Meet the timepieces fit for an undefeated champion: Hublot Big Bang Unico TMT (that stands for The Money Team, of course).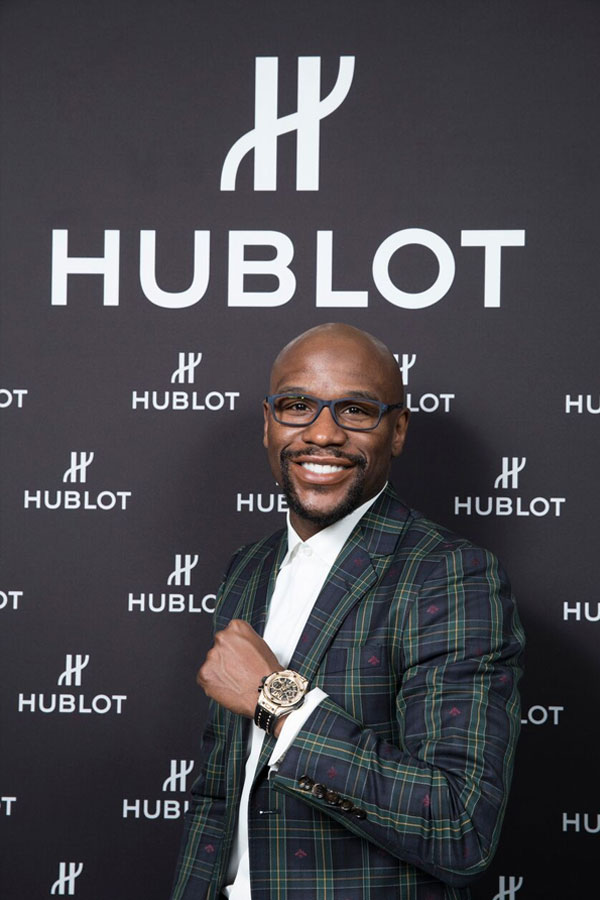 Hublot sure knows how to honour icons of our time. Last Saturday, the modern horology leader introduced not one, but two Hublot Big Bang Unico TMT watches at a Las Vegas soirée.
In attendance was champion boxer Floyd 'Money' Mayweather himself, who hung out with CEO Ricardo Guadalupe and crew he donned the latest favourite of his personal collection.
In Mayweather's words, "Everyone knows I'm crazy about mechanical beauties, especially sparkling watches. So I'm truly proud to see the letters TMT x Hublot glittering on top of my watch. This timepiece means a lot to me, it symbolizes my career, my unbeaten 50-0 record and my last fight when I made history!"
Big Bang Unico TMT Carbon Gold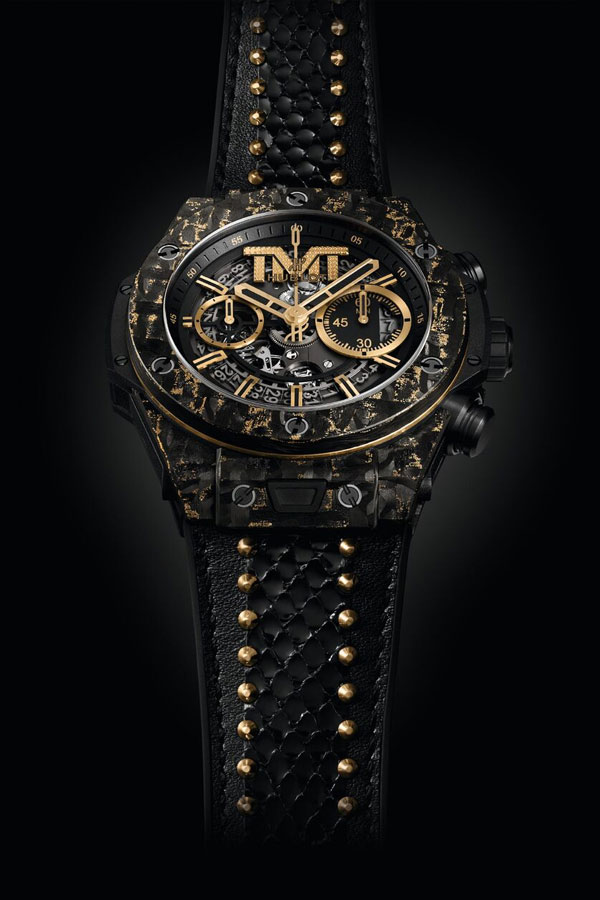 The first of this pair is a limited edition of 100 pieces. It captures the spirit of Mayweather in his trademark black and gold, featuring a magnificent 3N-gold encrusted carbon fiber case and bezel. This unique effect is achieved by manually inserting gold powder into carbon fiber layers, then compressing those layers.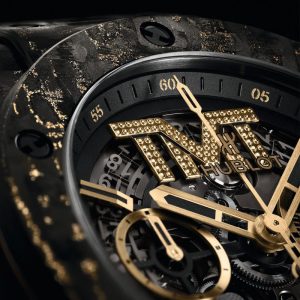 Let's not dismiss that bad-ass leather strap too, made all that edgier with python and gold studs. Though all this can come off slightly garish (depending on who you ask), it is reflective of the values we've come to associate with the champion boxer – tough and daring. There's a story behind this strap, too.
It is a nod to the boxing shorts Mayweather first donned in August 2017, when he stepped into the T-Mobile Arena with two golden words on his boxing shorts: 'TBE' and 'HUBLOT'. He continued to sport it with pride throughout The Fight of the Century against Manny Pacquiao, and more recently The Money Fight against Conor McGregor.
Big Bang Unico TMT Yellow Gold Jewellery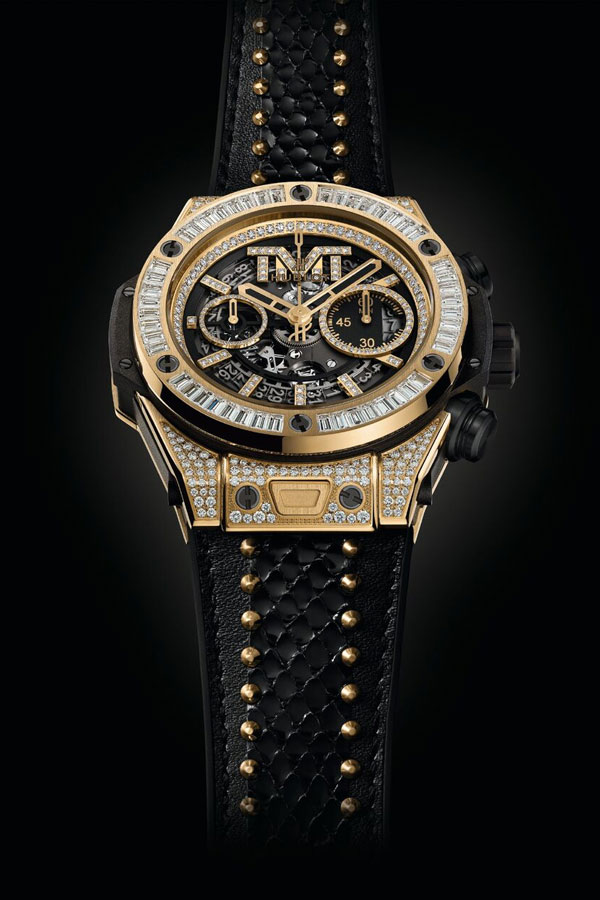 This glittery version is favoured by the Money Maker himself, and it's super rare. Only 10 numbered editions have been made, set heavily with 3N gold. Its flange, bezel, case, cointer, index, and TMT symbol are adorned in a total of 48 baguette-cut diamonds and 378 brilliant-cut diamonds. We expect nothing less of anything with the mark of TBE, naturally.
Mayweather's mark is all over the pair of watches under Hublot Big Bag Unico TMT. From the TBE engraving behind the sapphire case (short for The Best Ever), to the commanding TMT at 12 o'clock, Hublot has once again created a timepiece fit for the icon it pays tribute to.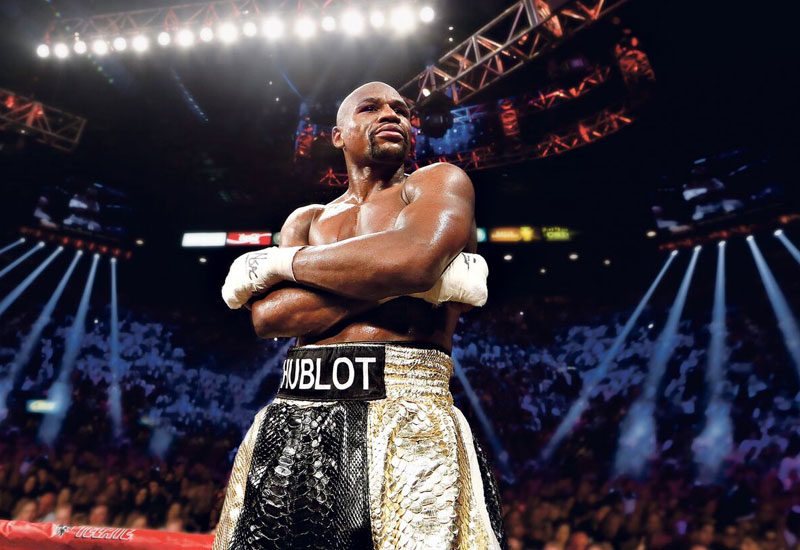 Explore the world of Hublot on the official site.
Images courtesy of Hublot.