This latest addition to the Big Bang Unico family is not an ordinary ode – it's a sporty skeleton that works as your very own minute, mechanical scoreboard.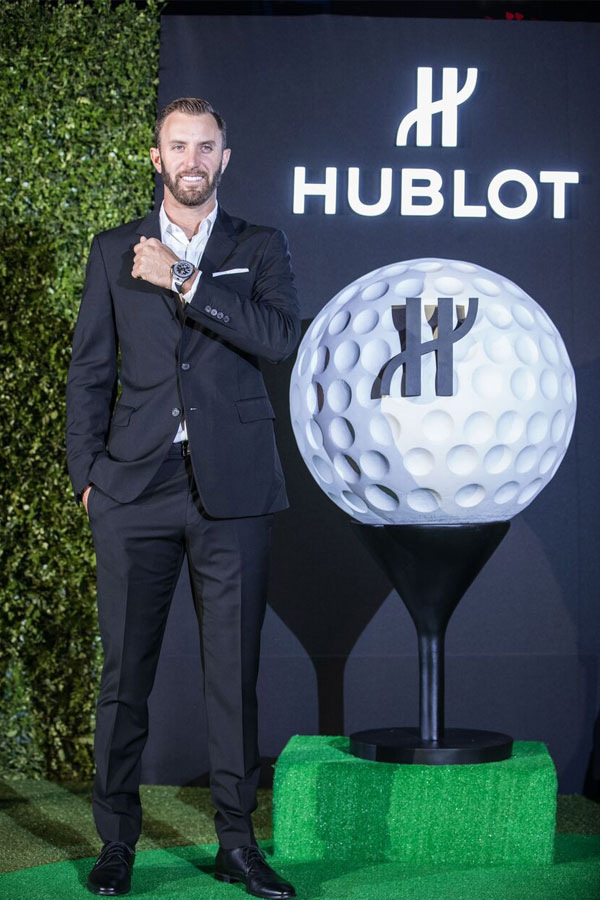 When it comes to sports, none represent timely precision quite like golf. It's no surprise, then, that Hublot's latest addition to the UNICO movement pays tribute to exactly this.
"The Big Bang Unico Golf has a contemporary design and is easy to use. It has digital displays and is very light – less than 100 grams on the wrist. It has everything that I want from a golf watch and is the perfect fit," says Hublot's latest sporting muse Dustin Johnson, currently golf's World #1.
Revolutionary style and ability are values this star golfer shares with Hublot, as displayed during the launch night in Shanghai. Friends of Hublot were invited to challenge Dustin's drives on a simulator test, celebrating the partnership bound by precision, timing, and perfection.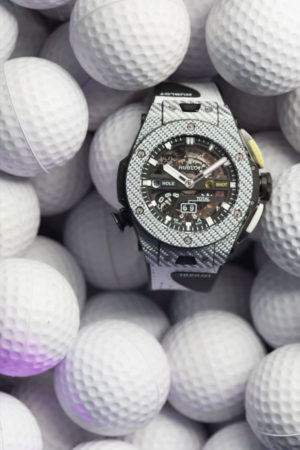 Hublot CEO Ricardo Guadalupe attests that Dustin's influence and impact on the game was the inspiration behind Hublot's new golf watch, "Mechanically advanced, brilliantly functional, contemporary in look and easy to use, it is a fusion of Hublot's philiosophy and DJ's signature; simple, intuitive and extremely effective."
The case of this watch is carved from Hublot's exclusive Texalium material, an amalgamation of carbon fiber and aluminium that results in a compact, lightweight piece. Its full-skeleton MHUB1580 movement showcases nifty design details down to a T.
Consider, for example, the putter-shaped pusher at 2 o'clock that keeps count of your strokes, or the one at 4 o'clock to reset your counter. You'll see the simultaneously-updated number of strokes at 6 o'clock, while the tee-shaped 8 o'clock pusher resets the mechanism at the end of the round. Don't worry about accidentally clicking it either, as this button can be locked at 45° rotation during the round.
Big Bang Unico Golf comes with two interchangeable One-Click wristbands to suit your mood or outfit: glove-inspired white leather sewn on rubber, or trusty Velcro piece made of technical fabric.
For more information, visit the official Hublot site.