Limited to 60 watches, Hublot's latest domestic addition is a vision of blue and gold inspired by an iconic Malaysian emblem – the Jalur Gemilang.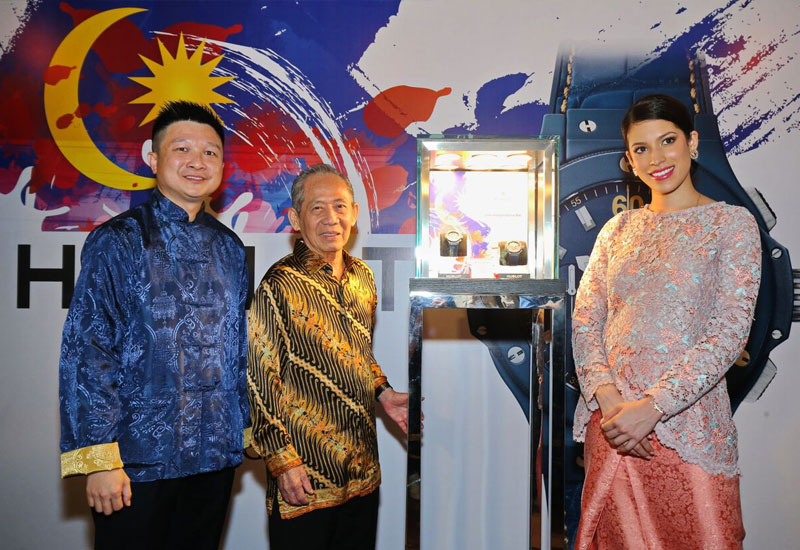 What better way to usher in a milestone celebration than with a contemporary classic timepiece?
Swiss watch brand Hublot unveiled its ode to Malaysia's 60th year of independence during an intimate evening at century-old Antara Restaurant on August 29. Quintessential Malaysian touches shone through in the forms of a traditional kompang entrance, local culinary treats, nostalgic tunes by a kebaya-clad songstress, and a session with a renowned historian – but most of all, the Hublot Big Bang Merdeka itself.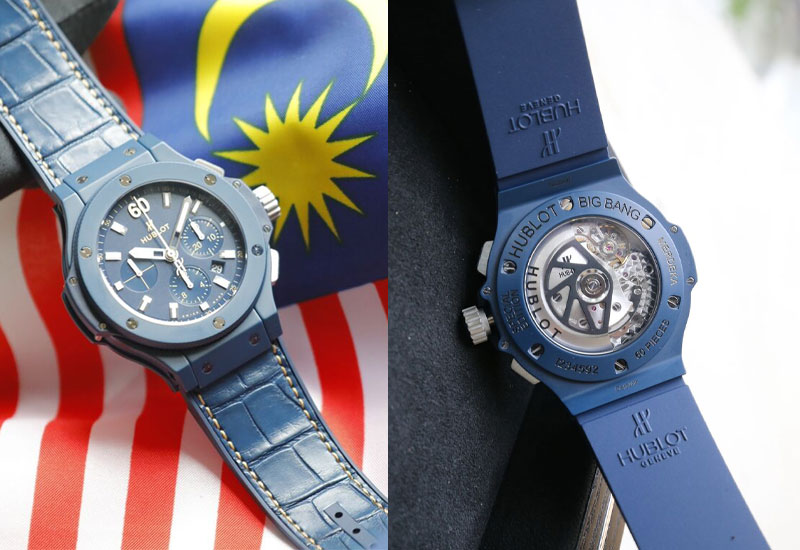 This limited-edition timepiece (there are –surprise, surprise– only 60 available) features a 44mm-diameter blue ceramic case courtesy of Hublot's innovation centre, with a gold-stitched blue alligator strap paying tribute to the Jalur Gemilang. Subtle symbolisation also comes to play with the sub dial's large 60, while the back of the scratch-resistant sapphire case bears engravings cementing its Malaysian identity.
Beyond this inspiration, general manager of The Hour Glass, SK Teh says that the watch's name, 'Merdeka', bears meaning to every citizen because it signifies our journey as a nation from the time of independence.
As a historian, Tan Sri Khoo Kay Kim knows all too well about the passing of time in such a journey, particularly its implications to the progress of a nation.
Having shared his pre-Merdeka memories (found in his autobiography I, KKK) in an open yet intimate session, he agrees that Hublot Big Bang Merdeka – much like his autobiography – are modern-day creations that open the door to explore the past of our identity, and what it means to our future.
"Watches are important because every day, time is so important. This watch is interesting and I like the way it is being linked to the nation state," he says, referring to the auspicious day in August 1957 that Malaya gained independence.
Hublot Big Bang Merdeka is now available at Hublot Boutique Suria KLCC and The Hour Glass boutiques nationwide.