10 January, 2018
Damansara City Mall
Flyproject Grand Launch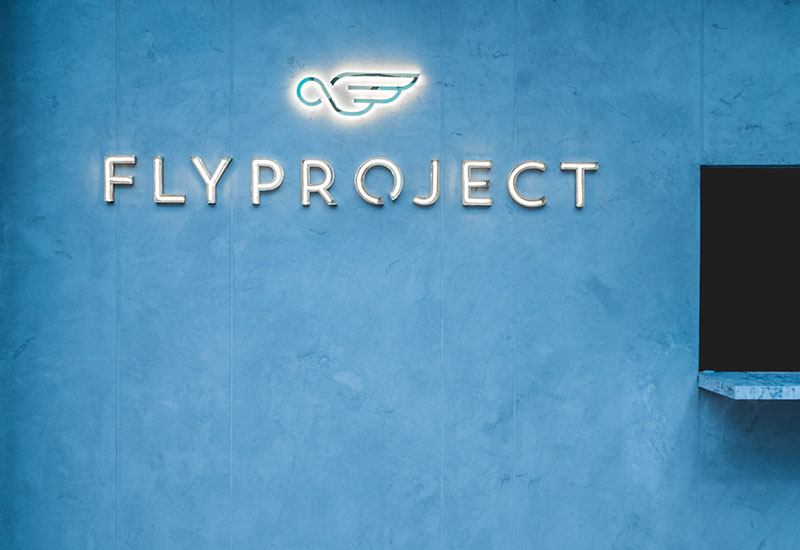 Flyproject carries the dynamic energy that propelled Flycycle to its popularity - but with fresh innovations and a sleek, millennial-friendly concept.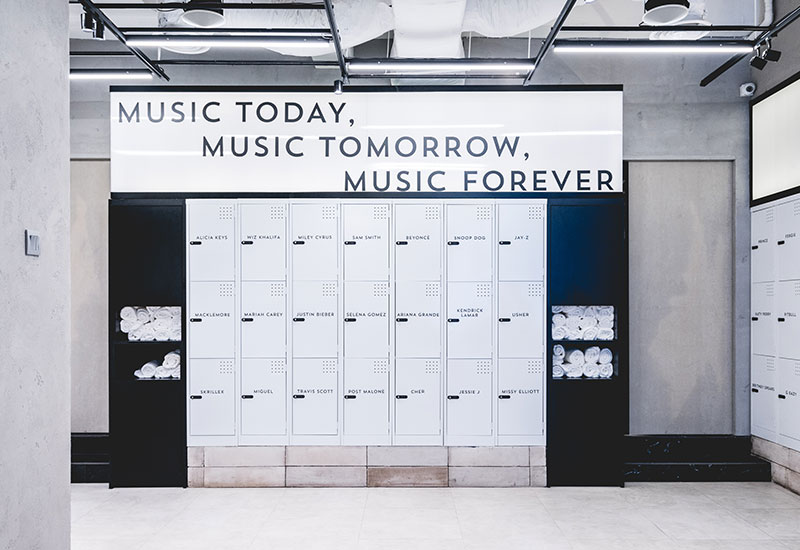 Two new unique classes are introduced at the DC Mall outlet, each with their own studio in the 5,000 square-feet space.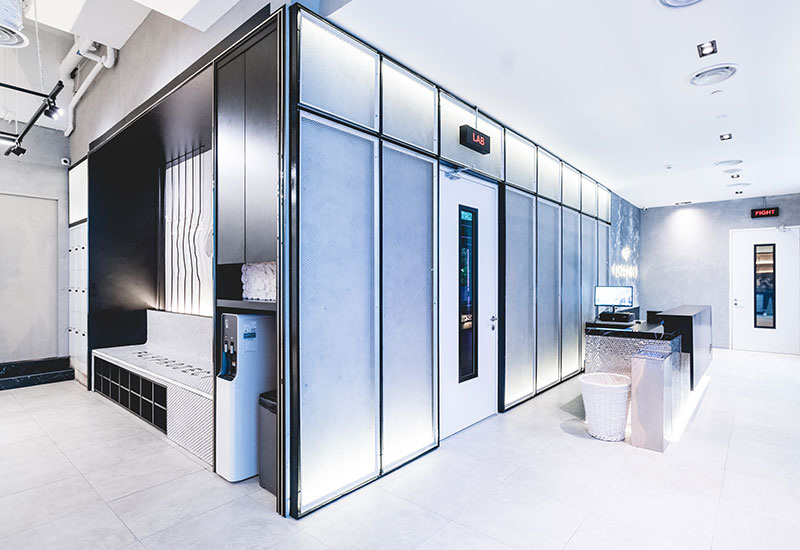 Built to facilitate socialisation, there is a clean, open community space with Flyfuel smoothie bar next to the musician-themed lockers.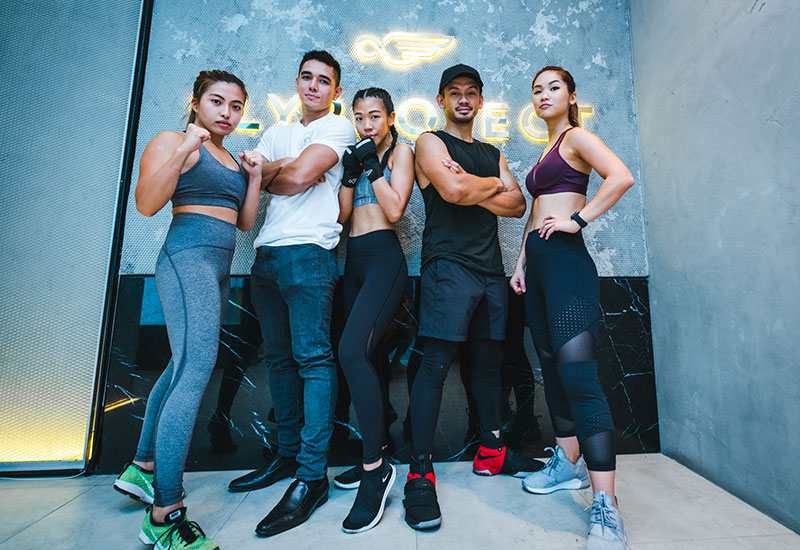 A number of Flyproject instructors are from the Flycycle team, bringing their A-game to a combination of classes.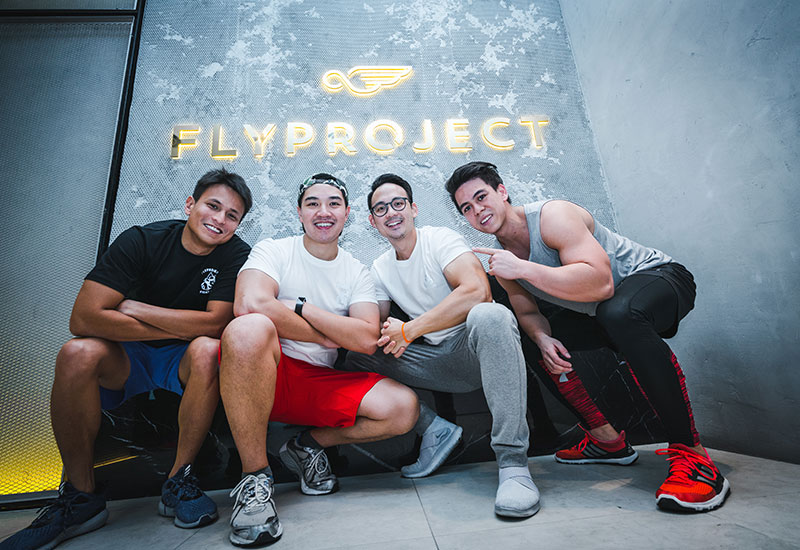 The success and vision of founder Jason Choong (second from right) was also celebrated by friends and guests.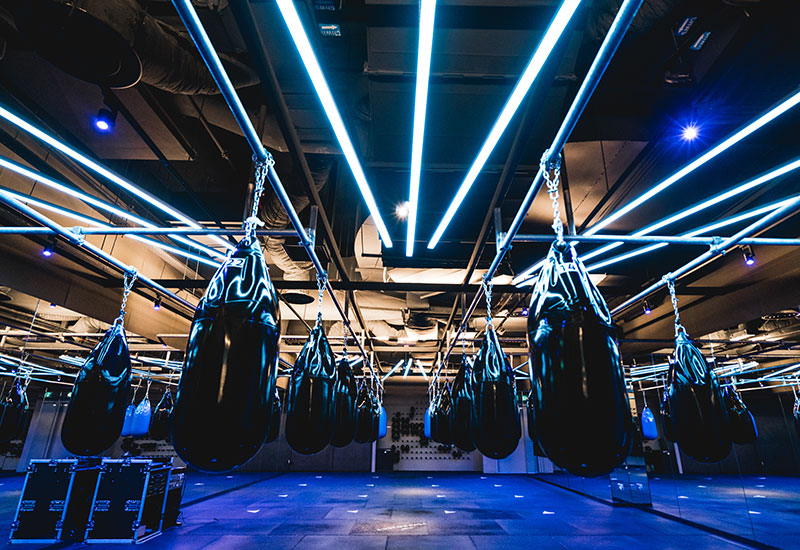 We signed up to try a 45-minute Flyfight session in one of the two new studios, which was quite literally 'lit'.
While giving instructions and keeping time, instructor Teo Yi Ping also moved swiftly around the room, keeping an eye on our moves and hollering encouragement.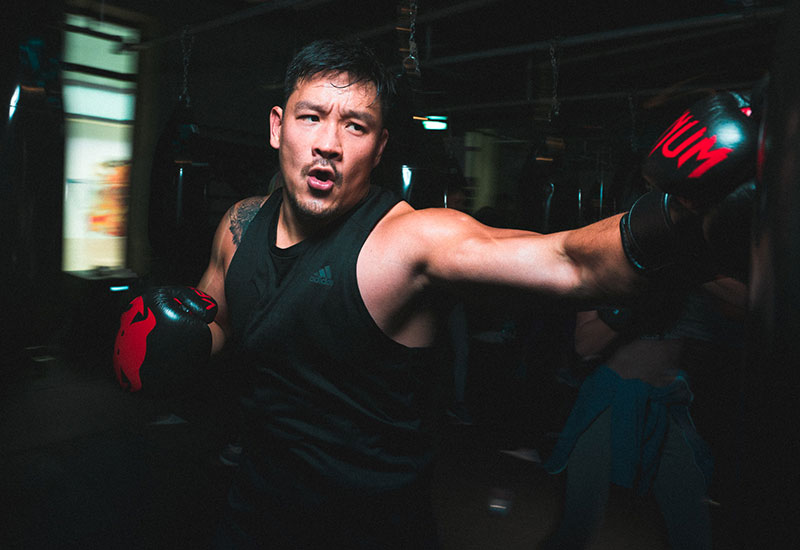 We applied jabs, crosses, and hooks in set combinations driven by the music (a high-energy, urban hip hop mix). These modern day shadow boxing methods work your entire body to the rhythm.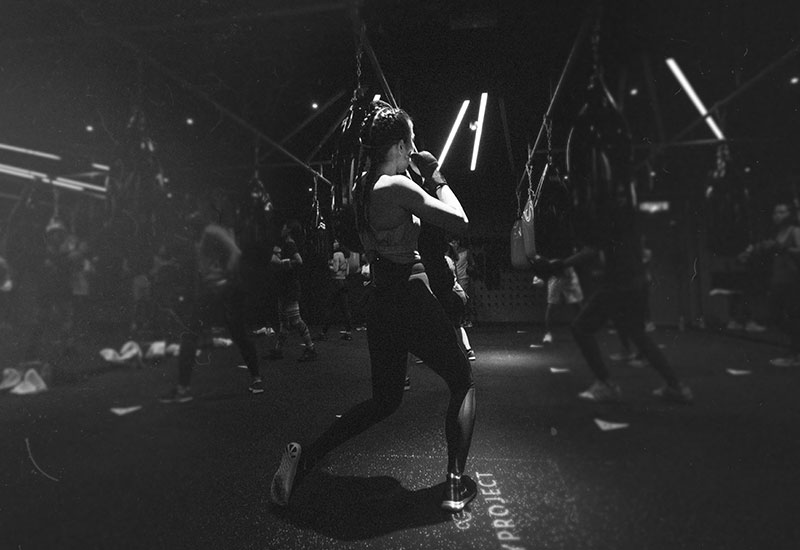 Flyfight is described as the meeting point of Fight Club and night club, and once the lights dim, it's easy to see its appeal. With one sense downplayed and the other stimulated, we found ourselves focused on nothing but the bag and beat.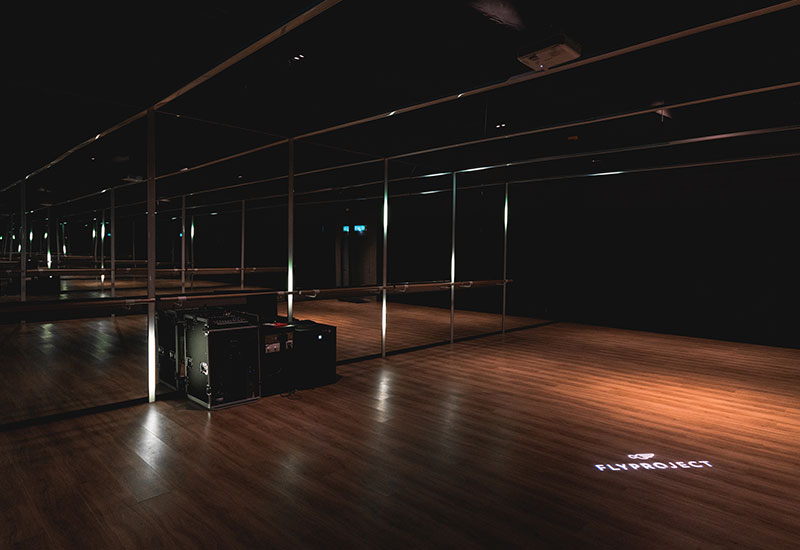 Those who opted for a Flylab trial were in the studio beside. Sheets of iron and thin strips of blue light set the tone for this modern oasis, conveying calm and control.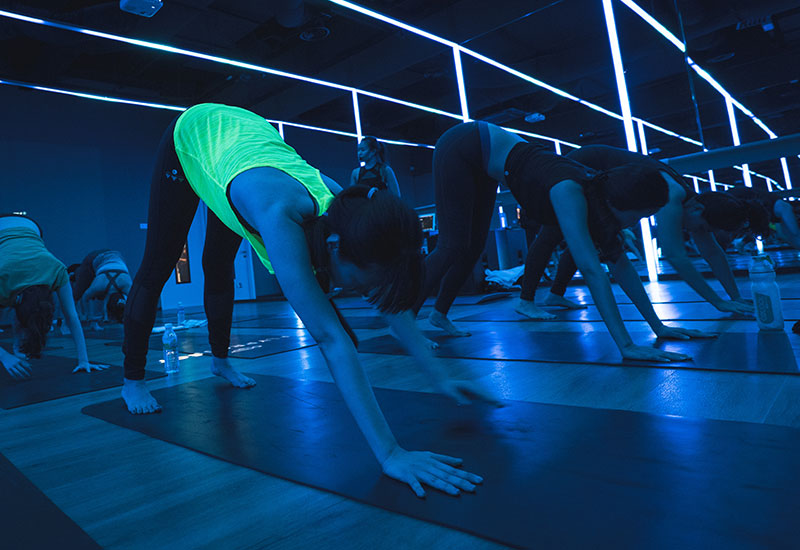 Here, you'll find dynamic workouts of all intensity, function, and flexibility levels.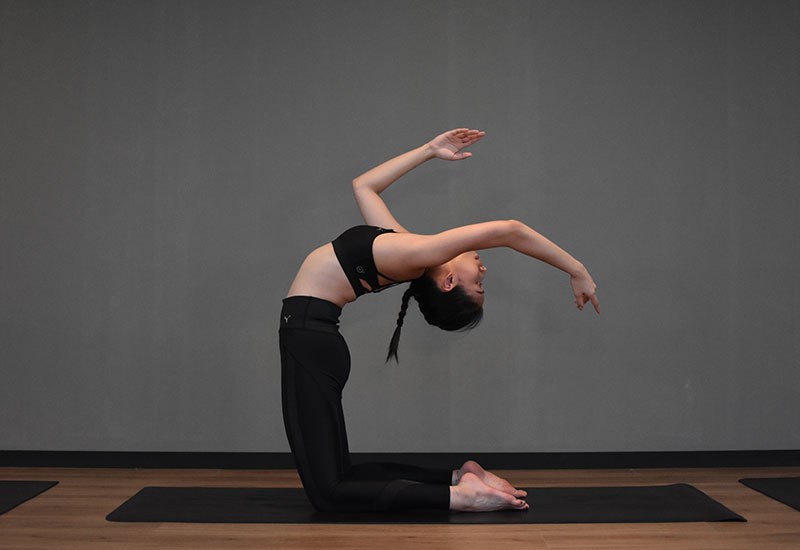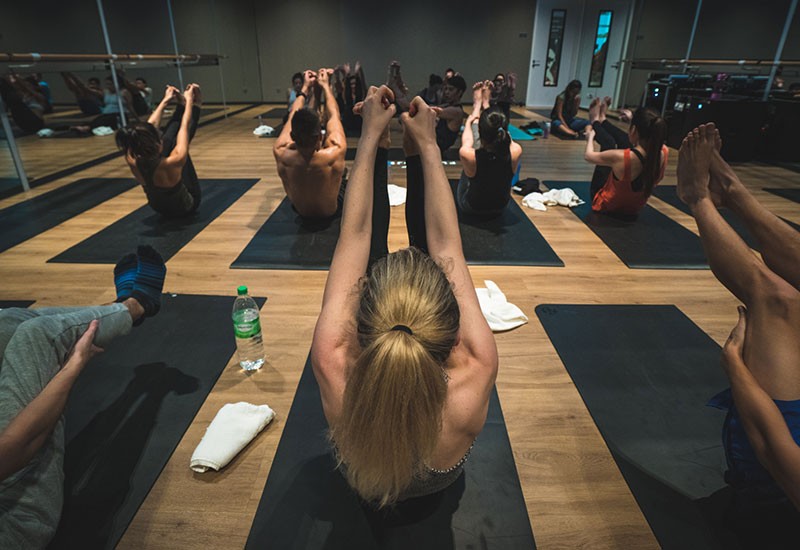 Each participant will be provided essential equipment for their workout including weights, mats, and bands.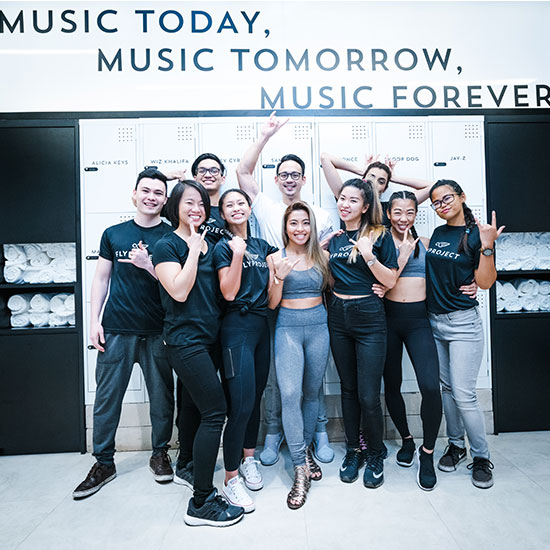 Say hello to the Flyproject team!
(swipe left for more)
Hot on the heels of Flycycle comes an integrated fitness boutique gym that's dynamic as it is fresh. Flyproject, the sophomore effort of Jason Choong and team, has officially opened its spanking new outlet in Damansara City Mall.
Spanning 5,000 square feet, this space is adopts a clean and minimalist design code. Gold-trimmed grey walls line plain white lockers, leading into two dark studios fitted for impressive sound and lighting.
Flyproject isn't your average gym. It brings the magic of music into the realm of modern workouts, incorporating beats into the core of group sessions. The opening of this outlet welcomes two exciting concepts led by a high-energy team of instructors: Flylab and Flyfight.
Flylab is a studio oasis melding the benefits of control and calm with strength and movement. A surefire hit among yogis, it prioritises sculpting, toning, and conditioning through interval training, resistance work, function and flexibility classes.
Those who favour a little extra punch will find what they need in Flyfight. Forty aqua punching bags line the 'Fight Club/ night club' studio, lined with mirrors and a projection of fighting combos on the walls. While you're pumping adrenaline punching away at that bag, you're also burning calories, improving muscle tone, and training endurance in a fairly intense workout.
Basic equipment is provided for both classes, complete with access to close-proximity lockers (that's on purpose) and spacious rain showers with L'Oreal, RENS, and Jack Black toiletries.
To explore and get started on your own Flyproject, visit the official website.
Location: Level 1, Lot 5,6,7 – DC Mall, Plaza DC, Damansara City, No.6 Jalan Damanela, 50490 Kuala Lumpur
Behind the scenes: How camaraderie propelled Jason Choong to soar higher with Flyproject