Two years after the launch of Flycycle, founder Jason Choong spreads his wings wider to establish the first-of-its-kind boutique gym studio in the heart of Damansara City Mall.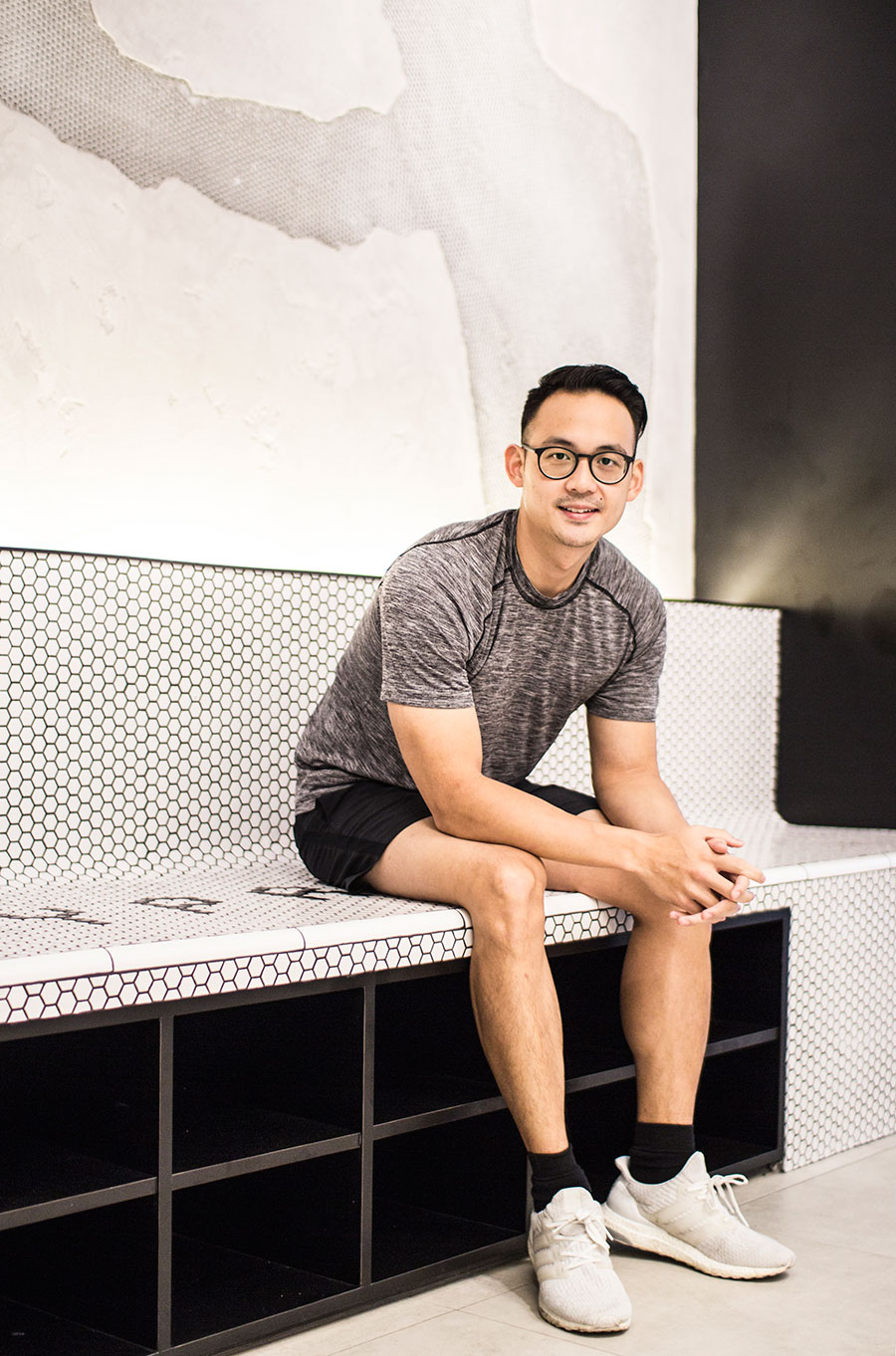 They say, if you want to go fast, go alone; if you want to go far, go together. Judging from the strong sense of interaction amongst the team at Flyproject, they have chosen the latter path – and proven the adage true.
Two years after the launch of Flycycle, founder Jason Choong spreads his wings wider to establish the first-of-its-kind boutique gym studio in the heart of Damansara City Mall. During our survey of the newly-built space, we could see the team working in sync to welcome first-time customers, while catching up with loyal patrons in between.
"We have a very strong team now that makes the brand what it is today. I believe it is a people's business and the company would be empty without them," Jason says.
While setting up a full-fledged studio has always been in the pipeline from the start of his venture, Jason admits he couldn't have done it without them – the people who are or have become some of his closest friends.
"A big part of our growth was about maintaining a team, and a team in this generation moves very fast," he shares on the progress of expansion. "If there's no growth for the company, then there's no growth for the team."
It is this same emphasis on community that made Flycycle stand out from the pool of gyms that have mushroomed in the past few years, and what it aims to carry on and foster with its customers here at Flyproject.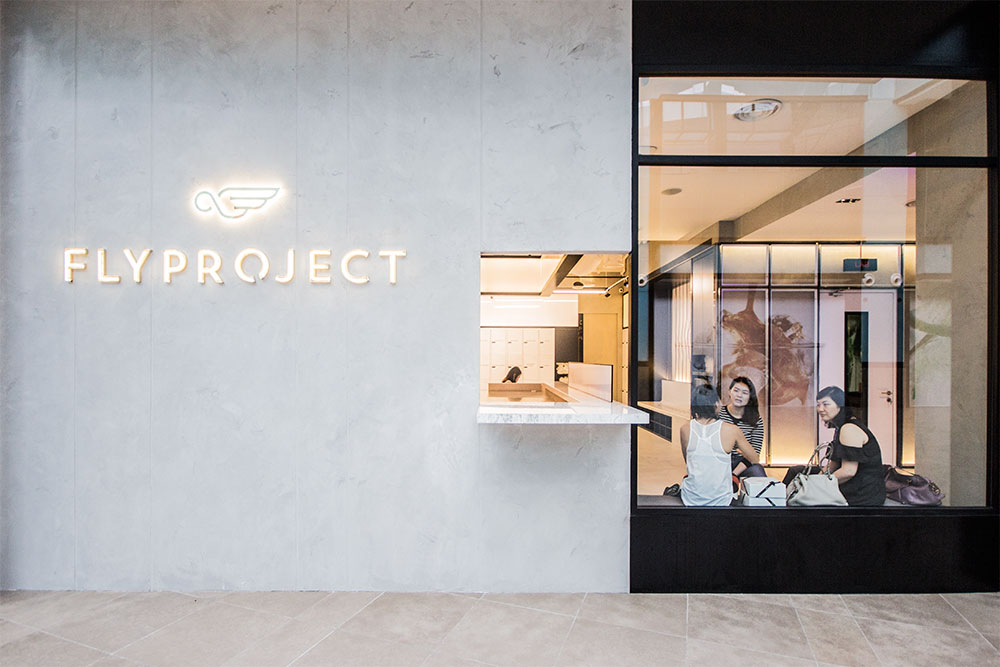 You won't miss Flyproject's clean and contemporary outlet, located on the first floor of Damansara City Mall.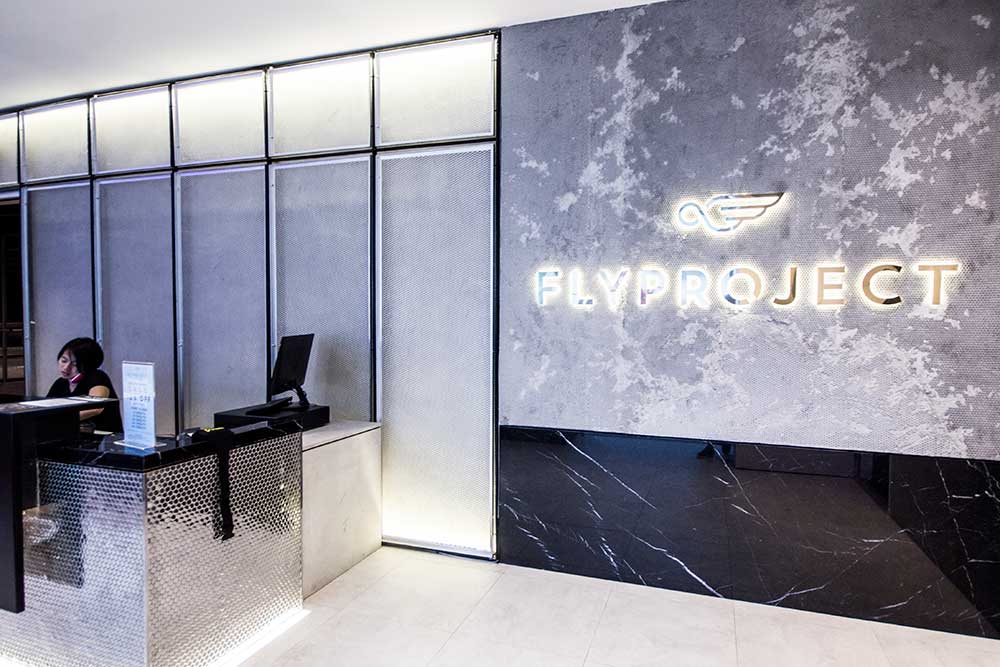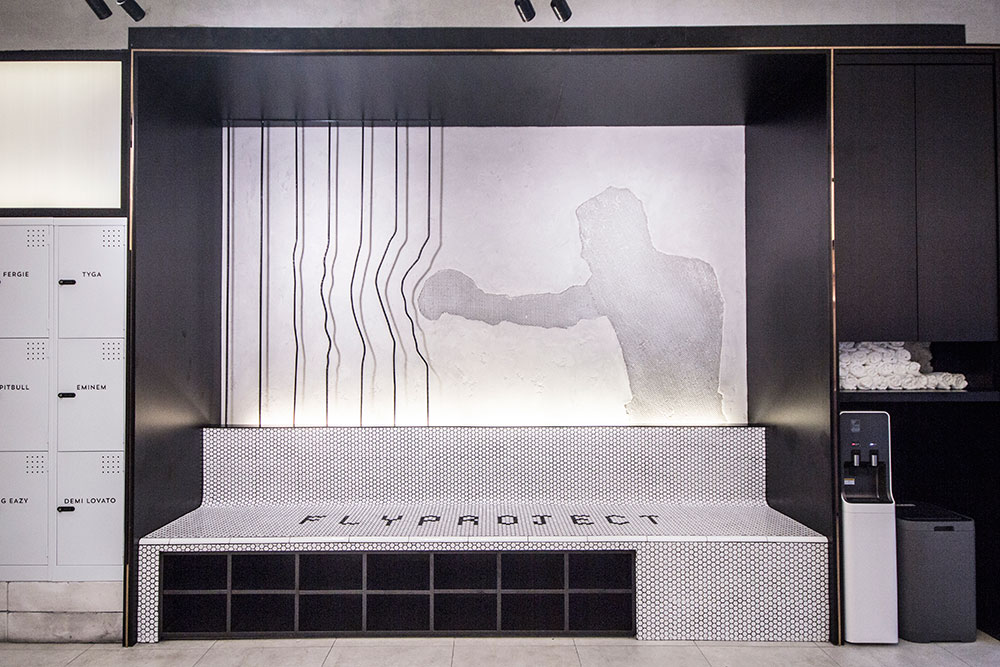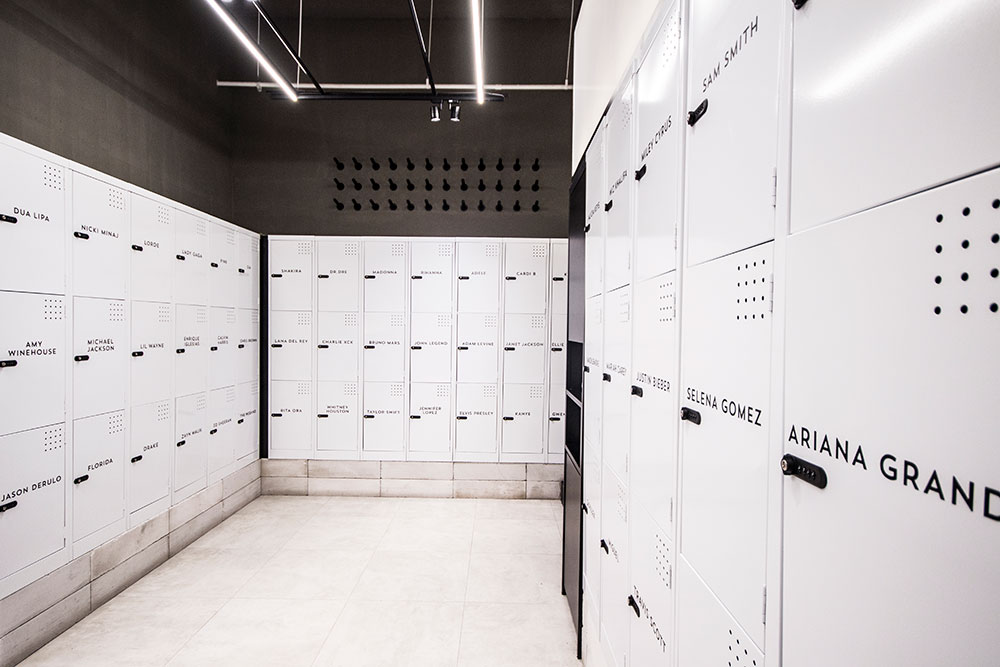 Community-centred
The need for a sense of belonging arose from Jason's personal experience. "I used to go to a gym when I was about 17, but it was very difficult for me to stay motivated after my gym partner left to pursue his studies," he divulges.
He realised this was an issue many people identified with which could eventually setback their fitness journey. With that in mind, he wanted Flyproject to have a lot of space for social interactions.
The music artist themed lockers are just one example of a conversation-starter here.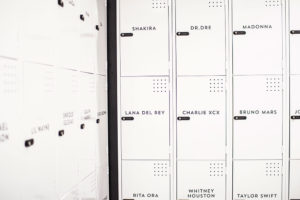 "If you choose a particular singer, it's very easy for someone to tell that you like this person and it's very easy to have a conversation that relates to that," he says excitedly.
"They're also placed in a position where you have to speak to someone to get across to your locker. For example, I like Kanye, but the locker is somewhere near the bottom (I don't know why or who put him there) so I would have to talk to someone to get to it," he quips.
Besides the lockers, there's plenty of lounging space for people to hang around after classes and exchange updates.
"We try to make sure we remember everyone's name and their favourite locker, shoe, or what they do daily everytime they're in. We connect with our customers a lot closer than a lot of commercial gyms are allowed to – that's what makes being in a boutique space more special," he says.
Of course, the classes too, are designed in such a way that makes it fun and interactive. And like the lockers, music is the central theme.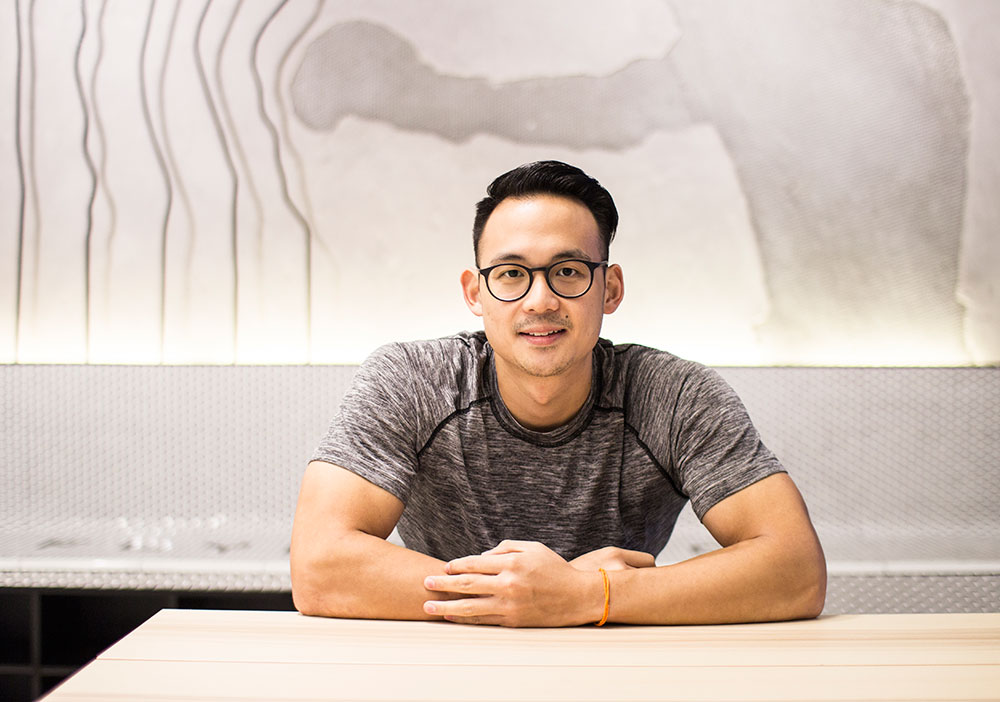 Music-driven
Along with the rebranding comes two additional workouts: Flyfight and Flylab. The former is a boxing class integrating modern day methods of shadowboxing, heavy bag work, and basic boxing techniques; while the latter consists of yoga and high-intensity interval training (HIIT) classes.
Why these workouts in particular?
"There are many fitness trends that come and go like jumping fitness and beer yoga. We try to select ones that we know are sustainable," Jason explains. "I really strongly believe that boxing will be the next big thing, and hopefully, we can be a part of that."
After getting a preview of the Flyfight class, we'd want to be a part of it too. Instead of a typical boxing lesson you may get from a muay thai gym, Flyfight is all about boxing to a beat. Loud, pumped-up and make-you-move beats.
"The studio is customised with the best acoustics and sound system we can get to help you feel motivated, without being too loud. The lights also change with the music, so that really builds up the energy during the workout," he says.
"We're the first in the world to come up with this concept and we choreograph the moves ourselves, so it takes a lot more effort than just teaching someone how to punch."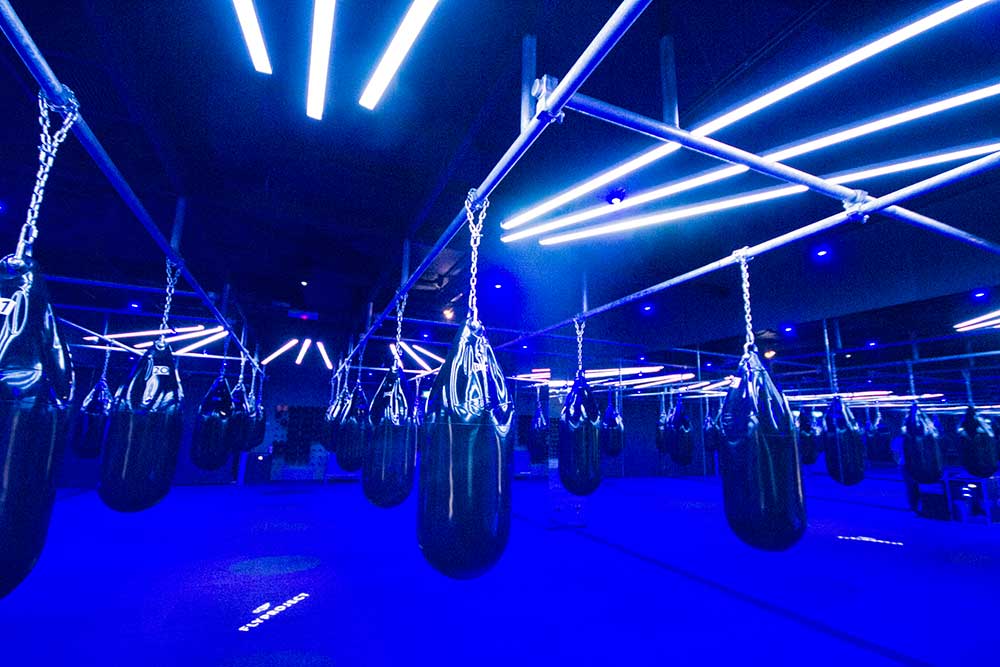 Experience-based
The convergence of community, music and fitness ultimately leads to an experience that keeps customers coming back for more.
"I think the reason why Flyproject is successful is because we go beyond just being in the fitness industry. We're more focused on being a lifestyle brand, where we provide you experiences that are unforgettable," Jason reveals proudly.
To him, fitness is a lifestyle and if someone wants to be fit, they have to enjoy it; otherwise, it will not be sustainable.
"As our tagline says, 'your body, our project' – we want to help you become a better version of yourself, and we want to do it differently," he says.
"That's why we spare no expense in ensuring that the studio and classes are run at the best level that you will ever experience. It's for you to enjoy yourself and lose yourself so that you forget you're working out," he says.
For more information or to book a class, visit their official website here. Follow them on Facebook here or Instagram @flyproject.co for more updates and promotions.
Photography: Gan Yew Chin