5th April, 2018
Suria KLCC
DVF Spring 2018 collection preview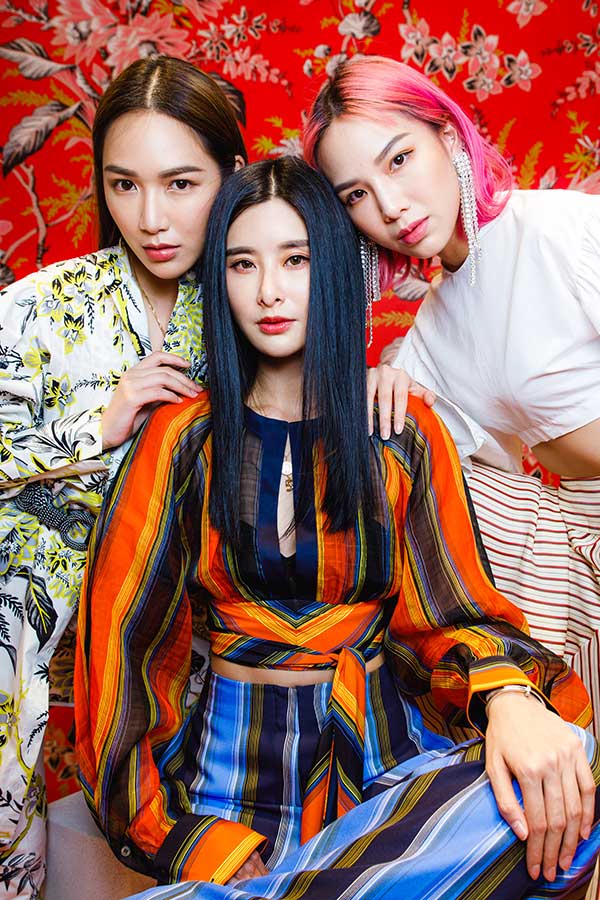 Jane Chuck, Juwei Teoh, Ashley Lau.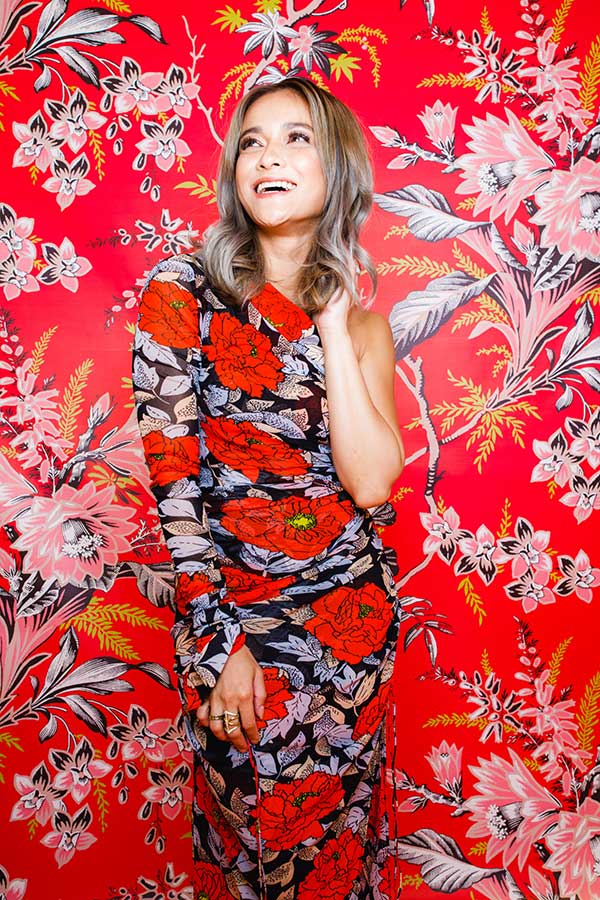 Sazzy Falak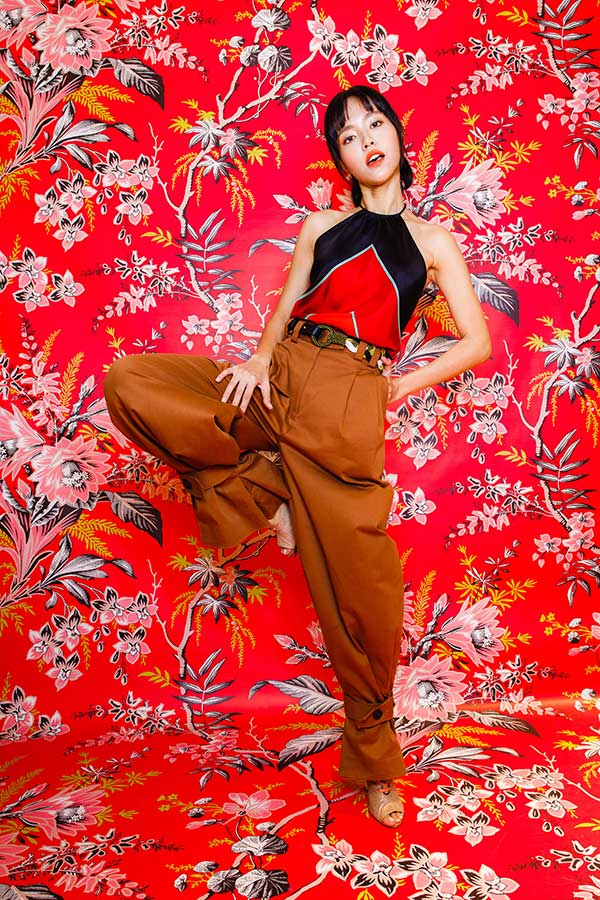 Lynn Lim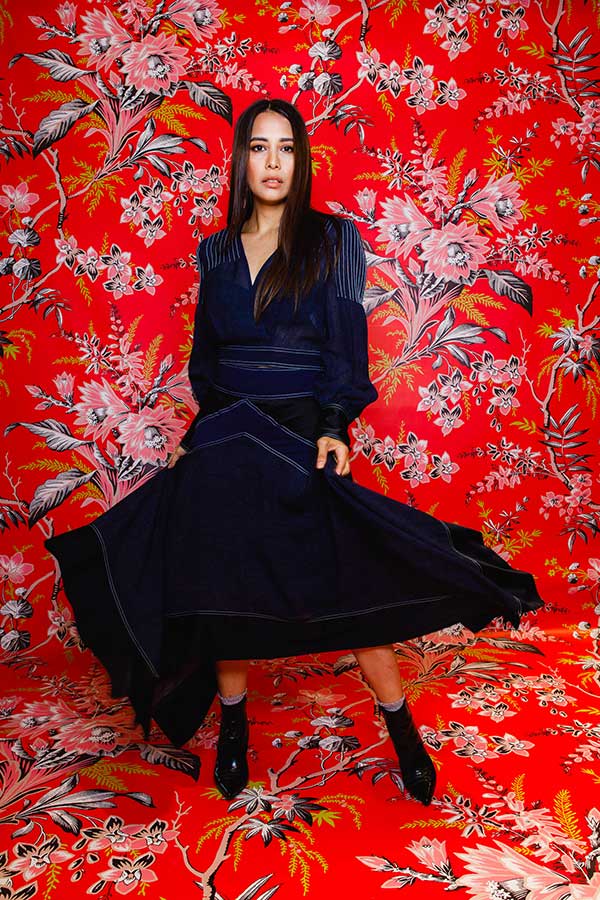 Tengku Chanela Jamidah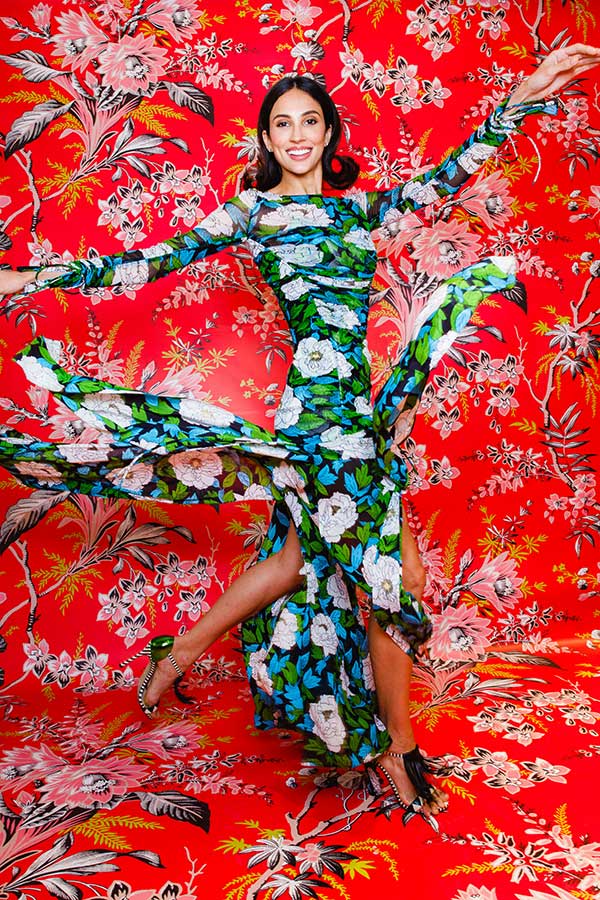 Deborah Henry
Jojo Goh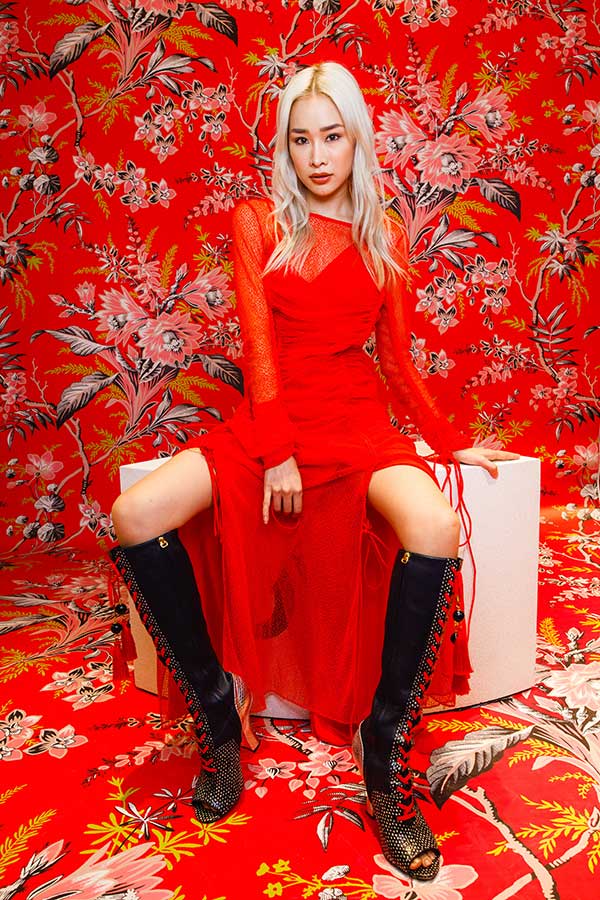 Cherrie Liong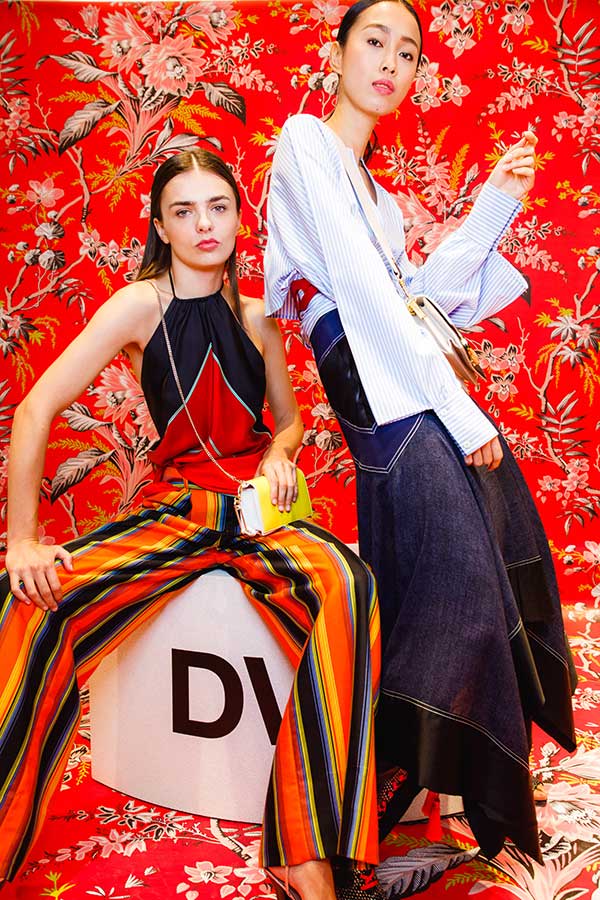 Models dressed up in the DVF Spring 2018 collection.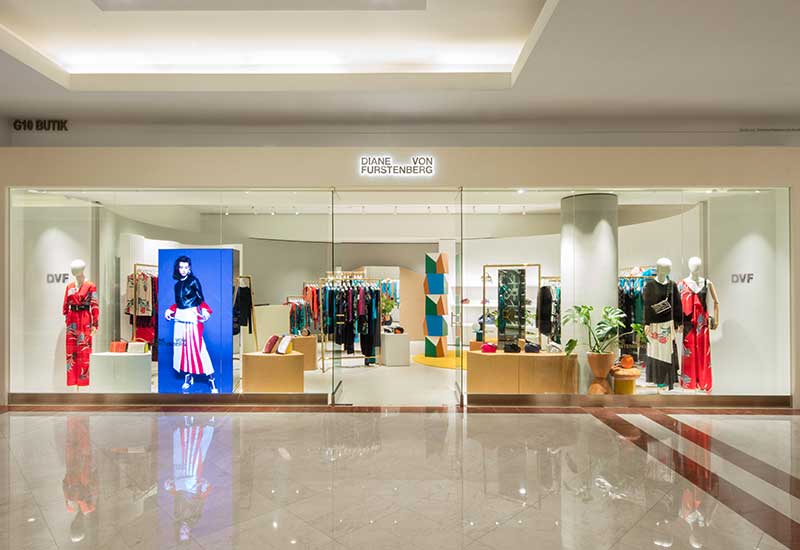 The new concept store aligns visual merchandising with the brand's updated visual identity and logo.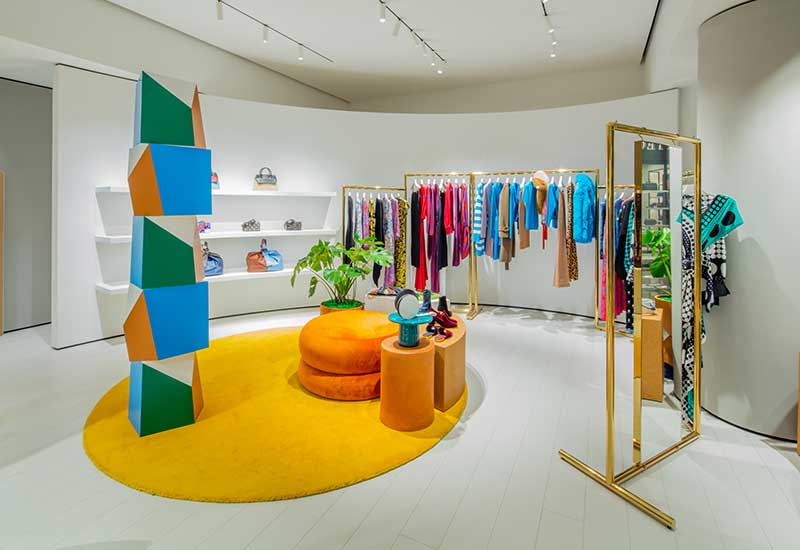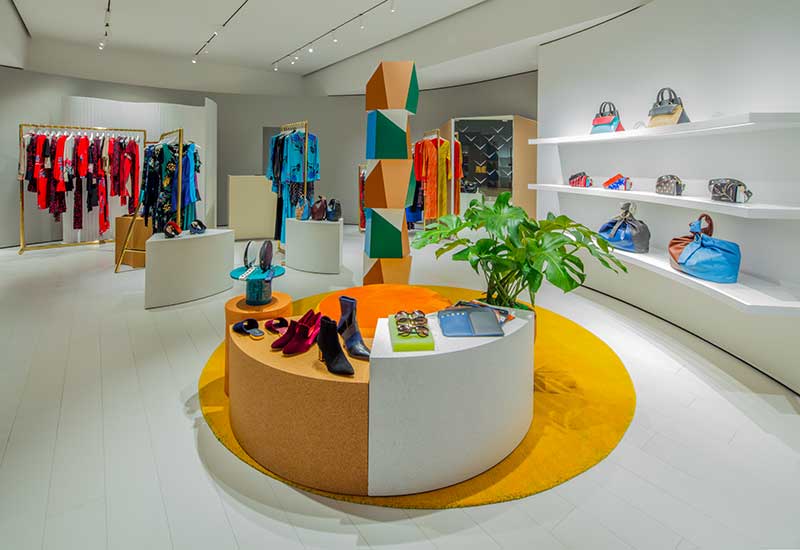 (swipe left for more)
Having recently revamped its boutique in Suria KLCC, Diane von Furstenberg proudly celebrated the reopening of its store with an exclusive preview of its Spring 2018 collection.
Spanning 1,065 square feet of retail space, the cosy boutique is the first in Malaysia to showcase the brand's new visual concept in line with the its updated visual identity and logo. Drawing inspiration from Roman sculptor Constatin Brancusi and American sculptor Richard Serra, the store's fresh aesthetic consists of natural colours and materials such as polished brass rails, cork plinths, white and grey plaster walls and a natural oak floor with textured wool carpet.
The brand's new warm, gold Future typeface stands out against the white spray plaster stucco on the exterior, enticing shoppers to enter through its seamless glass doors adorned with DVF monogram handles. Once inside, an array of plants, vases and sculptures punctuate the airy, clean, and contemporary space.
Injecting exuberance and youth into the "Studio DVF" is the brand's latest ready-to-wear collection. Vivid colors charge decadent hand-painted florals, graphic spots and stripes; as aqueous bias-cut dresses, power stretch modern fabrics and balloon sleeves paint a picture of a free-spirited, nonconformist woman – the very personification of DVF.
And who better to flaunt the bold and glamourous looks than KL's most stylish? Guests including the likes of Jane Chuck, Tengku Chanela Jamidah and Sazzy Falak dressed up in high-contrast, vibrant pieces from the collection, each embodying the DVF woman in their individual respect.
See more of the collection here.
Images: Courtesy of Diane von Furstenberg/All is Amazing