The air in Gymnasium 3 in Majlis Sukan Negara Bukit Jalil is still and hot on a Saturday afternoon. The time is 2pm and the gym is empty – save for a lone figure sitting in a corner, crouched over a notebook, penning something in.
Farah Ann Abdul Hadi had just finished her training for the week – which takes place five and a half days a week – and the gym is where she asked for us to meet her for our shoot, right after her last session with her coach. Amidst sweeping sprung floors, uneven bars and balance beams, between rows of pommel horses, parallel bars and low and high vaults alike, this is her second home at which she's spent more than half her life, her place of element.
"Gymnastics is my life," Farah says with a fiery vigour. "It is something that I absolutely love. I love talking about it, I love doing it, I love training for it."
She continues, "A lot of myself and my character come from gymnastics. I learnt how to work in teams, I learnt how to succeed, I learnt how to fail, I learnt how to get back up and I learnt how to basically not give up on myself and always believe in myself."
As she relaxes in a plain grey T-shirt and athletics tights, she opens up about what is to be her biggest moment in this sport yet as she readies for the 2020 Olympics in Tokyo, in which she had just qualified for the first time.
You might also be interested in: Meet the 30 athletes in the Malaysian Olympic 2020 contingent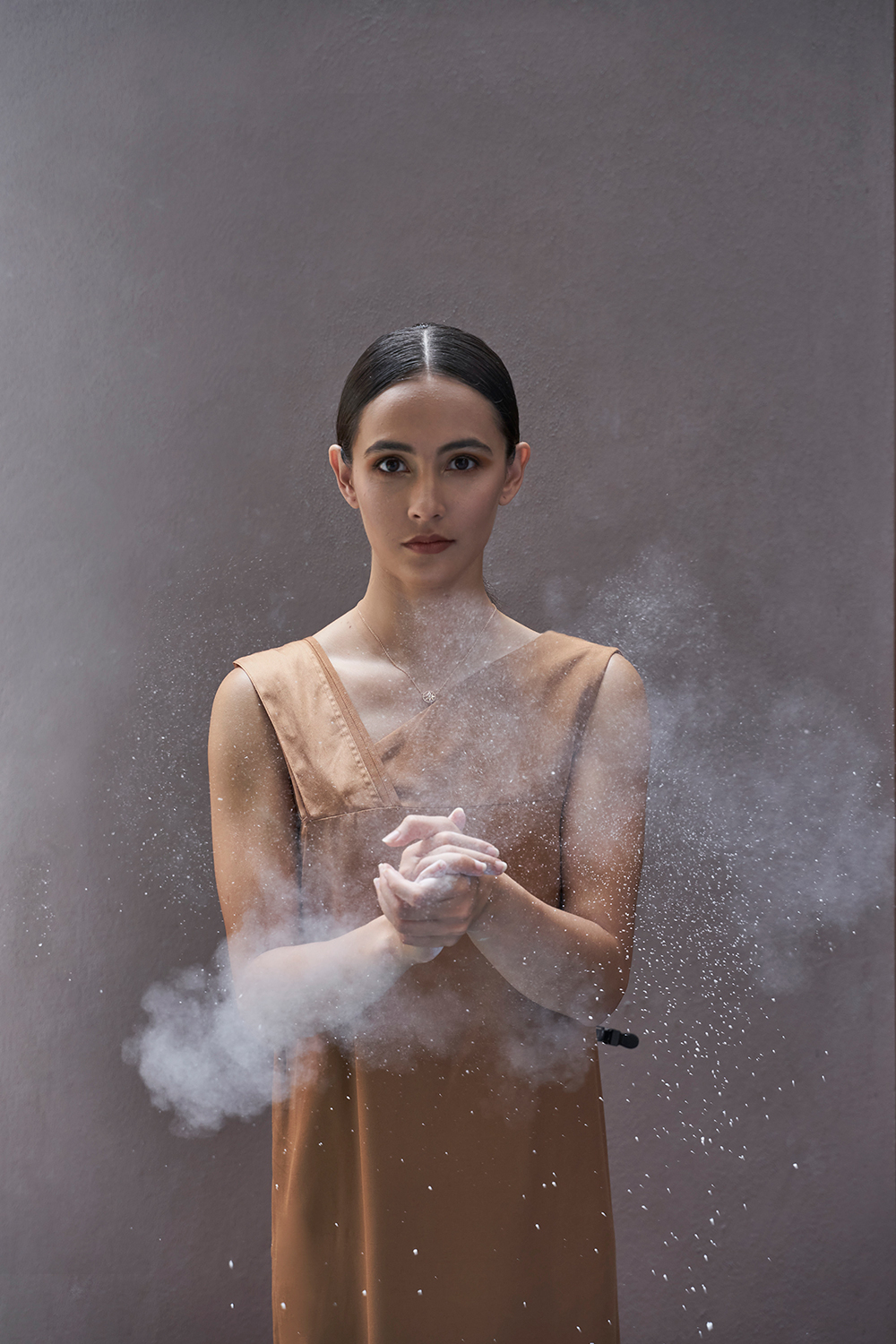 "Sometimes the pressure really gets to you"
Farah started learning gymnastics at the age of three, started competing at six, represented her home state of Selangor at seven, joined the national team at eight and she has loved it throughout. She loves it through the round-the-clock-training, the grueling way it stretches her mind and body, the unforgiving discipline it requires of her to be a world-class athlete.
"Sometimes it's a love-hate relationship as it is with everything," she admits, "because sometimes things go great when you train well and compete well and you get to your goals and you achieve your dreams; but there are also times when you get injured and you're in pain and you still have long hours to go. Sometimes you train and train and the things that you want don't go as planned. Gymnastics for me taught me a lot about life."
When she was younger, injuries were her biggest fear, a small millisecond of a moment that can set her back on months', if not years', worth of training.
"I have been doing this for a very long time – this is coming into my 23rd year," she shares. "Injuries are always a major setback. I've fractured my spine before. It took me a while to get back up, almost a year to get back into training and shape."
Now, as a more seasoned athlete, it is her mind and emotions that she has to learn to overcome.
"I do have a bit of a hesitation problem because I've been injured multiple times and it is a very hard sport on your body," she divulges. "Sometimes the pressure of gymnastics really get to you."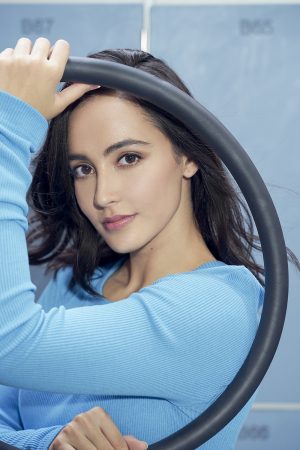 She recalls a time at the 2017 SEA Games hosted in Kuala Lumpur. As the poster girl of gymnastics and having won two gold medals at the Singapore SEA Games the year before, the expectations to perform just as well, if not better, ate into the periphery of her mental wellbeing. In 2011 at the World Championships, she almost gave up on her career after a streak of bad performances. Nothing compares to the 2016 Olympics qualifiers, when she missed qualifying by a 0.1 margin.
"It was very little and I made a mistake. It was devastating for me," she recalls. "I knew that if I didn't make that simple mistake, I would qualify. For everything I worked for, the Olympics was my ultimate dream. It was so bad that I took two weeks off upon returning because I couldn't bring myself to return to the gym, I was really upset."
Representing the country in a sport she loves is Farah's biggest pride and joy. But like all great responsibility, it comes with equally immense pressure.
"Because I'm competing for Malaysia, I have to remind myself that it is for the country, not for myself. Whatever performance I give out, it's for the country. That's another aspect that sometimes can get overwhelming," she tells.
With the help of a psychologist and her coach Natalia Sinkova and mentor Ng Shu Wai, she's learned to use pressure as a motivation instead of letting it get to her.
To this day, Farah returns to the words of her psychologist when things get too much: "She asked me, 'Even if you fail and if you don't do as well, will your parents still love you? Will your friends still love you? Will the people who matter still love you?' I said of course, and that made me realise that whatever happens, people whom I love will always love me so that helped me grow."
The role of her coach, who she fondly refers to as Ms Natalia, is also incomparable. "I've been with her since I was 8. She knows how each and every one of us functions so she knows how to help each of us not get too pressured. I think that's a big part why I've done really well – I've had a lot of help from some of the best people and coaches."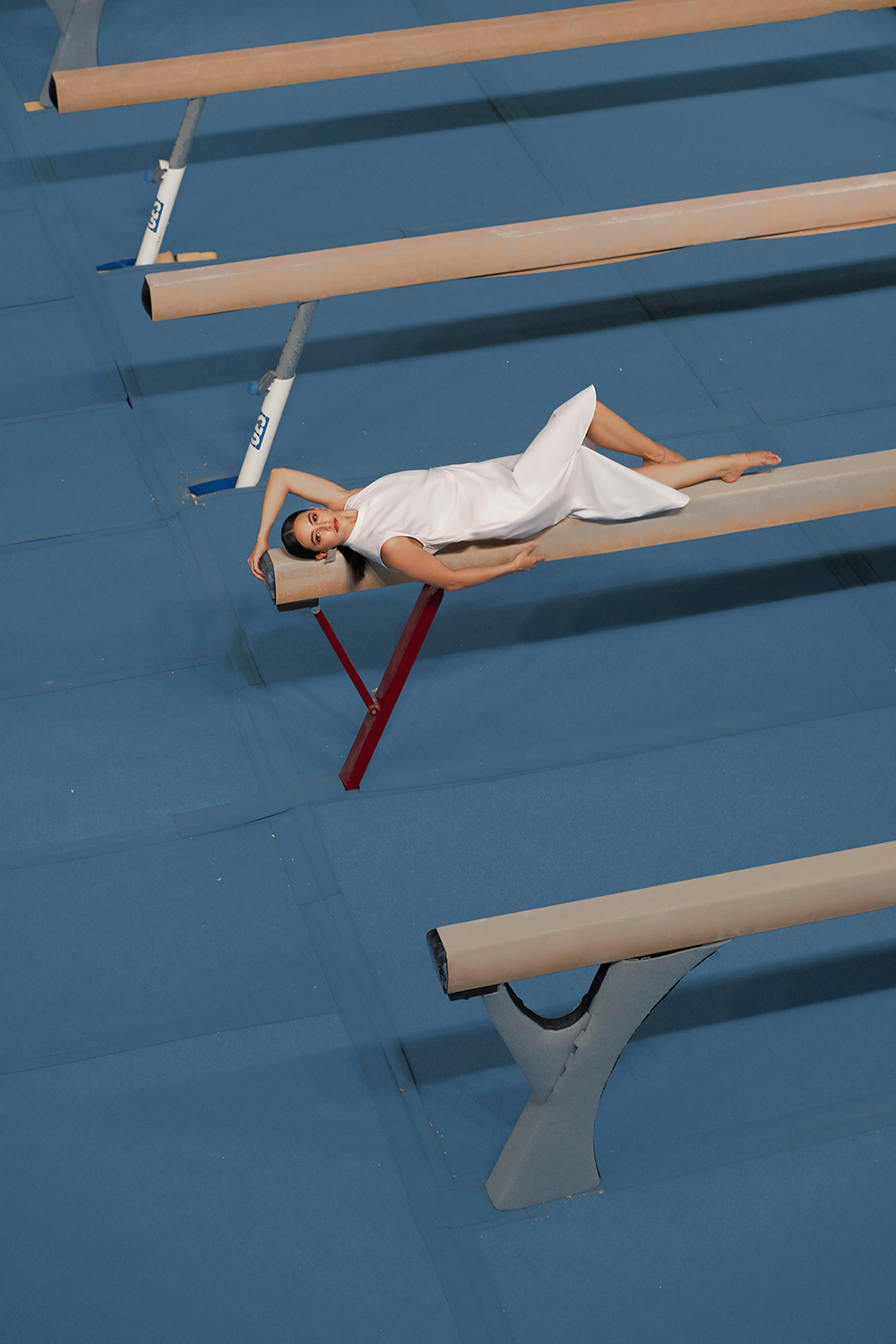 "Tokyo, here we go"
Farah will forever remember the day she learned she qualified for the Olympics. She was competing in the 2019 Gymnastics World Championships in Stuttgart Germany that also served as the Tokyo 2020  Olympic qualifiers.
"When I found out I qualified after the competition, it was such a surreal moment. I was so happy and excited. It didn't really set until I got back home and sat in my room. Everything crashed in then – I finally did it. All that hard work, all that perseverance, all that tears. I qualified," she recalls.
A full day of competition was nothing compared to the mental game of watching the scoreboards trying to determine if she was in the Top 20 who would go on to Tokyo. She finished 16that the end of the day, but until the official word came out, any small form of celebration was a risk of jumping the gun.
"It was my sister who went to the Gymnastics Federation and got the actual results," Farah concluded. At 16thplace, Farah will be one of the gymnasts heading to 2020 Olympics.
"She sent it to me and I called her and we were both crying on the phone together," Farah said. "Finally, I had the courage to text my family: "Tokyo, here we go."
It all still feels like a dream for the 25-year-old. As she prepares for what is to be her biggest moment in her career, she is reminding herself to be kind to herself and just do her best.
"My coach had made us write letters of what we wanted and, in the morning, she asked to read the letters. I achieved what I wanted and she was so happy for me. It was a very nice exercise that helped us see that dreams do come true if we worked hard enough for it."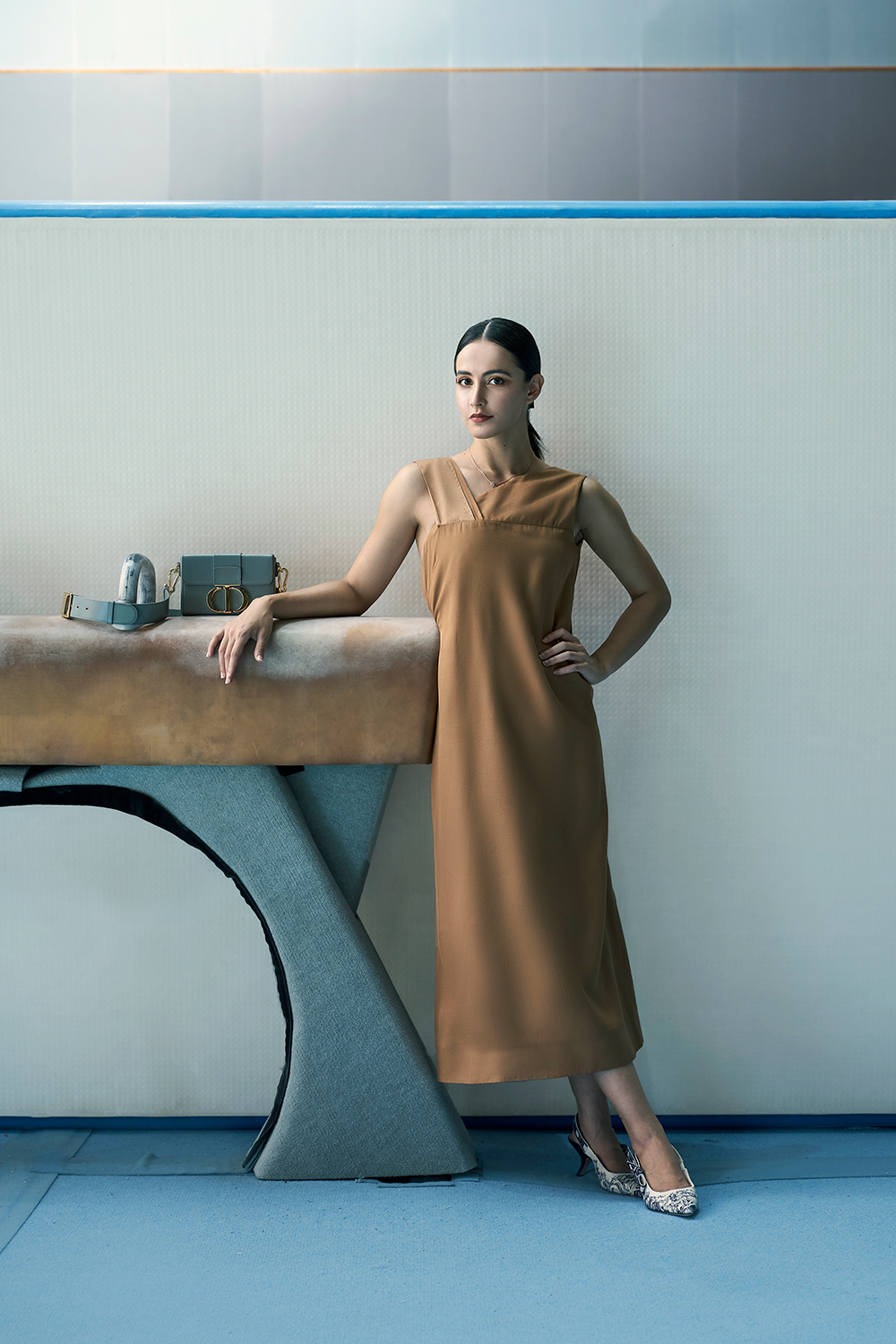 "I carry my own definition"
When she's competing, Farah is all enchanting smiles and fluid moves, taking on the four events of women's artistic gymnastics of vault, uneven bars, balance beam and floor exercise without a second thought. However, don't even think for a second that it's as easy as it looks.
"I do sometimes get comments like it looks easy, but we are trained to make it look easy because if it looks hard then you're losing points," Farah makes clear. "It's a very difficult sport because you not only have to be strong, you have to be flexible, make sure that you can tumble, you have to balance on a beam which is just one foot thick and you have to learn to flip and tumble on it. There are many components to it – you have to be strong, agile, flexible yet you still got to have the artistry part of it where you perform and dance and smile. Gymnastics is a very well-rounded sport."
Under the glittering costumes and colourful makeup, the athlete is one of the strongest there are in the world of competitive sports. "When someone calls it girly, I want to say, yes it is girly. But girls are also strong and beautiful and agile and that's not easy. We are all these things and bring it to the spotlight each time we compete."
Gymnastics has shown Farah her greatest strength and, more than that, it has shown her that she's had it in her all along because she's a woman.
"One of the proudest thing about being a woman is that it is a little bit easier for me to break that boundary and say that I can be strong and beautiful and soft so that's something that I love to carry," she tells.  "I get to define what I want and who I am. That's why I love being a woman. I carry my own definition."
It has shown her that she can be both feminine and masculine, soft and strong, beautiful and strong.
"For me, femininity and masculinity isn't linear. It's not two lines from separate spectrums," she says. "It's an intertwining line of whatever you want for yourself. Being feminine means I can be beautiful, I can be strong, I can be rough If I want to. There are many things that make a woman and we should stop trying to confine things to mere labels. It's multi-faceted."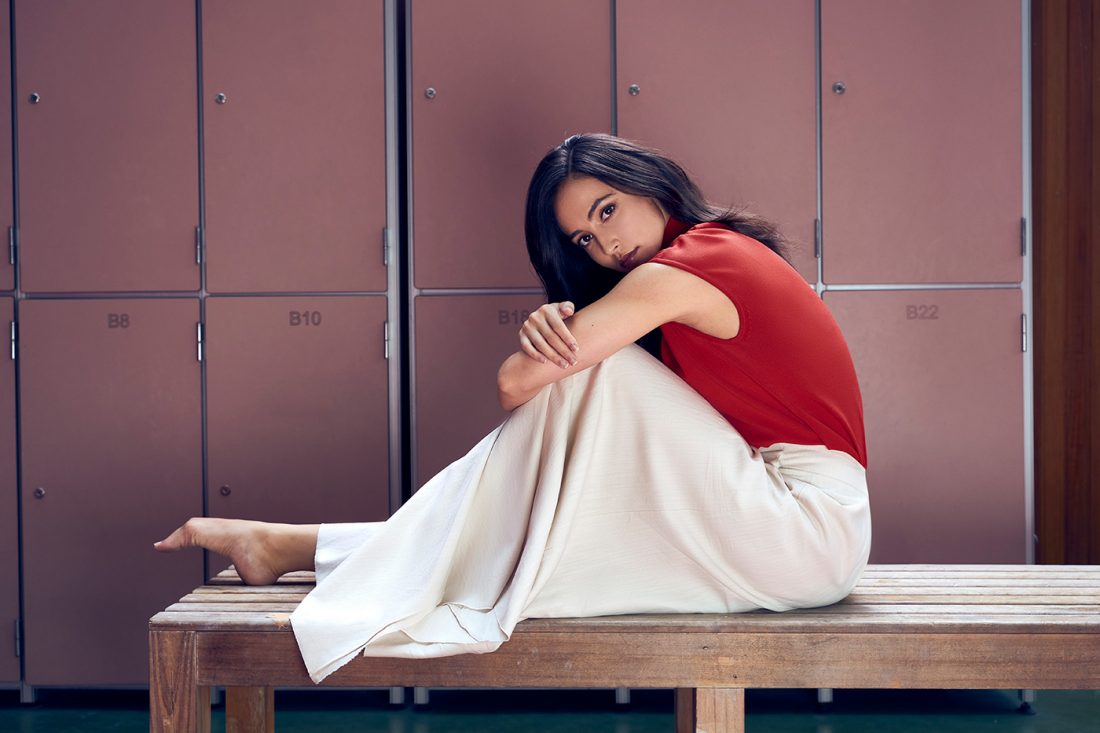 On the topic of labels, she doesn't understand why the saying of doing something "like a girl" is so often used an as insult.
"Whenever someone says you run like a girl, I think to myself, I am a girl so obviously I'm going to run like a girl. Why is it always seen as something lesser as well?" she muses. "That's why I love gymnastics – it shows you that you can be artistic and feminine, but you can also be strong and masculine."
She goes back to gymnastics in trying to explain the real beauty of being a multi-faceted, multi-strength woman:
"The floor exercise is one of my favourite events – I have to dance and I have to do it artistically. I get to show my personality and smile while dancing but I also have to do my tumbling which is very difficult because it requires a lot of strength. It's a combination of aesthetics and strength where one moment you're smiling and the next you're flinging yourself into the air while making sure you land on your feet. It's a combination of everything which has translated itself into my life, which in turn has taught me I am not just one thing, I am many things in whatever I want to do."
Photography: Edmund Lee from Vinca Photography
Videography: Jean Wong
Art direction and styling: Anson Siau
Hair: Derren Fong of Shawn Cutler
Makeup: Decorte