We catch up with the football icon and artist to discover the secrets of his partnership with Hautlence in pushing the envelope of watchmaking.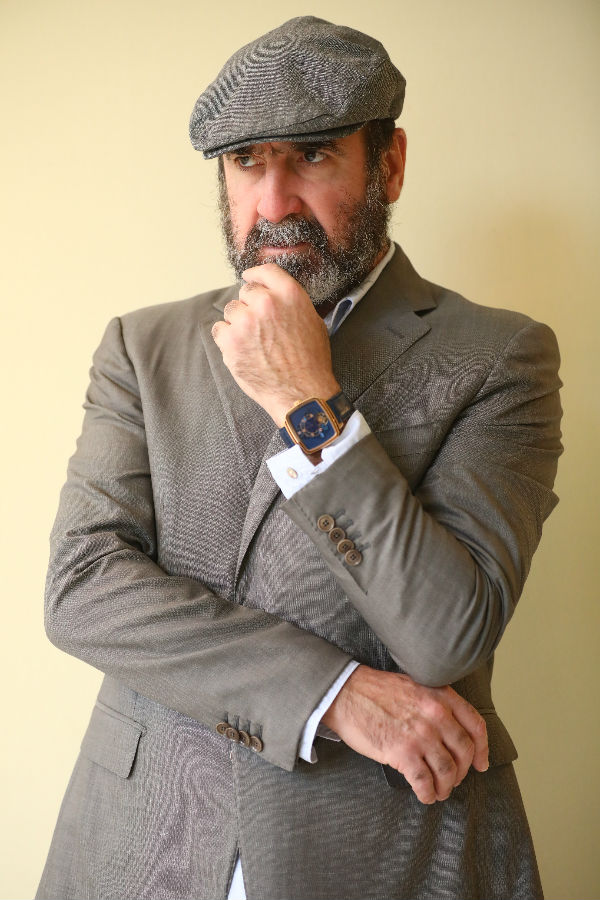 Eric Cantona may be a hulking figure – both literally and figuratively – yet he also drinks peppermint tea and thanks wait staff for every act of service. As he spends his years off the field exploring facets of creative expression, the football legend has gained greater appreciation for every part of his life.
One that's particularly close to heart now sits on his wrist. It is the HL Vagabonde Cortina, the latest limited-edition release from Hautlence (an anagram of Neuchâtel, where it is based). Cantona has been a friend of Hautlence since four years ago, when the ambitious French brand sought him out to be part of its Gentlemen Rebels Club.
Know the art, know the man
"I discovered the brand, the watches, and people – crazy, ingenious people who reinvent time in different ways," Cantona says. "I didn't want to just choose some colours – I wanted to create ideas of time with design."
Bertrand Meyland, CEO of MELB Asia Limited attests to this recollection. "Twenty years after Eric left football, we still can't go anywhere without him being recognised. But we didn't just want to use his image either. We wanted to showcase his personality. People recognise and respect Eric Cantona – he made a lot of people dream."

Hautlence and Cantona have created several unique timepieces together so far, with more in the works. Cantona shows us the butterfly motif on the Invictus Morphus, offering a semi-poetic, semi-exaggerated explanation of its metamorphic symbolism. He may have mastered the football pitch and outré cinema, but Cantona doesn't take anything too seriously. He constantly teases and pranks on social media, and has a line of T-shirts designed with his own quotes.
Asked what these projects hold in common with his Hautlence adventure, Cantona says, "They are all expressions of self. We are lucky to have the opportunity to express ourselves – most people's don't have that, but it's vital for me."
Indeed, new Hautlence projects ignite his creative senses. Meyland explains that Eric's lack of horology training works to the benefit of the pushing the envelope. "His mind doesn't have those limits that we might have after many years of work. It brings a lot of excitement to the team to say 'Wow, that is an amazing idea – now let's see if it's feasible!"
Shared passion for expression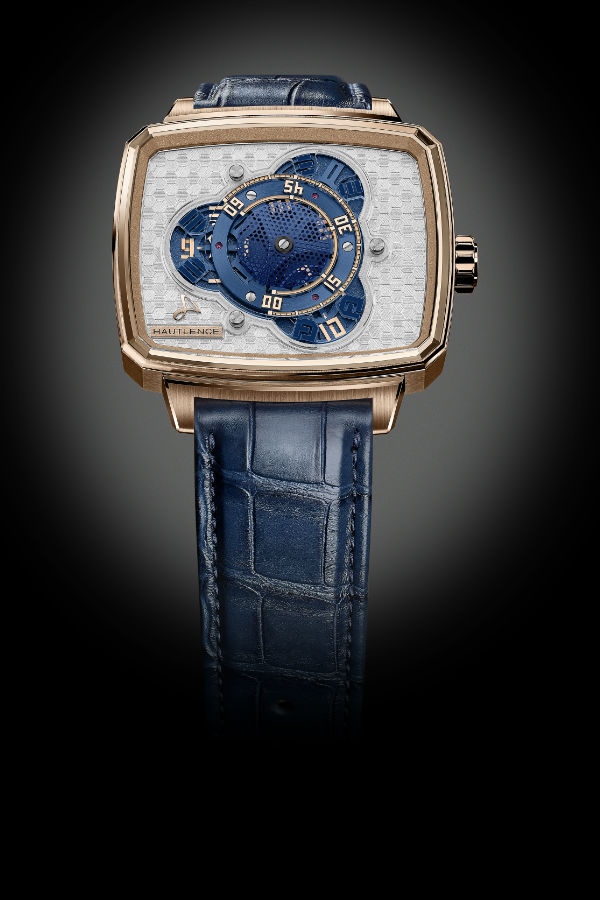 HL Vagabonde Cortina Watch Limited Edition in red gold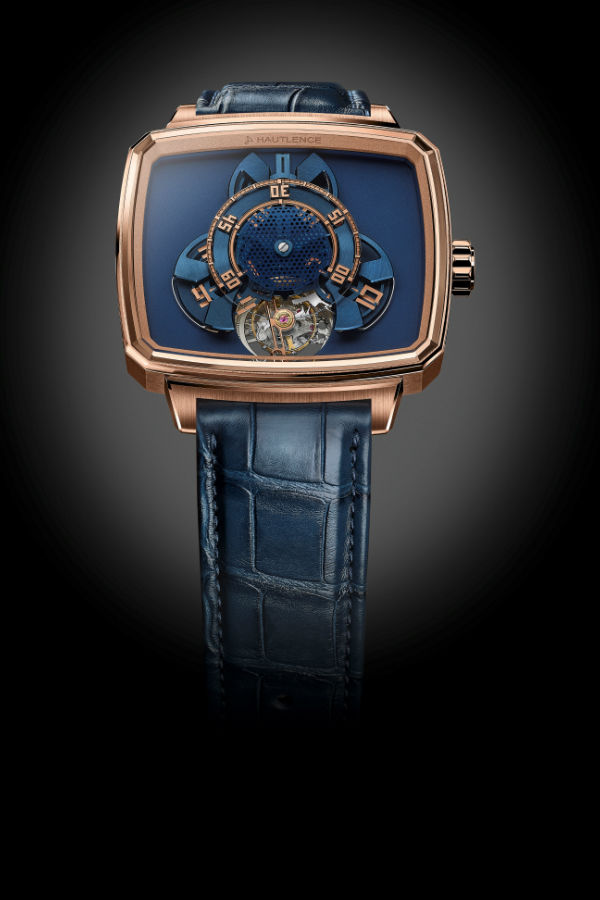 HL Vagabonde Tourbillon
(swipe left to see original model)
Born of a partnership currently in its second generation, Hautlence and Cortina Watches have teamed up for an exclusive timepiece of which only five were made. Hautlence HL Vagabonde Cortina features a 'TV-screen' encased in red gold.
This frames a technical update of the wandering hours system. Its hour indicator follows a graduated scale, but under the discs are star-shaped wheels, where the minutes are arranged at 240° (double the ordinary angle) for better reading.
HL Vagabonde Cortina is fitted with HTL 205-1 self-winding calibre (from H. Moser & Cie.'s HMC 200), and comes with a three-day hour reserve.
Limits are certainly only meant to be challenged in Hautlence's case. No watch looks like a conventional timepiece. They are built to stand out, and wearing one grants you access into an exclusive club that – thanks to the Cantona boost – is growing in popularity among watch appreciators. Yet, the fact that the brand makes not more than 200 watches yearly speaks for its appeal.
In Meyland's words, "Someone who buys Hautlence doesn't buy it for the status, because he knows 99.9% of the people will not recognise what he's wearing. He buys it for himself, and maybe the close community of people that will recognise it."
Meyland describes the watches as extraordinary, three-dimensional machines, with Cantona adding that it represents eternity in the reinvention of time – or rather, its meaning.
"It's exclusive, this kind of mechanism," he muses. "People can feel part of the brand when they have it, and I think that's forever."
For more, visit the official websites of Hautlence and Cortina Watches.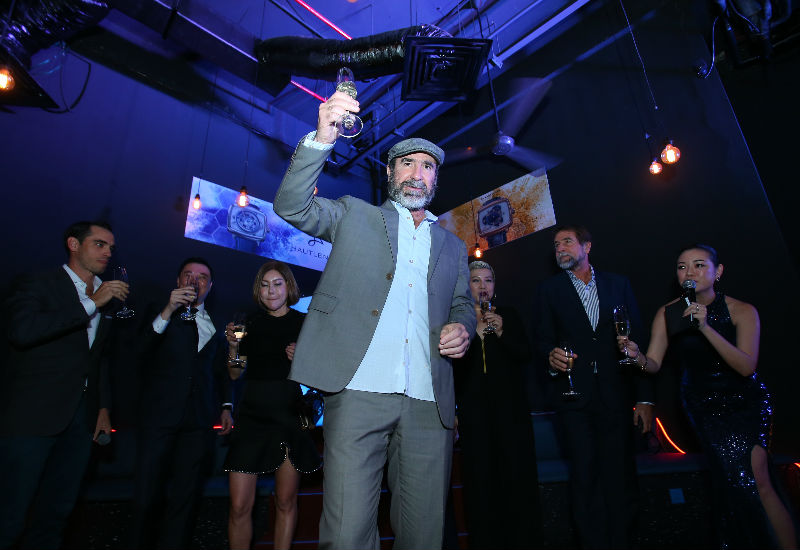 Images: Cortina Watch