Continuing the tradition of honouring friendship and respecting corporate relations, EQ has unveiled their special, much-awaited Celestial Treasures offering. 
For this festive treat, the dessert gurus at EQ are crafting a selection of authentic delights including traditional mooncake and snow skin varieties, which are all set for the mid-autumn festival which falls on September 29th, 2023. 
The selection will feature EQ's Traditional Cantonese Mixed Nuts, Pandan Lotus, and Red Bean, as well as the signature Pearl of Harmony. The hotel's famous little baked mooncakes come in four-packs in Green Tea and Pure Lotus flavours. 
The variations for the Snow skin on the other hand, include the highly sought after Golden Charcoal Musang King Durian, an EQ trademark item, as well as Emerald Yuzu Pandan, Mint Chocolate, Hawaiian Nut, Butterfly Pea Flower Vitagen White Lotus, Red Bean Custard, and Sun-dried Scallop Mixed Nuts.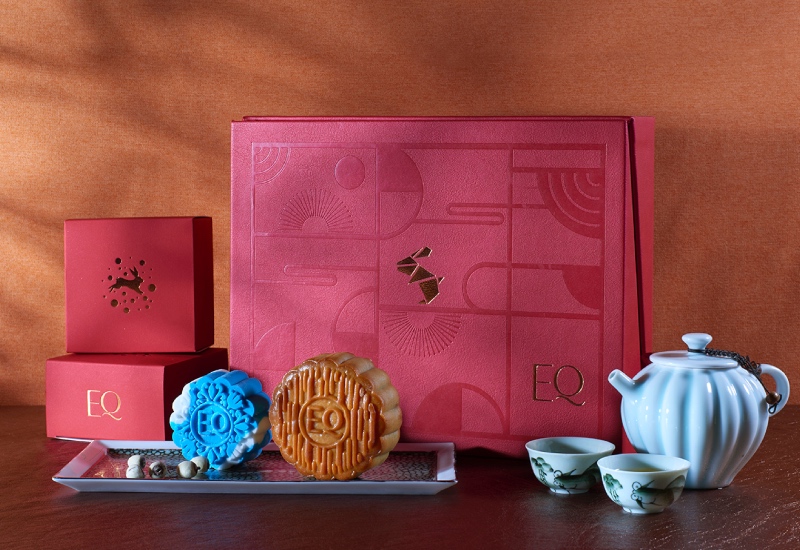 The Celestial Treasures collection will also be available at all Kampachi and Ippudo restaurants, Thyme Out at the AICB Building beginning in July 2023, and the Pavilion KL Centre Court pop-up store beginning in September. Baked mooncakes are priced between RM28 to RM38, while snow skin varieties prices between RM28 to RM48.
There are also beautifully designed gift boxes available, the Autumn Box, which is priced at RM268 for a set of four baked mooncakes and RM288 for a set of six snow skin mooncakes. The Autumn Box is a custom-made valise-style bag with a sturdy carry handle that comes with a set of metal silverware to enjoy the mooncakes.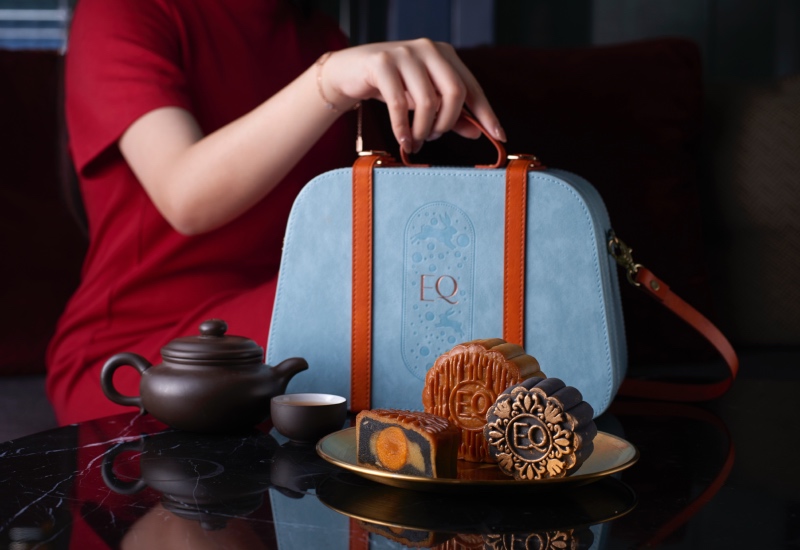 If you want a more opulent aesthetic, the Premium Collection Box, a luxurious classic red PU leather container comes with either a quality Liquor VSOP or Bottega Prosecco Gold, is the Celestial Treasures range's gold standard. The four baked mooncakes and VSOP set priced at RM888, while the four snow skin mooncakes and Bottega Prosecco Gold set priced at RM688. EQ also provides a bespoke gift creation service, which customises items from the Celestial Treasures range for corporate clients, as well as individual gifting.
EQ's Celestial Treasures are available for order via WhatsApp at +60 12 278 9239 or via email dineateqkl@kul.equatorial.com. #EQ #EQ Hotel #EQ Mooncakes.