Here are our top picks to order from El Iberico's updated menu together with the star of the meal – premium iberico pork imported from Spain.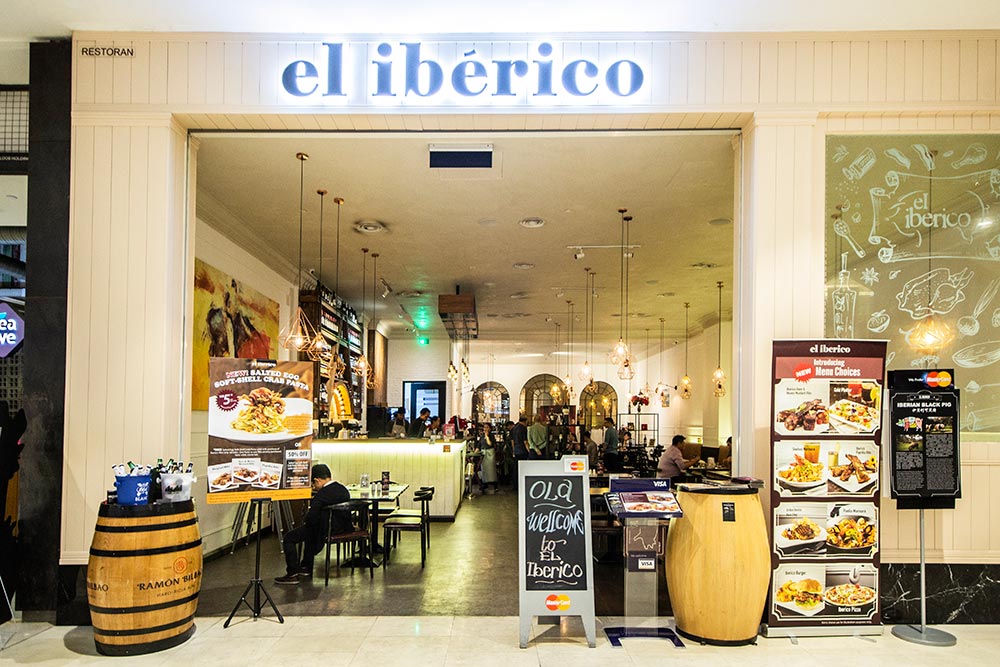 When it comes to premium grade meat, you may immediately associate wagyu to beef and maybe even te mana to lamb; but did you know there's also an equivalent for pork? Iberico is the name and it's definitely something you should try if you're a big fan of this red meat.
Native to the Iberian Peninsular in the southwest of Europe, the Iberian pig immediately stands out for its appearance. It is dark grey in colour and more active, sturdier and adaptable to its environment compared to mainstream white pigs, largely due to genetics.
Like wagyu and te mana, iberico is prized for its full-flavoured meat that's more tender and healthier than the average, owing to the Iberian pig's unique dietary habits. In its first 18 months, it is able to directly metabolise its diet into fats and fatty acids, infusing the taste of its food within the flesh.
Since its natural habitat is in the free-range fields, it regularly feeds on fallen acorn from the surrounding oak trees. It is also fed high quality cereal, wheat and corn as dietary supplements. Thus, its meat contains the unique, nutty aroma of acorn as well as fats that are high in oleic-acid (a basic component of olive oil). Combine the two with its ability to store fatty layers between muscle tissues and the result is a distinctively rich and juicy experience on the palate.
Where can you get a taste of iberico? We tried it at El Iberico, Pavilion Kuala Lumpur, along with a medley of the restaurant's new dishes. Here are our top picks to order from the updated menu together with the star of the meal.
Starter: Tapas Platter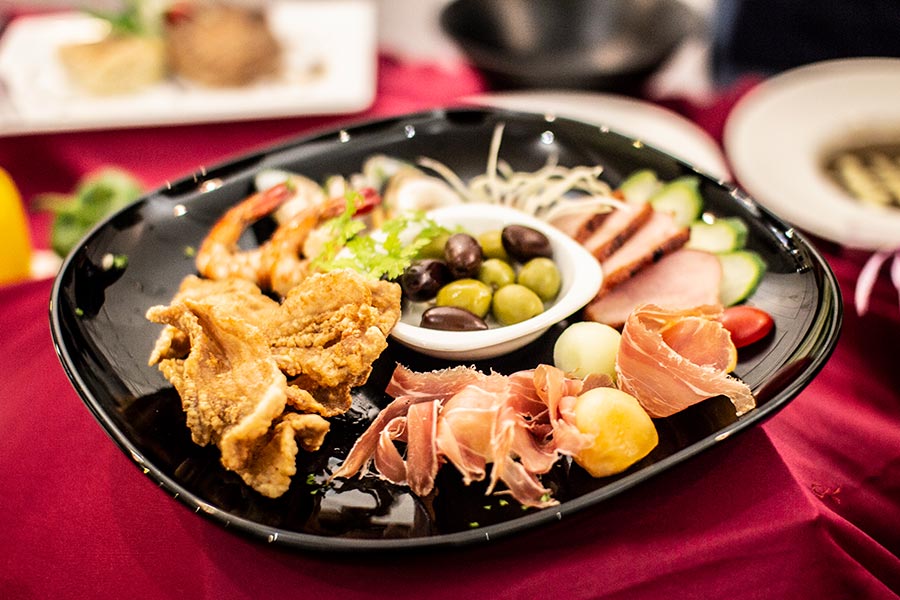 To tease the appetite for a whole lot of meat dishes to come, we recommend starting off with small bites and some fibre in between. Their tapas platter fits the bill, offering tender cuts of smoked duck breast, seared prawns and mussels, crispy pork belly strips, as well as olives and melon balls wrapped in ham. The variety and portion are great for sharing between three to four people – something to consider if you're visiting with company.
Soup: Roasted pumpkin and Wild porcini mushroom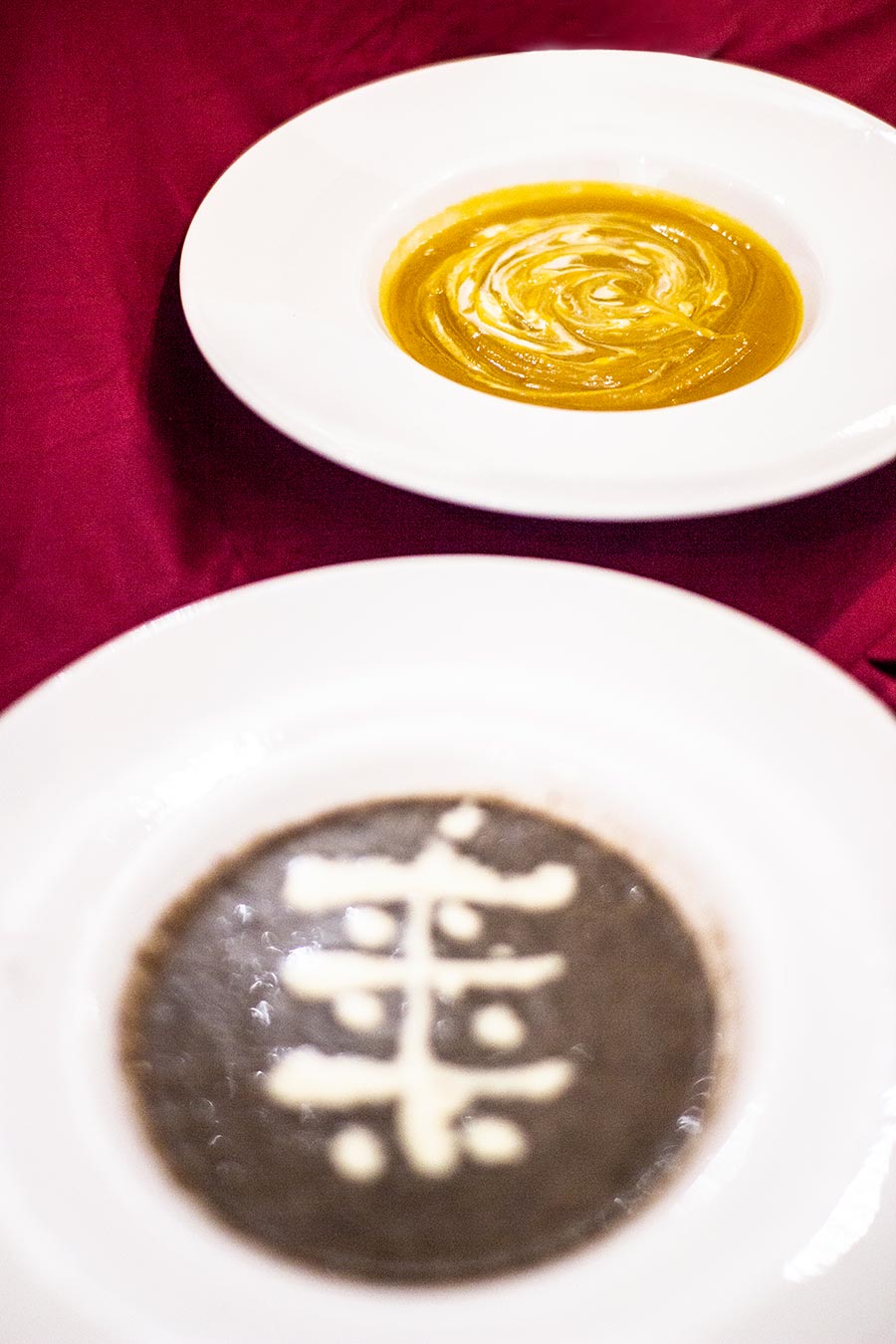 From the two soups we tried, we prefer the roasted pumpkin to the wild porcini mushroom for its rich but not overpowering flavours. It has a thick and creamy consistency, which is how we like our pumpkin soup prepared. There are also small bits of roasted pumpkin to nibble on for added texture.
On the other hand, the wild porcini mushroom is slightly too salty for our liking; however, porcini is known to impart more concentrated flavours than that of portobello, button or shiitake mushrooms. Don't expect your mum's regular mushroom soup, as every spoonful is filled with the pungent, nutty smacks of wild porcini. Try it with a side of their homemade bread to tone the flavours down a notch.
Main: Spanish Iberico Ribs – Herbs & Spices
Now this is what you're really here for. Moist, tender and succulent to the bone, the iberico spare ribs are as mouth-watering as we anticipated. We are told that each rib is marinated for more than 24 hours before it is grilled and served to deliver fuller flavours, and we are convinced when the first rib we dig into presents us with an aromatic blend of herbs, paprika, salt and pepper. The marinade complements the meat well, but the latter really does hold its own with rich layers of fats that melt gracefully in the mouth.
Main: Spanish Iberico Ribs – Beer & Honey Mustard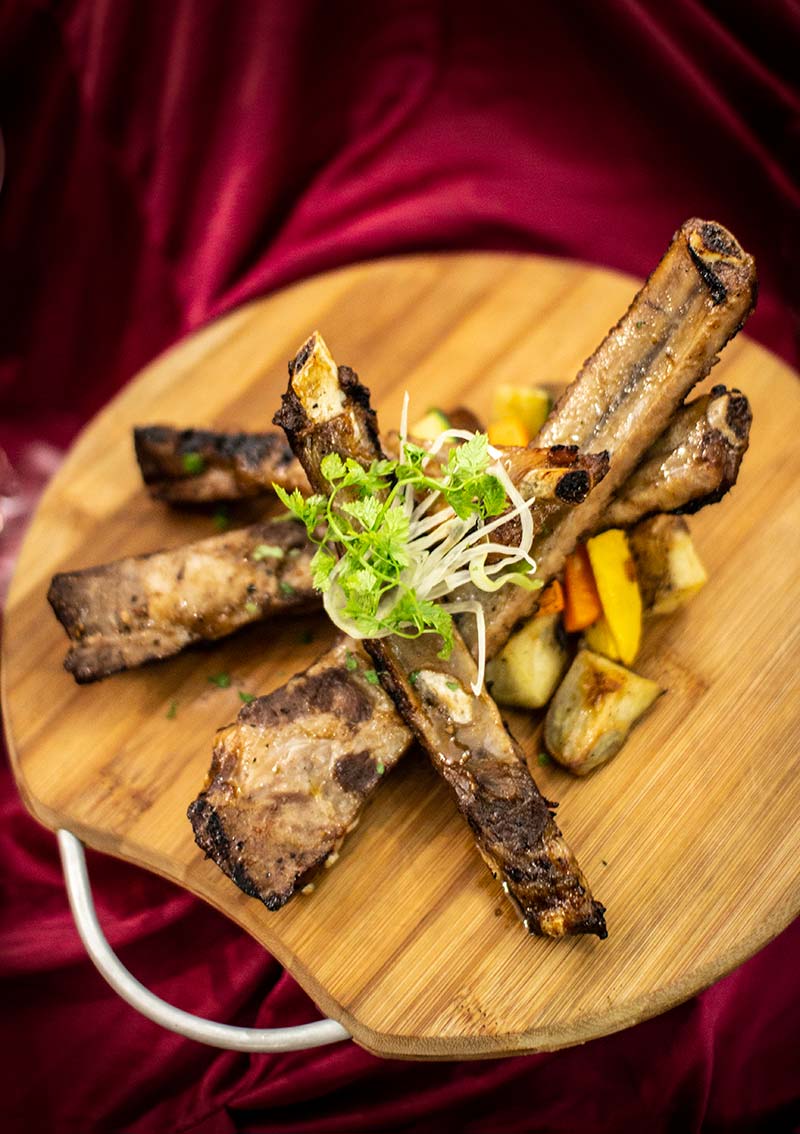 For those who prefer stronger flavours, the beer and honey mustard marinade may be the better option for you. We like how the beer heightens the natural taste of the pork without coming off too strong or bitter, while the honey mustard adds a delightful tinge of sweetness. Both versions are served with roasted vegetables to balance out the meat-heavy dish.
Main: Grilled Australian Beef Tenderloin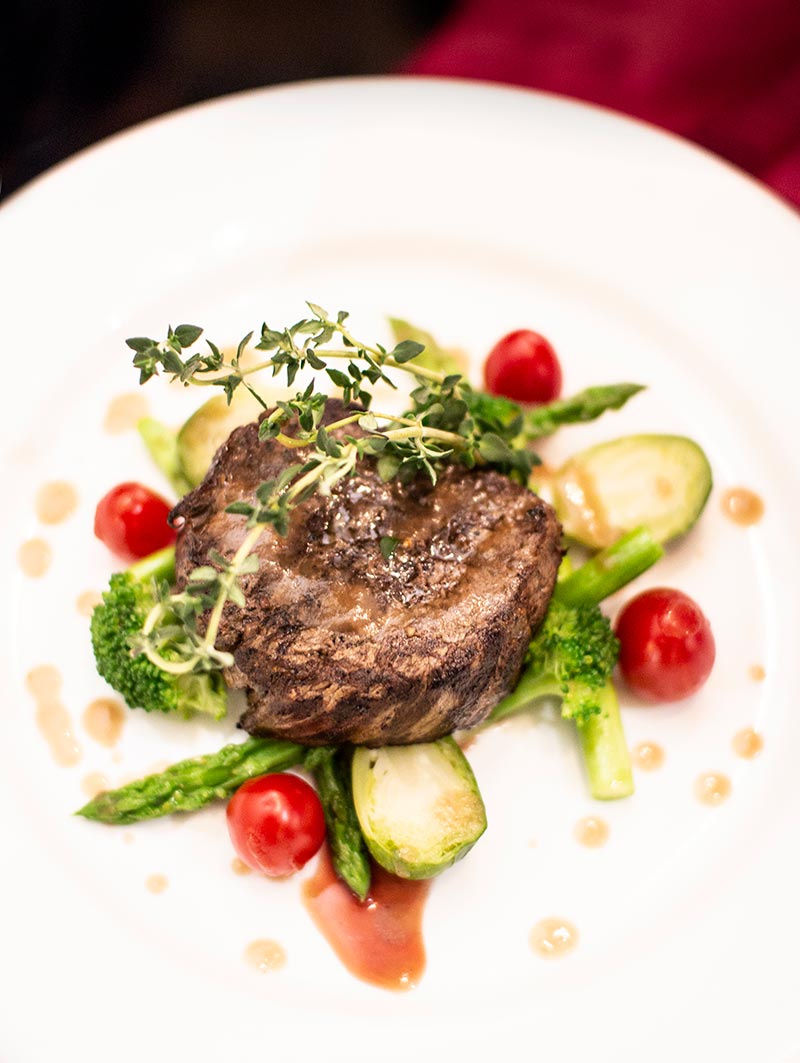 Whilst the iberico ribs here are not to be missed, the beef tenderloin is also a great option if you like variety. Prepared with red wine reduction sauce, the meat is grilled to your preferred doneness (we like ours medium) and packs juicy flavours with every bite.
Dessert: Chocolate lava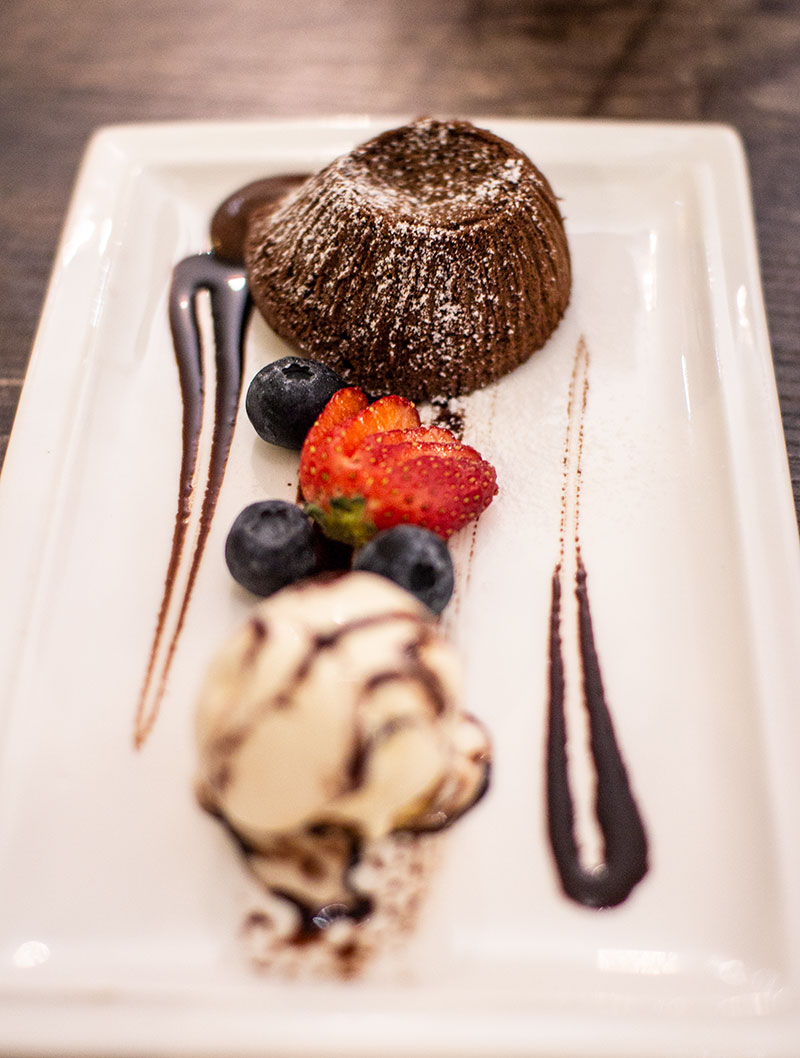 If you've got some room left for dessert, go for the chocolate lava. Served with a scoop of ice cream, it offers a pleasant mix of warm chocolate and cool vanilla. It is made with dark chocolate so it doesn't come off too sweet, and the 'lava' in its middle has just the right texture – rich enough to savour all the goodness of cocoa, but not too gooey that it overrides the cake and ice cream. Enjoy it with the mixed berries for an extra zest!
For reservations and enquiries, please contact 603 2110 2631. Follow El Iberico's Facebook page here for more news and updates.
Location: Lot C4.05.01, Level 4, Pavilion, 168, Jalan Bukit Bintang, Bukit Bintang, 55100 Kuala Lumpur
Opening hours: 10am to 11pm daily
Photography: Gan Yew Chin