The Dyson Corrale™ hair straightener features an innovative, technological breakthrough with its first-of-its-kind flexible plates.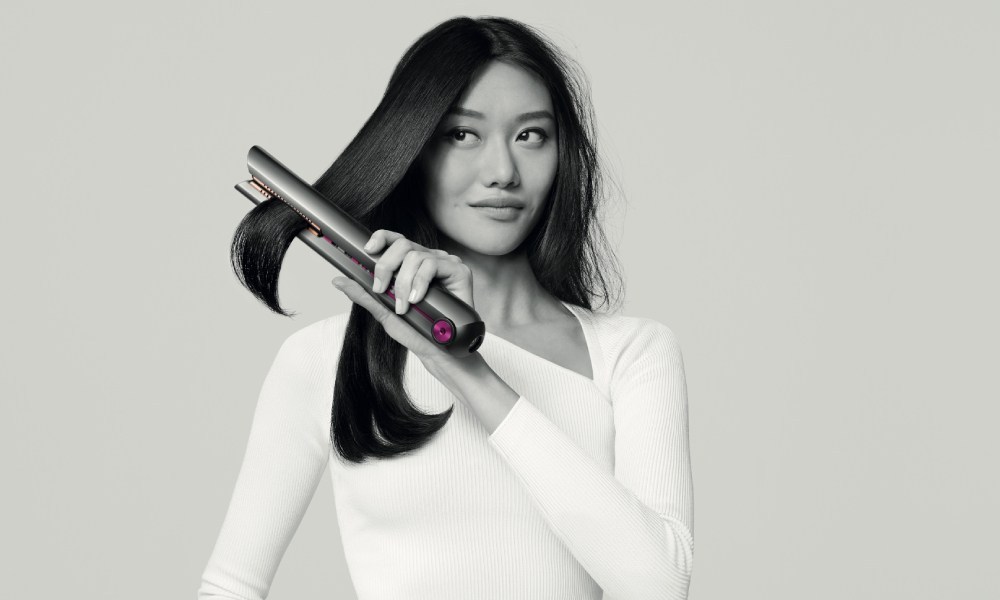 This week's talk of the haircare town has been Dyson's latest addition to its line of innovative, highly coveted hairstyling tools such as the Supersonic™ hairdryer and the Airwrap™ styler (read our review on the latter here). Now it's time to meet your new best friend for easy, everyday styling: the Dyson Corrale™ hair straightener.
It's flexible
A pioneering feature that makes the Corrale™ straightener so unique is that it is the first hair straightener to use unique flexing plates that moulds to shape while gently gathering the hair. This gives the user much more control over styling, while reducing the reliance on heat by 50%. These plates also work by adapting to the hair by applying more even tension in order to prevent hair strands from splaying, so users won't have to apply more heat on the same area on the hair.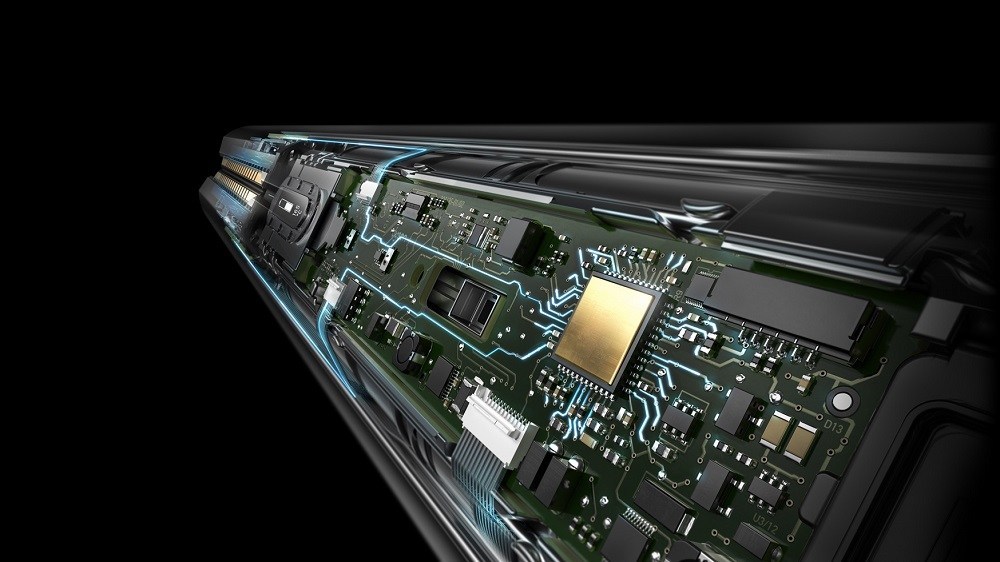 The brilliant minds at Dyson spent years of research into developing its unique manganese copper alloy plates that features a carefully merge of six metals to provide strength, flexibility, and even thermal conduction. Each plate has been machined to the width of a human hair and tourmaline-edged to produce ionising properties to help reduce static.
A trailblazer in heat distribution
The Dyson Corrale™ straightener comes in three precise heat settings: 165°C, 185°C, and 210°C, which allows the user to choose their preferred settings that will suit their hair type and desired style. The maximum 210°C is can be used for sleek, straight looks or blown-out curls, while the 165°C and 185°C would fare better for touch-ups and keeping frizz at bay.
The Corrale™ also tackles the issue of fluctuating temperates and overheating that can come from generic hair straighteners which can damage the hair. It features the Intelligent Heat Control technology that already exists in their other hair products, which uses a platinum sensor to regulate the temperature of the plates 100 times a second, to deliver precise heat without exceeding the set temperature.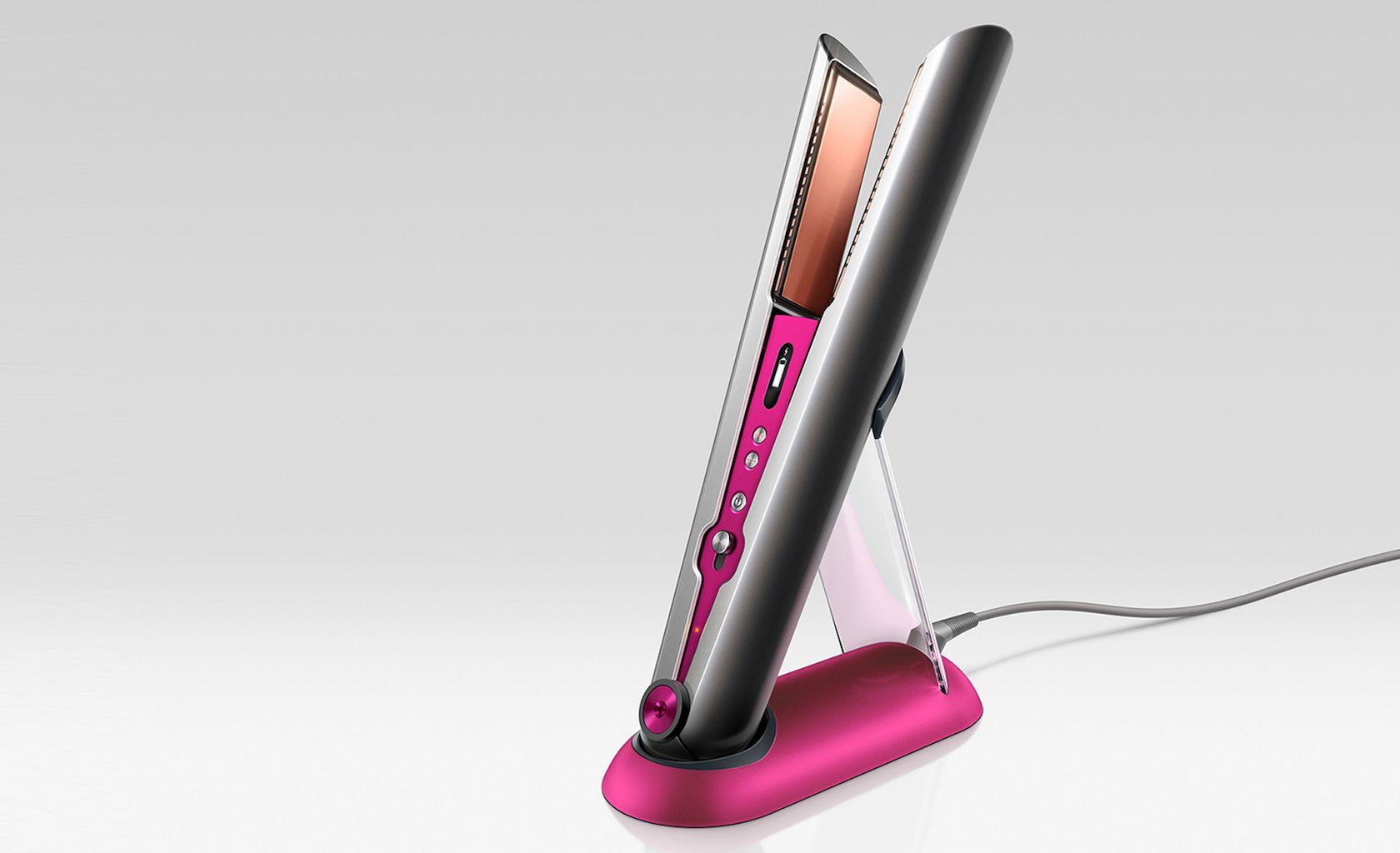 Freedom to style
If you're someone who travels often and can't be bothered carrying several different attachments or generally wants to be liberated from the hassle of cords, the Dyson Corrale™ straightener operates cord-free. It's powered by a four-cell lithium-ion battery that can deliver the same thermal performance as if it was corded, and is equipped with universal voltage for easy, global use. It also boasts another first-ever flight mode feature, which ensures that it meets air travel standards if you ever need to bring it in your hand-carry during your trip.
Multi-hyphenates who have tight schedules can also benefit from the Corrale™ straightener, which can be fully-charged in just 70 minutes and provides up to 30 minutes of cord-free use. If you require a longer duration of the cord-free mode, you can place the straightener into its ergonomic charging dock that was designed by James Dyson himself at regular interval. Alternatively you can attach the magnetic 360 degree charging cable that offers a hybrid charge mode.
One for all
The Dyson Corrale™ works primarily as a hair straightener, but can also be used to achieve beachy waves and pretty curls if desired. So if you're on the lookout for a truly unique, multi-purpose straightener/styler without attachments that you can take on-the-go, the Corrale™ straightener is a definite must-have.
The Dyson Corrale™ straightener is priced at RM2,199. Check out tutorials on how to use it on their website here.