Laughter is the best medicine, so the saying goes. Dr Jason Leong, former-doctor-turned-standup-comedian wants to stop you right there.
"If someone is having diarrhoea, don't make him laugh," he rebuts, quoting his friend and fellow comedian Douglas Lim.
What he does believe in is that laughter is the best form of social protest. "When you hear someone say something that is anti-establishment and a wave of laughter follows, that's a very powerful message," he points out.
For a man whom an entire country is calling Malaysia's funniest doctor, Jason in real life is not the expected joker one expects him to be. Don't get us wrong, he still is funny – he's throw-your-head-back, grip-your-belly, barely-able-to-catch-your-breath funny – but his quips are formulated with an analytical edge that veers on a diagnostic approach. The doctor in him is still apparent, probably because he calls himself a man of "science, logic and rationale".
He observes, he dissects and then he applies his brand of humour to real world situations for delivery of messages that might be difficult to get across sometimes without a funny veil. And he does it all proudly with all the Malaysian accent he can muster.
"It's been a very fulfilling and interesting career path," he says of his switch from medicine to standup comedy. Not only does he not feel like he's working a single day, he also gets to stick it to the big guys.
If standup comedy is the last bastion of free speech, then Dr Jason Leong intends to speak his mind, share his truth as a trained professional of science and get Malaysians talking about the things that matter – all with a joke thrown in in between.

The soul-breaking art of laughter
Being funny has always been Jason's thing. As a boy growing up in Bukit Bintang Boys School, he was proudly the class clown. A quick wit and silver tongue coupled with active participation in school clubs and societies naturally saw him hosting and emceeing events often.
Despite being a natural on stage, he knew medicine was what he wanted to pursue – without an ounce of pressure from his parents.
"I wanted to do medicine because I thought being a doctor was the pinnacle of the sciences," he shares. "I can help people and there's prestige to it. Little did I know that the pay is very bad."
After practicing for about four to five years by his approximation, he decided to quit in 2010 and pursue standup comedy full-time at the encouragement of his wife. The first domino that tipped the series of events was a video of Phoon Chi Ho and Kuah Jenhan circulating online in the early days of YouTube. He got in touch with the former, got his first ever gig – 5 minutes at an open mic night in June 2010 – and gave it a shot.
"It went well," he recalls of the moment, "and that was life-changing."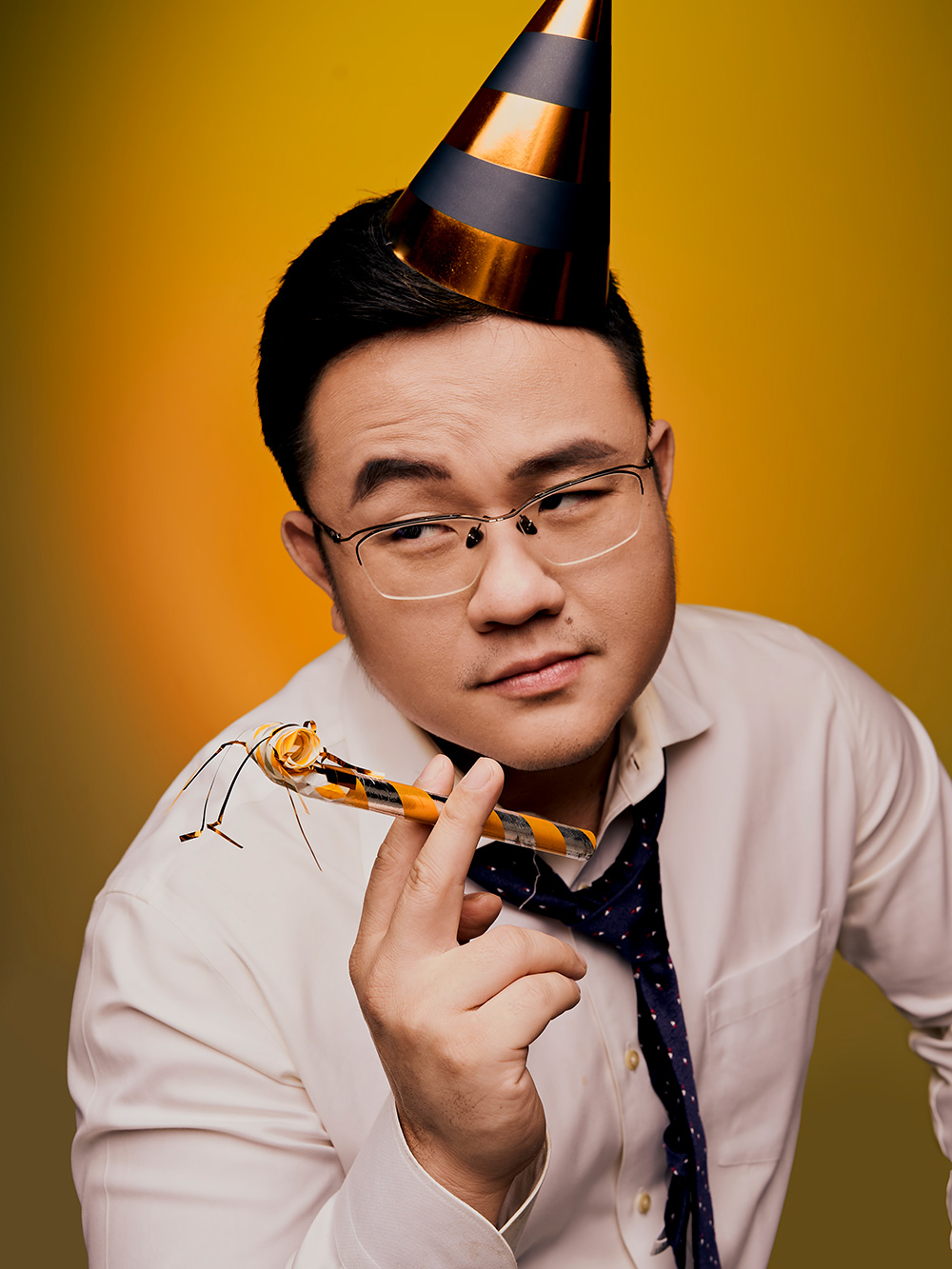 Five minutes grew into a prolific career that brought him international circa 2014 when he became the first Malaysian to win the 7th Annual International Hong Kong Comedy Festival. That in turn brought him as the first Malaysian to perform a full professional set at Laugh Factory in Hollywood and New York. In between, he also successfully tickled sold-out crowds in Sri Lanka, Singapore and Dubai with his brand of observational humour on the little everyday things that irritate him in life.
Despite his growing international audience, Jason feels the biggest sense of pride when he performs for fellow Malaysians.
"Standup comedians should always be anti-establishment."
"I think comedy is great for uniting people," he muses. "We're always so divided but when you go to a comedy club, we all laugh at the same things. From the stage, all you hear is laughter and you can't differentiate who is Indian, Chinese or Malay. There's no difference among us."
He has learned equally as much from his craft of making people laugh as much as he puts into it.
"Standup taught me that failure is very important," he opens up. "In fact, it is necessary for success. It's so very soul-breaking when you make jokes and people don't laugh. Yet, if I don't do open mic nights and bomb, then I'll never get to the joke that's really funny."

Sticking it to the man
Jason's creative process typically starts with a quick note of what some would deem as mundane, perhaps even insignificant, in his phone. He admits to always whipping out his phone even when he shouldn't – like when he's behind the wheel – to jot down thoughts that come to him.
"This morning, I wrote 'You know you're old when you can hear your knees'," he shares. "And what's with people who are scared about vaccines but smoke everyday?"
But it is these little things that make him so popular and, more importantly, so relatable.
"Comedy itself has a very reliable formula, of course. When you first start doing comedy, you pick up what people find funny and you give them what they want," he offers.
He speaks from experience with his viral bit about workplace WhatsApp groups as well as the now iconic Business Class boarding pass saga that culminated in his full Netflix special 'Hashtag Blessed' in 2020.
As an artist, he constantly tries to push himself in the direction of growth, moving into undiscovered grounds beyond what he observes on the daily. He now seeks to bring his audience into places both he and they have never been, hopefully make them feel slightly uncomfortable, slightly bizarre, and then hopefully make them laugh.
"There is a pattern but I always try to have my own imprint on it in the sense that I don't want to just serve you what you yourself know you like," he shares. "That ensures longevity and that makes you a better comedian. It keeps getting harder to make people laugh."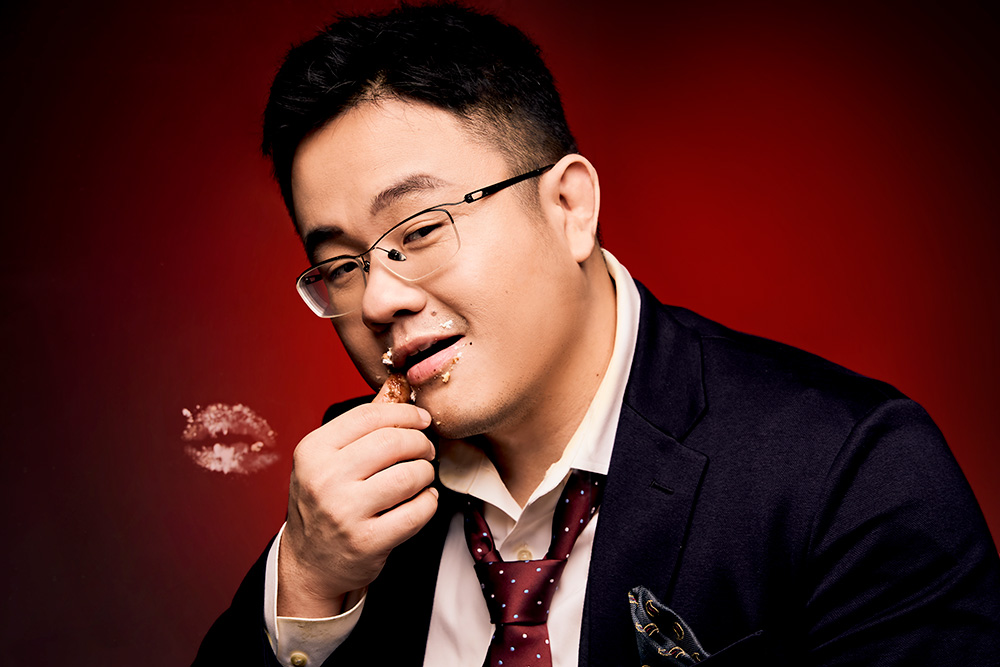 He digs deep to find new materials each time, often tapping into personal anecdotes and life experiences. Doing so has also showed him the amount of truth in the saying that one should never take life too seriously.
"Having a sense of humour is a very powerful thing. It keeps you very grounded," he elaborates. "Having the ability to make people laugh is also a skill that if you employ correctly, makes a lot of things happen for you. It's life in general. It's validation – it's very hard to dislike someone who can make you laugh."
Though he has a very clear and strong upperhand in that arena, Jason is careful never to use it for to selfish intent. He's constantly returning to the very roots of comedy, from its origins of the court jesters to the play writers of bad rulers past. Comedy was used, and remains to this day, as a means to stand up to and bring the bullies back to the ground.
"I don't respect comedians who pander or support The Man who punch down on people," Jason says. "The very origins of comedy is in that, challenging the big guys. Everyone is in on the joke and that's okay. That's the roots of comedy – it's anti-establishment."
"Standup comedy is useful when we need to speak truth to power, when we need to punch up. Standup comedians should always be anti-establishment," he opines. "Standup comedians have the responsibility to set records straight."
Laughter may not be the best medicine, nor is it the unifying language of the world ("That's actually mathematics" if you ask Jason) but at the very least, it is one of the best at both.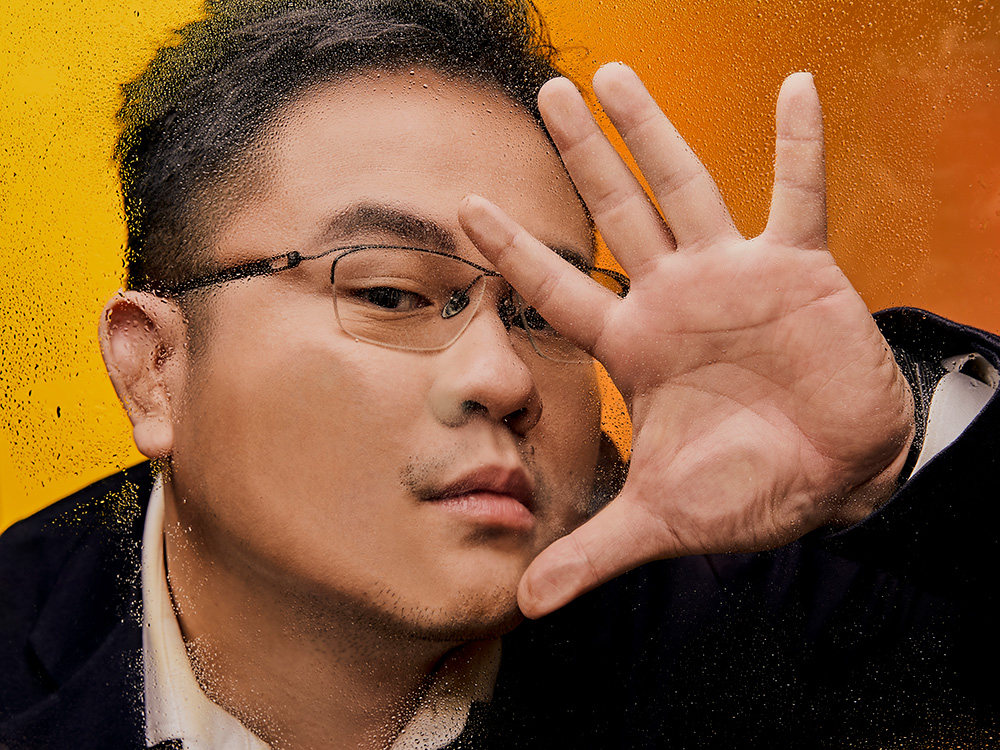 Photography: Edmund Lee from One3Four Studio
Art direction: Anson Siau 
Styling: Anson Siau 
Hair and grooming: Janice Liew