Here's a peek inside a typical shoot day in the life of actress Jasmine Suraya Chin that led her to discover Never Ending Radiance for her skin.
A day before she walked into our shoot, Jasmine Suraya Chin had just wrapped up shooting for another upcoming film. The day after, she would be flying off to Vietnam for a much-deserved break. Simply put, the Sarawakian-born actress often clocks a full schedule whether for work or play.
On the bright side, it's the good kind of busy – she's doing what she loves and reaping its benefits. But the sum of applying and reapplying makeup for shoots, frequent travelling and lack of deep sleep has its noticeable and undesirable consequences on her skin. And when you're often put in front of the camera – and under the spotlight at public events – good skin is almost an unspoken requisite for the job.
"I have quite severe under-eye circles and I feel like the area around my eyes is extremely dry. I also find that sometimes when I put foundation, my skin doesn't absorb it. Or sometimes it looks too white and dry," she shares candidly of her skin concerns.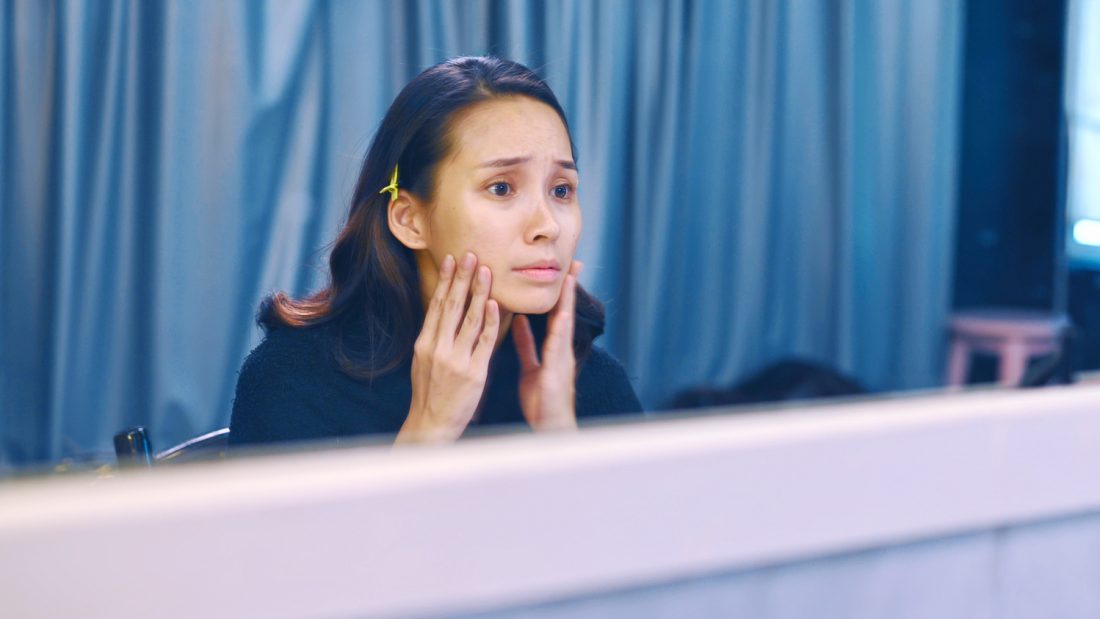 Sure, there's always foundation to cover her dark circles and primer to improve absorption and hydration; but that doesn't solve the root of the problem. In fact, too much of anything – even a good moisturiser – can be bad for the skin.
"Sometimes, especially when I have TV shoots, the products that the makeup artist use are not necessarily good for my skin, but good for the camera. The products need to be very dry so that there's no flashback," she describes of what happens behind-the-scenes of her day at work.
"There's a lot of putting on moisturisers and makeup like foundation, and then stripping all of it off," she adds. "This process roughens the skin up, I feel, and it makes my skin even more dry than it already is."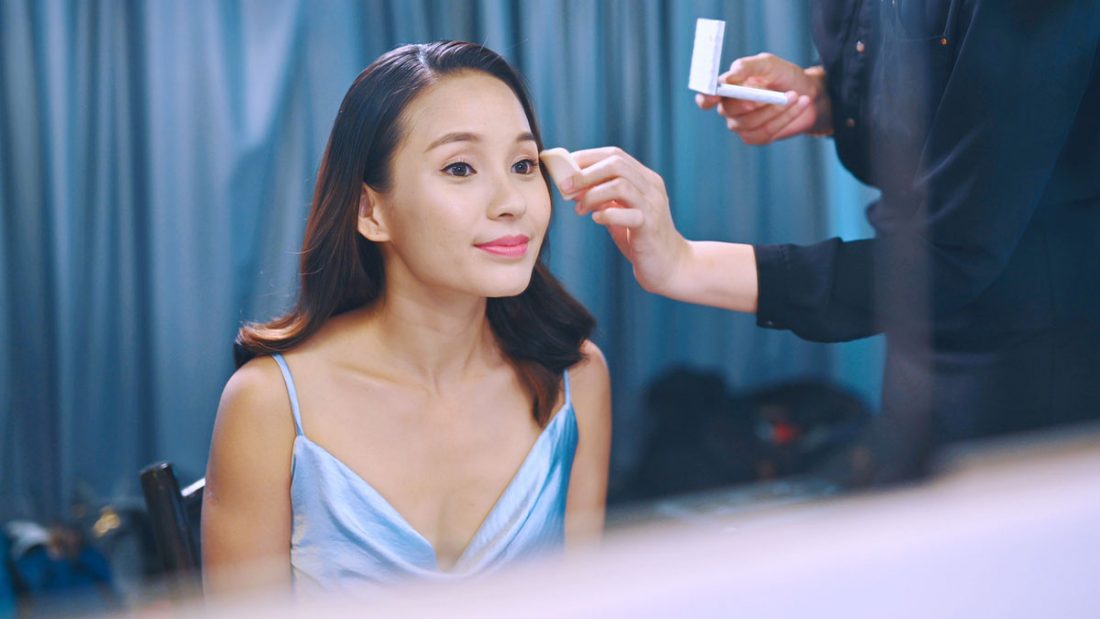 Related: Decorte Special: How Rebekah Yeoh and Teo Yi Ping are better together
Having said that, little did she know that she would find the solution to her skin concerns on – what else – another typical shoot day.
Enter the new Decorte AQ Makeup line, formulated with the same key ingredients found in the brand's iconic AQ skincare range. The first is white birch extract, harvested from the sap of white birch trees only four weeks a year as the snow begins to melt in Hokkaido, Japan. It is packed with amino acids and natural minerals to promote hydration and radiance from within.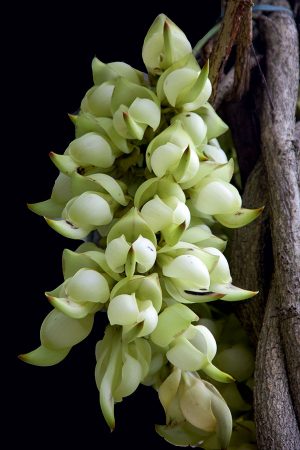 The second key ingredient is the extract of white mucuna beans, a type of flower often attributed to healing properties. It is said to boost the skin's radiance and vitality with the plant's natural energy.
From the range, the AQ Protective Revitalizing Day Cream SPF15/PA++ is designed to protect the skin from UV rays while delivering hydration and moisture to the skin. Made with Skin Fusion Powder and Virturious Oil, it helps to enhance the skin tone and leaves a radiant finish for healthy looking skin.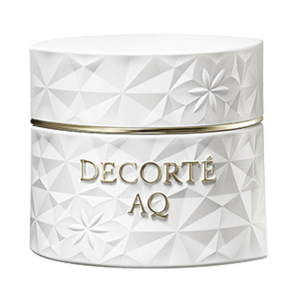 On top of that, its smooth, light and velvety texture sinks in effortlessly into the skin and doubles as a primer to improve foundation adhesion. This not only helps with Jasmine's dry skin, but also offers the perfect base for the next step: foundation.
"I want a foundation that is hydrating. It has to feel moisturising without being oily. It has to feel light on the skin so it can be absorbed easily, and at the same time provide enough coverage because I do have scars on my face," she says.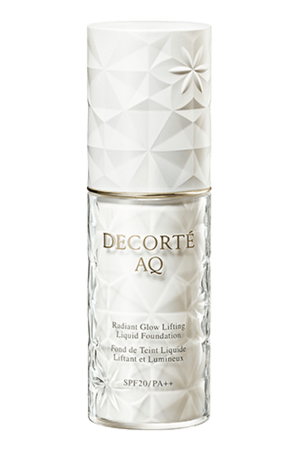 The AQ Radiant Glow Lifting Liqid Foundation SPF20/PA++ checks all she looks for in a foundation and more. Formulated with the brand's signature AQ skincare ingredients such as white birch water and ginseng root extract, it delivers long-lasting glow, moisture and radiance while covering pores, fine lines and uneven skin tone.
It also contains collagen to help lift, tighten and firm the skin, sealing hydration along with it. The lightweight formula melts into the skin for a natural finish, but can be build up for more coverage if necessary. Bonus: it features the deep floral-woody scent synonymous with the AQ range for a luxurious, relaxing effect!
For on-the-go applications and/or touch-ups, there's the AQ Radiant Glow Lifting Powder Foundation SPF23/PA++ that comes with a convenient compact case (purchased separately). Though most powder foundations tend to have a flat, matte finish, this formula is made with Bright Lift Powder, which contains highly adhesive oils that leave the skin looking fresh and radiant.
Like the liquid foundation, it is formulated with AQ skincare ingredients for ample hydration, coverage and radiance that lasts all day. Its airy-soft, moist texture also sits comfortably on the skin, making it ideal for all skin types.  So, that's how she can achieve never ending radiance despite a busy lifestyle!
Watch the video above for a peek inside a day in the life of Jasmine that led her to find Never Ending Radiance for her skin.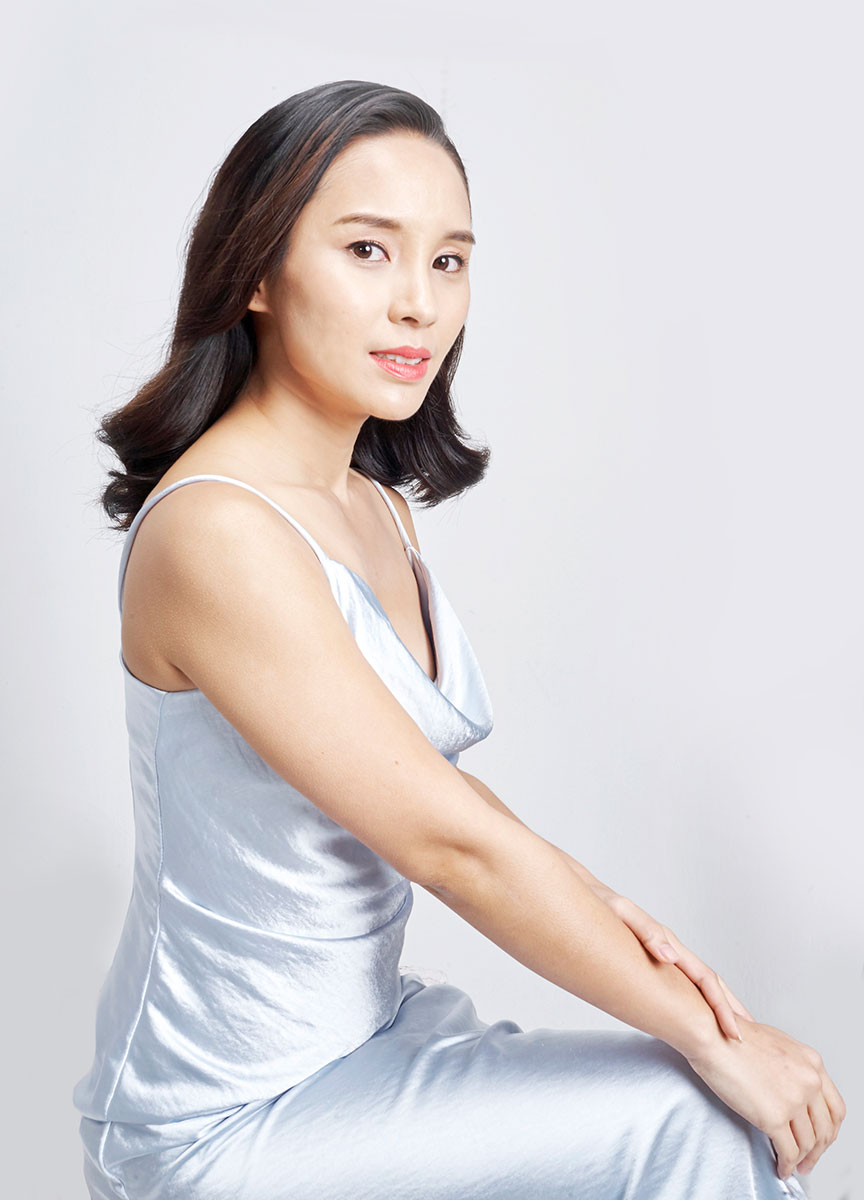 The three products are part of Decorte's new AQ-based makeup line, available now at all Decorte counters nationwide. Customers can also enjoy a personalised, never ending radiance makeup session with Decorte beauty advisors. For more information, log on to decorte-cosmetics.com. Follow @decortemalaysia on Facebook @decortemy on Instagram for more updates.
Videography: Zac Lam
Art direction & styling:  Gan Yew Chin