Here's how the AQ Meliority combines fragrance, formula and form to offer the ultimate skincare experience in quality and results.
Premium Japanese skincare brand Decorte is arguably most recognised for its signature Moisture Liposome duo that provides instant hydration and retains moisture over time. When it comes to anti-aging, however, its AQ Meliority skincare range is king.
After a decade of its inception, Decorte is proud to reintroduce a new and improved AQ Meliority collection built on its advanced dermatological research and technology. Inspired by studies in regenerative medicine, the product range is designed to stimulate cell growth and enhance self-regeneration.
Here's how the AQ Meliority combines fragrance, formula and form to offer the ultimate skincare experience in quality and results.
Fragrance and texture
While some skincare products are formulated without fragrance, Decorte believes it can contribute to an exceptional skincare ritual, given the right ingredients. The AQ Meliority range is specially formulated with the top notes of Wintersweet, followed by a green, woody base that offers a relaxing effect.
Complimenting this calming aroma is a luxuriously soft product texture that helps to guide the skin to a restful state in order for its true beauty to shine. This is achieved by using a delicately controlled process that involves multiple emulsifications, developed in small batches to guarantee quality.
Formula and technology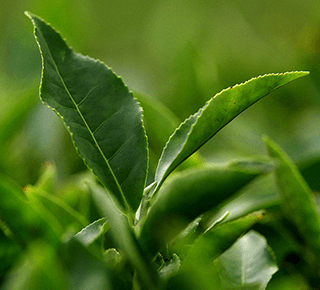 When it comes to formula, the AQ Meliority's secret lies in its unique beauty complex, comprising six key ingredients. Combating oxidative stress in the skin is the Benifuki (green tea) extract from a rare tea leaf that grows organically in Yakushima, Japan. The extract helps to maintain an environment that accelerates the skin's ability to self-regenerate.
To prevent cell damage and fight free radicals, the complex incorporates the Murasaki-cha (tea leaf) extract. Cultivated in highlands approximately 2,000 metres above sea level, this unique leaf also helps deliver strong antioxidants into the skin.
Like the AQ range, the AQ Meliority complex contains White Birch Water and White Mucuna Extract. The former, dubbed the Water of Life, is rich in amino acids and minerals that are essential for cell growth. The latter increases the amount of creatine delivered to the cells, which is key to optimising the skin's response to healing signals and thus improves circulation and fairness.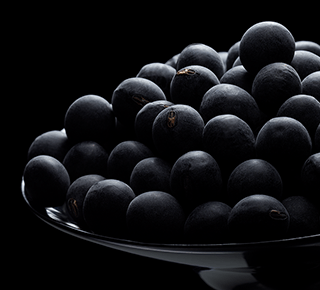 Black Soy Nectar is another signature ingredient of the AQ series, made from a composite of black soy extract from the Tanba region. It contains an abundance of estrogen-like properties that stimulate collagen production and prevent thinning of the skin.
Lastly, the AQ Meliority uses two peptides – PPP-4 (palmitoyl pentapeptide-4) and CTP (collagen tripeptide) – to further repair skin damage by stimulating fibroblasts to accelerate collagen production.
But these ingredients alone would not be as effective without the right channel to allow the skin to absorb its benefits. To address this, Decorte has introduced its patented capsule technology known as 'high oleic delaysomes', which contain oleic acid oil. This loosens the skin's phospholipids and helps to soften the skin in order for the AQ Meliority's exclusive ingredients to penetrate deeply and overlap the skin like a membrane.
Form and lineup
Completing the inimitable experience of luxury with every AQ Meliority product you own is its carefully designed packaging. Each product is housed in a crystalline bottle with a diamond cut, giving off an elegant sparkle where the light hits.
Discover the full AQ Meliority lineup below.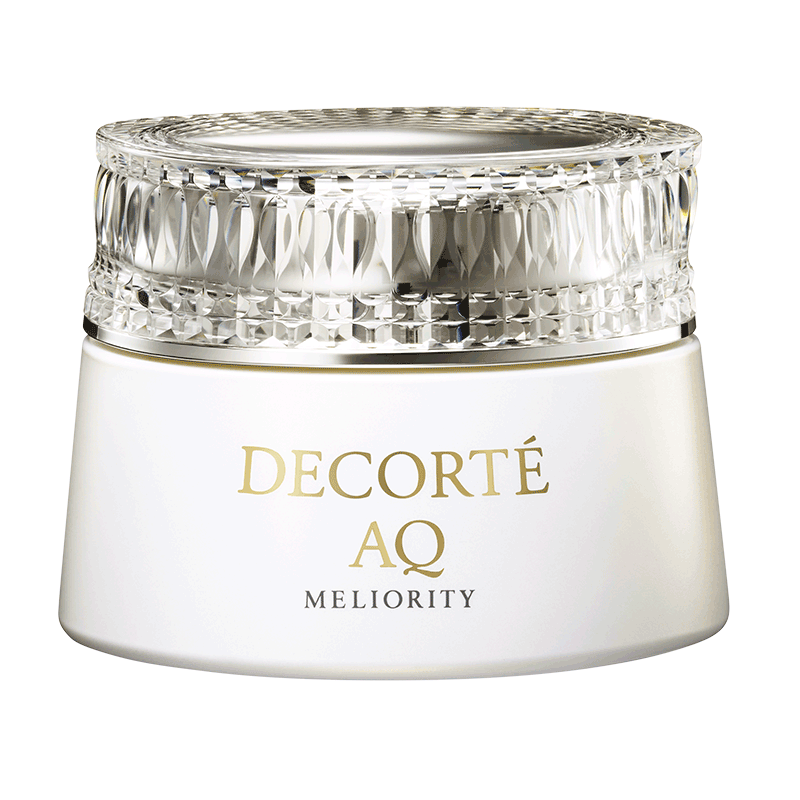 Decorte AQ Meliority High Performance Renewal Cleansing Cream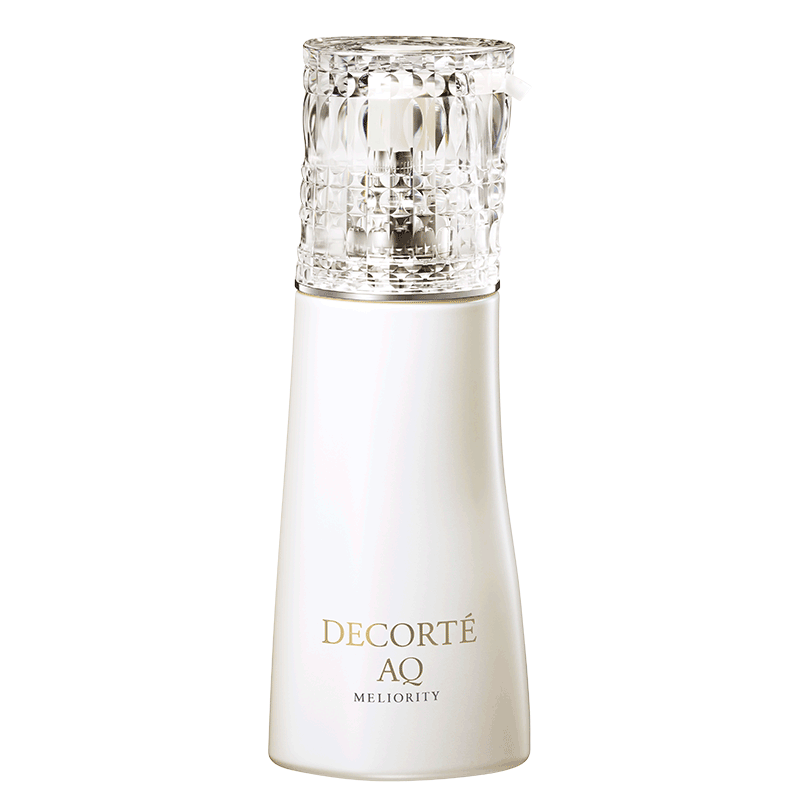 Decorte AQ Meliority Radiance Repair Foaming Face Wash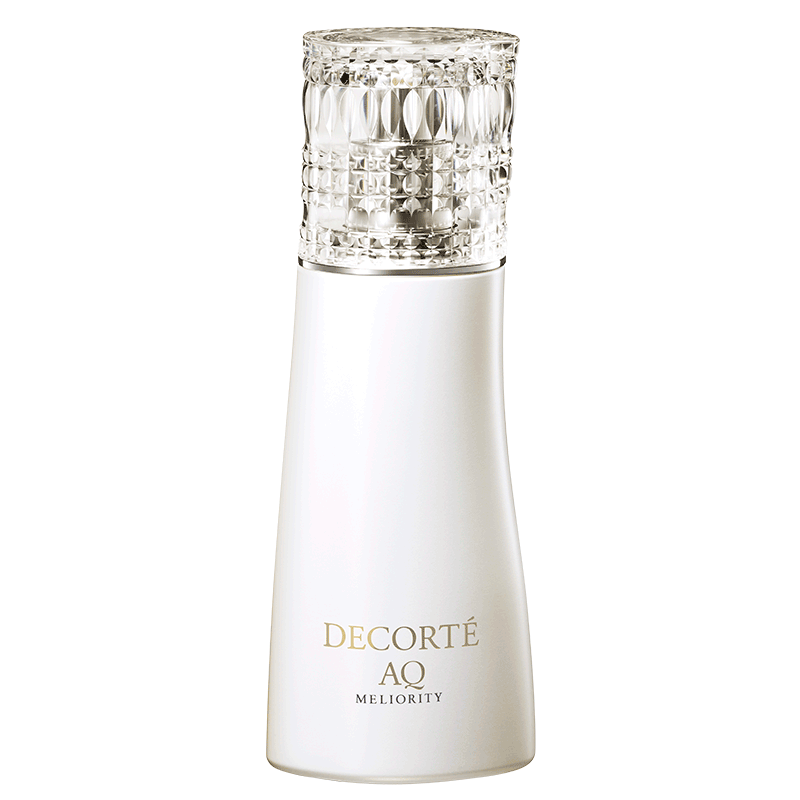 Decorte AQ Meliority Intensive Revitalising Emulsion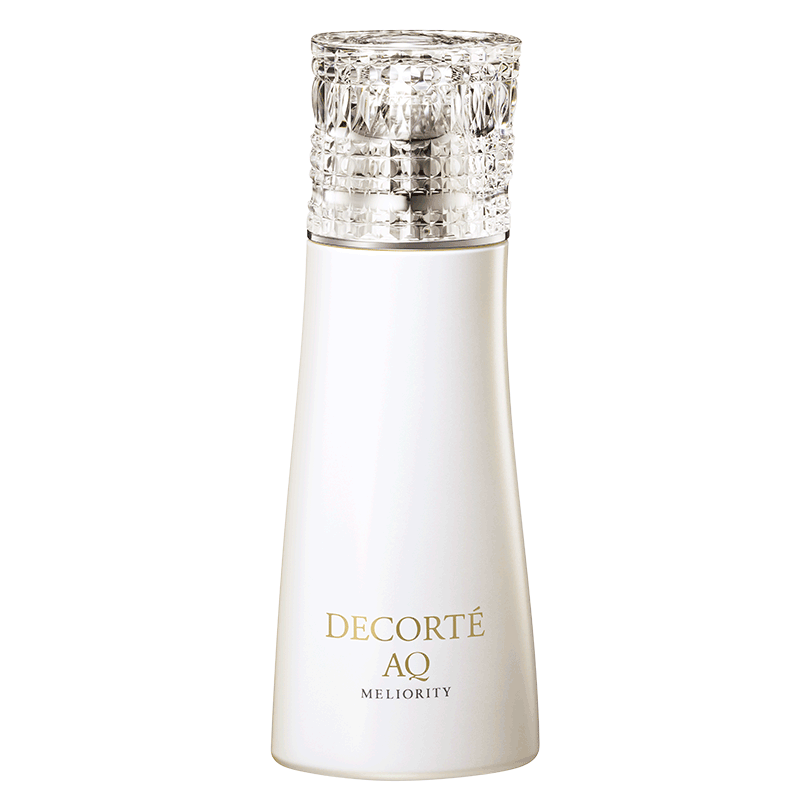 Decorte AQ Meliority Intensive Revitalising Lotion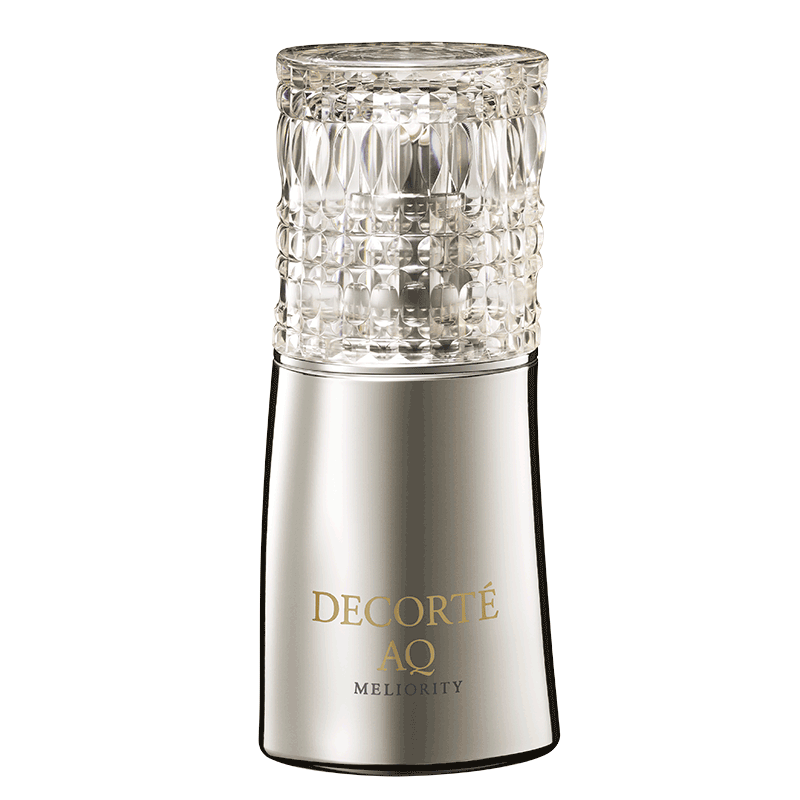 Decorte AQ Meliority Rejuvenating Glow Day Serum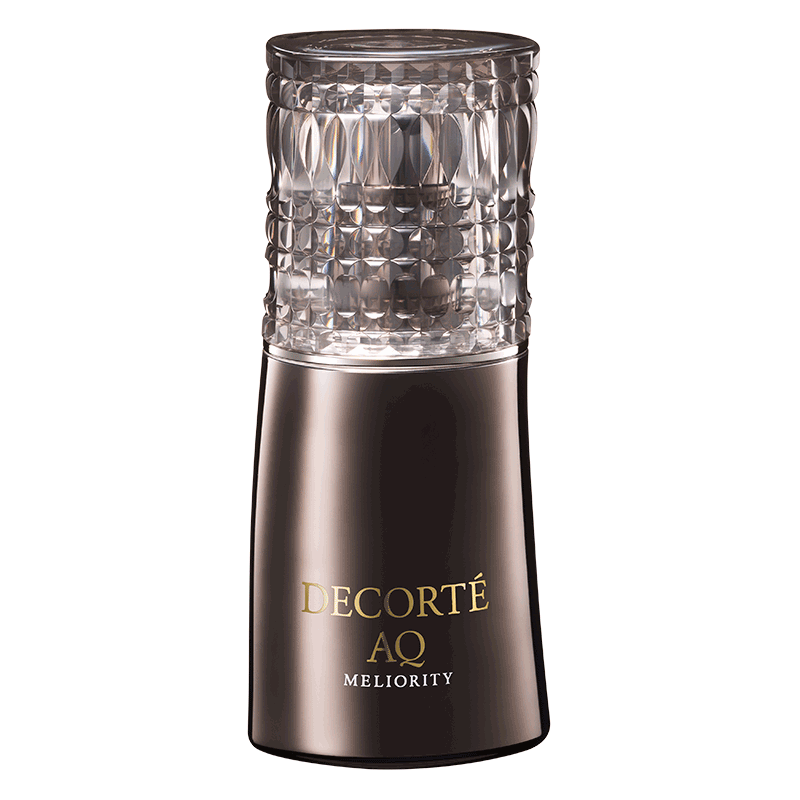 Decorte AQ Meliority Restorative Night Serum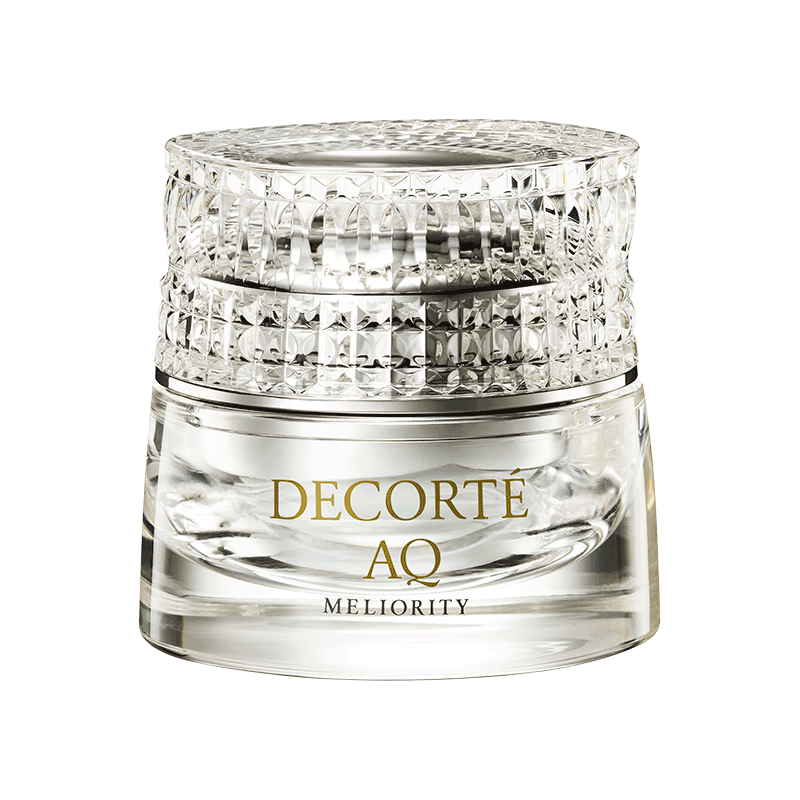 Decorte AQ Meliority Intensive Regenerating Multi Cream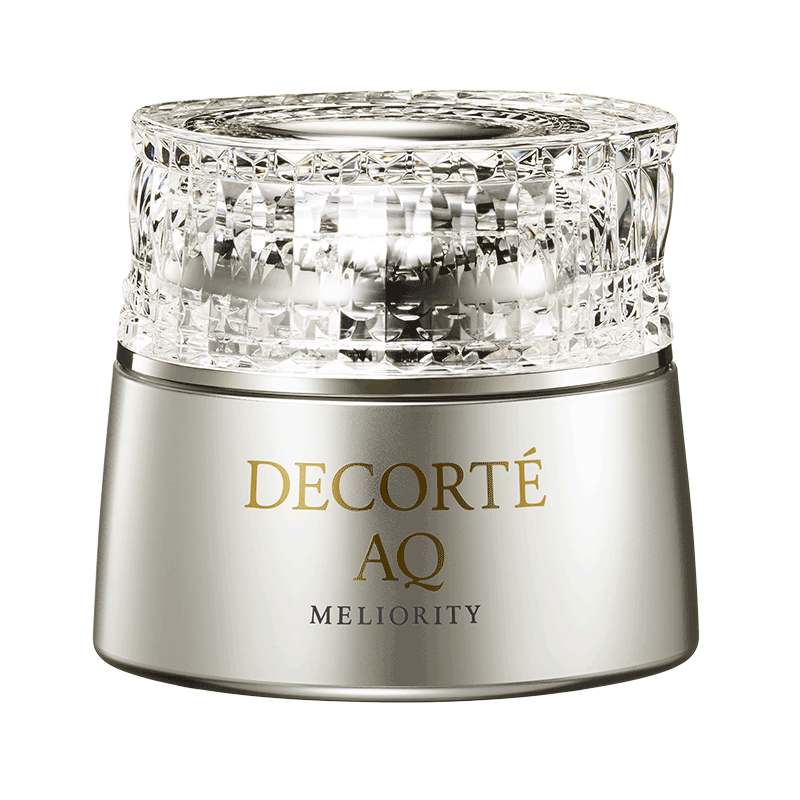 Decorte AQ Meliority Intensive Regenerating Eye Cream
(swipe left)
For more information about the AQ Meliority range, log on to Decorte's official website here.
Photos: Decorte