Debbie Goh is changing, evolving, metamorphosing, and she's absolutely thrilled to be aware enough to observe the stages.
As the last few weeks of the year fast approach, it's time for the self reflection and, more importantly, self improvement to kick in. No one knows this better than Debbie Goh.
The actress and TV personality has already got a head start on her self betterment from as early as a few months ago
"I'm restructuring myself," she prefers to call it.
And has she had a lot to restructure, with the arrival of her first born, heralding a 180-degree change in pace and lifestyle – but in all the good ways.
"It's very simple – I go back to a simple line often," she elaborates. "Don't give up. No matter what challenges or defeats you meet, don't give up. If you have the passion in your heart, you will keep moving."
She refers in this instance, to forging a new chapter following a two decade-long career in acting, one which to this day remains her number one passion.
"I had a very sure calling in my heart that acting was going to be my life career. I didn't want to do anything else. That's how I got started and I don't want to end it anyway else – except maybe when the day comes when people don't want to see me onscreen anymore," she tells. "Even if there's only one viewer left who wants to watch me, I'll continue acting."
To do that, she knows she needs to keep with times and stay relevant. Ergo, restructuring.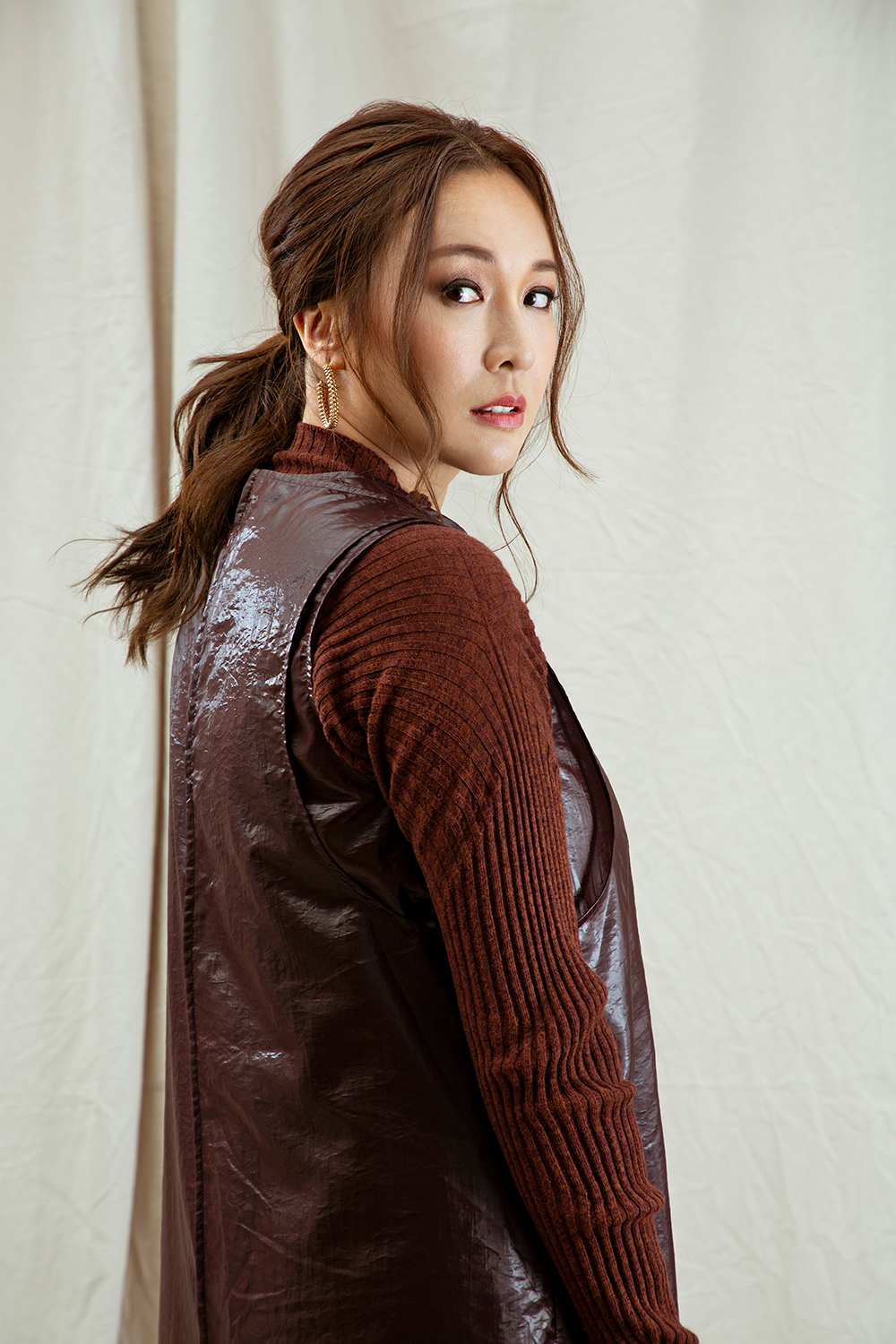 Restructuring her timetable
The first facet of her life that took the biggest hit upon becoming a mother was time. The avid traveler could no longer book a ticket and go to far-flung places as she pleases like she used to, understandably. Her timetable has been rescheduled on the daily, too.
"Now that I'm breast-feeding, I need to plan hours before I leave the house, including pumping and planning when to pump next," she opens up candidly. "There's another person in your life now. It's no longer just about myself and me."
Beyond the home, she's had to choose her role offers more carefully, taking into consideration filming time, especially if it requires her to be away from home.
"For the moment, I can't handle projects that last more than a month. Two to three weeks is the max," she admits. "In Shanghai, there have been a lot of role offers but they require me to be there for extended periods of time. I don't think there will be roles that fit into my tight schedule."
She isn't snubbing her nose up at the opportunities, far from that. She has just restructured her time to prioritise her family. Like any new mother, her baby is growing up way too fast and she wants to be there for every step and every milestone.
"I don't want to miss out on anything – they grow up so fast," she unafraidly expresses. "I used to be able to just hold him and now I can't without him squirming all over the place. He'll be walking and running soon and the stages fly by."
However, her paying more attention to her family does not at all mean she's slowing down in the acting department. "I'm seeking balance. I definitely want more time with family, but that does not mean I'm sidelining my work. I'm working even harder so I can compensate for the extra time I want to spend with my family."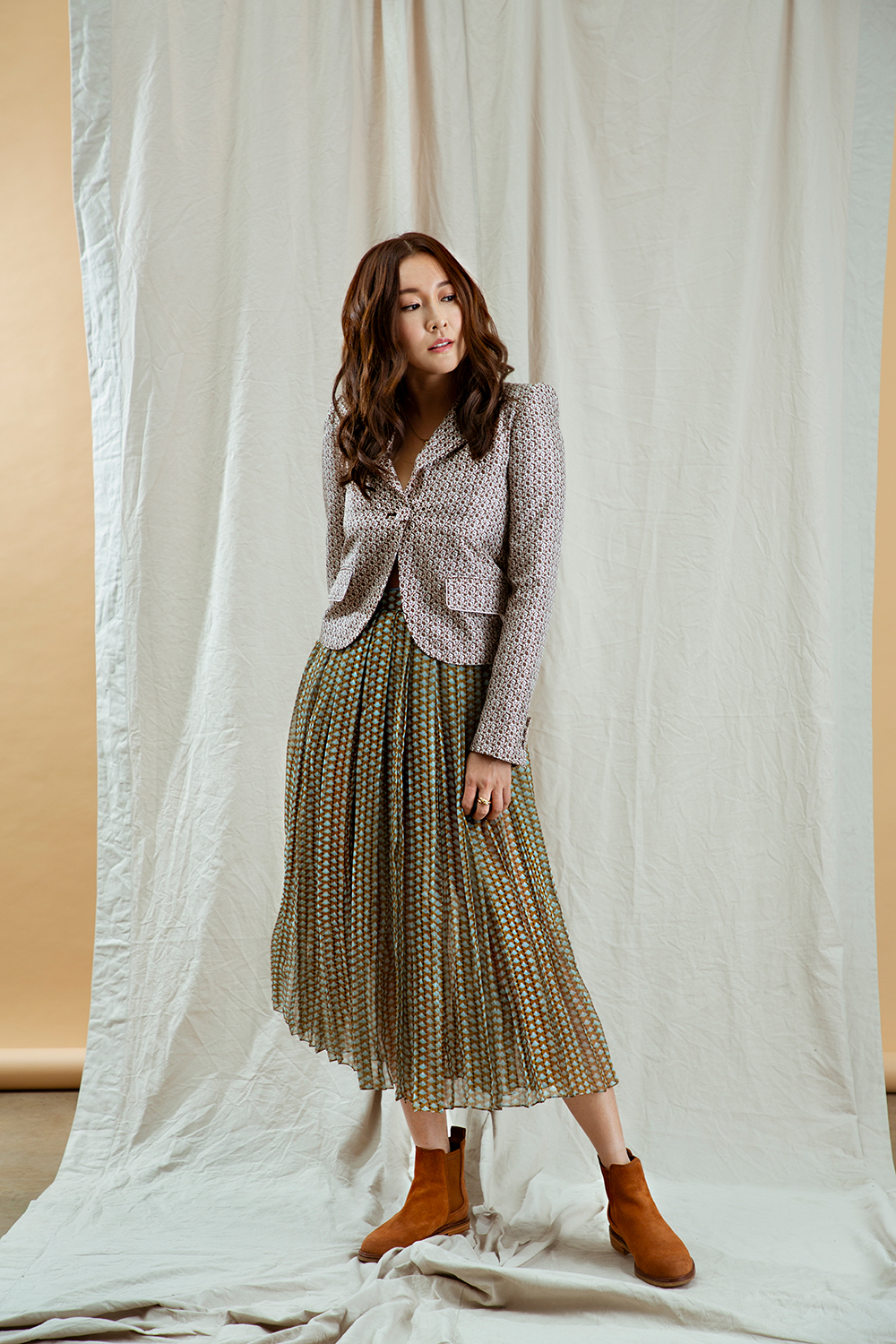 Restructuring her physique
As with every woman who's gone through a pregnancy, changes in her body were inevitable. Hormone imbalance wreaked havoc on her skin and physique and, of course, there was the baby weight to deal with. Debbie counts her lucky stars that she lost a big part of that weight fairly quickly due to an active lifestyle and breastfeeding.
"I had a very smooth and disciplined confinement. After I was discharged, I jumped straight into planning my best friend's wedding and I even flew to Bali for said wedding," she recalls. "That could be one of the reasons why I lost a lot of the weight fast. Breast feeding helps a lot as well."
She wishes there was something the public at large would be kinder about, however.
"Physically, no matter how hard you work to rebuild your body, you also need time," she says.
What she's learnt from the journey is that her body is hers alone and she shouldn't be bowing to the pressures of anyone to look a certain way.
"As an actress, people scrutinise a lot on how you look, especially after you've given birth. They speculate on whether you'll get back to your pre-baby shape and if you can do it fast enough," she says. "You sometimes miss out on the joy of motherhood because of this, and it's really unhealthy."
She isn't above falling to that pressure, as she's only human, but she takes a great lesson out of it.
"I want to look good of course. Four months after I gave birth, I had a cover shoot for which I worked very hard to get back into shape," she shares. "But now I remind myself to not give up on myself and to ensure I look great all the time for myself and no one else."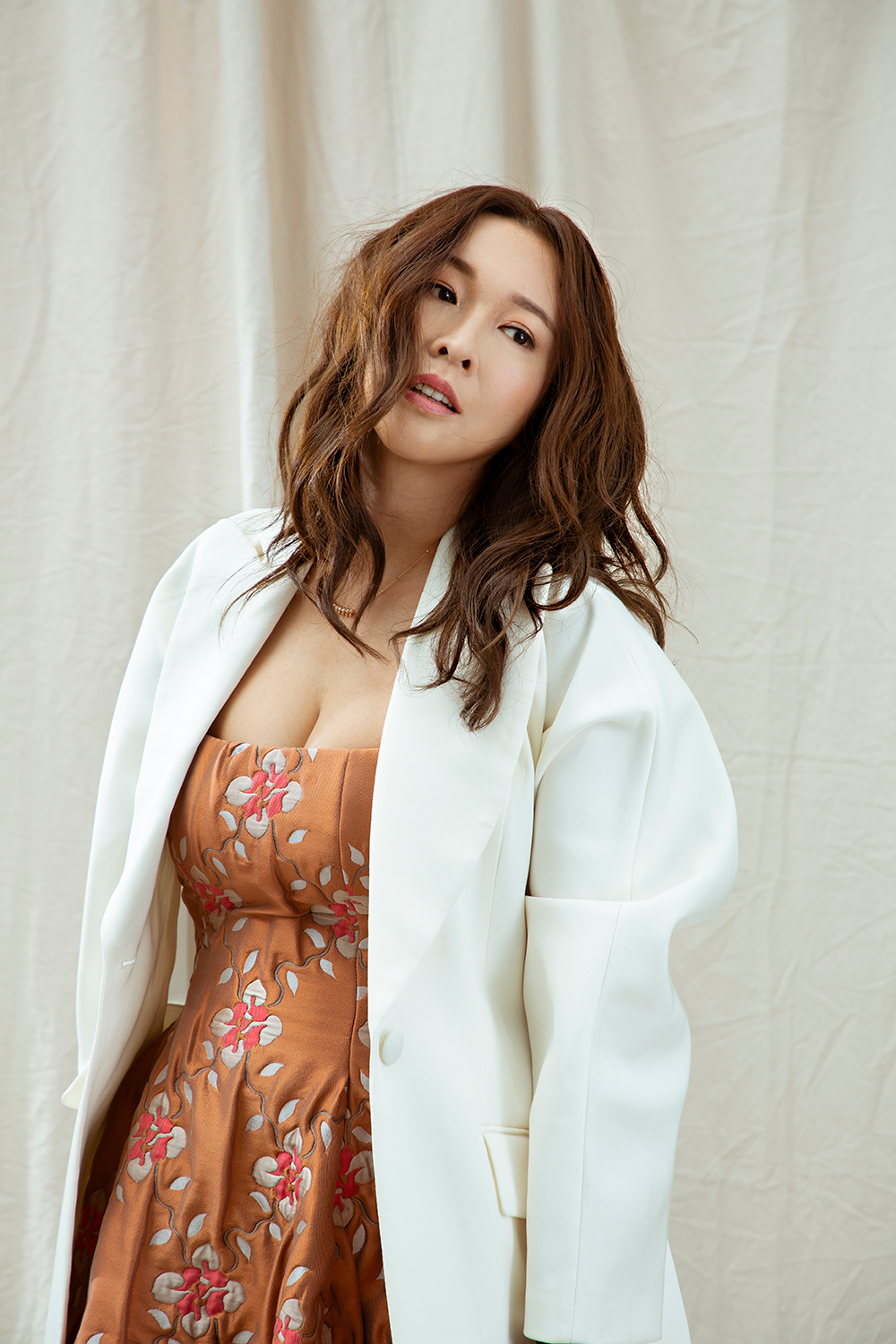 Restructuring her priorities
The biggest restructuring that she's noticed about herself – and the one that came most naturally – was of her priorities in life.
"This new phase has made me feel like I'm a complete woman now – it makes me feel like I've unlocked a new achievement," she tells. "Prior to this, I felt very two dimensional, like something's missing. Now I feel very complete, I feel blessed and thankful every day. My acceptance is bigger now."
Case in point was when she had to give up major roles for projects in Tokyo – undoubtedly one of her favourite places to work in. "I was already showing then," she recalls. "I felt very sad having to give up that opportunity but I believe God has something better arranged for me. Sometimes when you miss out on something, it can mean a better blessing ahead of you. Don't feel sad about something you miss out on – I do believe there's something bigger and better for you ahead."
Her family and friends have also picked up on the change in her.
"I'm gentler now, they say," she tells with a laugh. "Prior to this, I was more stubborn. I used to be quite dramatic. Now I'm more approachable. I don't know why, but maybe I'm just in a better place now after having my child. I'm happier. I'm more grateful."
From that place of contentment, she's found the biggest gift for herself – gratitude.
"Being grateful really affects how you look at a situation. You'll be more positive, which affects the result of your hard work. When you're not grateful, even if something good is happening, you'll just see the bad. I've learnt to be more accepting of the situation no matter what. Any situation can be better. Nothing can be perfect, but you can have the capability to turn it around for yourself."
She recognises that it isn't a place that one comes across overnight. For her, it took her many years and many life lessons, but she's glad she made it eventually.
"These are things I learnt only with age," she acknowledges. "When I feel contented and know that I have enough, a lot of the things work out even more in my favour because I'm thankful for everything."
From gratitude comes the next phase of self acknowledgement before finally the ability to self-improve.
"I can see where I went wrong these days and I try to be better every day," she tells. "I'm glad I got to experience it all, that I can recognise and correct where I went wrong. Acknowledging your own weaknesses is very important."
Which leads us to the final step of her restructuring as a maturing woman. She's changing, evolving, metamorphosing, and she's absolutely thrilled to be aware enough to observe the stages.
"Everyone should always embrace change because you'll only get better," she believes. "Never be afraid of it. If you see something that's good for you, go for it. You usually know when something is good for you. Learn all the time, from whoever. Changes will only help you grow and help you make better judgements."
We're up for some restructuring ourselves now.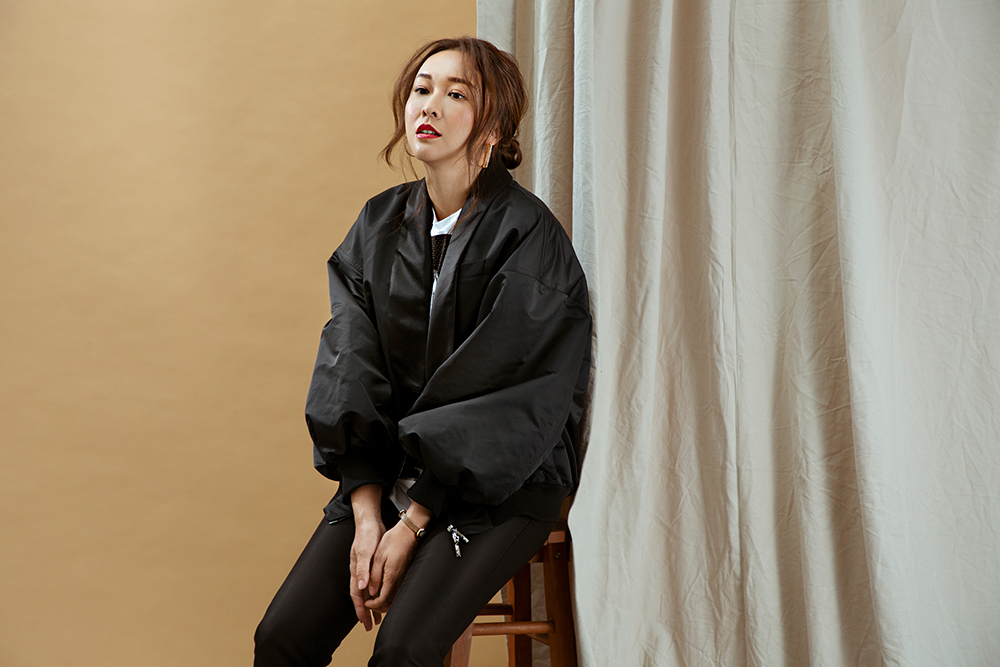 Photography: Jena Yek of Shepherd Pictures
Videography: Felix Khu
Art direction and styling: Anson Siau
Makeup: Decorté
Hair: Derren Fong of Shawn Cutler