In the gleaming showroom of GVE Asia, everything glints in quiet attention. The polished floors of the car retailer reflect the glistening floor-to-ceiling glass windows, which in turn mirror the glossy rows of convertible sportscar sitting in their midst – a McLaren, an Audi and a Mercedes-Benz, among them.
The space is the culmination of Dato Sri Devan Vidondaraja's lifetime work and it echoes every bit his ideals when it comes to life, hardwork and passion. It is outstanding yet subtle, stunning in sophistication, high impact yet low key.
"I'm self-made, I don't have wealthy parents," he reflects. "We lived a normal life when I was growing up in Australia."
Everything before us stood out even more impressive upon learning his journey – from doing deliveries for Pizza Hut and cleaning bakeries in Canberra, Australia, where he grew up, to becoming managing director of GVE Asia headquartered in Kuala Lumpur. In between, he's also had stints as director at IBM Services Australia in Melbourne and regional managing director at NCR Corporation in Singapore, where he was the youngest to have held that position at 33.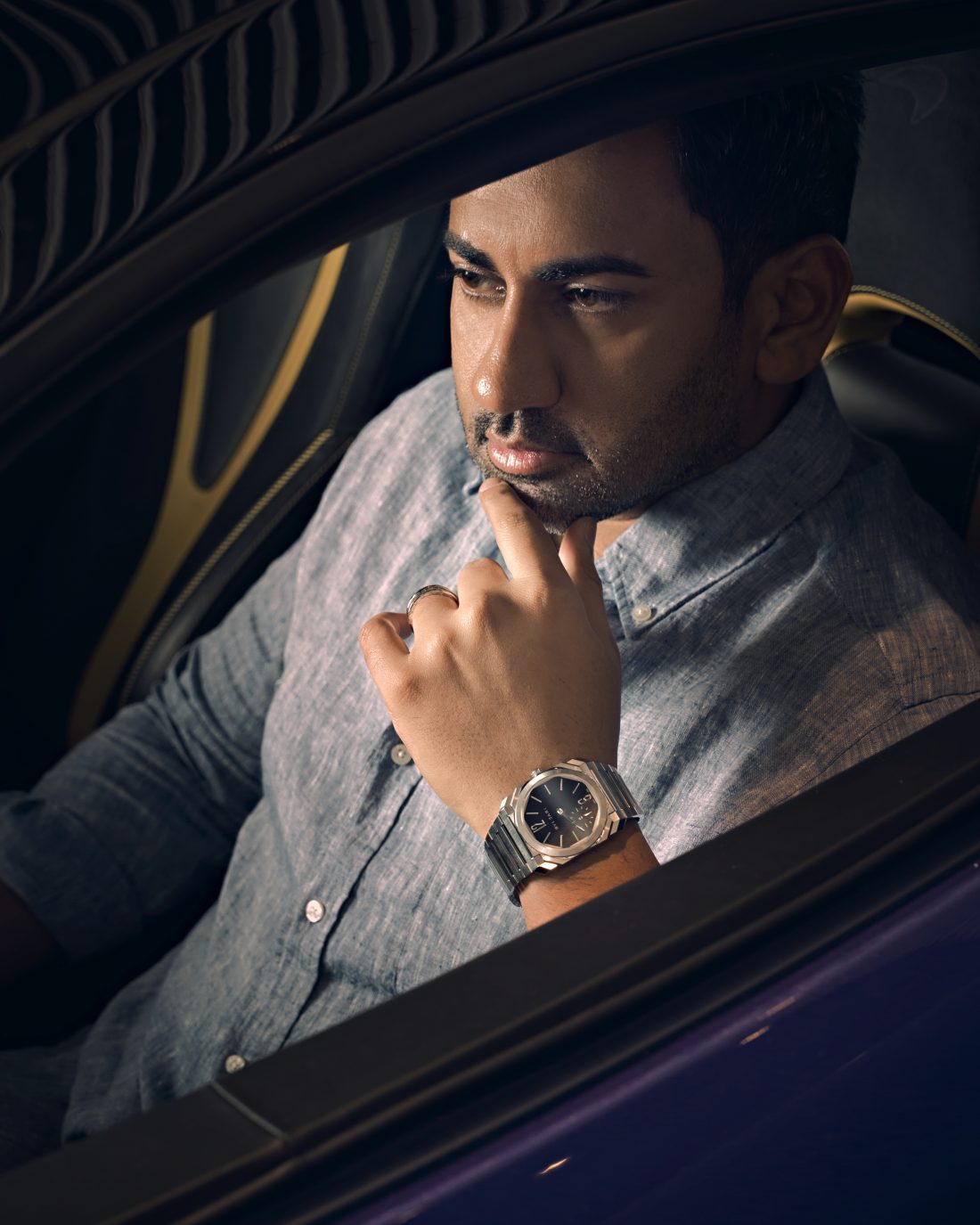 He was on a fast track to the good life – the goal he had envisioned for himself since he started working at the age of 19. Yet, something didn't feel right to him.
"I woke up one day when I was 25 and I said I wanted more out of life," he recalls. "I had everything at the time – houses, jobs and businesses. I thought this can't be it. There must be more to life than this."
That was when he looked to Asia, a decision that eventually brought him home to Kuala Lumpur and the start of another leg of his journey that would prove a lot more fulfilling.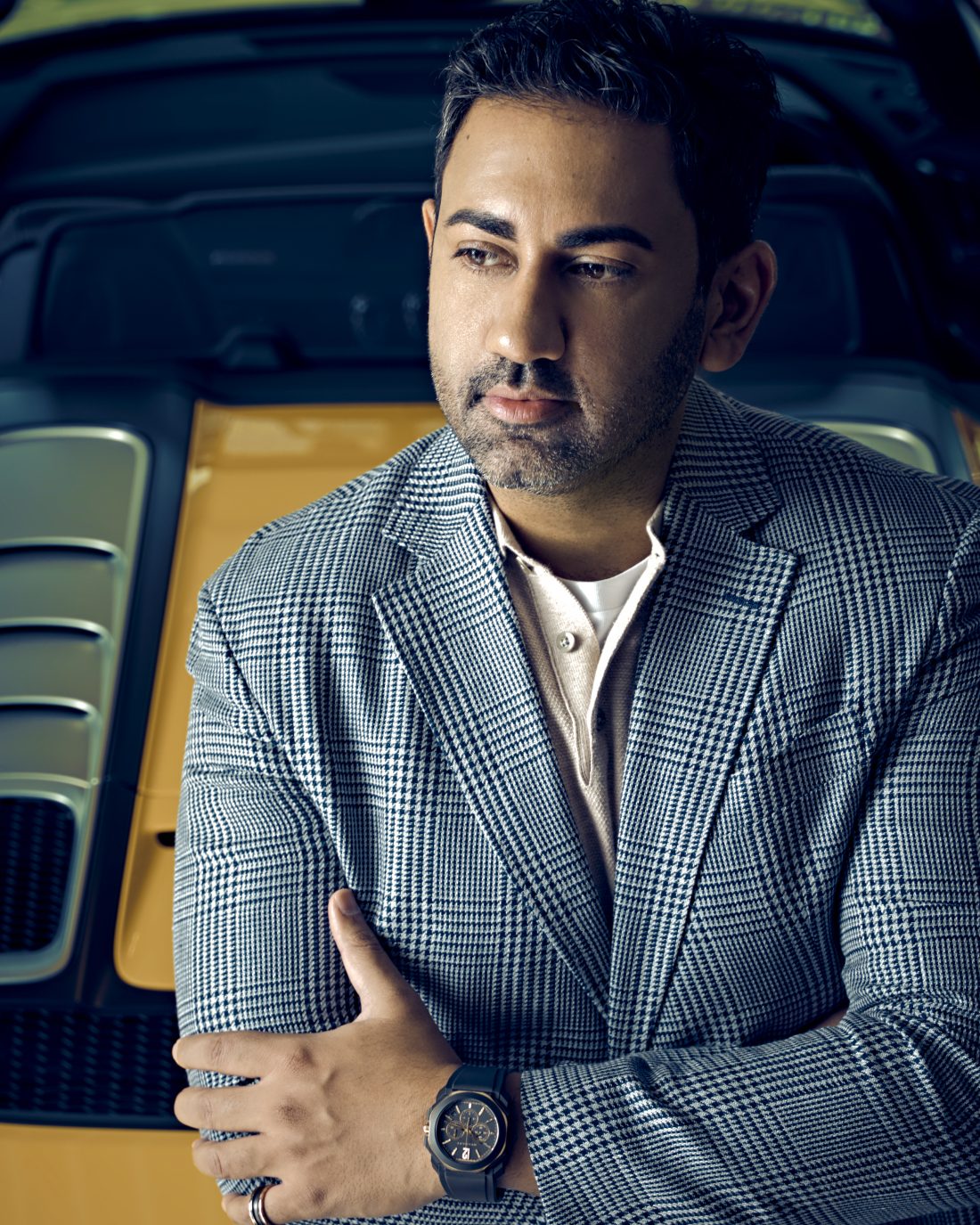 Identifying the drive
At the height of his corporate career, Dato' Sri Devan did quite the opposite of what most would have and took the retirement package from NCR Corporation. After working since he could remember, he decided it was time to do something that means something to him.
"I've always been into hard work. I never took holidays, I never spent money on myself," he opens up. "I focused on just making money. That's what I did from 19-30. Even today, do I go on holidays? No."
Finally realising how short life can be, he decided to switch rails and exercise his business acumen on something that he actually enjoys: cars.
"I was always passionate about cars," he shares. "I love cars, I love racing cars, I was heavily into cars."
"As a kid, all I wanted to do was buy a car. I didn't even think to buy a house. My dad always used to tell me that even when he came to pick me up from school, I'd always be playing with a car, not focusing on my education."
Incidentally, cars were what got him started on his long journey in business, with the purchase of a carwash on loaned money when he was a teenager. Today, he's come full circle with GVE Asia, a luxury car importer, used car retailer and 3S service centre spanning two floors in a sweeping lot in Glenmarie.
He started out with two cars and two staff. "The company started with myself, a driver and a secretary. We started with a Lamborghini and an M5. My idea at the time was to get cars. If I couldn't sell them, I'll keep them."
Today, GVE Asia's portfolio spans 8 companies and over 320 employees. From a garage in Menara Mudajaya in 2014, it moved to its current Glenmarie location circa 2017 and grew from standalone car retailer to encompass TAHB Automotive luxury car importer, Ultra Tune service centre, G'Zox autospa centre and the distributorship for Jeep and Volkswagen. GVE Asia also branched out to a medical company Medi2U that supplies PPE during the height of the pandemic and a restaurant and bar in Publika.
In the next three years, his focus is on the green energy technologies, with an eye on bringing in electric cars. He's already working on Malaysia's first electric bus.
"I've always been passionate about challenges. Even when I was working in the corporate world in IT, it's always been about achieving new milestones," Dato' Sri Devan explains his drive.

Gearing up uphill
GVE Asia grew fast but Dato Sri' Devan stays realistic.
"Cars are not the wisest choice because they tend to depreciate in value," he admits with a chuckle, "but I realise that life Is very short. If you're not doing what you like then there's no point in doing it. The car thing was just something that I really wanted to get into and make some money at the same time. It was never about going into it and making a lot of money. My goal is to acquire more brands and grow the automotive industry in Malaysia."
It's not been easy, juggling so many things at once, especially with the restaurant and bar that were among the worst hit in the face of the pandemic. But he believes it's all a matter of time before he gets it right.
"The difference between someone who makes it or breaks it is never giving up," he opines. "Everything will work if you give it enough time. That's always my reasoning behind businesses. It's about how much you want to put into it. You give up today, it's a failed business. But if you keep evolving, growing with the times and staying a step ahead, you'll find your break."
Growing alongside his businesses is a charitable side. At the start of 2021, he came across the news of an eighteen-month-old girl who was stabbed by her father with a serrated knife. Though doctors managed to save her, the severity of her condition meant she would need life-long medical aid, rendering her unadoptable.
"I went to see her at the hospital and I realised that there is more to life than self enrichment," Dato' Sri Devan shares. "All I've been focusing is working and growing. Obviously, I did it all for my wife and kids to provide for them, but I looked around and I realised that there are other people suffering. When you do good, good comes back in many other ways."
Immediately he got to work on a few government-aided projects and NGOs to help children like the eighteen-month-old and other abused and battered women.
"I now I want to focus my time on helping children and mothers from abused families, those who can't afford to put meals on their tables for their kids, children with nowhere to go. I built a home for these kids to have a normal life. They'll have medical care, a playground, a school, a bedroom. They'll have some resemblance of a home and family. I know there are a bunch of orphanages out there, but these are specific to kids who can't be adopted," he elaborates.
"I want to give them some kind of a decent life because they've really been through the worst."

Cruising his own way
Of the rows of cars lined up in the GVE Asia showroom, one particular model is Dato' Sri Devan's personal car. It's a purple McLaren that sits front and centre, right in front of the receptionist's table. Next to a canary yellow Audi and flaming red Mercedes-Benz, it's almost overshadowed, but it stands its own in a quiet manner that doesn't scream for attention.
"McLaren is a more refined, toned down and quieter kind of car," Dato' Sri Devan tells of his steed of choice. "I find it more a gentleman's car. It's not so much a young man's noise-making look-at-me I've-got-money kind of car."
It's very much a projection of Dato Sri Devan's own quiet demeanour. He goes after what he wants without the need for fanfare; he paves his way without shouting about his plans. He just does what needs to be done.
"If you're going to pick a car, pick it for who you are and your lifestyle," he reasons. "Think about how it represents you."
Dato' Sri Devan owns a few other cars that get him from his day to day, ranging from a Rolls-Royce to an Alphard and a Jeep, but it is this McLaren that speaks to him the most.
"Sure, I like the nice brands, but you have to do it for the right reasons," he tells. "Do it because you enjoy the car. Do it because you love the way it looks, because of how it feels under your hands, how it sounds when you drive it. That's the drive behind my love for cars."
Like with his businesses, his career, his life decisions and, of course, his choice of car, Dato' Sri Devan has his purpose, he knows what he needs to get there and he's more than ready to take the wheel and steer his plans into action.
Photography: Edmund Lee from One3Four Studio 
Art direction: Anson Siau 
Styling: Anson Siau 
Hair and grooming: Jacquelyn Tan