Here's a look at all the fragrances in the Daisy Marc Jacobs collection and what makes each one unique in character yet uniform in appeal.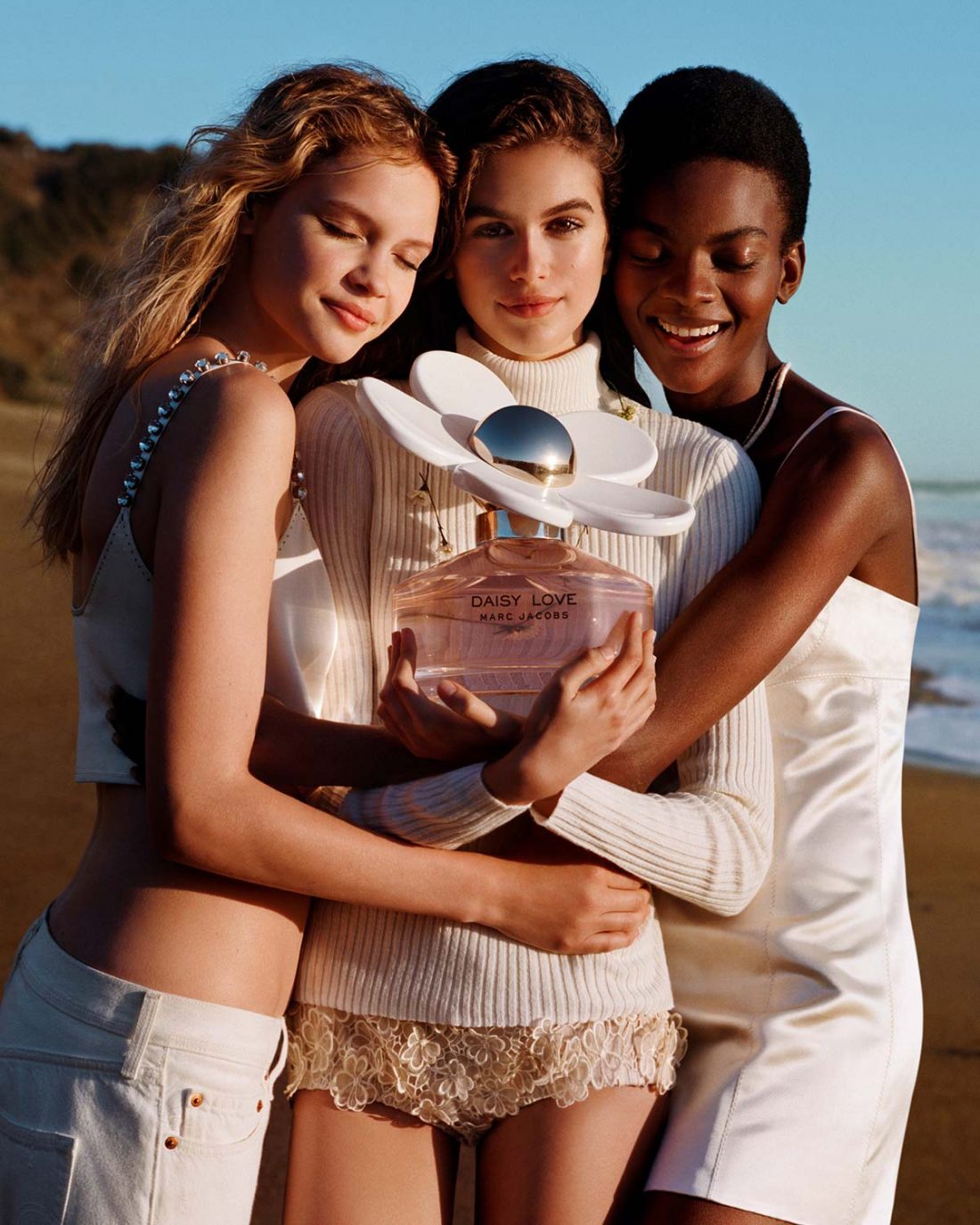 Every iconic fragrance house has a signature line defining its identity. J'Adore (though Miss Dior is an arguably close second), Chanel No. 5, and myBurberry are a few examples that have won the world over.
For Marc Jacobs Fragrances, that flagbearer is none other than the Daisy Marc Jacobs.
Conceived in 2007, the first Daisy Eau de Toilette captivated fragrance collectors with its alluring packaging and youthful scent. Over the next decade, the brand continued to expand the Daisy range with different compositions and packaging – each identifiable by its daisy-adorned cap or bottle.
This Spring, it welcomes "a new chapter of sisterhood" with the the Daisy Love Marc Jacobs, shifting the Daisy universe from lush fields to a sun-drenched beach.
Together with the launch of this new fragrance comes an advertising campaign fronted by model muse Kaia Gerber, portrayed alongside Faith Lynch and Aube Jolicoeur in true representation of sisterhood.
Before we dive into further details, here's a look at all the fragrances in the Daisy Marc Jacobs collection and what makes each one unique in character yet uniform in appeal.
2007: Daisy Marc Jacobs Eau de Toilette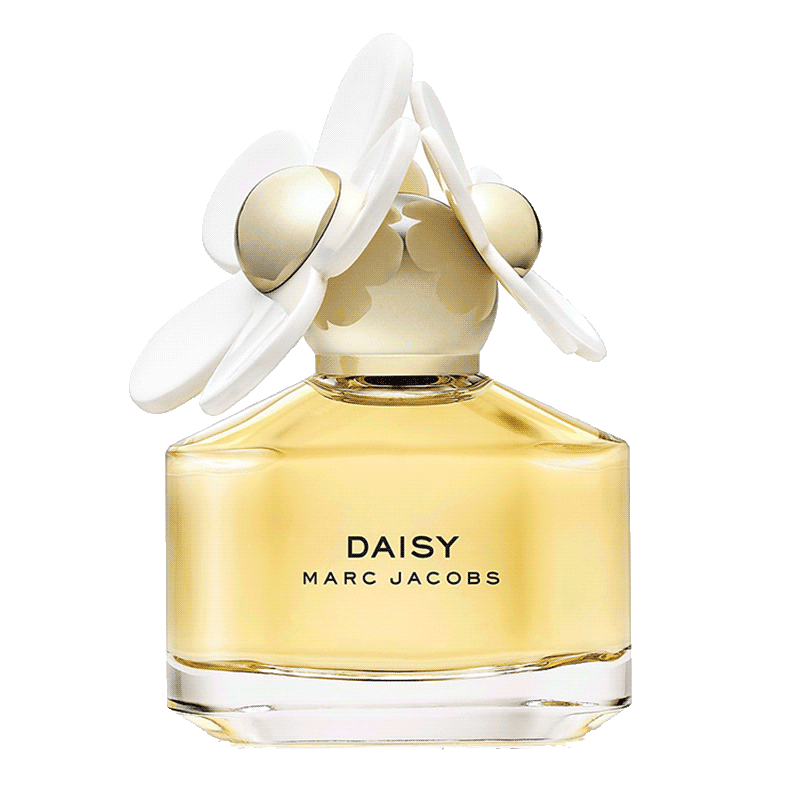 The original Daisy EDT is fresh and high-spirited, with the top notes of wild strawberry, violet petals and pink grapefruit. At its heart is a bouquet of florals, including gardenia, violet and jasmine; while its base develops into the warm sensuality of musk, vanilla, and white woods. Part of its charm can be attributed to its clear glass bottle topped with playful daisy embellishments around the gold, round cap.
2011: Daisy Marc Jacobs Eau So Fresh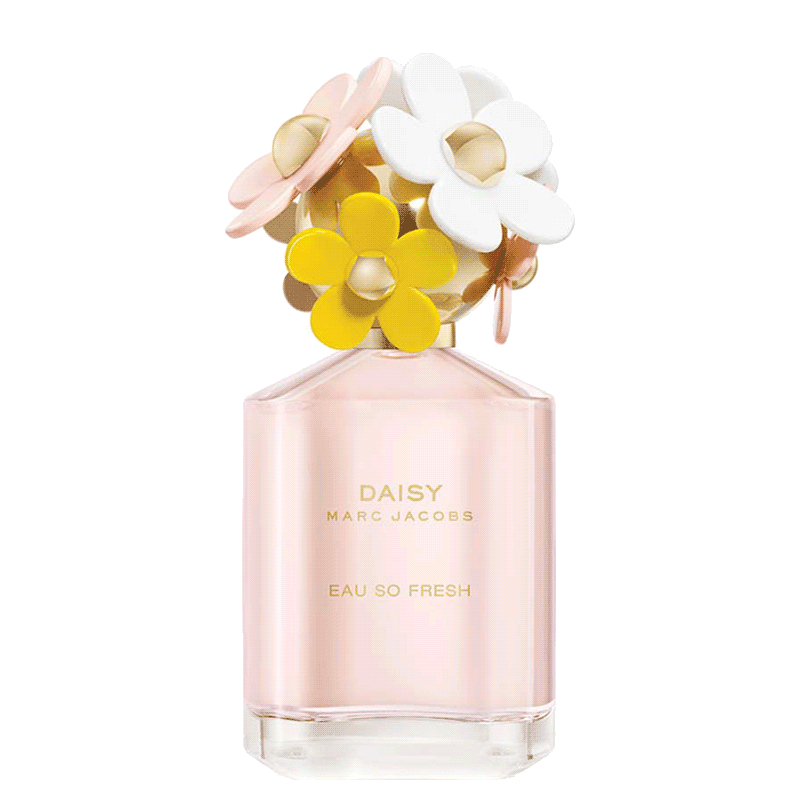 A fruitier and bubblier twist on its predecessor, the Daisy Eau So Fresh further emphasises the radiant energy that made the classic a hit. Its top notes of raspberry, grapefruit, and pear add playful element to its floral heart notes of wild rose, violet, and apple blossom, and elegant base notes of plum, cedarwood and musk. The bottle reflects its frisky character with an exaggerated gold cap decorated with six daisies, compared to only two before. It also features a taller and slimmer bottle in a delicate pink shade.
2014: Daisy Dream Marc Jacobs Eau de Toilette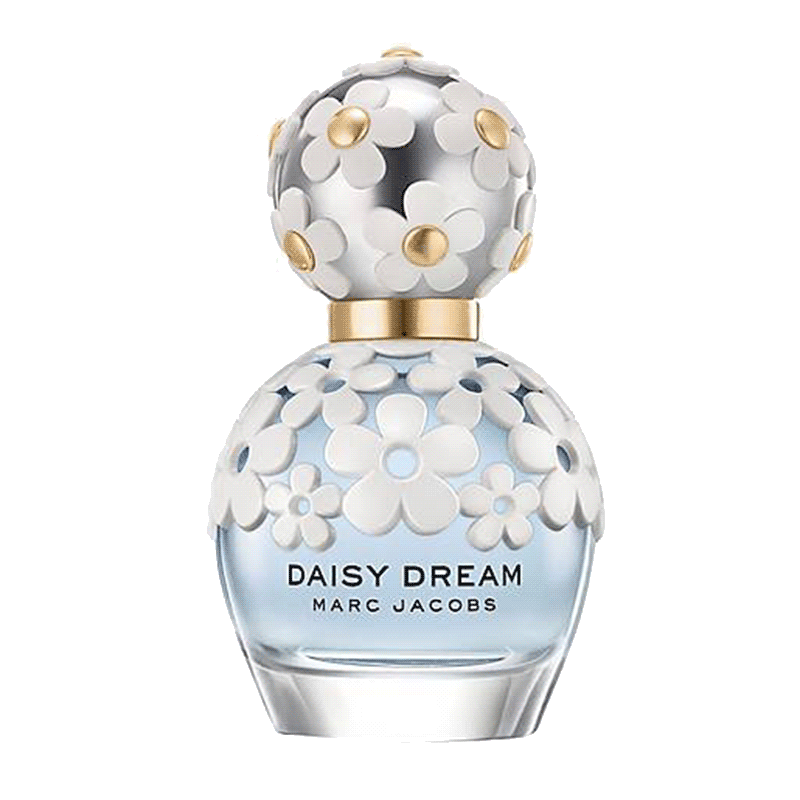 The Daisy Dream, on the other hand, has a light, airy and almost ethereal character – one can say it's quite aptly named. Opening with the fresh scent of succulent wild black berries, grapefruit and pear, each note is wrapped with velvety jasmine, wisteria and lychee. It then settles into a romantic mix of white woods, musk, coconut water, leaving a lasting sensual trail. To mirror its elegant nature, the baby blue glass bottle is embellished with dainty white daisies forming a lace pattern around its upper body. A silver cap decorated with small white daisies replaces the usual gold, cementing its dreamy persona.
2017: Daisy Marc Jacobs Twinkle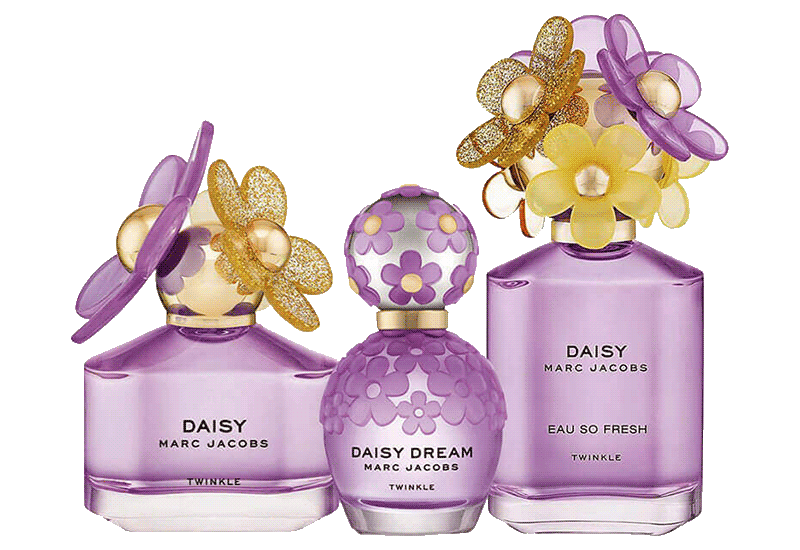 Last year, the brand introduced a limited-edition trio inspired by the three fragrances above. The mini collection of Daisy Twinkle fragrances all feature a bubbly, sparkling personality as if to evoke a shimmering oasis. Daisy Twinkle is a sparkling reinterpretation of the original with the notes of wild berries, violet flower, white woods. Daisy Twinkle Eau So Fresh radiates the effervescent blend of its predecessor with violet flower and wild rose blossoms at the heart, and crème de cassis rounding the base. Finally, Daisy Dream Twinkle draws on the whimsical character of its forerunner with the opening notes of black cherry and fresh white florals, and base notes of whipped berry mousse leaving a delicious scent on the skin. Each bottle takes after its antecedent, differentiated only by their vibrant purple shade.
2018: Daisy Love Marc Jacobs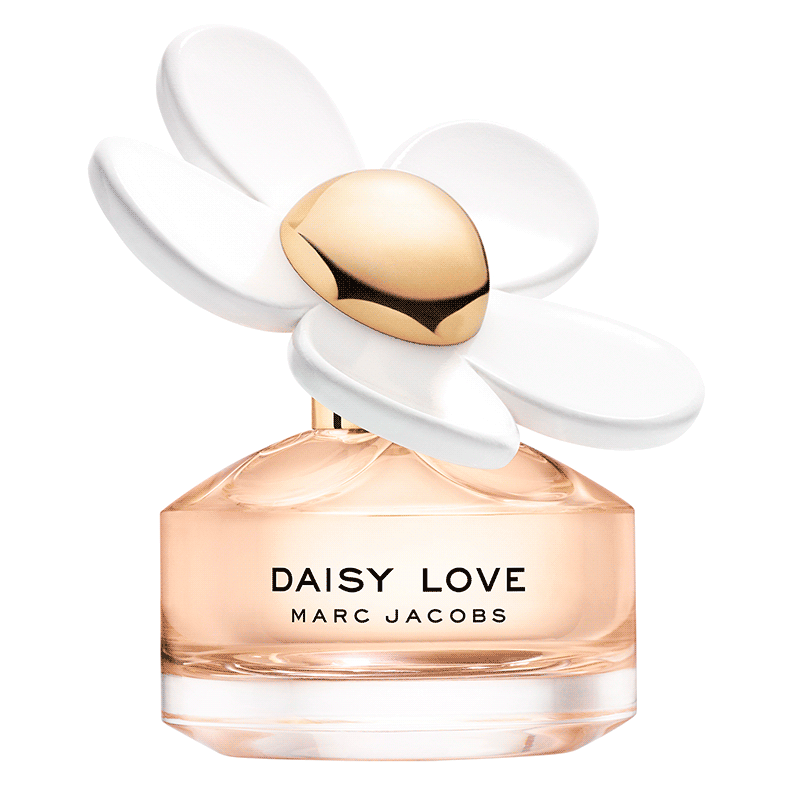 Now, the latest sister to join the family offers an addictive, sophisticated scent while retaining the Daisy-defining radiant gourmand nature. Bursting with a pop of crystallised cloudberries, the Daisy Love exudes a multi-faceted sweetness at first whiff. Its heart notes of daisy petals wrap around the warmth of cashmere musks and driftwoods to offer a memorable, feminine drydown.
The new flacon features an exquisite design of raised petals at the top, creating an illusion of the sun casting a shadow against the single, oversized daisy on the golden cap. Completing the visually stunning bottle is a pearlized peachy hue emanating a feminine and carefree touch.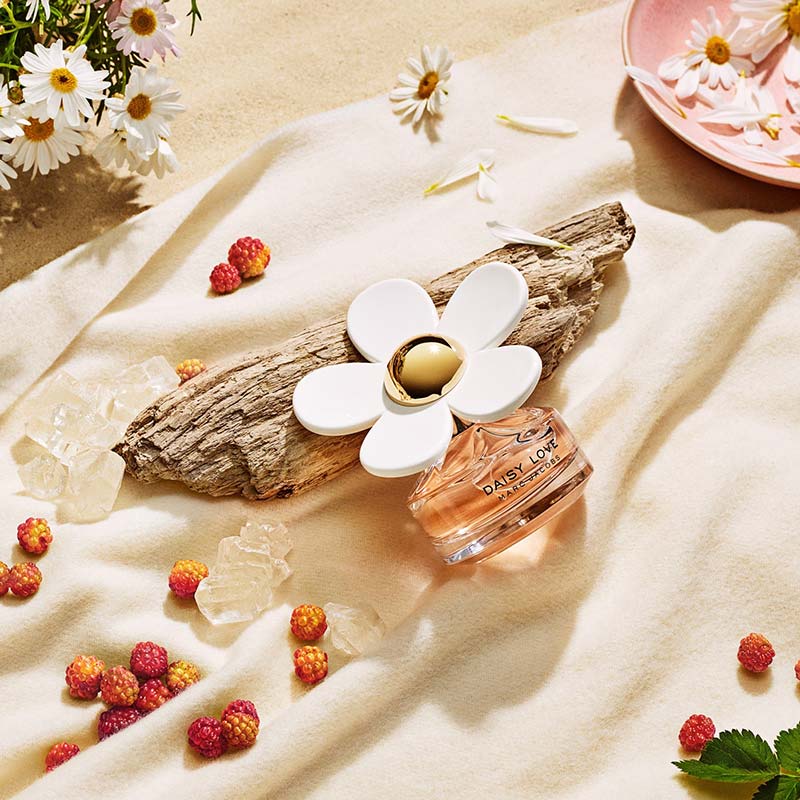 The Daisy Love Marc Jacobs EDT comes in three sizes: 100ml/3.4oz, priced at RM357.50; 50ml/1.7oz, priced at RM282.00; and 30ml/1.0oz, priced at RM178.30 (limited to Sephora stores).
The 100ml and 30ml bottles are available at all leading departmental stores in Malaysia.
Images: Courtesy of Marc Jacobs