Concentrated, juicy notes come through on a base of fine minerality, best enjoyed with barely-seasoned seafood and fresh vegetables.
Quite a bit has changed since Jim White last hosted a luncheon in Kuala Lumpur. For one, he went from Viticulturist to Technical Director at Cloudy Bay this past May – while facing one of the trickiest years at the vineyard.
"In 2018, we have made a wine that tells the story of our vineyards, our culture and the quality of our fruit. There are challenges in any year, but we have learned over many years that focus in the vineyard is key to a delicious wine," he says.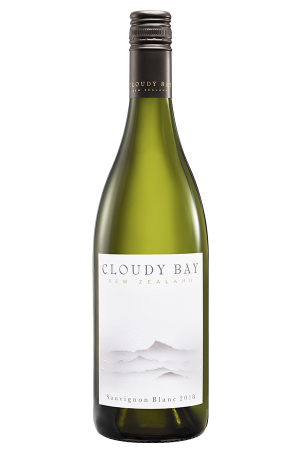 Though Mother Nature may have forced impromptu action, the result speaks for itself. Cloudy Bay Sauvignon Blanc 2018 is, quite simply, an immensely drinkable wine.
What memories are made of
Every liquour has its time and place, and the Cloudy Bay 2018 Sauvignon Blanc emanates a light vibrancy recalling summer days, pure lakes and cool, clear mountains.
For White, its thirst-quenching lime acidity takes him back to his first 1992 Mitchelton Cabernet Sauvignon in Agricultural College. His parents were long-time lovers of Cloudy Bay, which meant the respected New Zealand winery was a part of his life at least 15 years before he started making wine there.
Another point of pride – aside from home-ground Marlborough – is Te Wahi, a Central Otago vineyard with a recently-repurposed shed. "We wanted them to taste the wines and leave having the vision of this majestic environment," White tells, explaining how an entire wall was replaced with a simple glass partition from which this scenic vineyard can be taken in.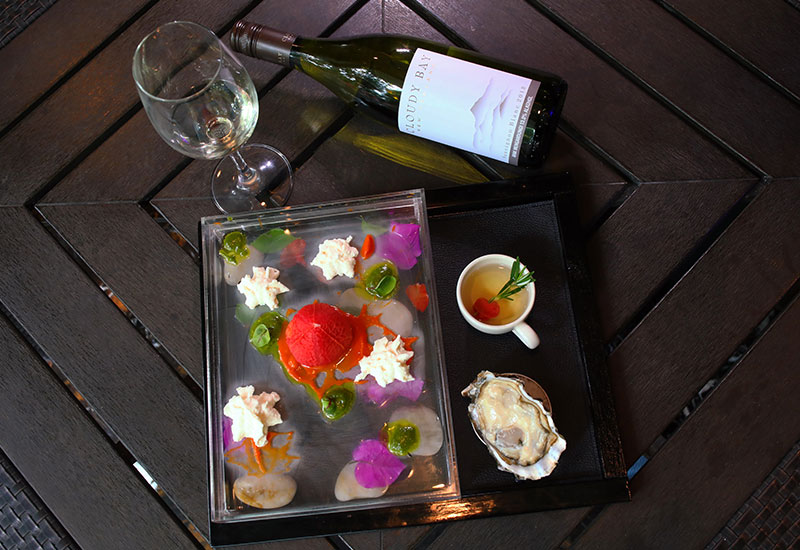 Cloudy Bay Sauvignon Blanc 2018
Cloudy Bay Sauvignon Blanc 2018
This crisp wine is simply brilliant with fresh Cadoret oyster (we take the general consensus of oyster lovers on this). It is served alongside a single, juicy confit tomato, lifted with a lemon-herb infusion and a side of tomato tea.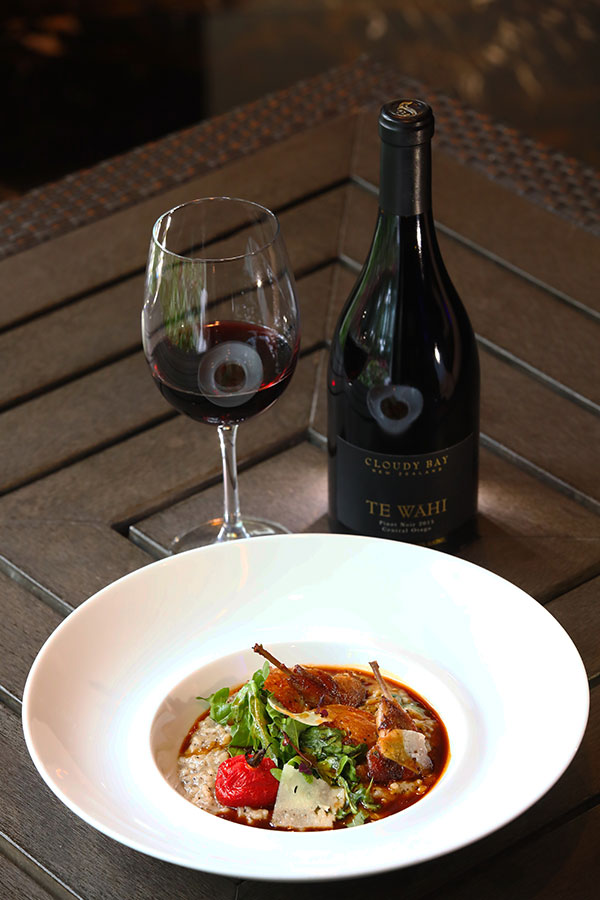 Cloudy Bay Te Wahi 2015
Cloudy Bay Te Wahi 2015
Here is a full-bodied red that pairs well with a rich dish like this roasted quail with arborio rice and black truffle.
(swipe left)
Taste test
For a wine bottled only a couple of months before we tasted it, the Cloudy Bay Sauvignon Blanc 2018 was refreshingly robust in both aroma and flavour.
"It was a tricky season," White admits, "but the wine really shows the characteristics of that warm season we had through lovely, lifted fruits." Guava and peach come to mind, presenting a crisp freshness right off the bat.
Compared to the Cloudy Bay Sauvignon Blanc 2017, the 2018 shines best with minimally-seasoned, fresh foods. Seafood and vegetables, for instance, underplay a salty-sweetness that bodes well with this wine. Concentrated, juicy notes come through on a base of fine minerality.
One would be so opportune to age this release, as you can tell its generosity has only begun to stretch its potential.
Explore more Cloudy Bay wines on the official website.
Images: MHD Malaysia