Bringing a taste of his avant-garde farm-to-table style, Chef Ryan highlighted the versatility of Hennessy X.O and V.S.O.P with this colourful menu.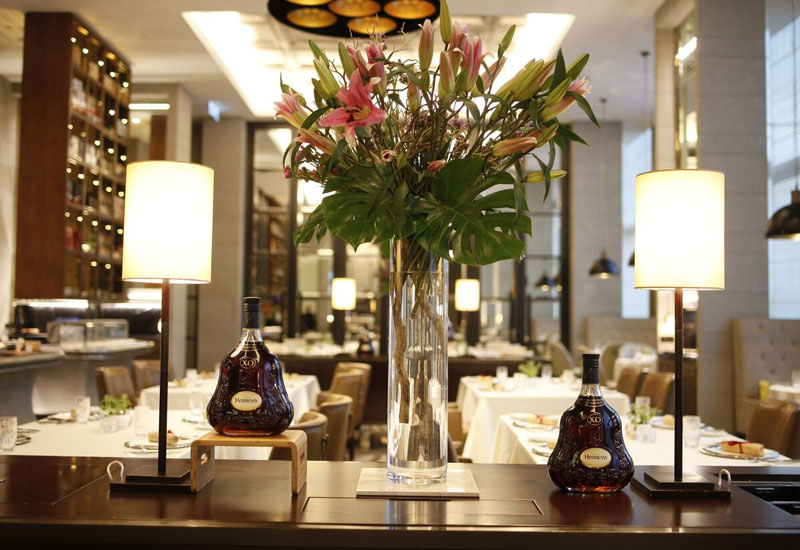 From October 26 to 29, Chef Ryan Clift (from Singapore's Tippling Club) took over St. Regis KL's The Brasserie with six-course dinner and four-course lunch, paired with renditions of Hennessy X.O and V.S.O.P cognac.
Bringing a taste of his avant-garde farm-to-table trademark, the celebrated chef gave quality ingredients his special touch to highlight various dimensions of Hennessy. Here's how he kept things fresh – in more ways than one.
Snacks
with Hennessy V.S.O.P Highball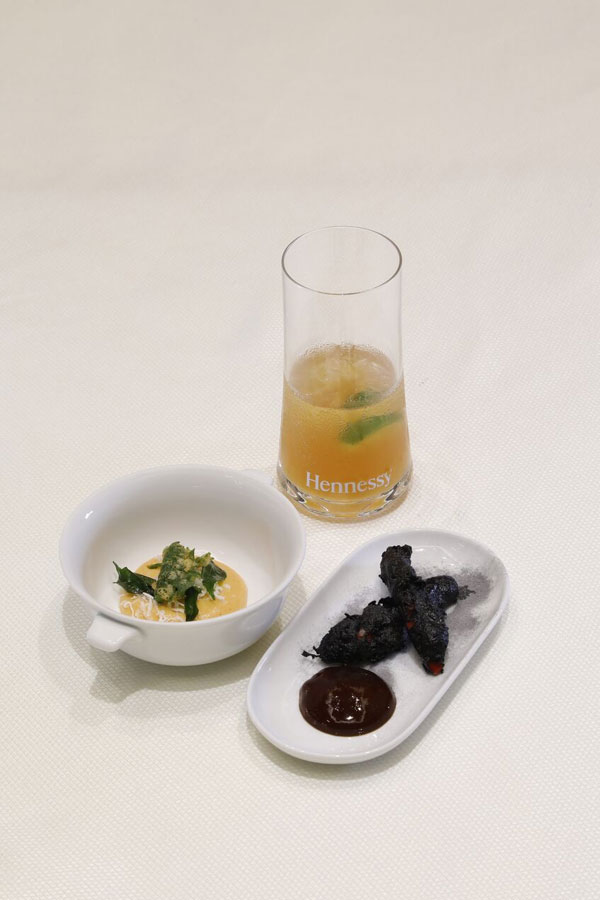 Like most of this menu, one glance at this two-part dish revealed little about its identity or flavour. It's this sort of intruigue that kept us fixated throughout Chef Ryan's pairing dinner. We had a creamy tomyam coconut mousse with crispy, deep-fried capsicum, which together represented a host of Western spiciness: while the tomyam mousse had a red-curry kick, the capsicum carried a salty heat courtesy of deep burgundy, umami soy-wasabi sauce and dust.
Playing balancing act was the sweetly tropical Highball cocktail, made to tease the taste buds just enough for the meal to come.
Petuna ocean trout
with Hennessy V.S.O.P Radicle Cocktail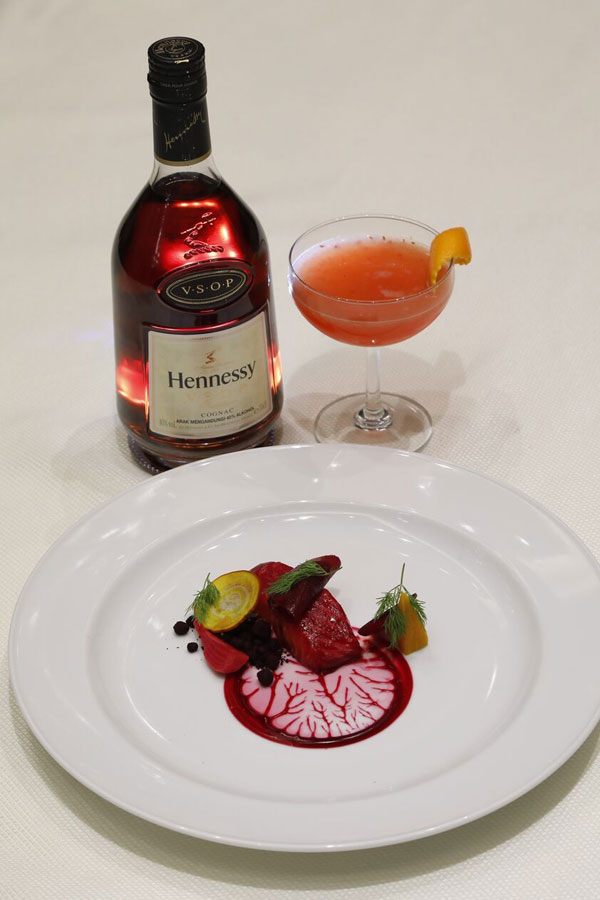 Drawing interest since its open-plating prep, this appetiser featured perfectly-cured trout on a beetroot 'coral', with freeze-dried milky beetroot bits for an added crunch. The light, soft fish was juxtaposed in texture by smoked ox tongue, and in flavour by horseradish cream, evened out nicely with the zesty, reddish cocktail that packed a a greater punch than its predecessor.
Roasted leek and potato comsommé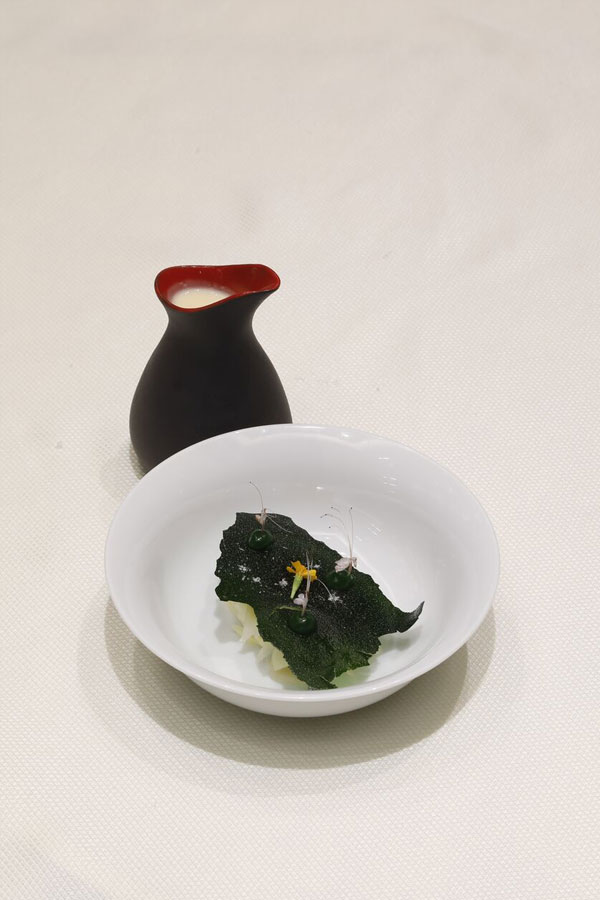 Decadent garlic sauce was poured into a bowl of scallop and roasted leek, topped with parsley root and chlorophyll that turned the French soup a delightful green. We thoroughly enjoyed the warm goodness of this sauce, interspersed with succulent cuts of delicious scallop. Chef Ryan is a master at keeping things interesting, whether with pops of flavour and colour or grand concepts for delicate servings.
Wild turbot
with Hennessy X.O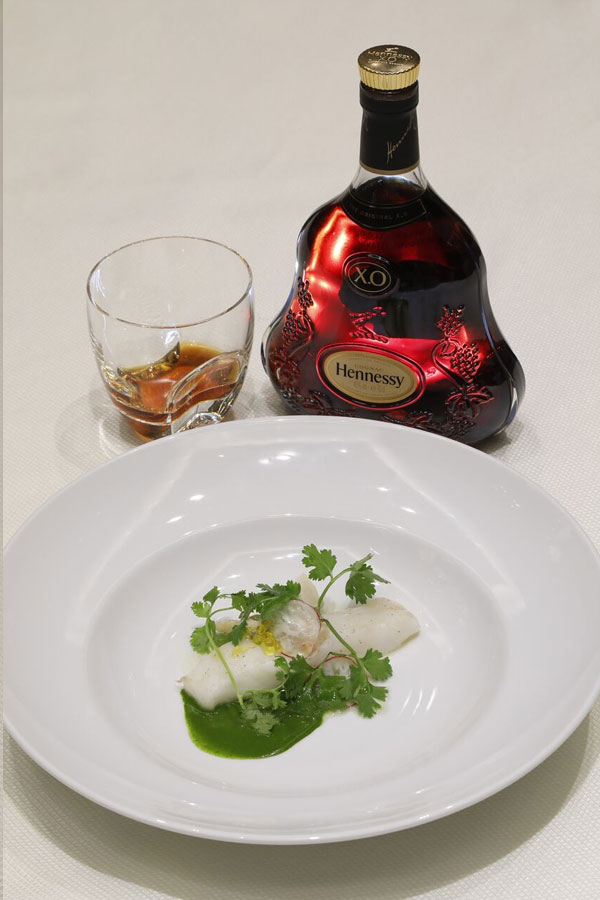 A seafood medley of faux squid risotto, lobster and turnip arrived sitting on watercress emulsion. These flavours brought X,O's dry, chocolaty-fruity notes to the fore, with all elements evidently tied together by the delicate European turbot.
A4 Toriyama Wagyu
with Hennessy X.O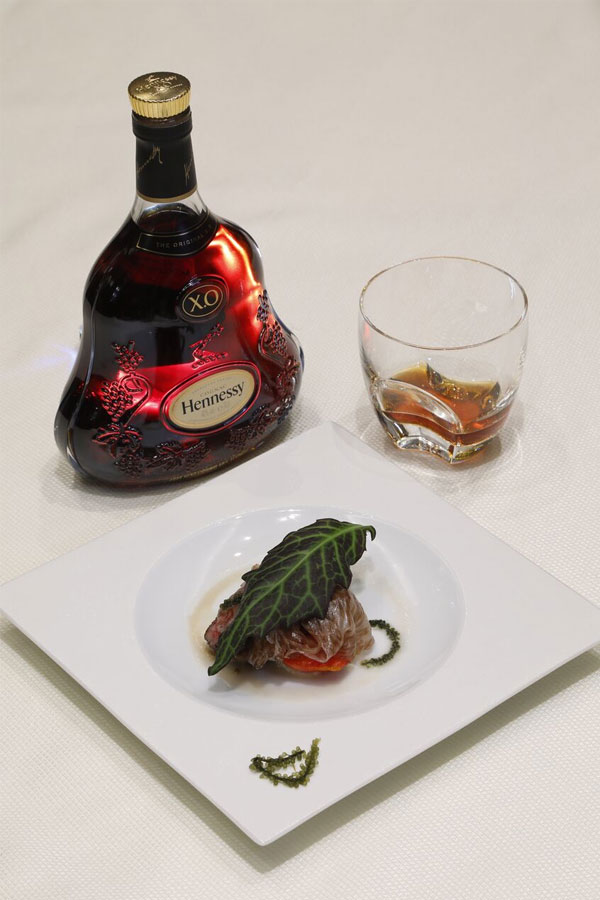 Our standout dish bagged top points for flavour and presentation, representing Chef Ryan's mastery of curating multidimensional Asian plates. Tender Wagyu highlighted the robust roundness of the peppery X.O, carefully handled to enhance flavour and appreciation of the fatty steak cuts. The meat's hint of hearty earthiness was balanced by thin, salty horseradish burrata, sweet Japanese fruit tomato and artichoke.
Sweet treats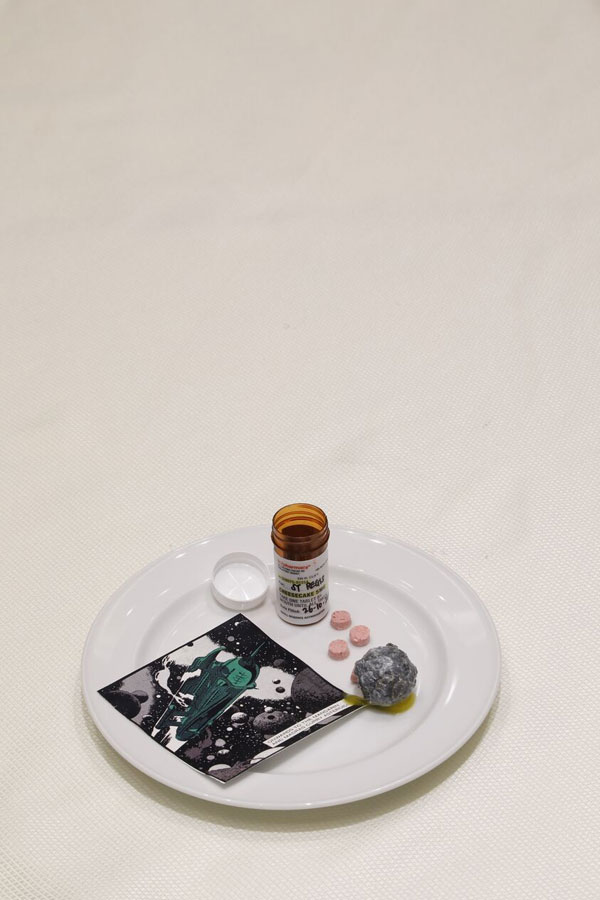 Just as we started to wonder if we'd see that knack for playful invention Chef Ryan artfully displays at Tipling Club, a curious, an almost metallic waft permeated through the room. We learned that this was the scent of outer space as interpreted in earthly terms: mandarin and madras curry, which was also the flavour of the accompanying asteroid sorbet. With our prescription of condensed cheesecake pills, this quirky plate hit the spot with a touch of molecular magic.
Texture of Coconut
with Hennessy V.S.O.P Coco Loco Cocktail
The final multitextured treat saw coconut delicacies prepared five ways, even incorporating the Malaysian favourite: sago. Coco Loco cocktail delivered its promise with a creamy concoction that would perhaps be better enjoyed separate from the coconut-heavy dessert, but we enjoyed the creativity in presenting a well-loved tropical ingredient nevertheless.
Explore more of Chef Ryan's creations at renowned Tippling Club and latest Grow Bali restaurants.
Images courtesy of Hennesy.