There is a famous quote by Jerry Seinfeld on how all comedy starts with anger. And if there is any other comedian who draws his material from a source of vexation, it's Ronny Chieng. Take that one bit where he talks about how the internet is dumbing down society. "Like who knew all of human knowledge could make people dumber," he quips during the opening bit of his 2019 Netflix Special, Asian Comedian Destroys America!
Then there are the delightful rants on The Daily Show where he scrutinises topics as varied as anti-Asian hate, climate change and the reinvention of toilets. Chieng is well adept at tackling subject matters that highlight the absurdities of the times we live in. 
Equal parts a brilliant comedian and performer, Chieng has also made a respectable career in Hollywood, with parts in Crazy Rich Asians and Marvel's Shang-Chi and The Legend of The Ten Rings. You could argue, he has probably earned Hollywood diva status by now, but what is refreshing about Chieng is that he's incredibly personable and is an erudite speaker. You get a sense he doesn't really like talking about himself much.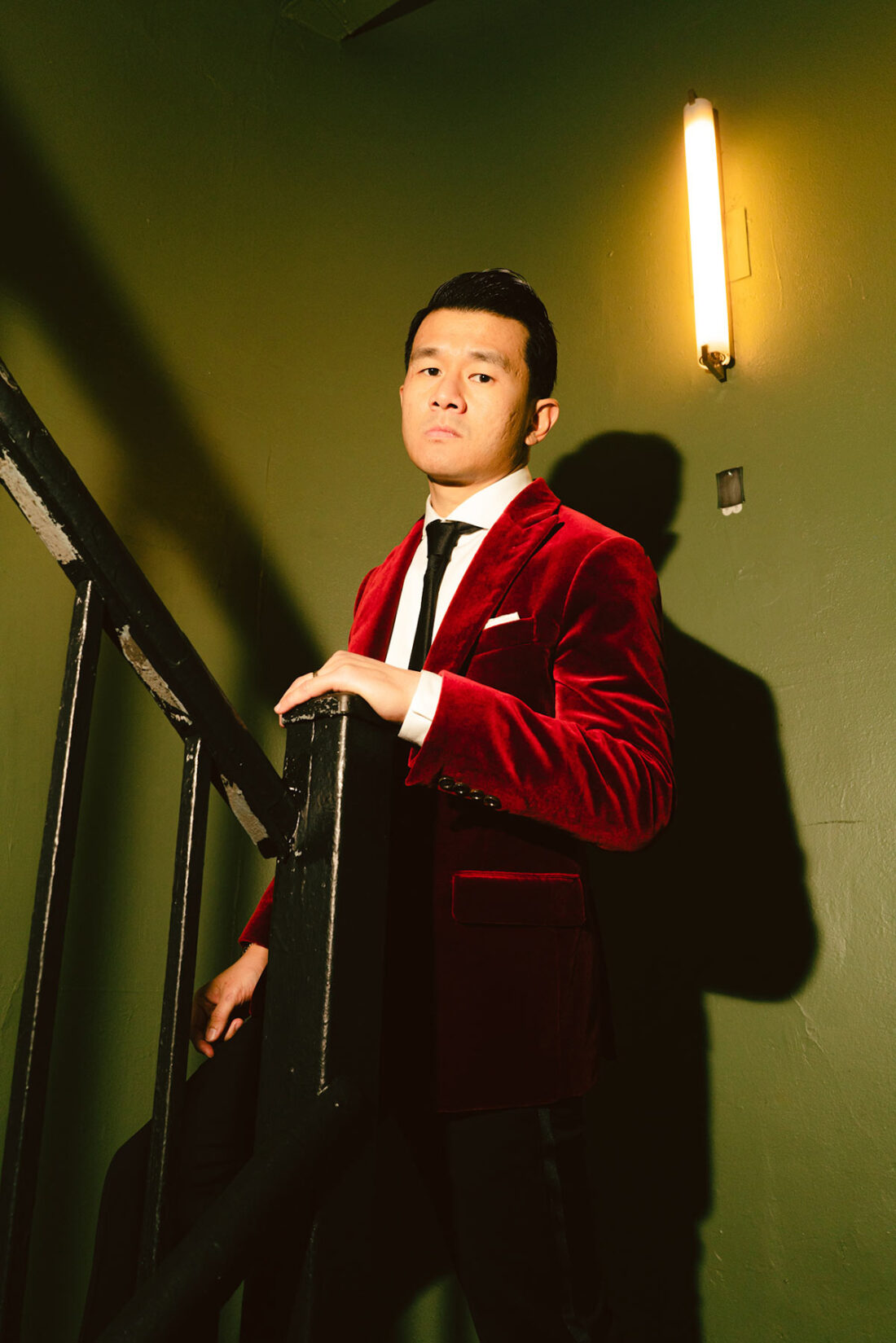 There is a 12-hour time difference during our Zoom call. It was morning in Kuala Lumpur and evening in New York. On the other end of the Zoom line, Chieng speaks with FirstClasse between filming on set. When we did the interview, M3GAN had just been released in cinemas, a script that he says felt "fully cooked" when he read it for the first time. Perhaps, the well-written storyline was part of the reason why the sci-fi thriller became a huge box office hit internationally with talks of a possible sequel underway. 
Chieng has been up to quite a lot ever since. He recently hosted the pre-show of Chris Rock's latest Netflix Special, Selective Outrage, played a prankster Kublai Khan in Hulu's History of the World, Part II and is currently working on the drama series Interior Chinatown with Taika Waititi alongside Chloe Bennet and fellow comedian Jimmy O. Yang.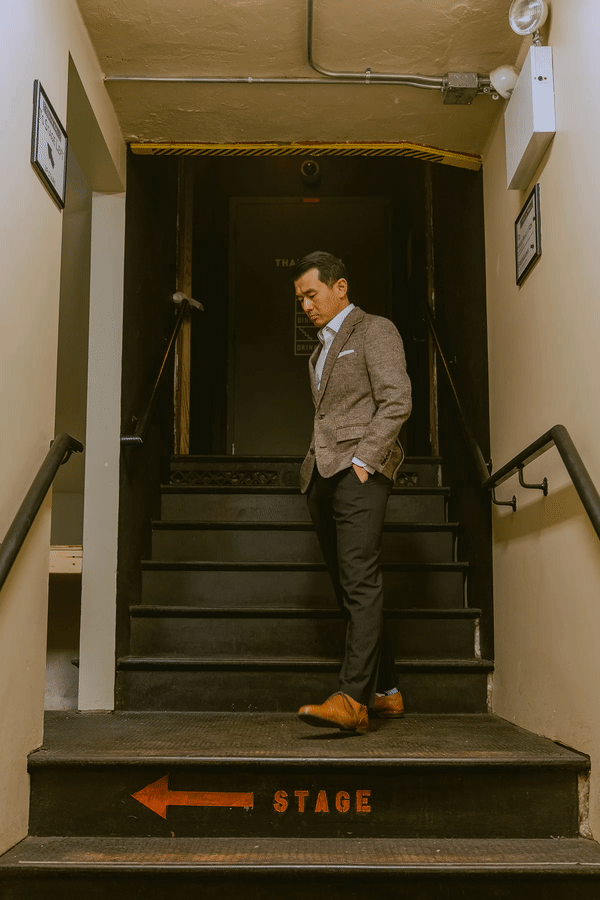 But aside from acting, we're here to talk about the thing that Chieng built his reputation on – stand-up comedy. Born in Johor Bahru, the Malaysian grew up between New Hampshire and Singapore. Like most kids of his era, he grew up watching Seinfeld. It was probably around this time he had an inkling of a possible career in comedy.  
The reasonable thing to do at the time, however, was to move to Australia to study law and finance. "I couldn't get hired, so I started doing stand-up," recalls Chieng.  "I think it was something I felt like I could do and I just wanted to confirm that decision." 
"I think stand-up comedy is pretty fair in the sense that it is a meritocracy. It doesn't matter who your family are or even who you are."
I ask if he remembers any of his earlier materials and I was met with a long pause. "Oh man, I can't remember," he says. "That's really difficult to answer. It's like asking if you remember what you were writing about at first?" He has a point. He did, however, asked me to search Raw Comedy Australia on Google for a clip of one of those early-day gigs. It seems that poking fun at the Western world's strangest contradictions has always been a signature Ronny move. 
For a Malaysian navigating the Australian comedy scene at the time, Chieng doesn't really buy into the idea of 'being at the right place at the right time' in order to succeed at stand-up. "The thing about stand-up comedy is a lot of it is in its own control," he says. "Because you're the one writing it and you're the one performing it. So, if you go out and find stage time, that's within your control." 
He clarifies: "But in terms of getting better at comedy, I don't think there's luck to it. It's hard work and luck comes with it. What you're referring to, being in the right place at the right time, is getting opportunities, which is a separate thing to getting good at stand-up comedy."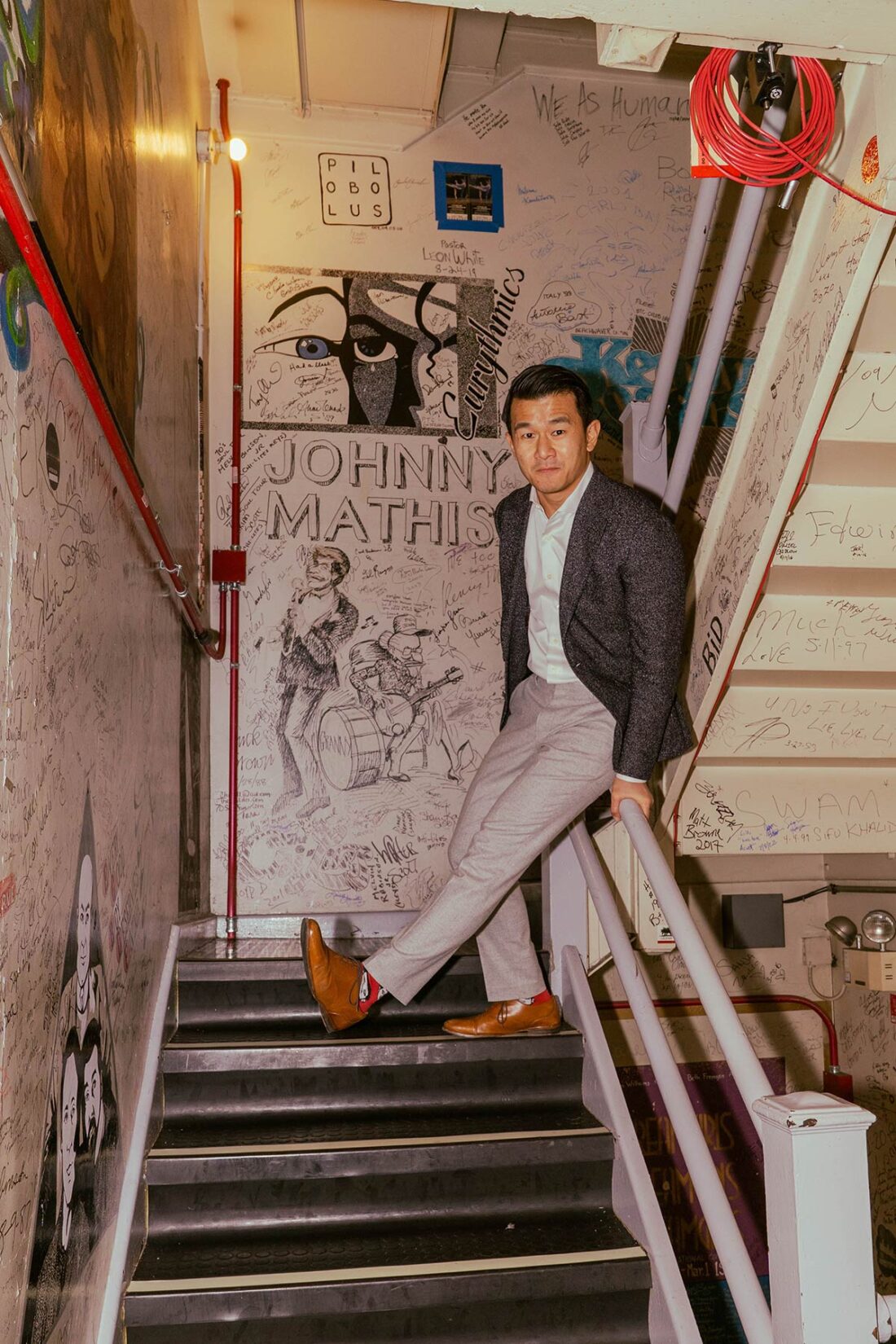 I ask if he received support from other comics when he first started out. For someone who had no prior experience in the field, let alone someone who was not a local, what was it like getting stage time? "I think stand-up comedy is pretty fair in the sense that it is a meritocracy. It doesn't matter who your family are or even who you are. Like no one really cares when you start out. It's just how good your material is." 
"But to answer your question, I don't feel like anyone was against me, I don't think anyone cared enough to be against me," he says. "I went through the system and I didn't feel entitled to stage time. So, you have to find out where the good comedy clubs are and how you can get booked. You know, get through whatever it takes."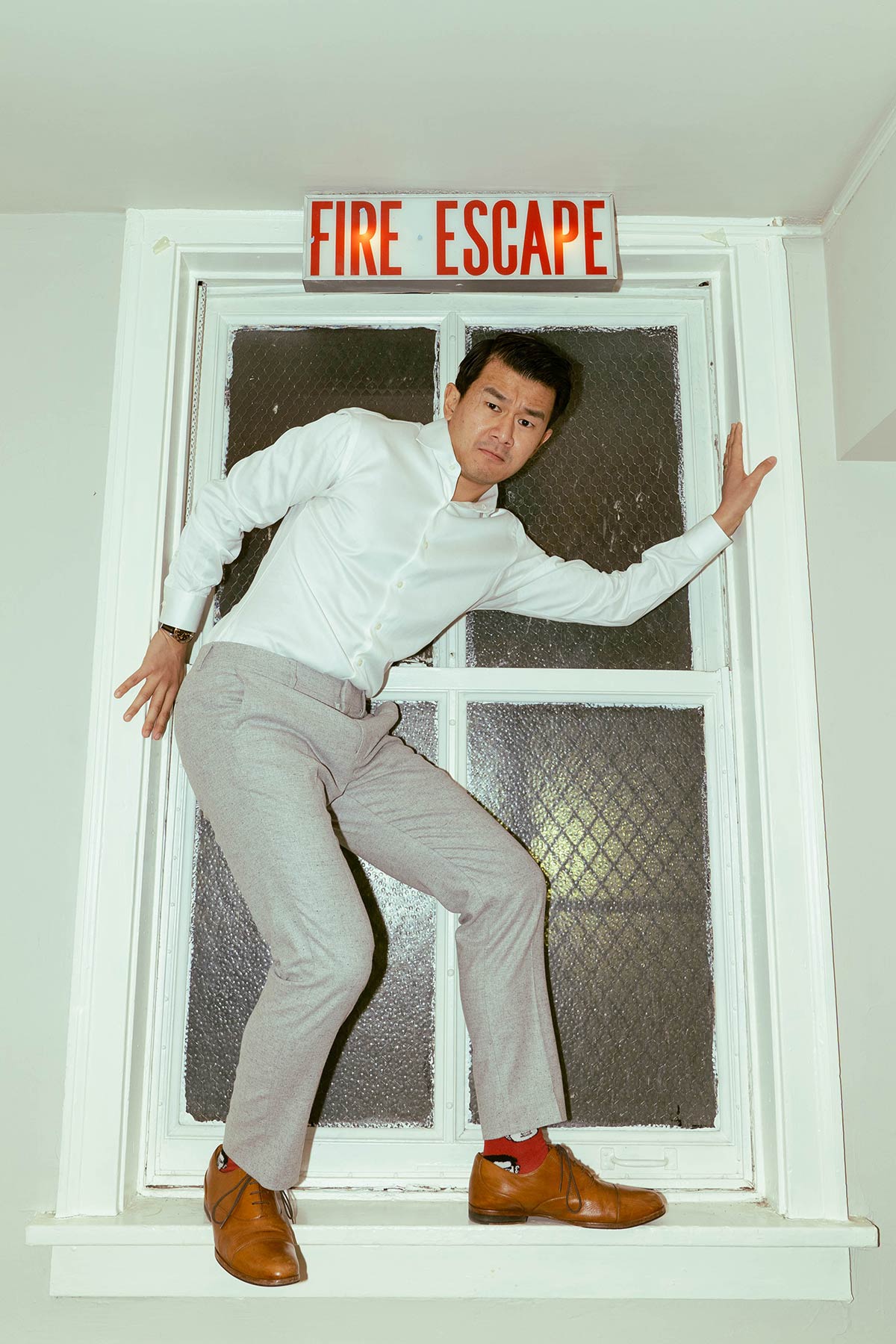 It's probably easier for young comics to get spotted these days just by posting a clip on Instagram or TikTok but Chieng is not one to chase likes online. "I mean for me personally, it's not really my thing," he says. "I know people who have become very successful in doing it. I think social media kind of rewards quantity over quality sometimes. For me, I prefer to release stuff on my own terms. I don't really like having to play to this algorithm or even pandering to followers, that's kind of where I come from." 
"I don't feel like anyone was against me, I don't think anyone cared enough to be against me."
Of course, I have to bring up Michelle Yeoh in the conversation. When we chatted, Yeoh had just been nominated for the Best Actress Oscar for the cultural touchstone that is Everything Everywhere All at Once. I asked Chieng, a fellow Malaysian making it in Hollywood, what went through his mind when he heard the news. "Joy, unbridled joy. It's the best," he says. "Well I mean, not to brag but I kind of know her personally, and I'm always happy for my friends, I love her performances," he says. 
"When I saw that movie, it totally became my favourite movie of all time and I'm not just saying that. We were all cheering for her and I was definitely cheering for her. She deserves it so much."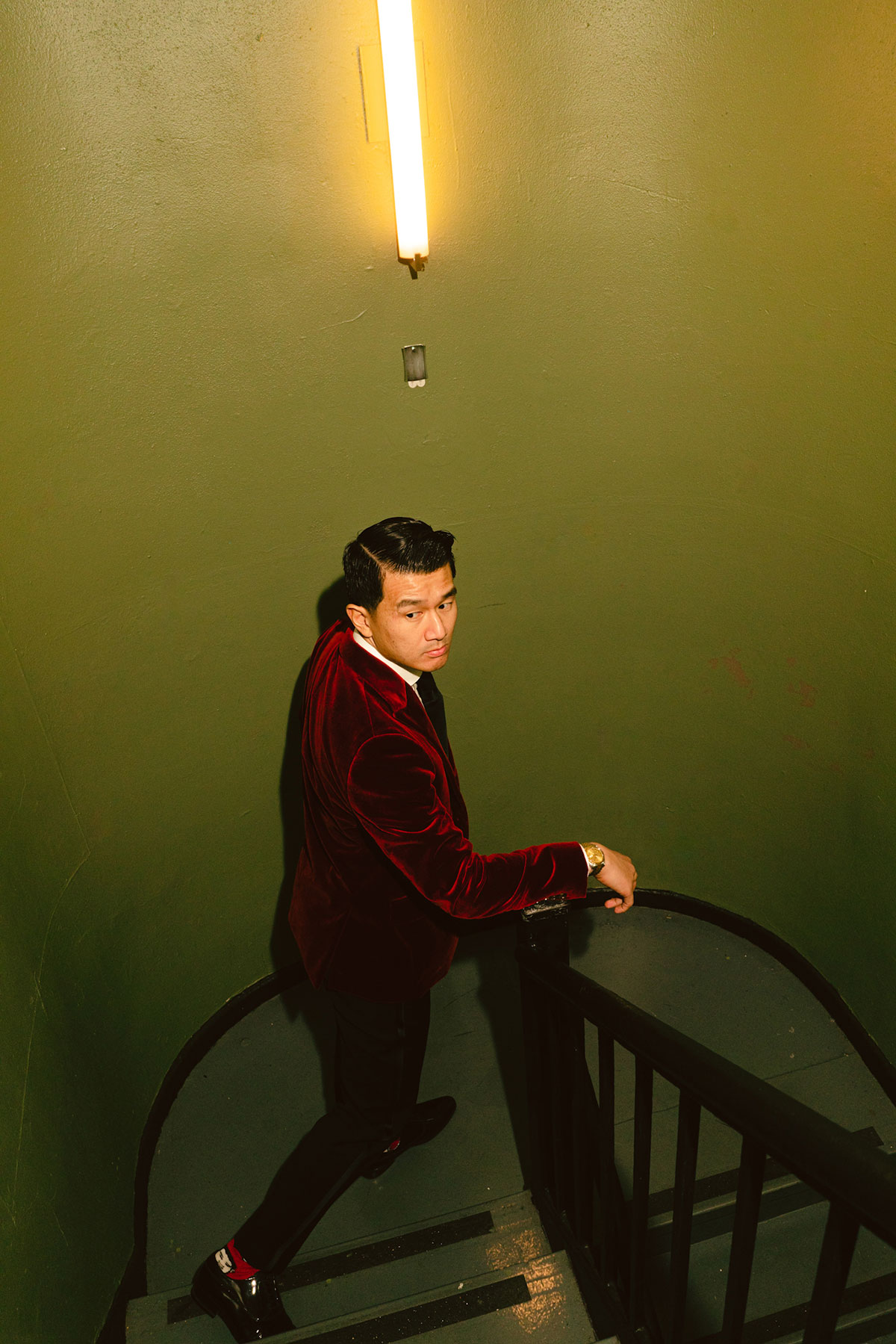 We've come to the part of the interview where I had to ask him about the "representation" question. I apologise to Chieng in advance in case he's bored with all this by now. "Yes, I'm bored," he half-jokingly says without missing a beat, sounding a lot like his on-stage persona. 
Award darling Everything, Everywhere All at Once somehow managed to defy all the chatter about a lack of diversity in Hollywood that had been making headlines in the past couple of years. I ask if he has noticed a change in the air in the industry. "I think the decision-makers in Hollywood are more willing to look at the nuances of Asian storytelling in a way that they definitely were not before," he says. "I think before this recent wave, Asian stories were kind of very generic if they were even told at all."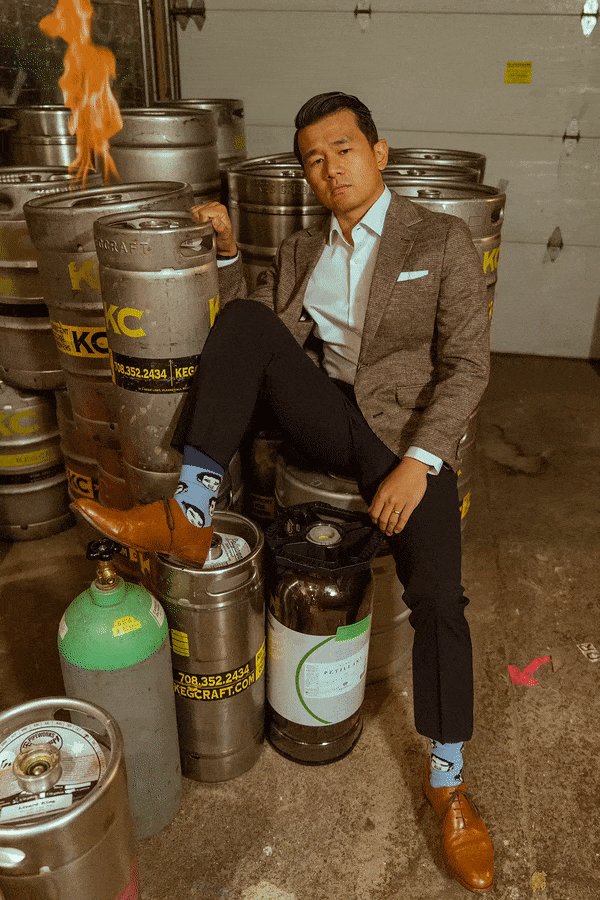 Chieng is very much a part of this new Hollywood where a generation of talents are getting their stories and unique perspectives told. "Now they're willing to mix stories with different genres, tell the humanity behind the characters, and show all these characters you would normally overlook. Like the owner of a laundromat." 
As for Chieng, what kind of storytelling is he drawn to these days? "I'm looking to tell jokes that have never been told before and tell stories that haven't been told before. That's always my goal, to find something original and unique and I want to express myself in a unique and original way." 
Photographer: JP Calubaquib / Phil Provencio
Animation: Anson Siau