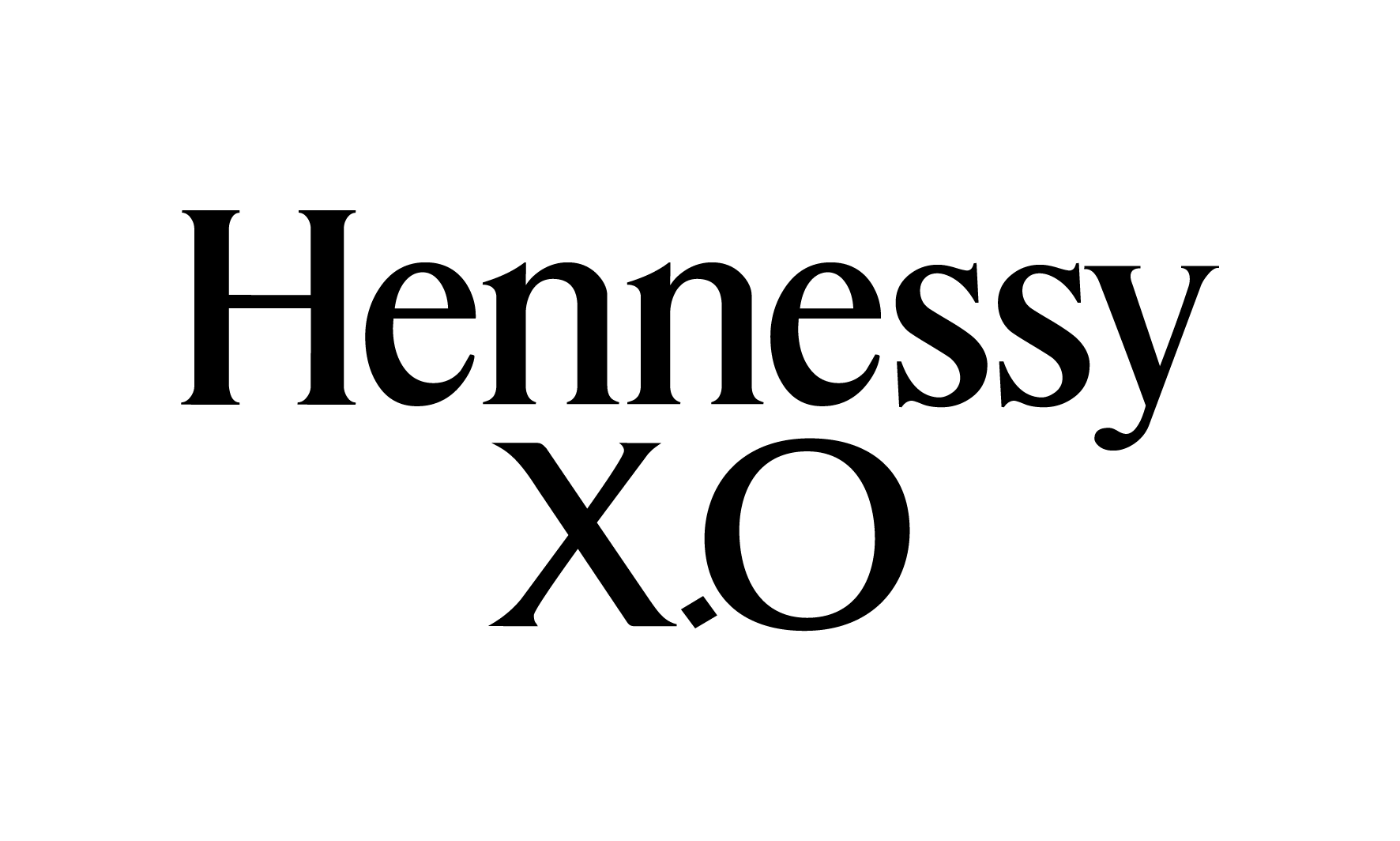 In 1870, Maurice Hennessy created Hennessy X.O for his circle of friends and introduced a new style of cognac. Deep and powerful, the eaux-de-vie of this Hennessy X.O cognac are aged in young barrels and marked out by their power and energy, but also by their capacity to achieve a great roundness through time. To this day, Hennessy X.O is an icon of success and odyssey; each sip celebrates bonds that bind, creativity in freedom of expression and commitment to passion. Discover more of Hennessy X.O at the official website here.
---
As twin brothers, Alex and Kelvin Cheah have always been close. But since becoming business partners of Beta and Skillet at 163, they have never been more inseparable.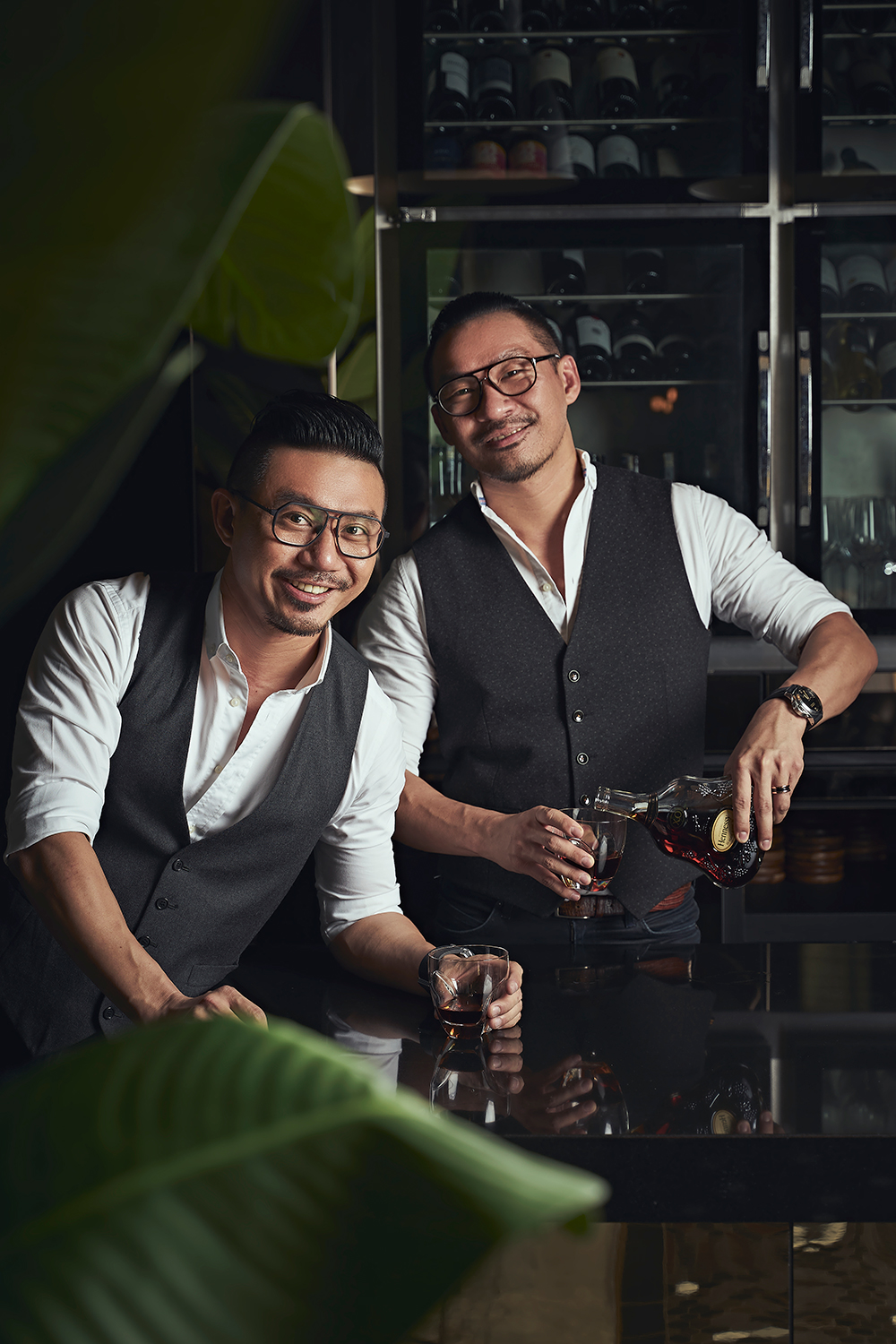 At first glance, Alex Cheah and Kelvin Cheah are like two peas in a pod. That seems quite an obvious thing to say since they are, in fact, twins; but from their matching dapper white shirt and black vest getup down to their shiny loafers, they make the Winklevoss brothers look like cousins.
Save for the elder twin's distinctive hexagonal glasses ("I purposely wore a different pair today," Kelvin laughs casually in the middle of our photoshoot), one might have to blink twice to adjust.
Beyond appearances, the Cheah twins are both engineers and business partners behind the modern European restaurant, Skillet at 163, and its modern Malaysian sister, Beta. They also share a common love for food, travel and architecture, among other fine things.
Even when they deliberately make plans to pursue separate paths, life always had a way of bringing them back together. At least three significant events in their 37 years point to this mystical twin connection.
Twin telepathy
After spending their childhood and teenage years together, the Kedah-born brothers parted for the first time when they enrolled in separate universities.
"We wanted to experience something different because growing up as twins, our parents always bought us the same clothes, same everything," Kelvin spills. "We were very active in our universities and were elected to be in the student council. Because of that, we participated in a lot of inter-university activities, which actually connected us again."
"That explains why 80 percent of our friends are mutual friends," Alex quips heartily.
Younger by a mere 5 minutes at birth, Alex went on to start his own engineering firm after three years of experience in the industry, which he runs till this day.
On the other hand, Kelvin cut his teeth at an American engineering company upon completing his tertiary studies. His job led him to settle in Amsterdam – but guess who he bumped into at the airport on the day he arrived?
"Living in a different country for the very first time – that actually helped us to understand ourselves and appreciate each other better." – Alex Cheah
Of course, it was Alex, who had coincidentally booked a trip to Europe with a layover in the Netherlands capital. That chance reunion marked the first of many frequent visitations while the elder was based overseas.
"Growing up as twin boys, everyone always thought that it was cool and that we have a sixth sense [about each other]…but we kind of rejected that idea," Alex tells candidly. "Living in a different country for the very first time – that actually helped us to understand ourselves and appreciate each other better."
Kelvin eventually returned to Malaysia after three years and joined a firm based locally to stay close to family and friends.
More years went by until another intersection brought the brothers even closer, this time in a capacity unlike before: as business partners.
"Maybe we were influenced by family – since many of my uncles are engineers – so we always dreamed to be engineers. We always thought that we would be settling overseas as well. [But] we never, ever thought of running a business together," Alex says, betraying a hint of surprise as if the fact was still mind-boggling to himself.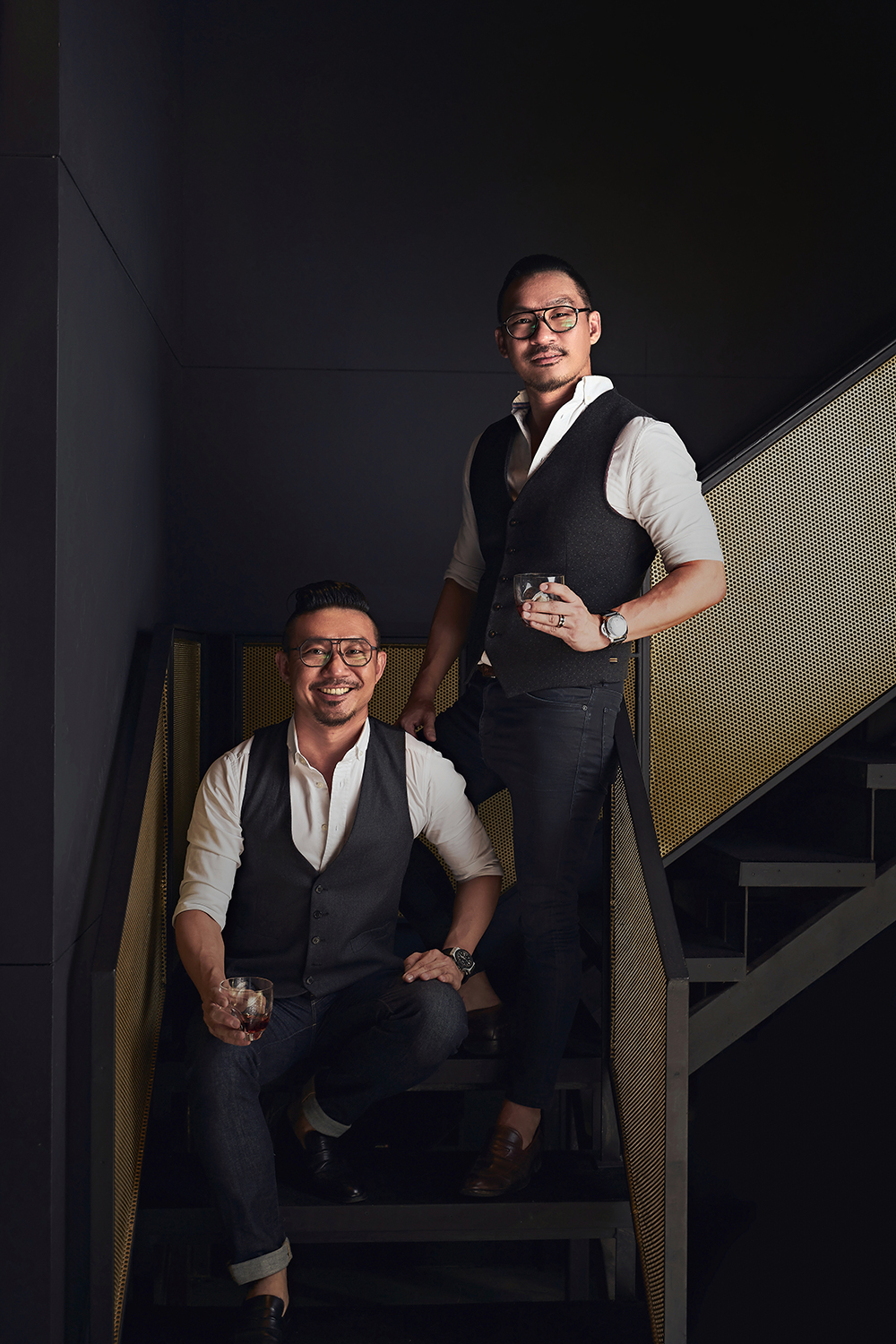 Bonded by business
The prospect for the brothers' first F&B venture came out of the blue 5 years ago.
"Before, this place," Kelvin gestures at the space around us, "was a Mediterranean restaurant…and the owner, who is a friend of ours, just casually asked us if we wanted to take over and do something with the place."
"Without thinking too much, we decided to start something together," Alex chimes in without missing a beat.
It may have been a spontaneous move, but not one without the right conditions in place.
See, Alex had previously met Chef Raymond Tham, now founding partner and executive chef of Beta and Skillet at 163, over a dinner service at KDU College (where the chef was a lecturer) back in 2010. They immediately clicked over conversations about food, which continued to develop over the years. With some persuasion, the established chef agreed to come on board and lead the culinary front.
At the same time, their sister and her then-boyfriend, now-husband were chartered accountants who would oversee the finances of the business. Together, the five of them launched Skillet at 163.
"Alex is always more assertive. I think I am more friendly and patient… I would say we balance each other out." – Kelvin Cheah
"Both of us see to the marketing and business development, but whenever we have a new project, Alex is the one who kickstarts the plan. For me, I will communicate with the relevant parties to see how we can make it happen," Kelvin explains.
"Our roles kind of overlap, so when he is travelling, I will stay back in Malaysia and vice versa so we can always make sure someone is around to look after things."
Two years after launching Skillet at 163, Alex spearheaded a new venture we now know as the modern Malaysian restaurant, Beta. But he credits his more level-headed twin for the nitty gritty work behind-the-scenes.
"Things would have been a disaster if it wasn't for him [Kelvin]. We were really stressed out when dealing with the architects because it was a new concept – and the space is twice the size of Skillet," Alex discloses.
"Whenever I get too persistent about things, he will come into the picture and mellow things down. I'm really glad that we have someone like him to balance out our ideas."
Kelvin stifles a wide grin before returning the compliment: "Alex is always more assertive. I think I am more friendly and patient…It's not to say what's good or bad, but I would say we balance each other out. I also learnt from him that when it comes to certain things, I need to be more persistent to push on our progress or else things will stop there."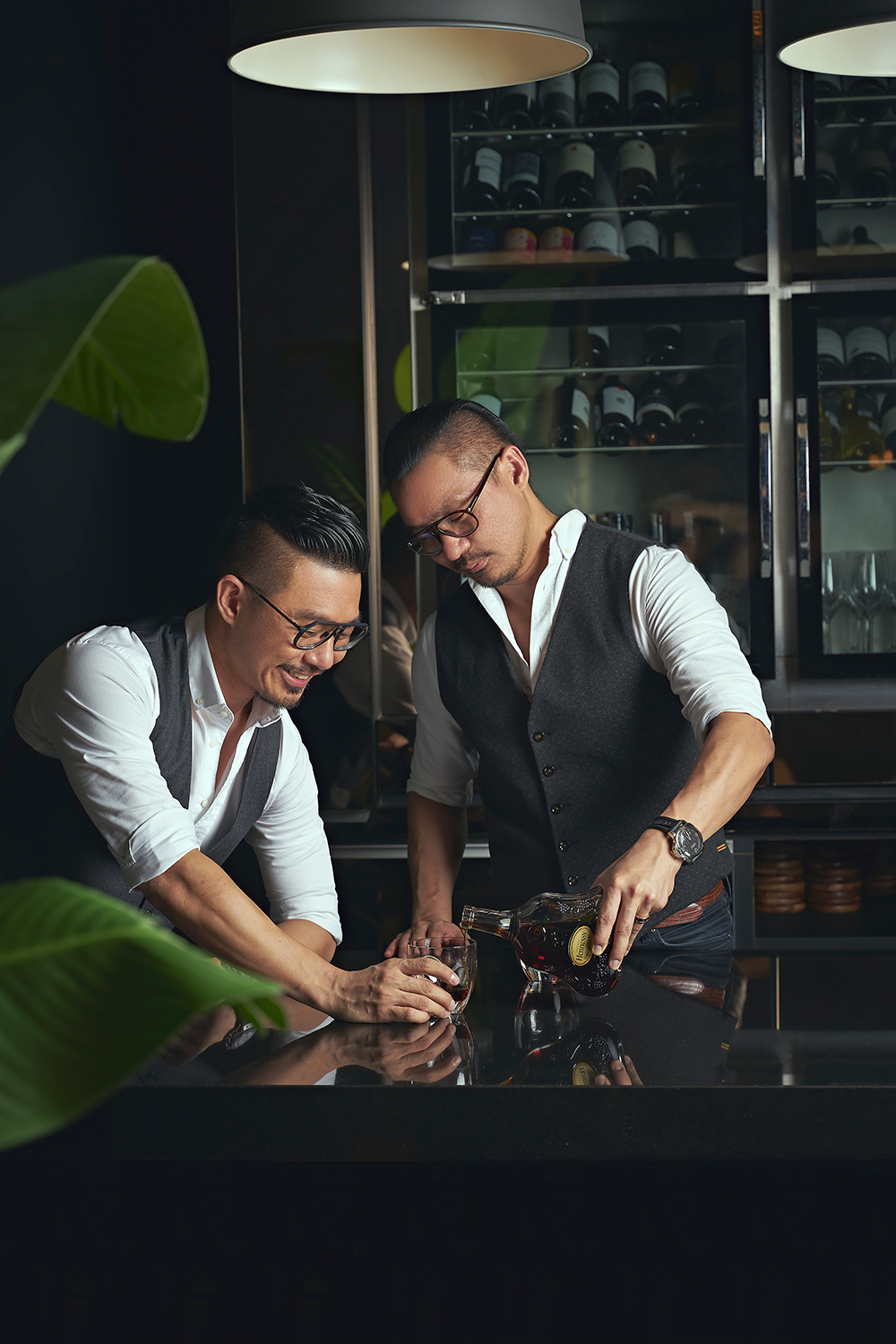 A brotherly odyssey
Starting both businesses was relatively straightforward, the brothers concur; but sustaining it has proved to be the biggest challenge.
"I remember the first six months when we started Skillet actually shook our faith a little because we were investing money in something that we don't know at all," Alex, who we identify as the more outspoken twin by this point of the interview, reveals.
"Five years ago and now during this MCO, we're basically facing the same problem: how to stand out and sustain the business."
Over the years, they have worked together with Chef Raymond and his team to consistently change the menus at Beta and Skillet at 163 to keep things exciting. When the MCO was announced and the restaurants were forced to close temporarily, they were also among the first to introduce DIY meal kits and takeaway/delivery options.
Naming their frequent "foodie" travels around the globe as a source of insight and inspiration, the brothers hope to continue to elevate the local F&B scene to international heights through innovative projects and brand collaborations.
"Back then, say 10 years ago, most chefs would travel overseas or maybe the nearest is Singapore, where they can work in Michelin-starred restaurants. Now the scene has started to change, so we hope some day we can get the Michelin Guide into Malaysia. It may take time, but we need to encourage the people in the industry to do it together," Kelvin says.
But they aren't merely relying on external parties to make a real difference. Looking forward, their goal is to create a Malaysian foundation – not unlike the illustrious James Beard Foundation in the US.
"We need to first develop the platform for chefs to see the opportunity to develop themselves in Malaysia," Alex offers. "It has to be a non-profit organisation that focuses on promoting and nurturing young chefs in order to grow the F&B industry in Malaysia."
With solid engineering careers behind their back, the brothers have effectively set themselves up to oversee these major plans ahead. And the best part of it all is being able to do it together, as brothers in arms.
"If it wasn't for this business, I don't think we would be as close as we are now," Alex smiles, shooting his brother a warm glance. "I realised I don't have to live overseas. I can still travel and enjoy myself while pursuing something that belongs to me. Now with my brother, sister and I in the business, I really think that has bonded us closer."
Next to him, Kelvin nods in equal admiration and gratitude.
Photography: Edmund Lee from Vinca Photography
Art direction: Anson Siau
Shot on location at Skillet at 163