In the lead-up to International Women's Day on March 8th, we speak to a few women bosses who are fearlessly taking on the business world. Stephanie Chai is the CEO and founder of the luxury booking site The Luxe Nomad and this is what it took to build Asia Pacific's leading luxury villa booking portal with over 1800+ curated listings.
---
One of the reasons why The Luxe Nomad is doing so well can be credited to Chai's foresight in going into a more niche market of only luxury villas.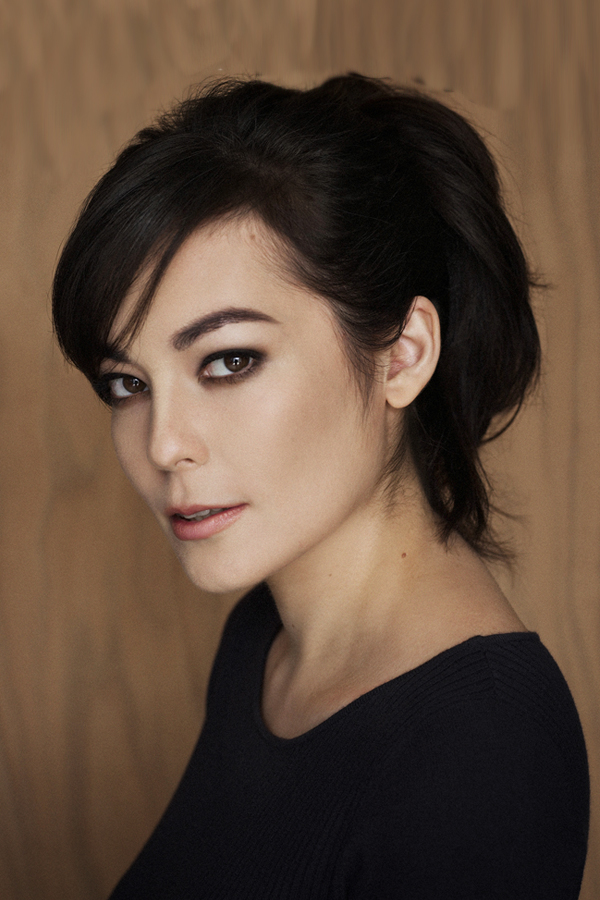 With looks, smarts and a personality to match both, Stephanie Chai was steadily making a name for herself in the television and modelling world when she realised it was travelling that she is truly in love with.
"Perhaps it is the result of spending my childhood in a relatively 'quiet' place in Kuching, Sarawak, but for as long as I can remember I have always loved the idea of going away on holiday," says the Italian-Chinese beauty. "So when I came across the idea for a luxury travel portal, I jumped up at the chance."
Said idea came to her in the form of a dare from a friend and despite not knowing anything about business nor tech entrepreneurship, she dived into it.
The Luxe Nomad was sowed by a team of only 3, including Chai herself, way back in 2012. "It was a huge learning curve," she recounts. "Back then I was finishing work at midnight at least 6 days a week."
Determination, friends and mangoes
Friends and, as amusing as it sounds, mangoes played a big part in the inception of The Luxe Nomad.
"To start with, I met with a few friends who already were in the start-up scene to learn tips from them," Chai divulges. "Then to learn about the travel industry, my friend's wife kindly introduced me to her hotel's sales director, who showed me what the backend sites of Expedia and Agoda looked like. I do recall bringing her quite a few mangos as gifts!"
With all of SGD$60,000 from her personal savings, Chai then got programmers to build the e-commerce site, which came to fruition in July 2012 after many expensive hiccups.
"In the early days, perfecting our tech was one of the challenges I most vividly remember," Chai tells. "Then we discovered that the American version of us, Jetsetter, was not performing well and lost its CEO. That had been our original exit strategy."
"But all was not lost! Our tech has improved and we moved on to a business model we believe has long legs; as booking short term rentals is not a travel trend that is going to go away – but only increase over time."
Funding soon came from not just one, but two investors in Singapore.
Four going on five years in, things are beginning to pick up momentum but so are the challenges in meeting the higher demands and serving a bigger market.
"In the past it was a challenge being the sole founder as I had no one senior to help me," Chai admits. "But last year we brought a COO and GM on board which has helped us streamline and improve our operations and management."
Narrowing it down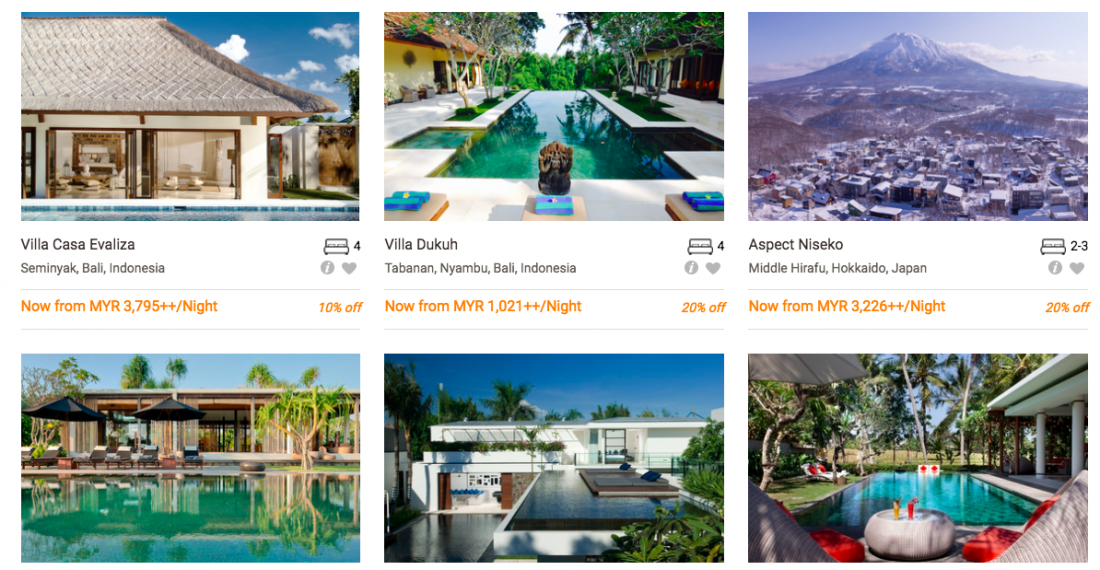 One of the reasons why The Luxe Nomad is doing so well can be credited to Chai's foresight in going into a more niche market as opposed to appealing to everyone.
"I've always liked 'niche' arenas," says the entrepreneur. "We can't go mass because that would mean raising hundreds of millions to go against Airbnb and so forth. The luxury market is more high touch and focused, which means it can't be copied and replicated so easily because service is an important variable."
She streamlined the entire business model to serve only luxury villas and eliminate the entire hotel segment altogether to strengthen the portal's unique selling point further. When The Luxe Nomad started, it was actually launched as a flash sales site with hotels that you can book anytime. It wasn't until 2014 that villas were added into the mix and a year after that Chai decided to pivot fully and list only villas.
"Travel is one of the most competitive online segments because the cost of driving relevant traffic is very high," she explains. "But if you can carve out a niche, it is also lucrative because the high degree of competition also means increased potential for M&A."
"50% brains and 50% intuition"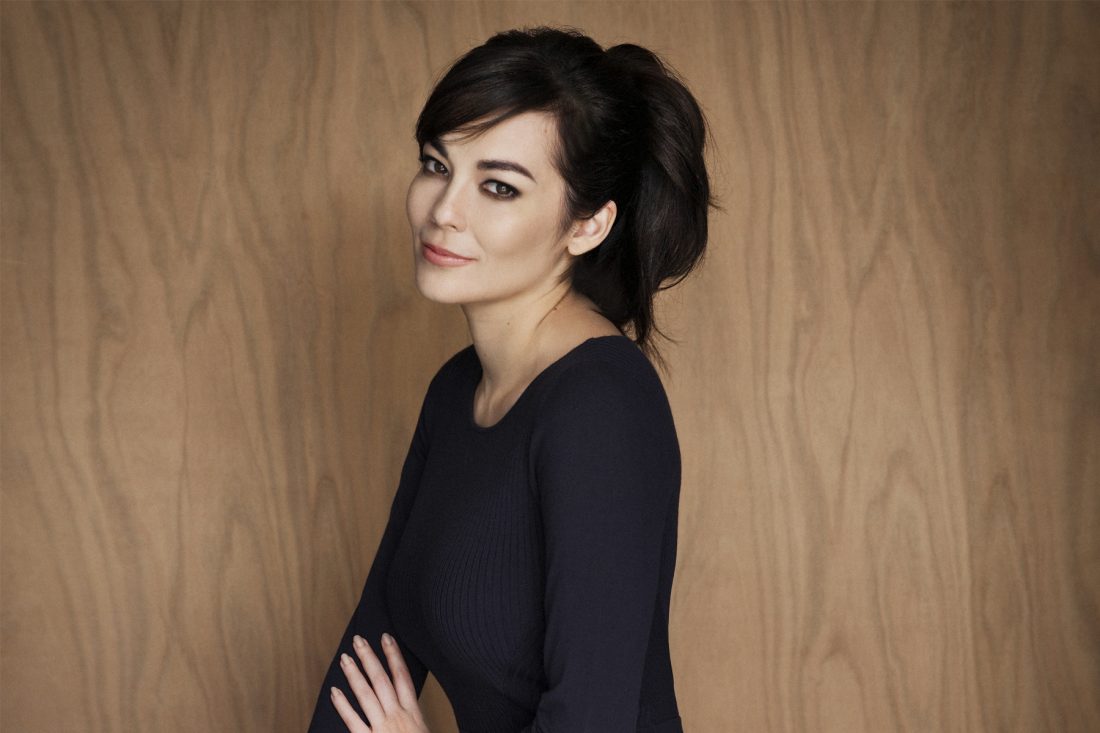 Five years in, The Luxe Nomad today lists over 1,800 properties across more than 30 destinations worlwide. It continues to grow under the teamwork of 12 full-time employees based in Singapore, Malaysia and Hong Kong, led by Chai. It's even expanded to include WanderLuxe, an online magazine curating many travel inspirations in one place, and a property management arm.
"We are growing everyday," says Chai proudly. "While our primary clientele is based in Asia Pacific and Australia, we serve travellers in all corners of the globe. In the five years that we have been in business, we have organically grown our online reach to 250k+, the largest of any travel agency."
The secret is a potent cocktail of passion, hardwork and putting oneself in the client's shoes.
"We solve the problems of time and trust because our listings are handpicked and highly-curated; rather than speaking to a number of property owners, with us you have just one point of contact with one of our Trip Curators. We make booking a luxury villa – easy! We also offer a complimentary concierge service to assist with booking restaurant reservations, activities, ski passes, and all the small details of your trip," shares Chai.
Being in this digital age helps smooth out a lot of the creases, something Chai is all for. "Tech will be the businesses of the future," she says. "We are becoming more automated as a society. Our food can be homecooked and delivered to us, our clothes are just a few clicks away and we need not get that driver's license anymore, thanks to the likes of Uber and Grab."
Above all, perseverance makes all the difference. "Running a start-up is not easy. Don't let the bumps on the road get you down and only go for an idea if you truly believe in it, heart and soul, because it is a huge commitment," she advises.
"Most of all, know yourself," she adds. "At the end of the day I do believe entrepreneurship is 50% brains and 50% intuition."
Visit The Luxe Nomad at the official website here.