Call the fashion police, Brooklyn-based art collective MSCHF (pronounced "mischief") is cutting up authentic Hermés Birkin bags to make Birkenstock sandals.
Ideated by the same brains behind the holy-water-filled Nike "Jesus Shoes", these sandals come at prices as steep as the iconic Hermés bag itself – with a range between $34,000 and $76,000.
Dubbed "Birkinstocks", the sandals are manufactured from $122,5000 worth of Birkin bags that have been deliberately destroyed and handcrafted in the US together with genuine Birkenstock cork-and-rubber soles. You can bet neither brand had officially approved of this meticulously constructed chaos.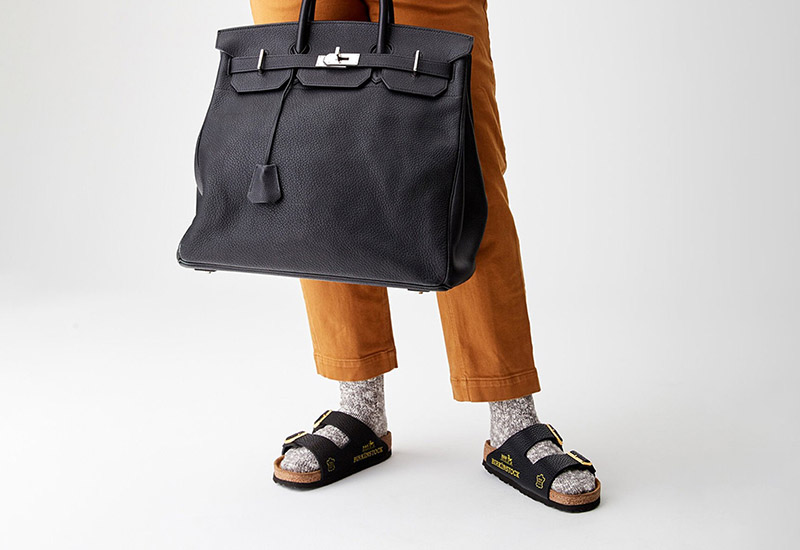 "When brands collaborate they conflate, crossover, and context-collapse. A logo gets replaced here, a brand color there. In the end, what of the flagship product remains? Birkinstocks, though, are no collaboration; perhaps we might more properly call them a transubstantiation," the product website reads.
Well, transubstantiation or blasphemy, one can't deny the guts it takes to rip apart (one can't emphasise this enough) four highly-prized luxury bags, piece them together with what is seen as the pioneer of the ugly sandals trend and upsell them as a whole new exclusive product. Each design's price point hinges on the bag model used to make it, which includes the Hermés Porosus Birkin 35 and Hermés Ostrich Birkin 35.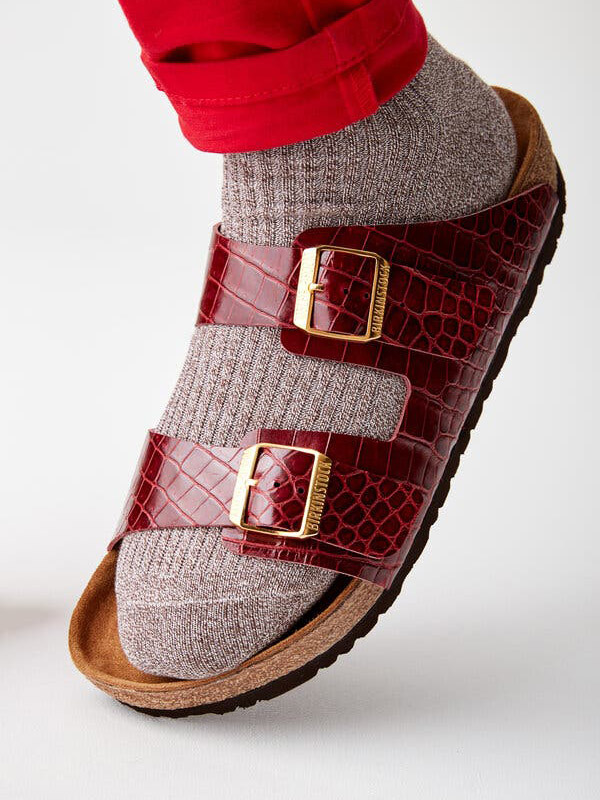 To complete the package, the sandals come with a Birkinstock logo on the side and buckles custom made from vermeil gold, housed in an orange box not unlike Hermés' iconic packaging.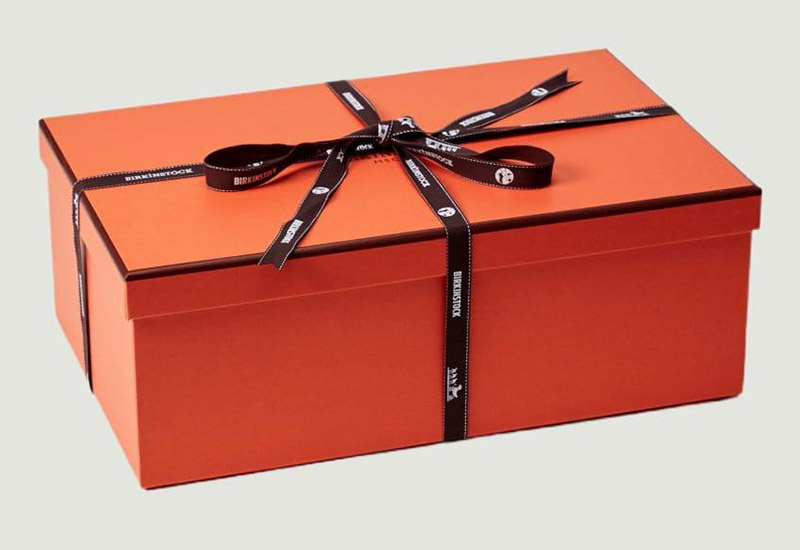 The collective has already sold three pairs to rapper Future, Kehlani and multiple anonymous art collectors, with an estimated four to six pairs left. Once these are sold out, they're gone for good. If you're interested, the remaining Birkinstocks are available for purchase only by request on the official website here.
For more information on MSCHF and its projects, log on to the website here.
Photos: Birkinstock/MSCHF