Behold, Balenciaga's Fall 2023 collection will transport you to a new age of fashion, with updated trademark pieces, inventive accessories, and sustainable concepts that will blast you away from the usual 'fashion expectations'. 
The Fall 2023 campaign saw models snapping selfies in a Balenciaga shop fitting room, encircled by items that reinvent conventional trends. Balenciaga's trademark jackets are revised, including puffer, biker, and varsity jackets that provide an exploration of volume and materials, while parkas become wraps and gilets and sweaters include gloves or are designed without seams. 
Swipe for more looks: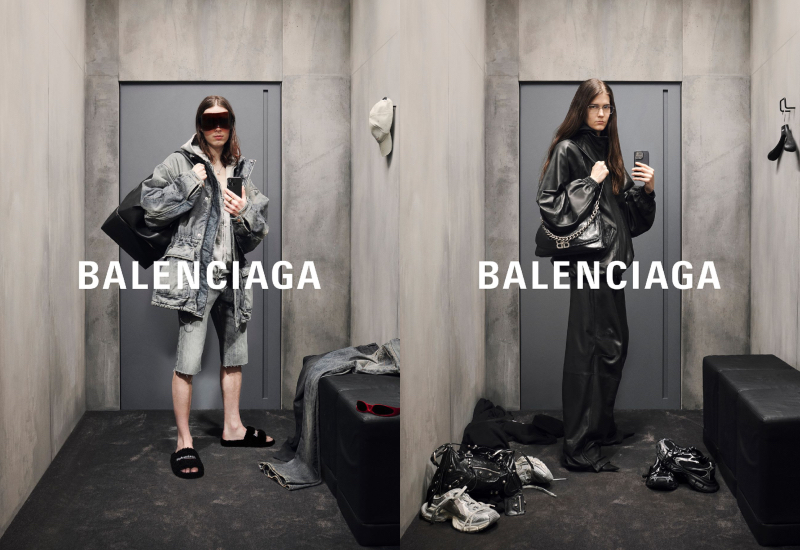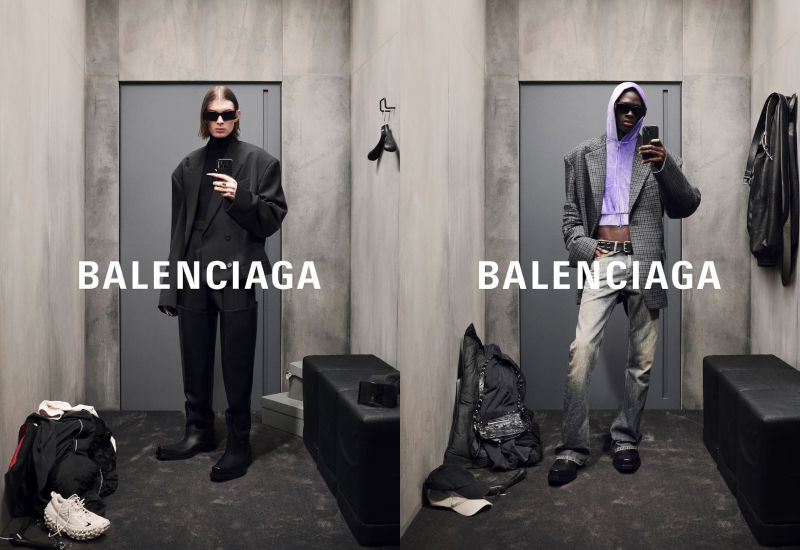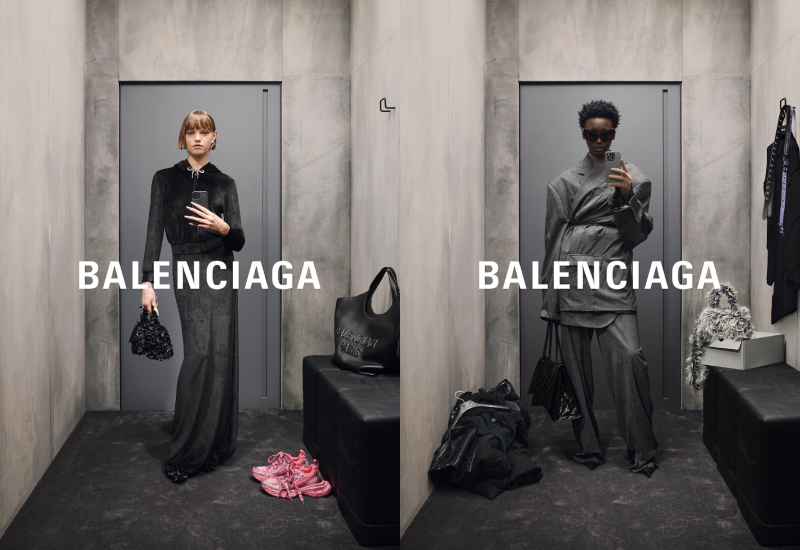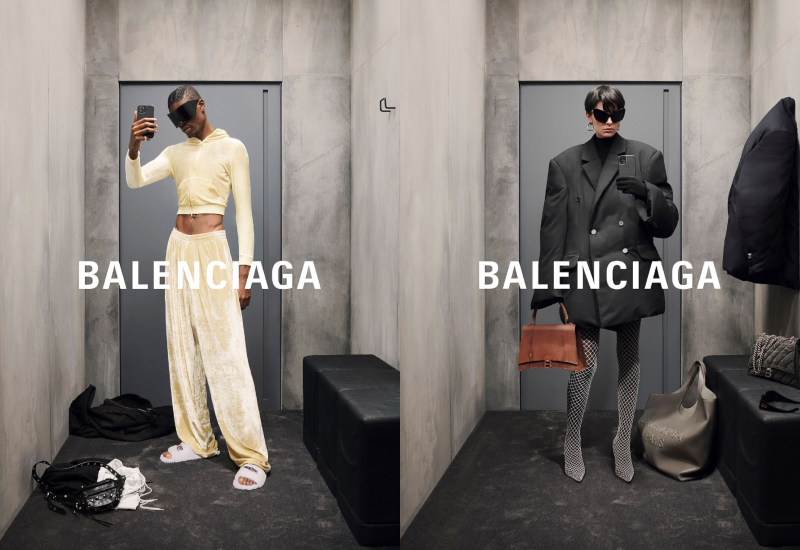 The collection incorporates unique materials such as bleached molleton, rubberized mesh, and flowing velvet, all of which play with the notion of reconstruction, folding, and illusions. A whole collection which was created from recycled and bio-based materials, setting fashion as an environmental stance. 
When it comes to bags and purses, Balenciaga knows how to make a statement. For the Fall season, it appears that the Demna-helmed House is set to do it again with its famed Hourglass Bag and Crush Bag. The Hourglass Bag is made of solid metal or entirely wrapped with faux fur. The sharply exquisite Hourglass's dramatic curve matches the lines of the clothing firmly imprinted in the house's DNA, which Demna continually reinterpret and pay forward in creative manners.  
Swipe for more looks: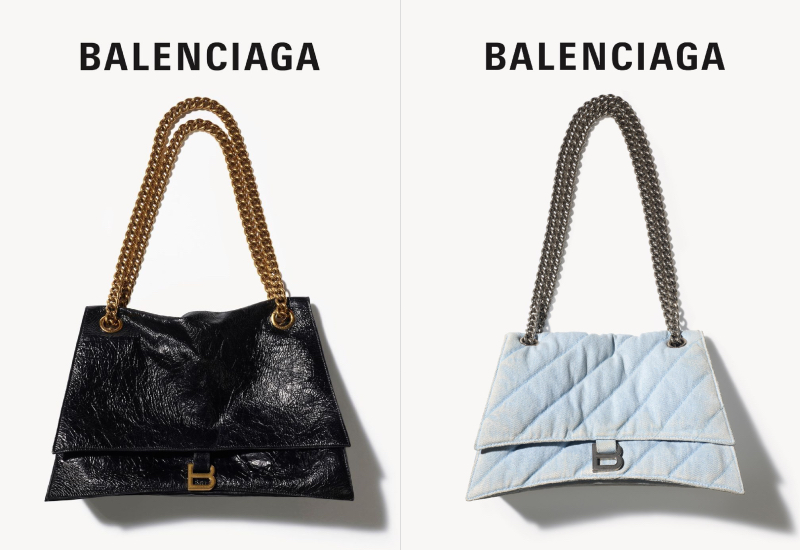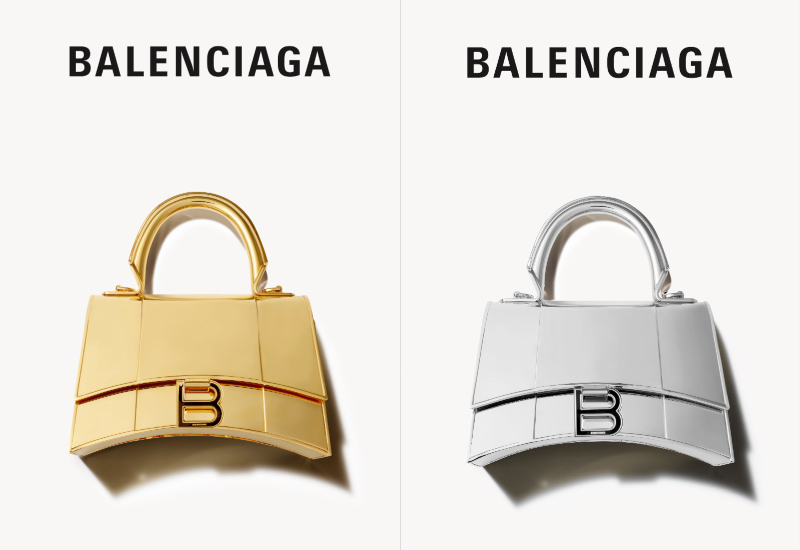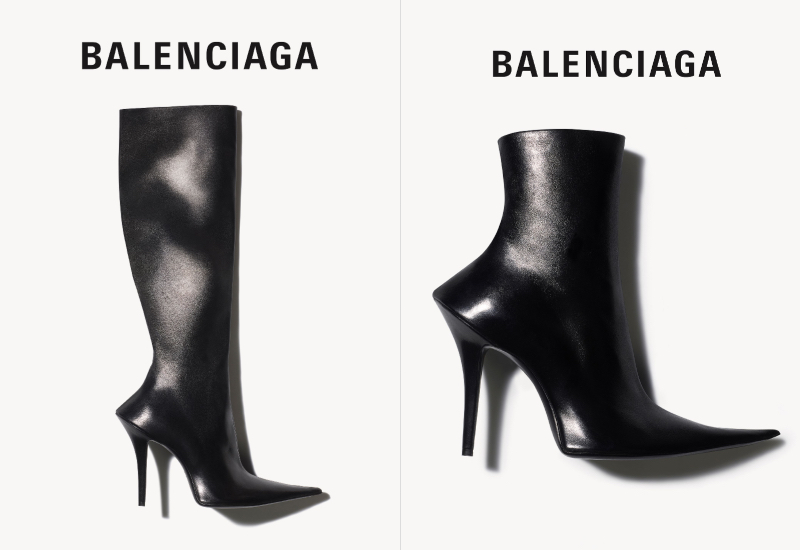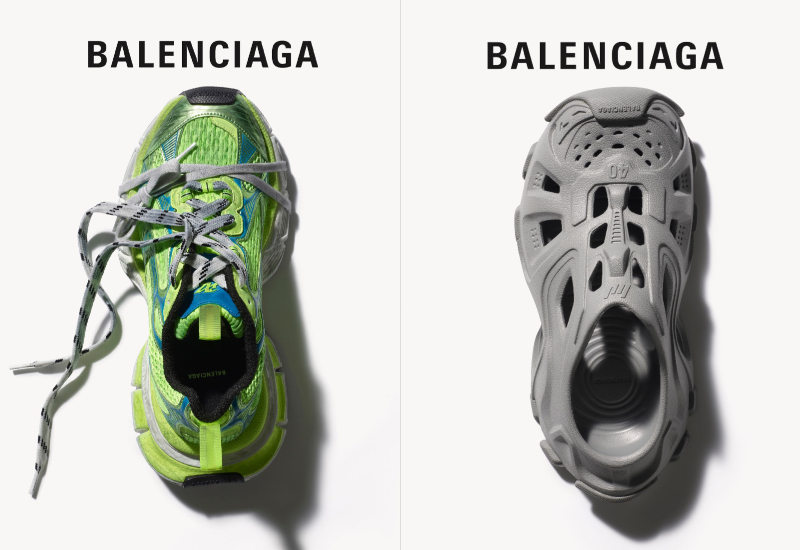 The Crush Bag has a similar design to its 'Crush Tote' counterpart. The new piece of chain, which comes in aged-gold or aged-silver tones, can be seen rising from the medium and small black bags. The BB Soft Bag takes suppleness to new heights by folding over on itself. Le Cagole makes a comeback as a tiny duffel and a belt bag. The Mary-Kate Bag is a convex tote in embossed and quilted leather, while the 4×4 Bag is a malleable cube that zips open around its core.
The majority of the jewellery, eyeglasses, and outerwear shells were also manufactured from recycled materials such as silver, polyester, nylon, and polyamide, or from bio-based materials.