Balenciaga is under boiling water once again, after their latest holiday campaign gained popularity for all the wrong reasons. Though the intention of the campaign was to promote gifting ideas for the festive season, everyone agreed that it was badly executed. Children were seen clad in Balenciaga outfits, holding onto teddy bear bags and surrounded by the luxury fashion house's gift-worthy pieces.
The only problem was that the teddy bear bags, which debuted on the brand's SS23 runway at Paris Fashion Week, were wearing BDSM-like outfits. The bears were placed in bondage gear with fishnets, leather belts and choker chains with stud details. One of the bears even had eyes that looked bruised. The now-deleted campaign was posted to Balenciaga's Instagram account to over 14 million followers. 
The holiday campaign revealed even more problems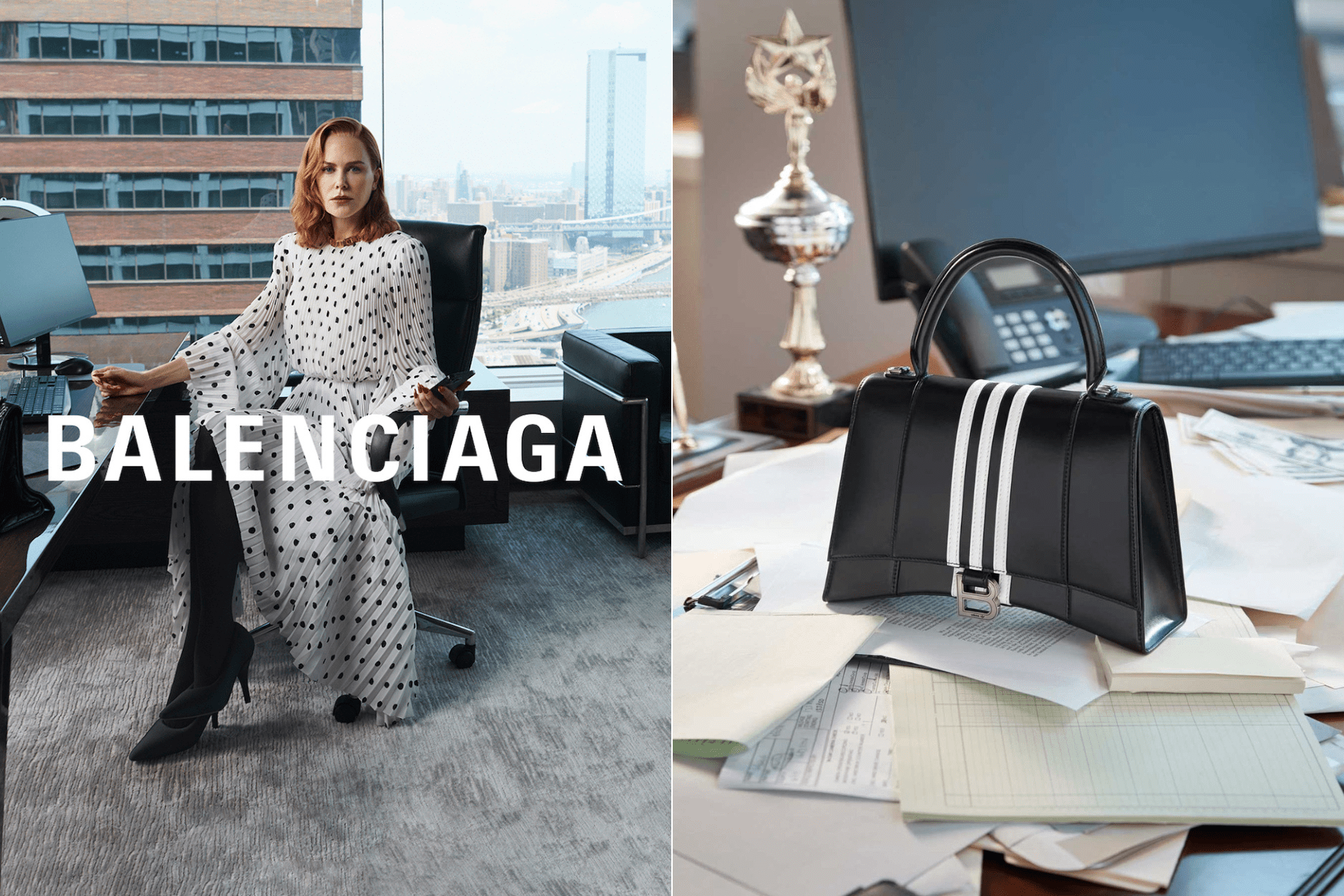 Following the controversial child campaign, social media users have pointed out problems from the brand's Garde Robe photoshoot featuring Nicole Kidman. Viewers have spotted a legal document of United States v Williams under an Adidas x Balenciaga bag that talks about whether child sexual abuse images diminish freedom of speech rights.
After Balenciaga got backlash for their campaign with young kids they created this ad. Books in the background featuring work by Michaël Borremans and Matthew Barney. Paintings and photos portraying cannibalism by little kids and adults.
These people are beyond sick! pic.twitter.com/gteJ2nUlyK

— I Meme Therefore I Am 🇺🇸 (@ImMeme0) November 23, 2022
A coffee table book of artist Michaël Borremans was also spotted in the background of the photoshoot and dissected by social media viewers, who pointed out that his "Fire from the Sun" paintings feature images of naked children engaging in cannibalism. Despite Balenciaga claiming that the items used in the shoot were provided by third parties, it's hard to comprehend that one of the biggest luxury fashion houses overlooked details in their own campaigns. 
This isn't Balenciaga's first controversy
Ever since Demna Gvasalia was named Balenciaga's creative director in 2015, the brand has been in the limelight for multiple controversies. Aside from debuting outrageous bags on the runway, Balenciaga has been in rough waters for producing croc heels and selling destroyed sneakers for $1,850, just to name a few. 
They also opened their Paris Fashion Week's Spring/Summer 2023 show with Kanye West, who was later spotted wearing a 'White Lives Matter' t-shirt backstage, spurring comments that the brand supported an antisemitic. Together with the fire on its latest campaigns, it seems like Balenciaga has gone too far to bounce back. 
Fans of the brand are calling it quits
Although the brand's creative director Demna issued an apology for the insensitive gifting campaign, customers have decided to protest against Balenciaga's controversial ads by cutting and burning the brand's luxury items. Balenciaga's President and CEO Cedric Charbit released a statement regarding the organisation's efforts to learn from their mistakes and to apologise for the offence caused. But only time will tell if Balenciaga can ever recover from this error.