Customers can select their preferred meat assisted by the master butcher at the market and have it prepared by the chef and served at the bistro.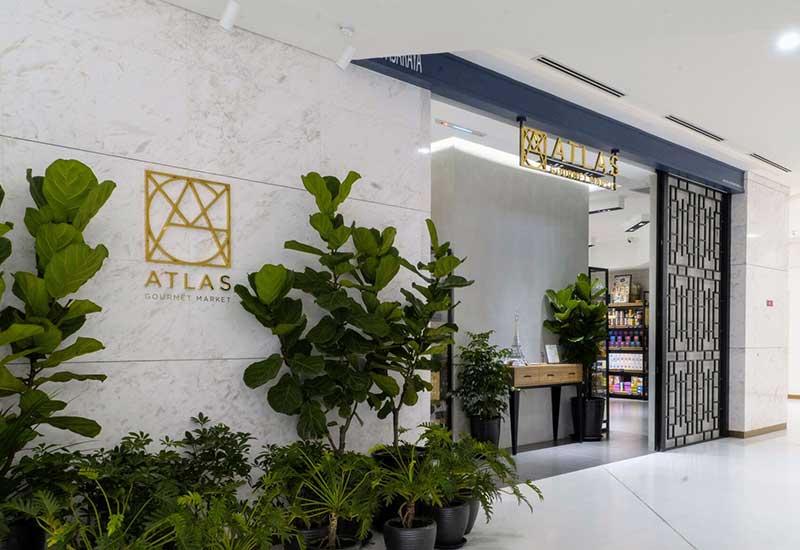 The quest for fresh, high-quality produce and ingredients from various corners of the globe is now closer at hand. Chefs, home cooks and self-professed gastronomic mavens on the lookout for finer foods like Brittany lobsters, Spanish iberico pork, Miyazaki wagyu, beluga caviar, European cheeses and many more can now find them all at Atlas Gourmet Market.
Located on the dining floor of the Shoppes at Four Seasons Place, Atlas Gourmet Market is made out of three distinctive outlets, namely Atlas Bistro, Atlas Pizzeria and the gourmet market area which carries its name.
While each boast distinctive atmospheres and product offerings, the three are brilliantly integrated to offer an unparalleled guest experience. Customers can select their preferred meat assisted by the master butcher at the market, for example, and have it prepared by the chef and served at the bistro.
Here's what else you can expect at the respective outlets.
Atlast Gourmet Market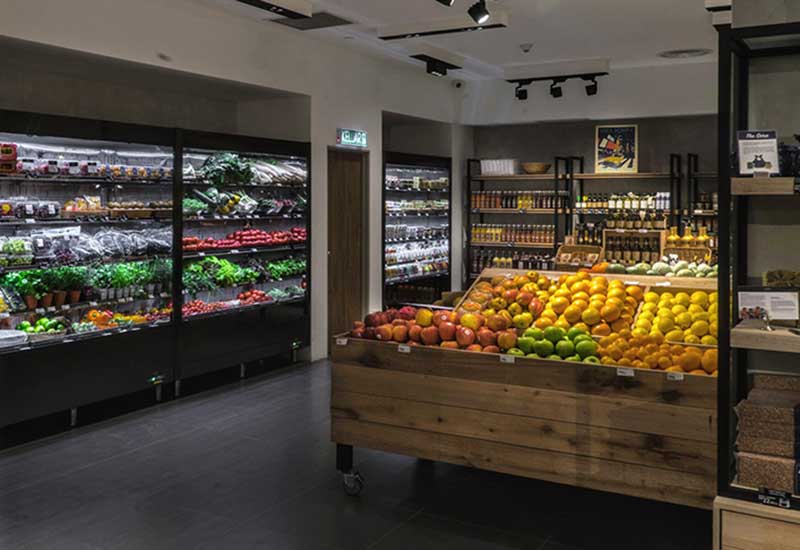 Designed like your casual yet upscale neighbourhood grocer, Atlas Gourmet Market aims to offer the best ethically sourced local and international foods. There's a range of gourmet staples such as organic juice, Greek yoghurts, fresh vegetables from Cameron Highlands, as well as hand-picked local and Japanese fruits.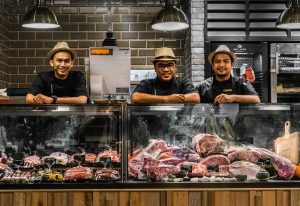 At the meat and seafood counter, customers will find a wide variety of red meat flown in from some of the best regions known for its produce, including Australia, New Zealand and Japan – all of which are selected by the Master Butcher and General Manager Daniel Greig; as well as top quality seafood delights such as live lobsters, prawns, cod liver, caviar, and oysters.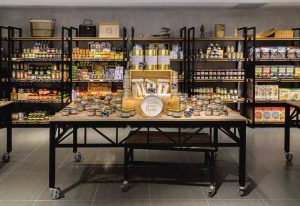 The shelves of the gourmet market are stocked with organic olive oil, imported coffee beans, truffles, vinegars, imported canned sardines and Castaing foie gras, and a special curation of branded products like Kusmi tea and Venchi chocolate.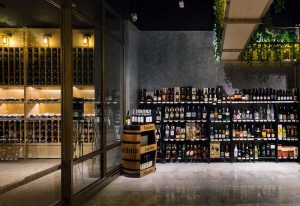 On the opposite end of the same floor, there's a section dedicated to wines, cheeses and non-halal products. Don't be shy to speak with the in-house wine sommelier, who will unreservedly talk you through the 400-strong arsenal of white and red wines. The Wholly Cheese room claims to be the biggest cheese room in Kuala Lumpur, with a range of over 40 cheeses, some of which come from Holland, France, Switzerland, Italy and the United Kingdom.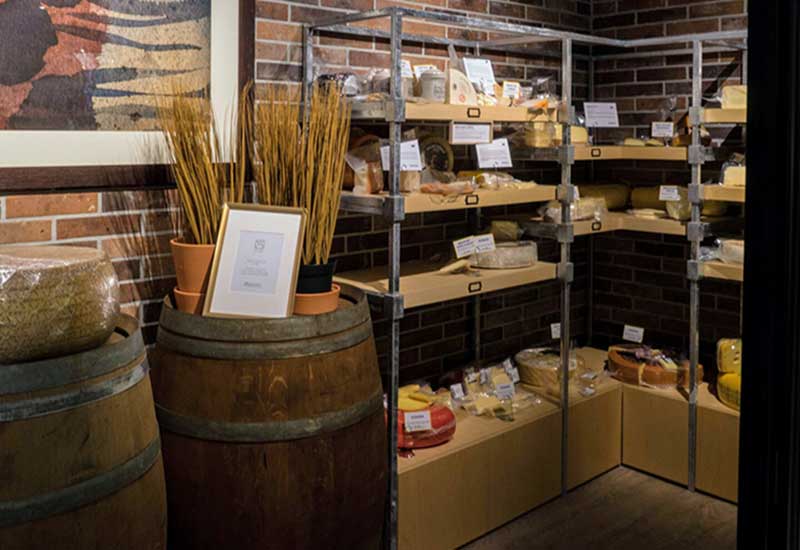 Related: 5 places to satisfy your cheese cravings in KL
Atlas Bistro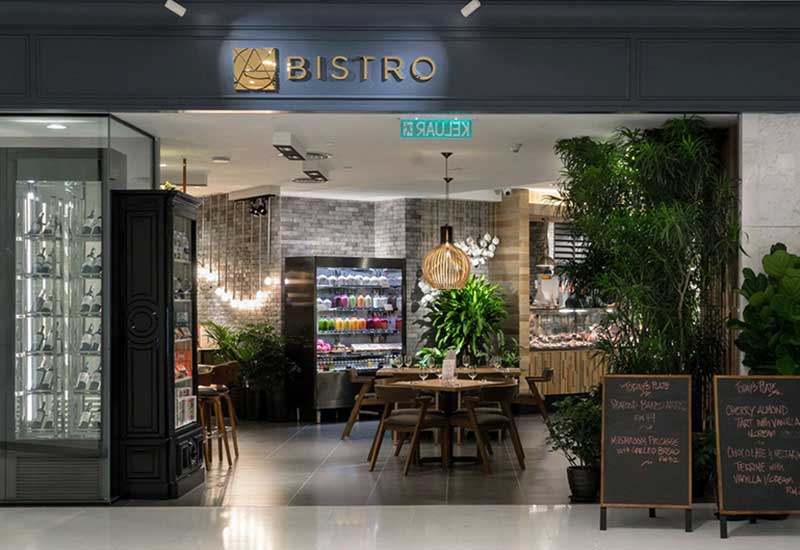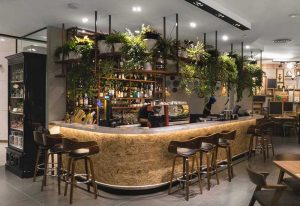 Customers are more than welcome to stop by the all-day bistro before or after shopping to enjoy a meal and drink. The extensive menu offers everything from salads and rotisserie, to burgers and sausages, as well as mains and dessert. Expect classic dishes like smoked salmon, steak or berry salad, and more contemporary creations like a rare dressed angus fillet mignon with walnut and fig. Even if you're not grocery shopping, its refined, urban setting makes a charming place to have an early morning cuppa joe or afternoon tea break.
Atlas Pizzeria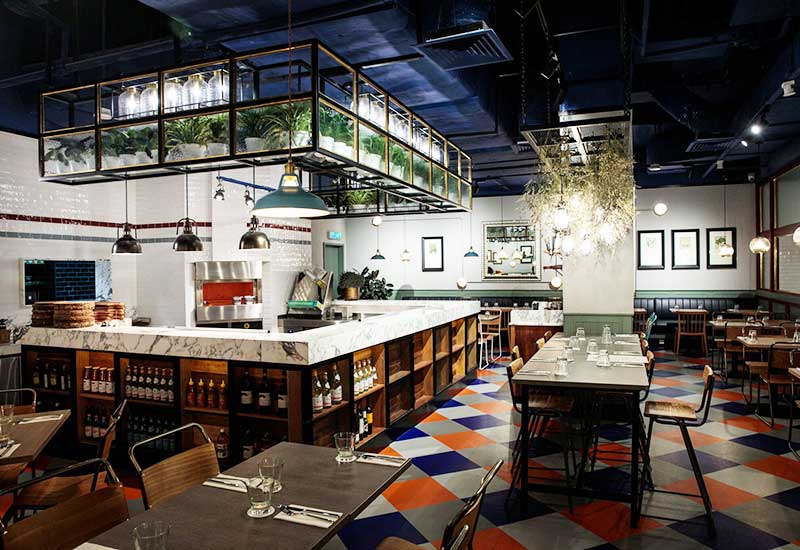 Like everything else in Atlas Gourmet Market, the pizzeria celebrates ingredients from around the world. Think your usual thin-crust pizza but with a unique twist, whether it's made with Italian pecorino cheese or local bunga kantan. Customers can eat their way from The Big Apple with the New Yorker 2.0, to Italy with Mamma Mia and back to home ground with Made in Malaysia. Featuring an open kitchen, leather banquettes, vibrant coloured floors and communal tables, the mood is set for a good few rounds of pizza.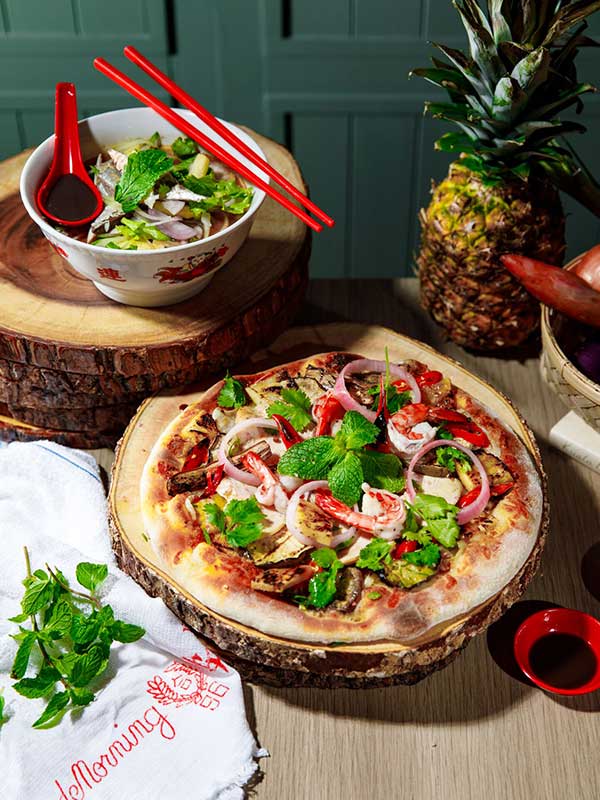 For more information, log on to the official website at atlasgourmet.com.my.
Location: Level B1, Shoppes at Four Seasons Place, 145, Jalan Ampang, Kuala Lumpur City Centre, 50088 Kuala Lumpur
Opening hours: 10am to 10pm daily
Images: Courtesy of Atlas Gourmet Market