Mother-daughter afternoon teas are something of an old tradition, where women would spend an afternoon dressing up and indulging in sandwiches and sweet treats with their daughters as their definition of quality time. Believed to have started in England, this time-honoured custom sets the air for mothers to share musings and motherly advice.
In conjunction with this Mother's Day, we revisit the tradition with Bonia Marketing and Communications Director Datin Sri Linda Chen and her two daughters, Elsa and Keira Chiang, over a delightful Noritake X Celest Thoi Afternoon Tea at Mandarin Oriental Kuala Lumpur, to learn her thoughts and lessons on motherhood.
---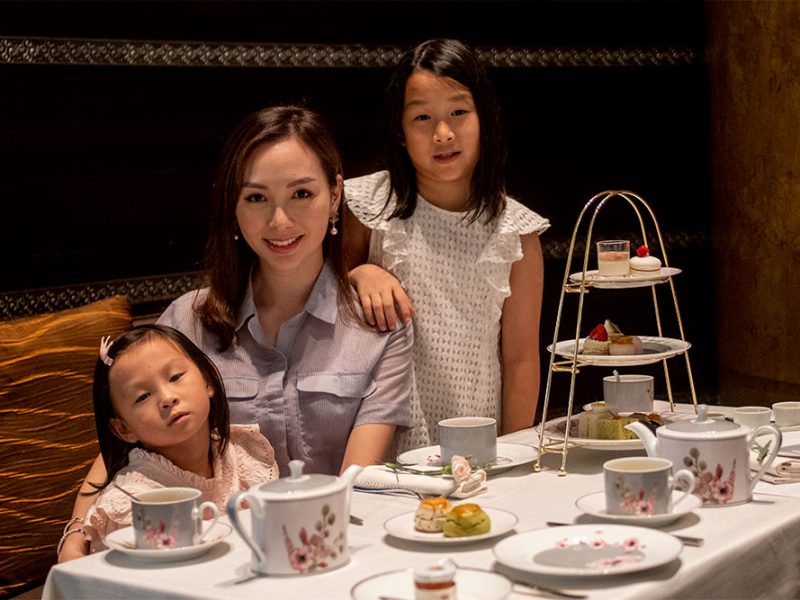 Datin Sri Linda Chen
How has motherhood changed you as a person?
Motherhood has made me a stronger person and yet more sensitive to the feelings of others. It has changed me to become a person who always thinks twice – once for myself, and once for others.
Do you recall the first time you found out you were going to be a mum? How did you feel at the time?
I was extremely over the moon, I was so excited because I have always loved kids since I was young.
What has motherhood taught you over the years?
I have to constantly manage things all the time, so I think I've become a better planner and organiser. It has also helped me in my work, to plan out my time efficiently and organise things because I have to juggle so many things everyday, from the household to the kids to work to spending time with my family. Before I was a mom, I think I don't plan things out and everything wasn't structured, but since being a mom, it has taught me to become a better manager.
What has your daughter shown you about life through the eyes of a child?
When they were younger, I never really realised it; but now, especially with Gerald and Elsa being older, I realised that they have a mind of their own. They have shown me that everyone is unique and different in their own way, and we cannot take what we think is right and apply it on everyone and assume that they should follow our method.
We should never assume and judge anybody for being who they are. There must be a reason as to why things or a person are a certain way. It may be due to the way we brought them up when they were younger, which made them like that. It applies even to my workplace and people we meet, where we always think, "why is this person behaving this way?" It may be due to their past experience or family background and so on, so we shouldn't judge them but just be more forgiving and understanding about it.
Datin Sri Linda looks on as Keira adds a spoonful of honey into her tea... (swipe left for more)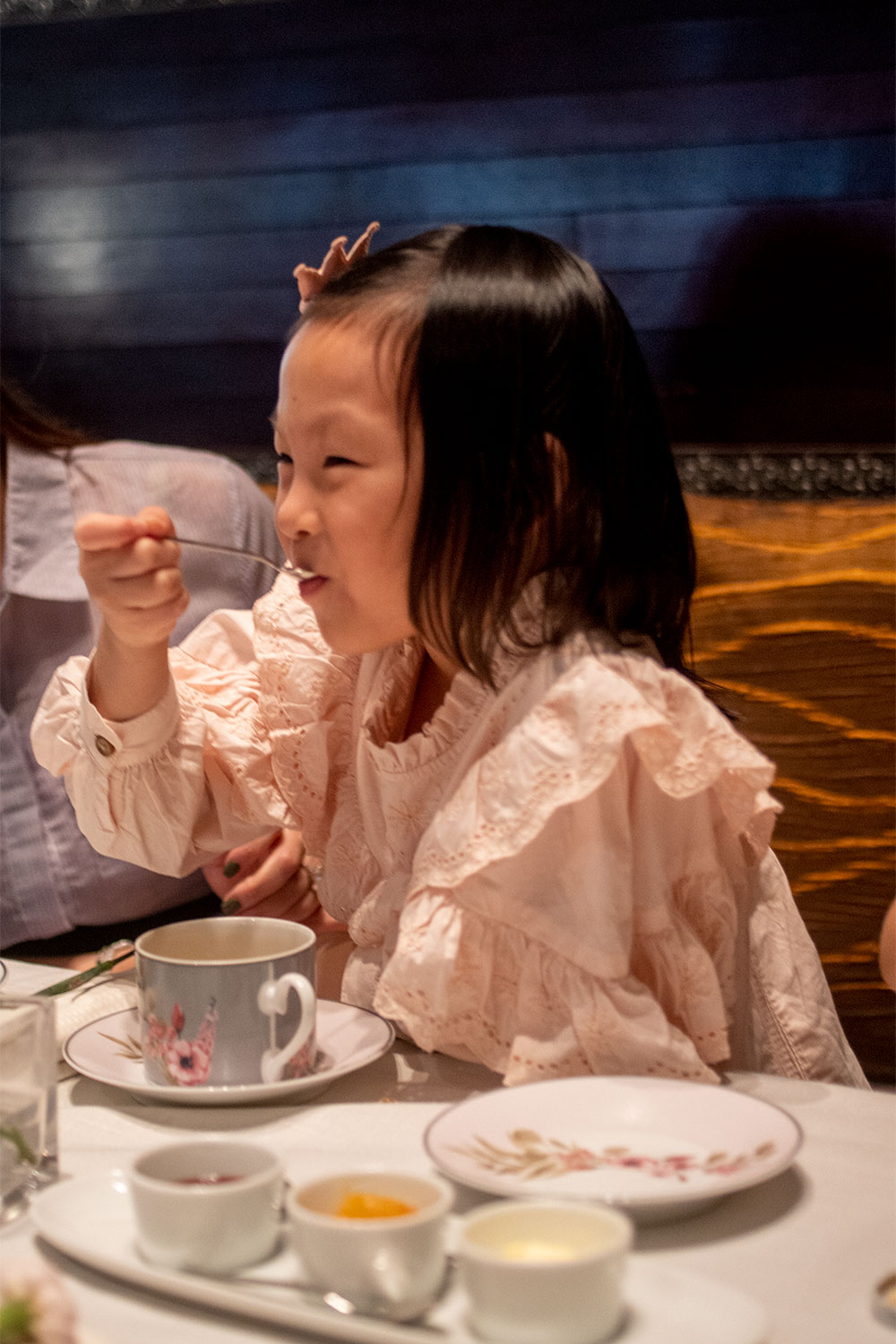 ...before savouring a sip of it herself!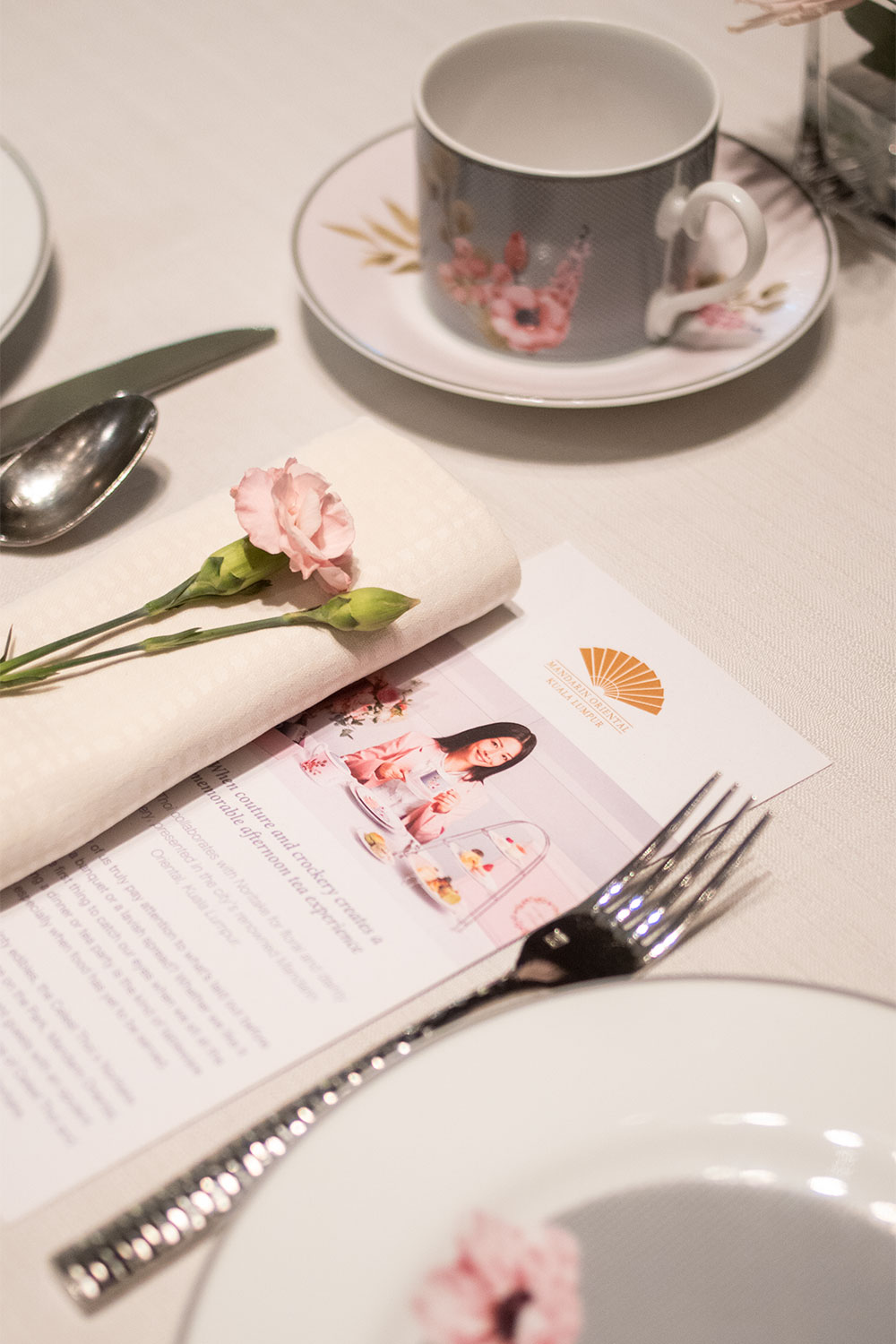 The Noritake X Celest Thoi Afternoon Tea menu is available exclusively at Mandarin Oriental Kuala Lumpur until 31st May 2021.
Are there any lessons you have found yourself picking up from your daughter?
I found myself cooking and actually being happy about it. Time is short, they grow up really quick. I learnt to let go of what's not really important to me, and prioritise my kids above everything.
What do you hope for your daughters as they grow up?
I hope that they grow up to have a mind of their own. I think as a woman, as a lady, it's very important that they have a strong mind and dream big to make the world a better place. At the end of the day, I want them to lead a very purpose-driven life.
---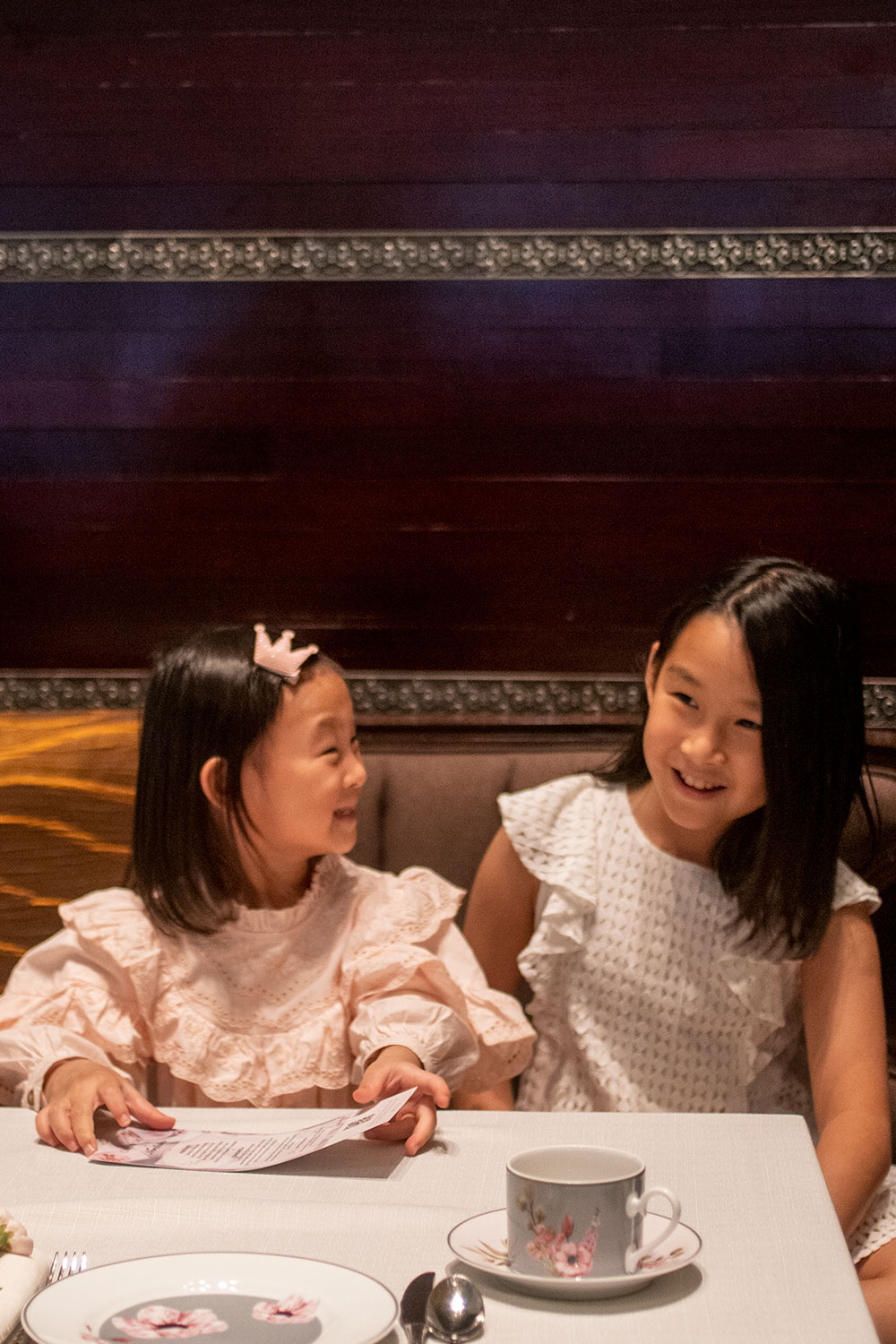 Elsa Chiang, 9
What do you hope to be when you grow up?
A successful businesswoman.
What do you admire most about your mother?
Her beauty.
What is the biggest lesson that you learnt from your mother who is a strong, independent and stylish businesswoman?
Think before you talk.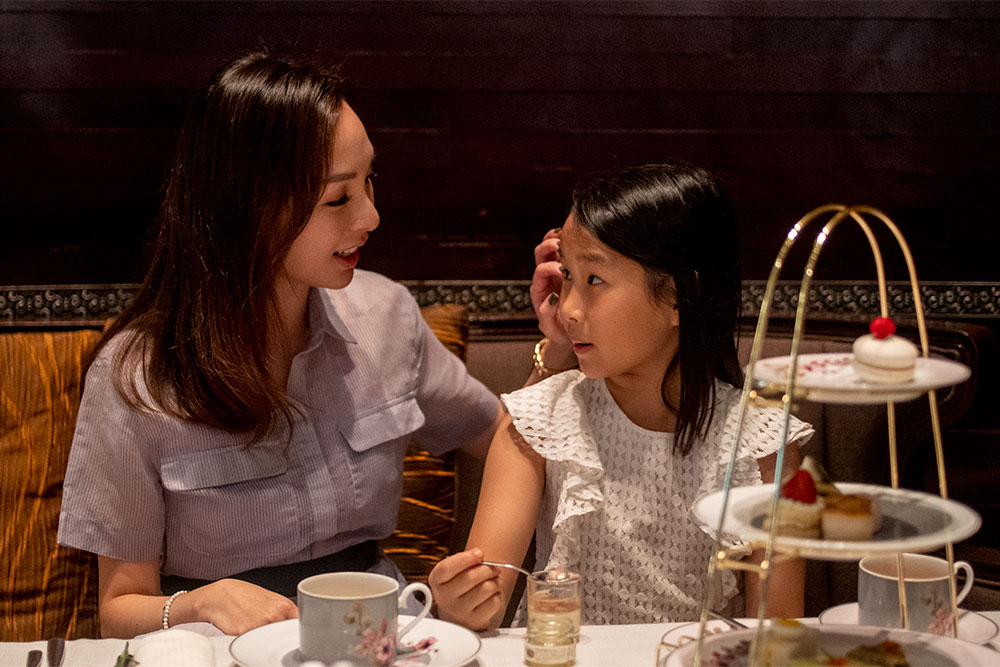 You may also like: The new flights of Bonia under Dato' Sri Daniel Chiang