Dato' Sri Daniel Chiang, group executive director of Bonia
From over 600 points of sale around the world, Bonia and its leather goods sit stylish and sophisticated, beckoning tastemakers to come in, try them on, and perhaps walk out with a fashion accessory that will last them a lifetime.
The story of Bonia is well known in Malaysia. The tale of a brand founded by a young man who fell in love with the works of 16th Century Flemish sculptor Giambologna during his virgin trip to Italy in the 60s and went on to name his business that would become his family legacy Bonia strikes inspiration as often as it is told.
No one knows it better than group executive director Dato' Sri Daniel Chiang, the third son and successor to his father SS Chiang's long storied journey with the business.
"This story is at the heart of who we are as a brand," Dato' Sri Daniel shares. "Through our commitment to craftsmanship, artistic integrity, and the power of marketing, we have continued to expand my father's vision for the future while staying true to our brand heritage."
Almost 50 years since its founding, Bonia, under the forward-looking leadership of Dato' Sri Daniel, is ready for something fresher, and in growing its footprints, it is looking to where it all started – right here at home in Malaysia.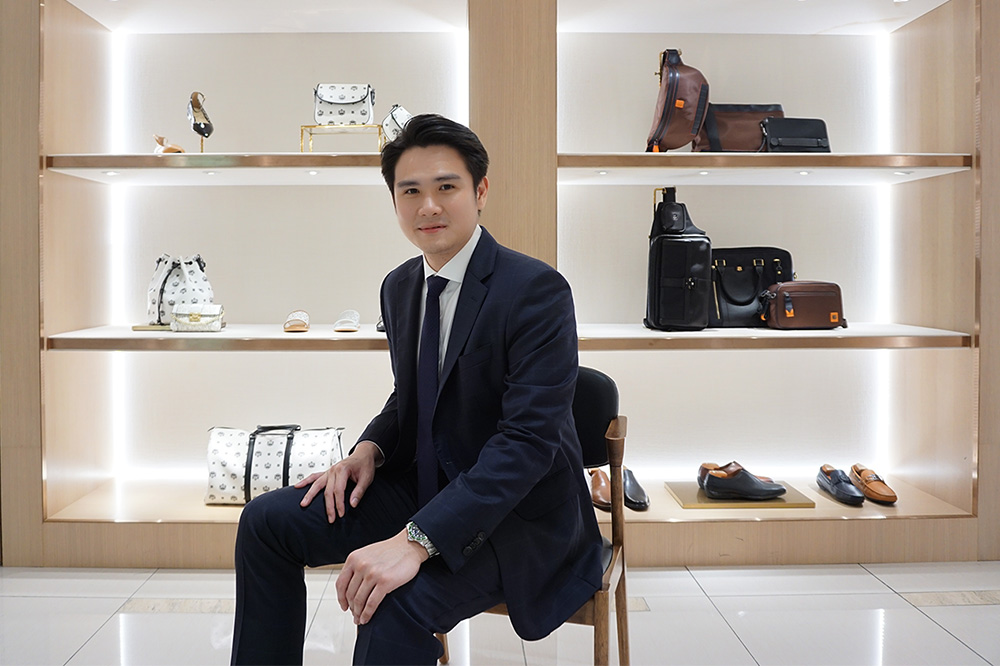 A fresh take
Dato' Sri Daniel remembers vividly the day he joined the business. It was in 2009 and he was introduced to it as his father's assistant, giving him vital insights to the runnings of the family company that also owns Sembonia, Carlo Rino and more than ten other brands.
"Looking back, those early days provided much of the groundwork for who I am today," he reflects. "Many of my philosophies as a businessperson come from the time I spent learning the tricks of the trade."
His first big test involved the acquisition of one of the biggest brands on the company's portfolio today.
"I had the chance to step into a bigger role, and in 2010, I was tasked with the acquisition of Braun Büffel. This was a significant moment of growth for myself, and for the company, and I still look back at that moment as one of the most exciting experiences in my career so far," he shares.
Having proved his worth, he didn't sit on his laurels. He went on to continually inject fresh ideas and direction to the brand to keep it relevant. The most apparent step is the switch from Bonia as a product-driven brand to a more lifestyle-oriented one, which not only increases its relatability, but also the range of products it can offer.
"More than ever, our goal is to craft not just a product, but also an experience, a story and a brand identity that are immediately recognisable around the world," Dato' Sri Daniel tells. "Our recent Neu Romantic collection, which features our newly launched 'Neu B' logo, is a clear reflection of this change."
Step into any Bonia store and you'll find ever increasing offerings alongside its trademark shoes and bags. These days, mini slings, playful clutches, chic cardholders and even AirPod cases make an appearance on Bonia's display shelves.
These new lines are conceived by also another forward move by Dato' Sri Daniel to hire local designers to helm the creative direction of the brand.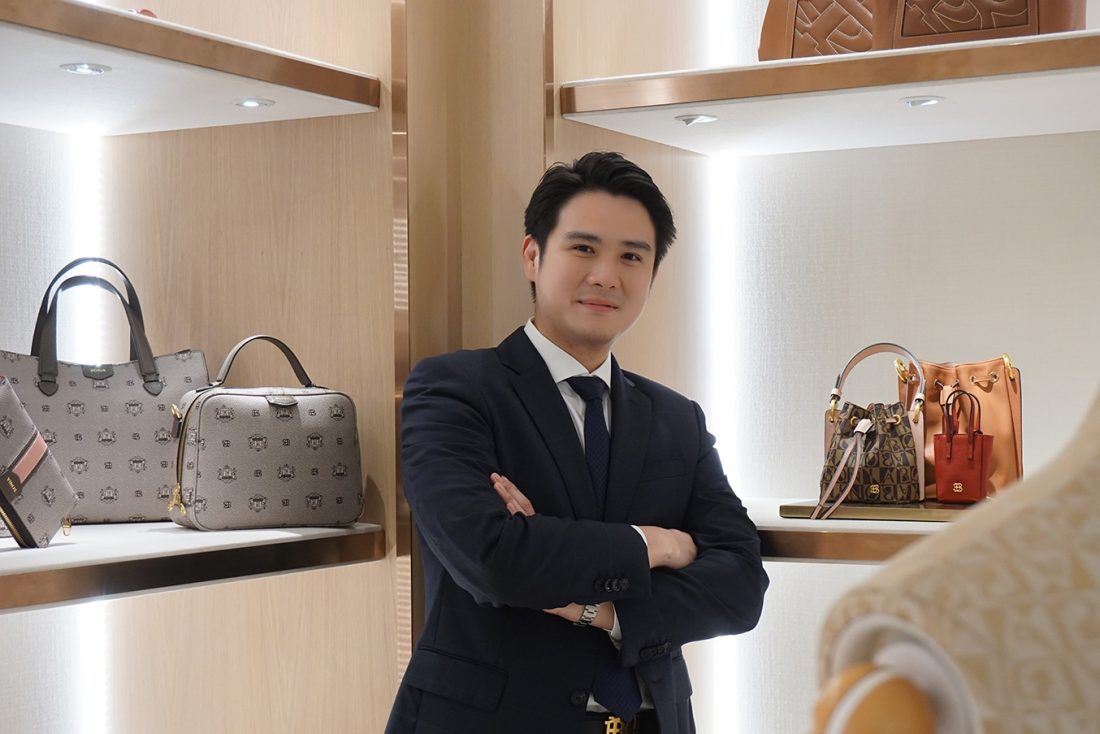 Returning to roots
If you thought shoes, bags and common leather accessory like belts and watches are all Bonia has, you thought wrong. Bonia now has all the above added with watches, charms, pouches, and more.
All product lines are seen to by an in-house creative team proudly spearheaded by local designers. Tengku Syahmi and Noah Lim, renown names on their own in the local fashion scene, oversee the women's and men's lines respectively.
Dato' Sri Daniel brings the local touch even to the fashion campaigns of each collection from the house. Another local fashion superstar Jonathan Liang consults on most of the campaign direction and Dato' Sri Daniel's wife Datin Sri Linda Chen, a fashion scion herself in high society circles, lends her input alongside.
"There's nothing more gratifying than being known as a Malaysian brand," Dato' Sri Daniel says. "For our latest campaign, we featured exclusively Malaysian talents, from the models to the creative team, rather than going abroad to shoot. We made sure to put them front and centre, whether that was for our campaign shoots or our social media content. It proudly represents who we are, and where we are as a people – that's something to be proud of."
Every step of this local injection is intentional and calculated, with the long-term goal being to raise the name of the country alongside that of Bonia. Bonia is Malaysian and it is very proudly so.
"With roots in Malacca and Penang, our heritage will always be a huge component of who we are as a brand," Dato' Sri Daniel shares. "Since the beginning, we've drawn inspiration from Italian designs while bringing our own unique Malaysian point of view to it. It can be a challenge for any homegrown brand to earn international status, and we're immensely proud of the steps we've made."
Another thing Bonia is looking into as a legacy brand is sustainability. It knows that to grow, it needs its home and its sources to continue to flourish along with it, not at the expense of one or the other.
"The team at Bonia really has its eye on the future. Not only does this relate to how we approach product design moving forward, but also how the company as a whole can play a bigger role in the community and the environment," he shares. "The world is experiencing social and environmental challenges like never before, and as a company, we want to make sure that we are positively contributing where we can. The coming years will see the company take necessary steps towards sustainable development and fostering our desire to give something back to the world."
He teases a few up-and-coming projects that will come with even more of this Malaysian heritage and sustainability plans, but cannot divulge more. It is just as well, so there's all the more to look forward to.
From its humble founding in 1974, Bonia has come a long way. Yet as of today, it has a lot more to share still.
For more information on Bonia and its offerings, log on to the official website here.
(Photos: Anson Siau)