This year has not been short on wonders in design, performance, and marketing. We look back at some of the cars that made us feel all kinds of motor magic.
It's been quite the year for our favourite car makers, and they show no sign of slowing down. We've had supercars and SUVs, optimised for road or track, solo or family – the possibilities are endless, it seems, and we're reaping the benefits of such a diverse industry.
We take a look back at eight 2017 releases that made us feel all kinds of motor magic.
Audi A8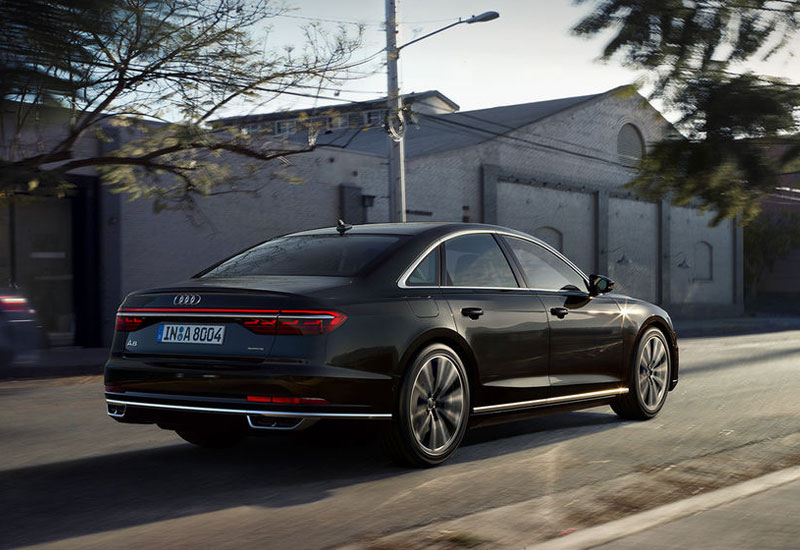 The majority of the A8 lineup this year comes in long-wheelbase A8 L trim, including in Malaysia, although its shorter S8 is a beauty in its own right. Design is key to the A8's reputation, being the model Audi uses to present latest innovations to the masses.
Audi A8 is powered by V6 TFSI engine for efficient performance, with an 8-speed auto transmission complete with Dynamic Shift Program retaining propulsive power during gear changes. Driving or riding in this model has been said to be rewarding in their own ways, thanks to driving assistance systems, generous legroom, and seamless infotainment tech.W audi.com
Rolls-Royce Phantom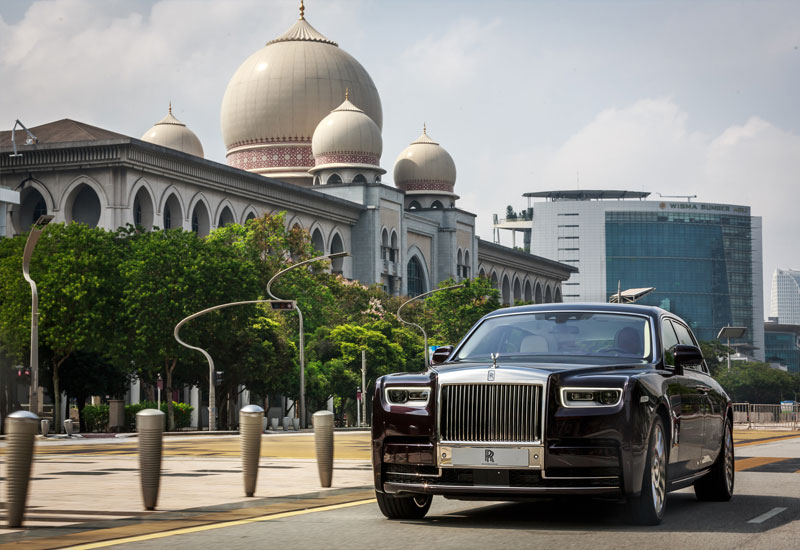 Let's go over this again… all-aluminium spaceframe setting the tone for a coach-build future, silently-roaring V12 heart, 130kg sound insulation (not including Silent-Seal tires), and centrally-integrated intelligence system. These form a huge part of the eigth-gen Phantom's identity, released to much fanfare and talk of a bespoke future. Is it any wonder, though? Rolls-Royce outdoes itself with every Phantom, and this one is no different innovation-wise.
This Phantom brought us a couple of class-leading firsts. It is the most silent car in the world. We're also pretty sure it's the first luxury automobile to have its very own panel gallery for commissioned artwork. W rolls-roycemotorcars.com
Lamborghini Urus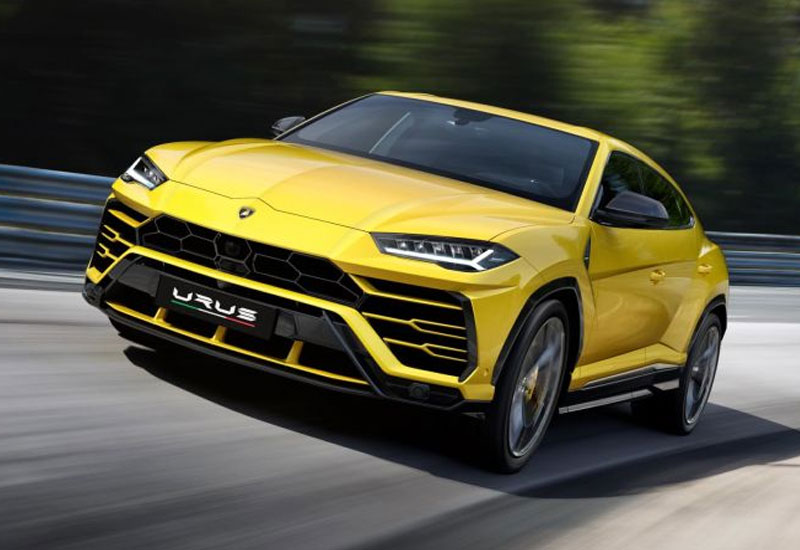 You know this list wouldn't be complete without 'the world's first super SUV' – the Spanish bull that's aggressive in design as it is agile in handling. We called Urus the perfect starting point for a supercar guy starting a family, because besides angular design code, 4.0-litre V8 allowing 62 mph in 3.6 seconds, seven driving modes, and an all-around badass persona, this landmark model seats five.
Urus also marks the entry of Lamborghini in the SUV market, signalling the start of an era for supercar makers of its stature. We also don't think it too naive to say this could be the genesis of next-gen SUVs, where 'bulky' doesn't have to translate to 'boring'. W lamborghini.com
Lexus LC 500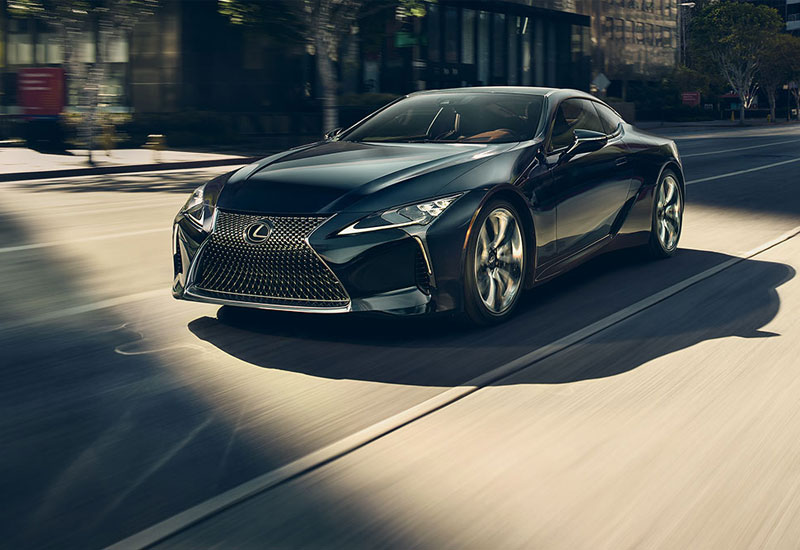 Positioned as a flagship four-seat coupe for the new generation, LC 500 is Lexus' thrust into future of combined beauty and power. It is defined by sharp angles, an intimidating meshed front grille, carbon fibre and high-strength steel, which sets the tone for what Lexus claims to be its highest torsional stiffness in any model to date.
But this model has to go the extra mile to pull its weight, seeing as it weighs close to 1,996kg and requires powerful steering and brakes. Top speed is 168mph courtesy of V8 engine via 10-speed auto transmission.W lexus.com
Mercedes-AMG Project One

Mercedes-Benz Malaysia has amazed us one too many times this year, but on the international stage, this hypercar takes the cake hands-down. Unveiled at Frankfurt in September, Project One is a road car with an F1 powertrain. This translates to top speed of over 350 km/h, with dual electric motors harvesting energy and boosting power simultaneously. It also churns out 1,000hp from a road-friendly 1.6-litre V6.
Is anyone really surprised that all 275 models were snapped up almost immediately, at a reported $2.75 million each? W mercedes-benz.com
Aston Martin DB11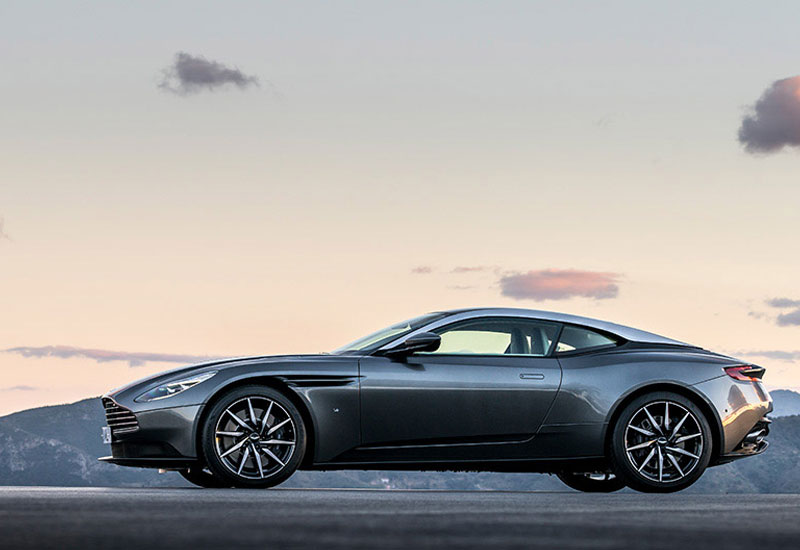 Aston Martin uses three words to sum up the DB11 experience: shape, space, and sound. Striking grille and clamshell bonnet lend a seamless look for a an aerodynamically-practical edge to stability. Inside, an elegant marriage of natural materials, craftsmanship and tech set the tone for bespoke style, with one screen for vehicle info and another for infotainment.
In typical Aston Martin fashion, all this style is complemented by respectable power – 200mph worth, to be exact, with either V8 or V12 engines with paddle-shifted eight-speed automatic transmission. The latter option makes DB11 Aston Martin's most powerful production model. Ride with the top down to get your 007 swag on. W astonmartin.com
Porsche 911 GT2 RS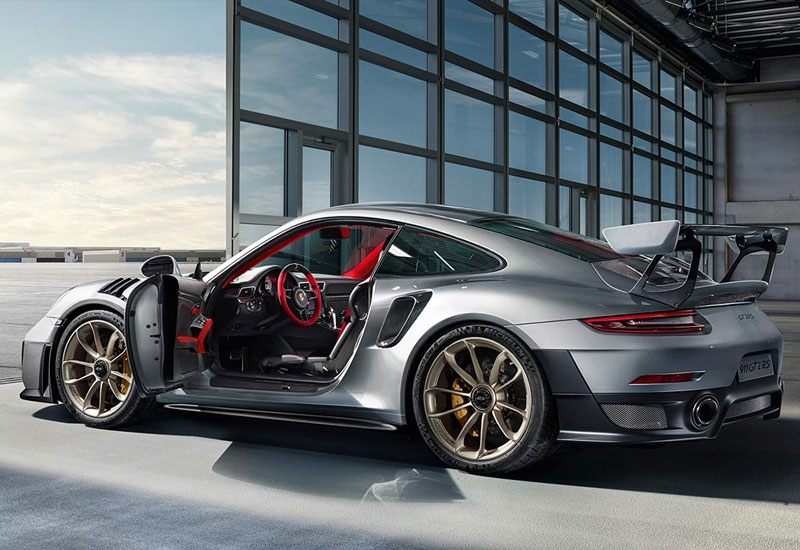 This year also saw Porsche amp up 911 power to produce the GT2 RS, defined by precision and speed for maximum performance. 700-hp twin-turbo engine drives rear wheels through a seven-speed dual-clutch automatic, allowing this racing riot to do 0-60mph in 2.7 seconds – a Porsche Nürburgring record. Pretty driver-friendly for a 911, but with a raw energy that would deter you from driving it around town (unless you're showing off, which is totally acceptable with a beauty like this).
Porsche does a neat gambit of comparing GT2 RS to a parkour prodigy – explore all five chapters on the official site.W porsche.com
McLaren 720S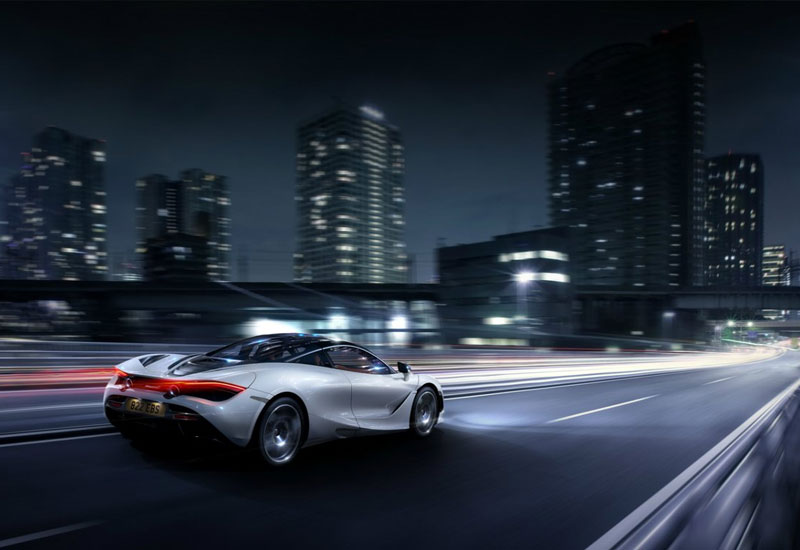 Top Gear called this the 'single most accomplished supercar we've ever driven'. We first caught rumours in 2013, but the first time it hit asphalt was barely a year before production. It's amazing how McLaren whipped out a 91%-new model in that time frame, especially based on performance and design details: 0-62mph in 2.9 seconds, for starters, and a whole lot of carbon fibre in Monocage II chassis.
More rigid, lightweight, and aerodynamically-sound than the 650, 720S is McLaren's statement that the reign of British supercars is far from over. W mclaren.com
Images courtesy of respective manufacturers.