How much are we willing to spend on something ordinary just because it is branded?
What sets luxury fashion brands like Balenciaga, Prada and Louis Vuitton apart from mass market brands is supposedly that their products are high-quality, exclusive, unique and valuable. But is that always the case?
Consider these examples of luxury items that seem like expensive spinoffs of everyday objects, which beg the question: How much are we willing to spend on something ordinary just because it is branded?
Prada paperclip-shaped money clip

Starting off with the most recent shocking fashion accessory, Prada is selling a paperclip-shaped money clip for $185 (about RM795) on Barneys New York. Other than the fact that it is made from sterling silver, people are essentially paying extra for the Prada logo embossed on one side, when a box of paper clips on eBay can easily be bought for under $5. Sure, one can make a case for the value of silver, but we doubt that's enough to make up for the lack of creativity and exclusivity in design.
Supreme brick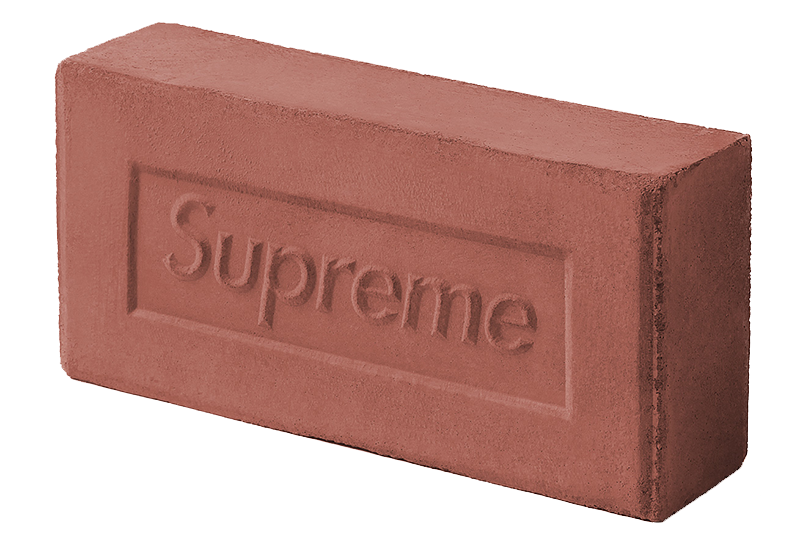 One popular item that made the news last year (for better or worse) was the Supreme brick which sold out within minutes in-stores for $30, but later went on eBay for up to $1000. While some of the other items on this list can actually be put to use, we're not sure why the New York brand would offer a red clay brick with their logo embossed in the centre, aside from plain aesthetic pleasure (read: an excuse to spend your buck).
Balenciaga 'IKEA' tote bag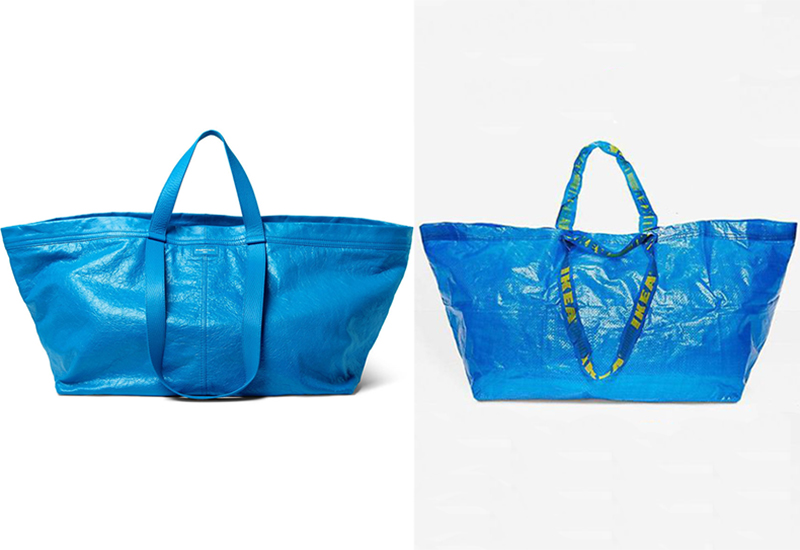 Who can forget the infamous 'Balenciaga Arena Extra-Large Shopper Tote Bag' which painfully resembles the iconic IKEA Frakta bag in size, colour and shape? The major difference of course, lies in the price tag – the designer version costs $2,150 while the furniture retailer version costs only $0.90. Thankfully Balenciaga didn't compromise on the bag's material, which is made of glazed leather in contrast to IKEA's cheaper nylon option. Coincidence or not, is it worth spending that sum on an item that functions like a regular grocery or laundry bag?
Louis Vuitton laundry bag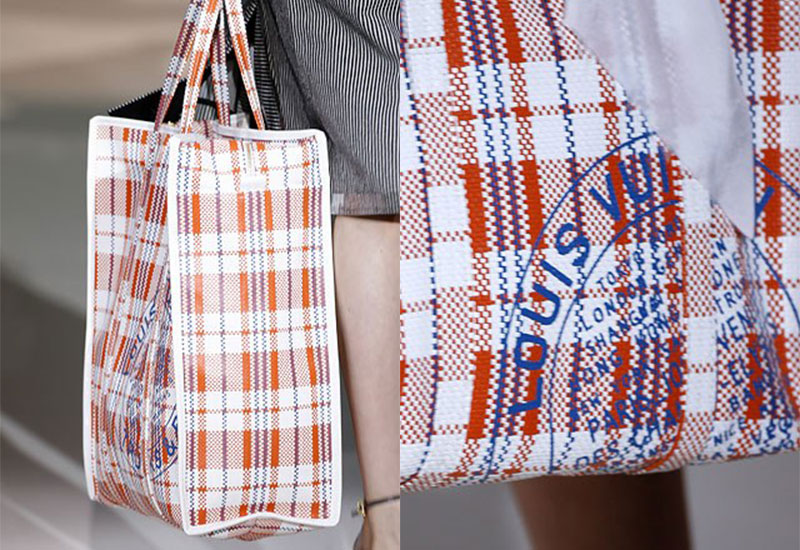 Way before Balenciaga's bag made headlines though, a similar oversized Louis Vuitton bag had already gone through the same scrutiny. The brand's Spring/Summer 2007 collection featured a $1,957 limited edition plaid laundry bag that looked a lot like those recyclable bags you can buy for a few dollars (or ringgit) at the supermarket or in Chinatown. Made from checked leather with bright colours accented with a cream leather trim, the Louis Vuitton version only stands out from the rest with its large logo stamp on the side.
Nordstrom leather-wrapped rock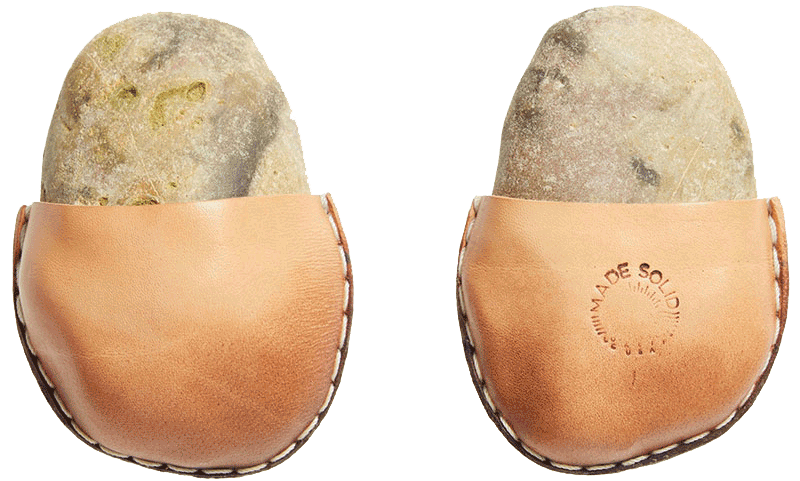 Nordstrom is an American luxury department store chain known for featuring most of the high-end brands recognised around the world; but they made headlines for themselves when they offered an interesting (or absurd, depending on your opinion) item for sale – a leather-wrapped rock. Yes, they actually sold out both their medium and small-sized 'smooth Los Angeles stone' wrapped in vegetable-tanned American leather at $85 each. We wonder if the buyers actually used the stone as paperweight, a conversation piece or a work of art as advertised by the brand, in the end.
Christopher Kane cable ties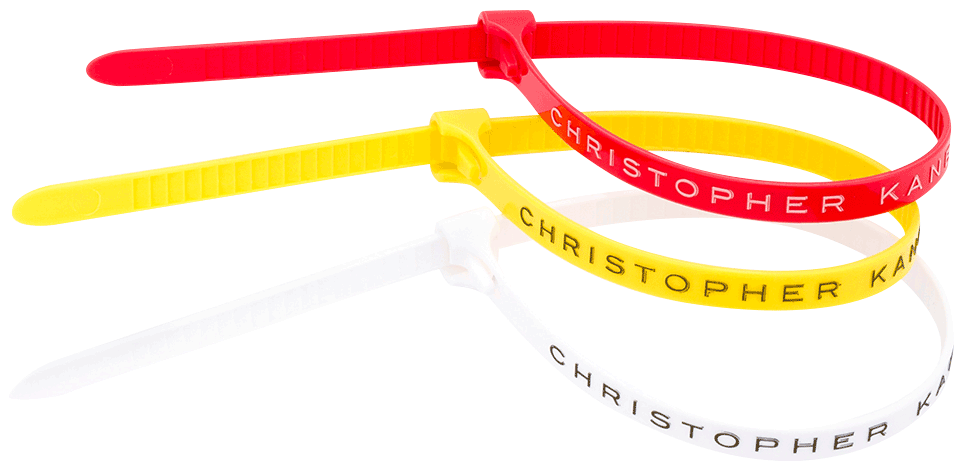 We have seen some stunning hardware-inspired accessories by top jewellery brands such as Cartier and Tiffany & Co., but did you know Christopher Kane had also created an industrial accessory for his Spring 2016 collection? Enter the colourful and versatile Christopher Kane cable-tie, which can be fashioned into a hair tie, bracelet or choker. Though we personally think it is a creative idea, we can't say for sure that we're willing to wear a construction-grade cable tie accessory on ourselves. Would you?