Brendan de Cruz, Volatile, Billie Blue & The Nowhere Men and Kaya get candid on what went into creating their latest albums.
Where music is concerned, Malaysia is not short of inspiration nor creators. Admittedly, global success is reserved for a lucky few at this stage – but for every piece of Malaysian music you hear on the radio, there exists 10 more artists charting and funding their own career.
Welcome to the independent music scene. After a particularly patriotic August & September for Malaysia, FirstClasse sits down with four local artists who have released albums this year to talk plans, processes, and creating your own success.
III by Brendan de Cruz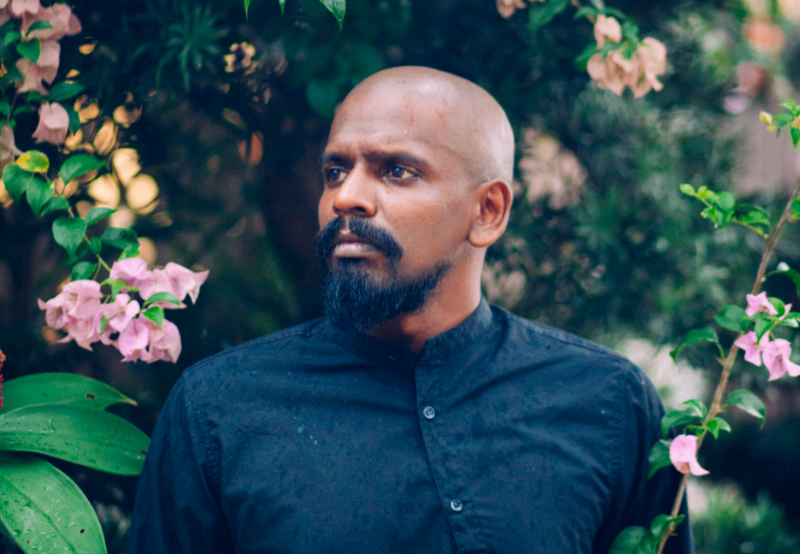 Brendan de Cruz is known for his brand of acoustic power, but his third EP aptly named III employs a full-band sound that extends his range in the public eye. III was recorded by Ashwin Gobinath (Ash) of Nadir Studios.
Describe your songwriting process.
I lock myself in my room and get in my zone – it's not a scheduled routine. I wrote three new songs for this record, and the other two were carried over from the previous EP. Writing songs could take anything between a half-hour and a week, but I work towards a deadline – that is, the album launch.
What has been your greatest challenge so far?
Finding the right sound that satisfies me as well as the general public. It is a learning process, and my sound has definitely changed over the course of these three records. I do not stray away from my main alternative/folk sound, but there is an evolution to the music.
Who is your biggest musical inspiration?
My dad. He was a journalist/ editor by day, and a musician by night. We grew up watching him with his guitar, singing with country bands. One night out, dad was asking a couple of his children about our plans for the future, and when it came to me, he said, "I'm not worried about you, you will just keep singing."
What is your message for other Malaysian bands?
Never give up. Just keep trying. Most of us know how hard and frustrating it gets, but in the last two years as a full-time musician, I have seen growth in myself, the local scene, and the other amazing acts around me. There is opportunity in Malaysia. It's very much about how badly you want it, and what you are willing to do to get it.
Brendan also organises A Very Indie Showcase at The Bee, which was picked up for Urbanscapes 2018. You can catch him at Awana Golf Resort in Genting Highlands till December 9, where he's playing six nights a week. Check out Brendan de Cruz on Facebook, Instagram, and Spotify.
It's About Art by Volatile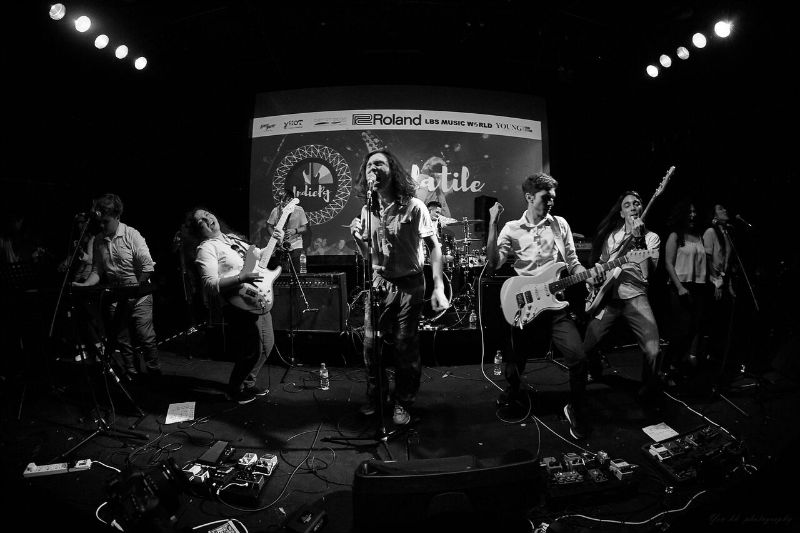 Volatile is a collection of Penang prodigies that birthed their second record in the same studio as Brendan. You may not have heard a local band like Volatile, so their modern revival of 80s Totò-rock may come across outlandish beside Top 40 radio – yet concept album It's About Art holds an undeniable force that hooks in listeners of all ages.
What's your songwriting process like?
Sean usually works on a basic arrangement which he brings to rehearsal, where we sit down as band to work out individual parts. It usually takes two or three rehearsals (three hours each) to settle on the first arrangement of a song, but after that it grows with new embellishments over months and years.
What's the greatest difference perform live vs recording in studio?
Playing music to a live audience is a magical experience that makes you look at your own material in a new light, but it's also challenging because you can't fix your playing in post production. You're so focused on putting on a great show that there is a much greater margin for error.
With recording, rarely is something born of a mistake. Every solo, fill, and harmony is planned, but it does give way for experimentation because you can play over yourself and intention emerges with more clarity. It was a great experience being able to multi-track, though it was challenging because you're playing in a quiet environment with a few other people in the room – following a metronome, trying to play clean, and all the while still having to bring that live stage sound.
Favourite recording moments?
Reuben (keyboard): Struggling to learn the first song off this album (By My Stains) and being so relieved when it was over, only to realise the rest of the songs were even harder.
Raul (bass): Getting stuck in an eight-hour jam (that was made up of a three-hour standstill during which I had to pee in a bottle) to go for recording.
Jordan (drums): Ash shouting randomly to get us to loosen up during recording.
Sean (vocals): Recording effects for songs eg. throwing sticks and rustling papers in the studio for the intro of Culture Vulture.
Jaime (lead guitar): Getting Brendan de Cruz drunk so he could shout gibberish for the intro of On the Attack.
Where will Volatile go from here?
To sell out Wembley Stadium! More realistically, to play festivals overseas and at home. We also plan to release more albums and collaborate with other musicians in the long term. Sean has just left to continue his studies in Scotland, we are using it as an opportunity to expand our reach and hopefully make that transition into an international band.
Volatile will be recording live in December and are set to play a festival in January – follow Facebook, Instagram, and Spotify for details, coming soon.
Find Gold by Billie Blue & The Nowhere Men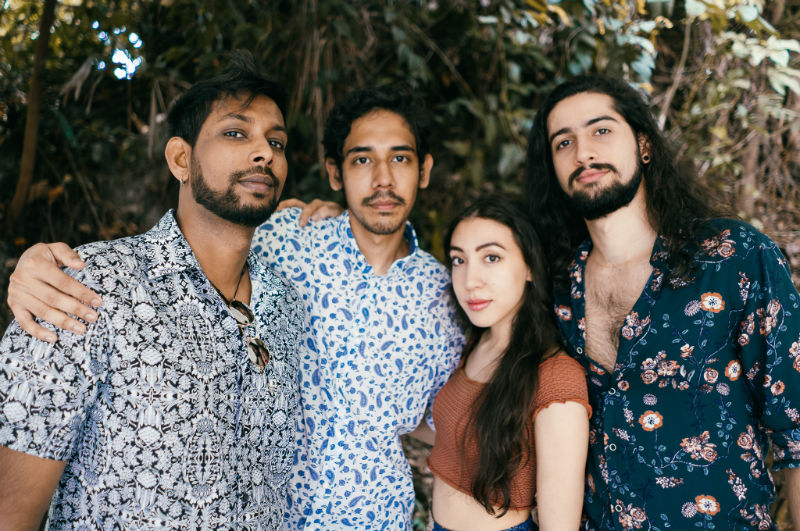 BBTNM's debut album Find Gold is another Nadir Studios production, recorded live and released earlier this month. The band's soulful, psychedelic sound is inspired by the 60s, complete with impactful vocals in the vein of Jefferson Airplane.
Why was it important that you recorded live?
Reuben (drums): When you perform live you create that energy together, and we wanted to keep that vibe on the recording. It's not just for the sound, but the feel.
Billie (vocals): I recorded vocals separately, but when I listened to what they had played together, it felt a lot more organic. It was the first time recording for Soheil and I, and we've reached a sweet spot performing, where we know how to groove together, off each other, and off the audience. We wanted to retain that.
What was your favourite part of recording?
Soheil (guitar): It's hard to have a favourite thing about recording! I like performing, but in a recording room you're under a microscope; especially when you're doing it live, you don't have the luxury of 100 takes. You get conscious that the smallest mistake is going to screw things up, but when a take works out… that's the best.
Reuben: It's like doing an add maths equation – only when you get the answer do you feel good. There's a satisfaction in having created something.
What was the inspiration for Find Gold?
Billie: We wrote the songs individually, but 'find gold' is a line from our single Emperor ('So long till the Emperor finds gold'). It's a semi-political observation on what's going on around the world – what has always been going on and will probably go on forever. In the context of that song, people are always hungry for power and searching for more, but there's no cap to it. You always want more.
'Find gold' refers to the process of getting somewhere or searching for something, and that gold could be anything, depending on the individual.
What is your message for other Malaysian bands?
Soheil: Many bands here have been around for so long but never put their stuff out there, and I now see why. Just finding the right place for your sound and working towards something you'll be happy with is already challenging. At some point, it becomes about setting a deadline and just doing it.
Billie: I think it's better to create something that you're going to gain from anyway, even if it's not perfect the first time around. Like, I can't believe we have a song on Spotify!
Soheil: Me too, sometimes I check to see if it's still there.
Follow Billie Blue & The Nowhere Men on Facebook, Instagram, and Spotify for more.
On Toast by Kaya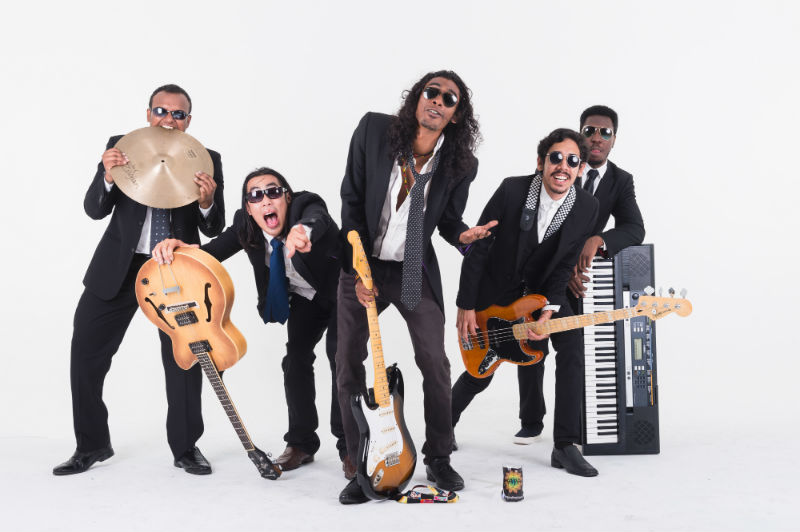 Kaya's debut album On Toast took 10 months from ideation to execution. The April launch packed The Bee, Publika to the brim, while debut single So Right made HITZ Malaysian English Top 10 home for 3 months. If you're looking for an energetic show that will get bodies moving, your search ends here.
Kaya pulls in the crowd every time. How did you build a fan-base that keeps coming back for more?
David (bass): We've been growing this fan-base for close to five years – busking, playing weddings, bars, festivals… we constantly played different places for the (paid) exposure. It was about meeting people and getting over stage fright.
How did you get So Right on air?
David & Emmanuel (vocals & guitar): We met Basil (HITZ MET 10 host) at Island Music Festival and he liked our original, so we told him we were coming up with an album. It was a bit of fate, luck, and timing. We went through CD Baby to get On Toast on all other platforms: iTunes, Spotify, YouTube, SoundCloud etc.
Where does Kaya go from here?
Emmanuel: We just wrote three songs today, and will take it to the studio soon. Yuna said to release singles, so that's the plan! Singles allow us to create hype while capturing short attention spans.
Michael (lead guitar): We plan to do festivals while we can still hold a performance without getting tired – push it all out before we're 30!
What is your message to fellow Malaysian musicians?
David: Perseverance – just keep writing original music! Don't bite each other's heads off, be honest… that forms the band.
Ezra: Don't take it so seriously, just do it. At the end of the day, you're on stage with all your band mates, in front of the fans. It's a nice feeling.
Michael: Let it flow, be honest, take feedback. Don't be biased, we can do the same thing Western musicians are doing!
Emmanuel: Everyone must be able to work with each other. Listen to each other's ideas. Our relationship has changed after we released the album. It feels like, woah, we've got a child. Now we're married, guys!
Get more Kaya on Facebook, Instagram, and Spotify.
Images: Respective bands