Southeast Asia's first ever #MBFWKL presented designers from near and far over four nights of fashion shows themed around limousines, SUVs, dream cars, and compact cars.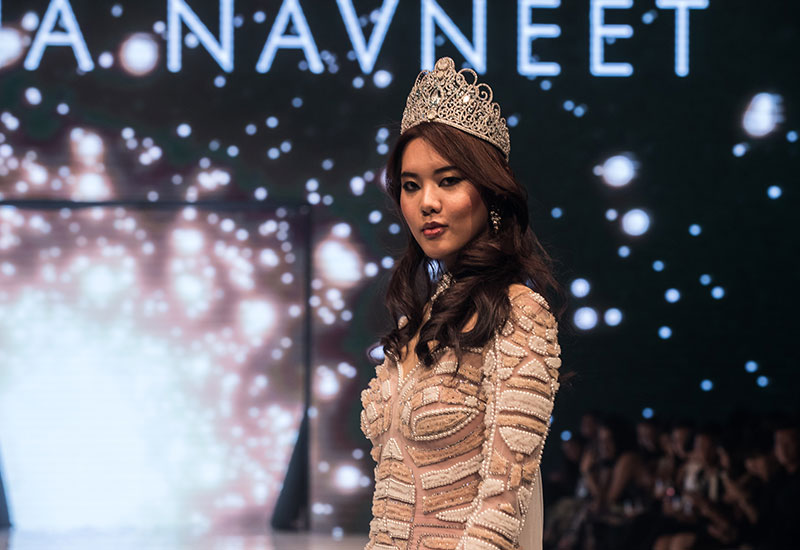 Malaysia witnessed another first for Mercedes-Benz this month, and this time, it crossed industries. After New York, London, Paris, and Milan, came Mercedes-Benz Fashion Week Kuala Lumpur (MBFWKL), a four-night fashion extravaganza featuring the likes of Julien Macdonald, Francis Libiran, and Thomas Wee.
We dropped by on Day 2, which highlighted the respectable SUV portfolio of Mercedes-Benz Malaysia automobiles. Models (of the machine kind) lined up at the entrance of Chin Woo Stadium, commanding the attention of the who's who in KL's thriving fashion scene.
Inside, the runway set the stage for designers from near and far. The International Trends Showcase saw London hyper-street brand Tourne de Transmission open, followed by AHNDE, Celest Thoi Bridal, and Bhawna Navneet.
Here's a rundown of the three Asian representatives of the night.
Flower power: AHNDE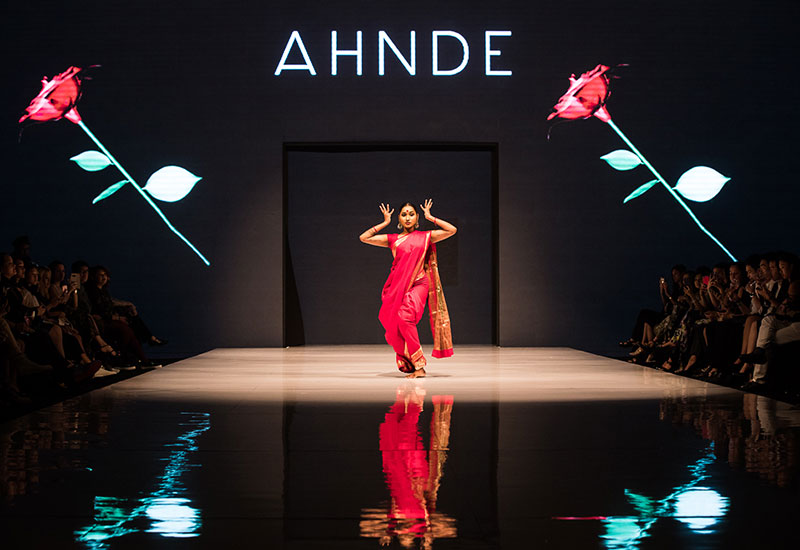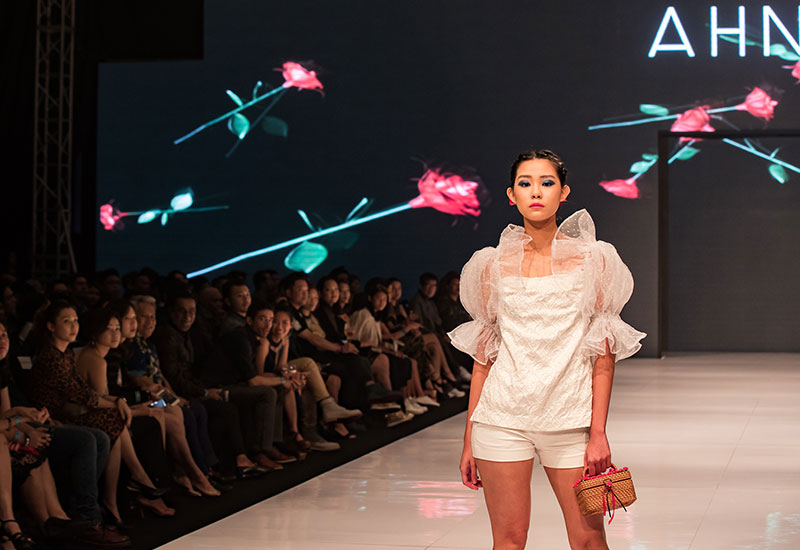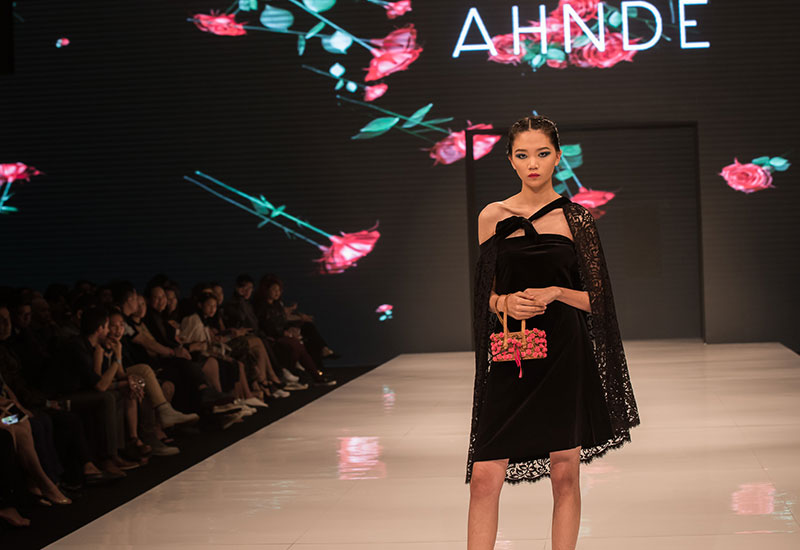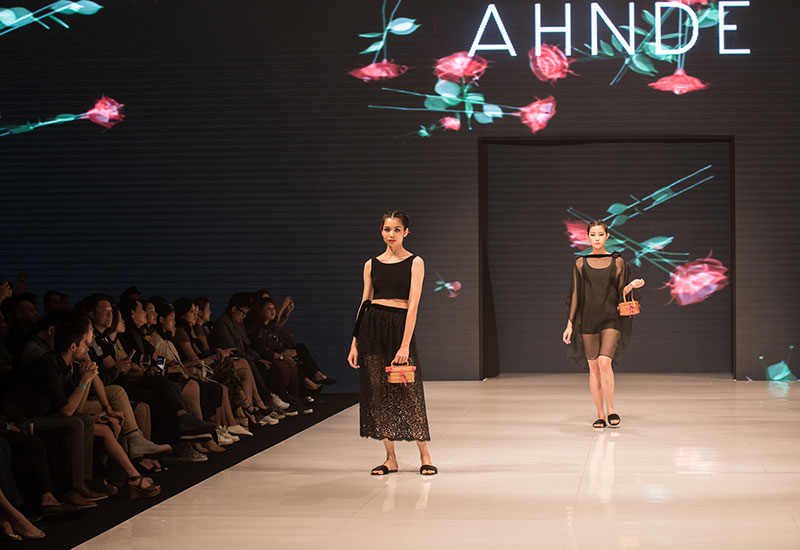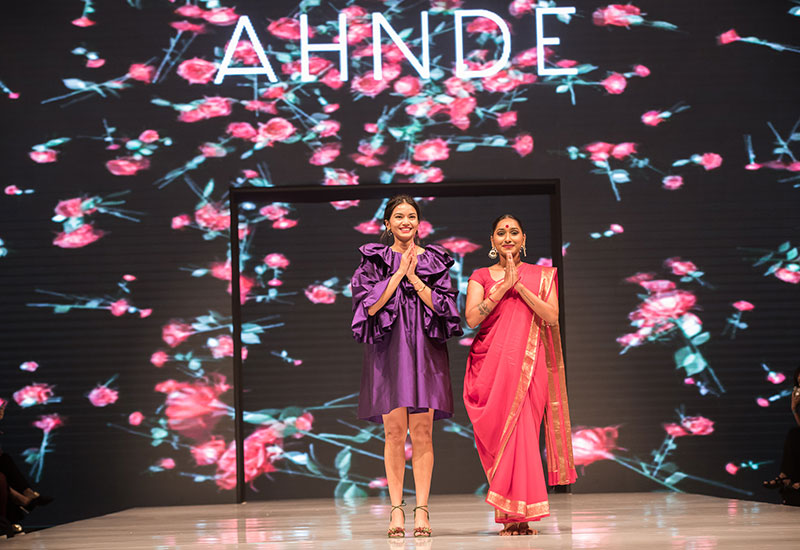 (swipe left for more)
London-based Malaysian designer, Tanya Steven, only releases one ready-to-wear collection annually. Her brand of fashion is collection of collaborations – between art and science, thinker and creator, or simply artist and artist. A celebration of lyrical movement (the show opened with a classical Indian dance), AHNDE (pronounced 'and') zeroes in on flowy silhouettes attuned to unabashedly feminine design codes.
This shone through Steven's flower of choice for her MBFWKL collection – the romantic rose. Floral motif led a diary of diverse ideations, peppered with silk organza, layers of vermilion, and a certain oversized brocade coat. Strong, dark hues contrasted the soft, light fabric favoured here. Miniature roses were also spotted on the Piccolo Baby Rattan bags adorning each slender wrist.
Check out AHNDE on the official website or follow on Instagram @ahnde.
Modern fairytale: Celest Thoi Bridal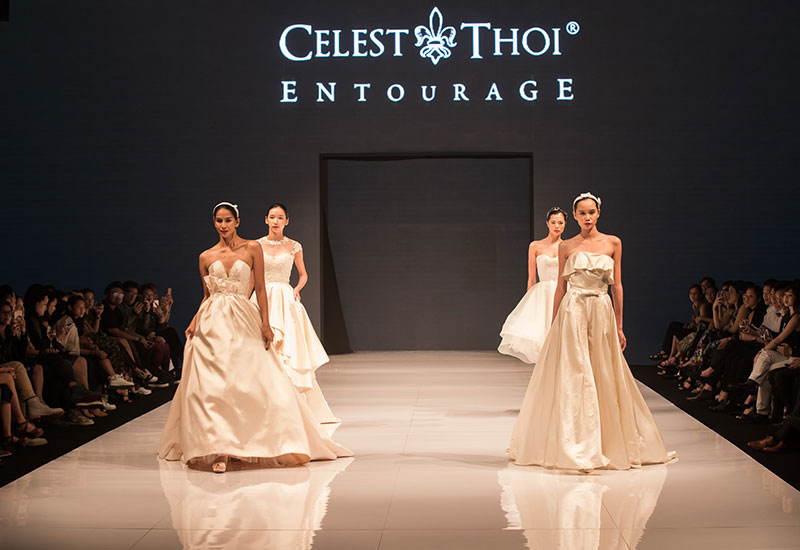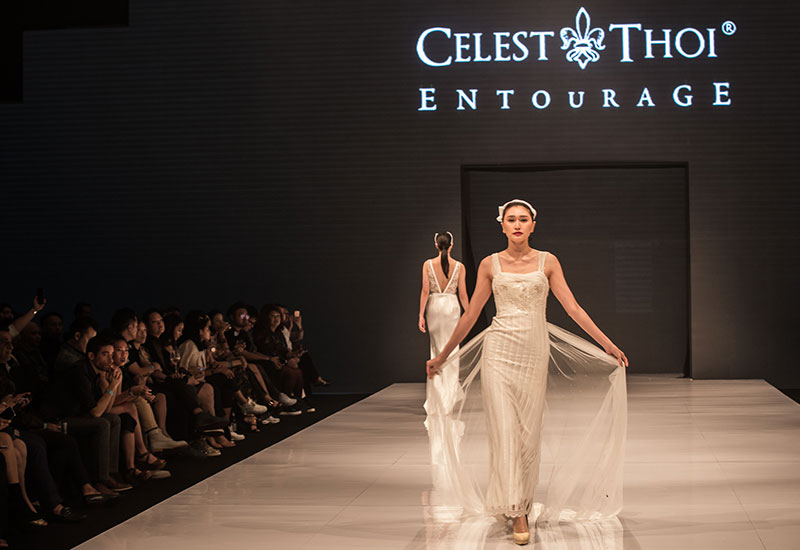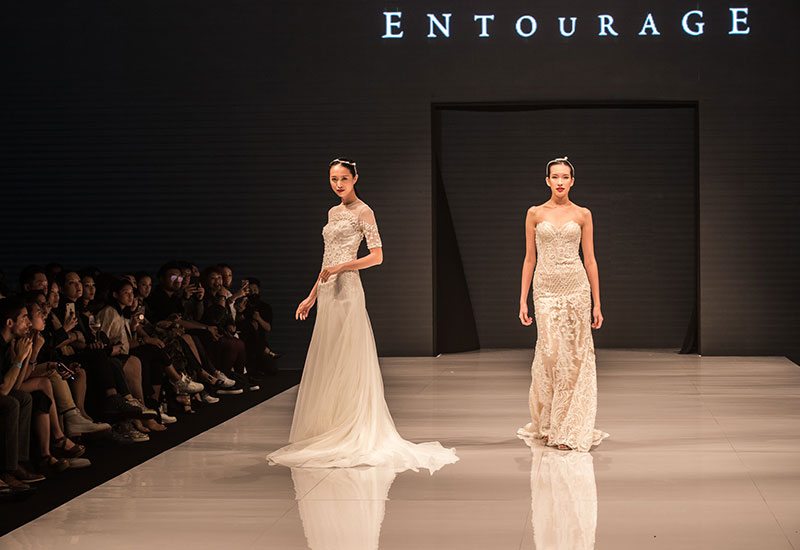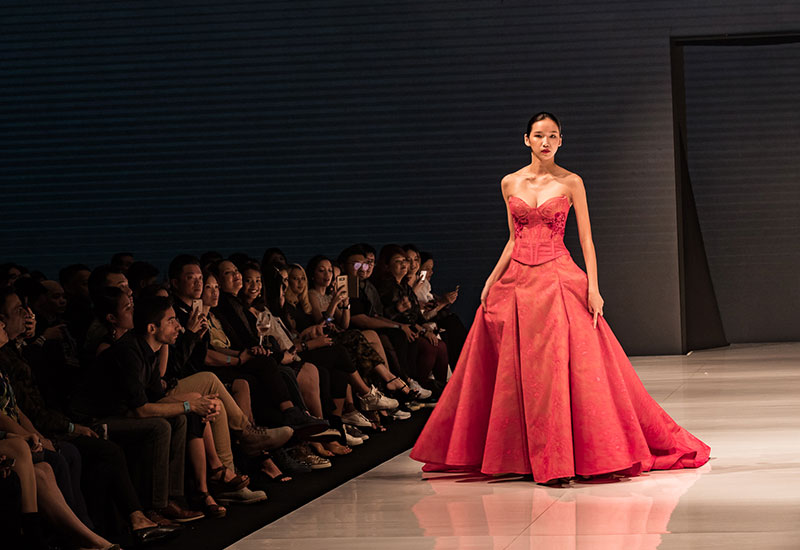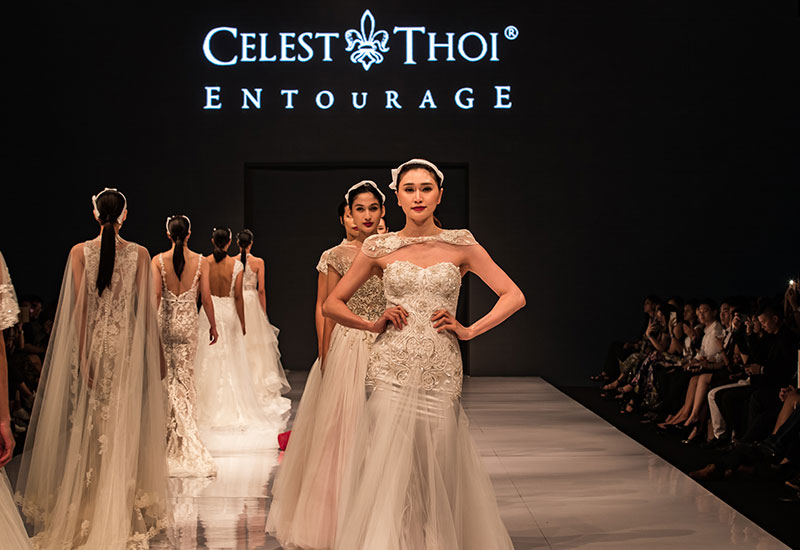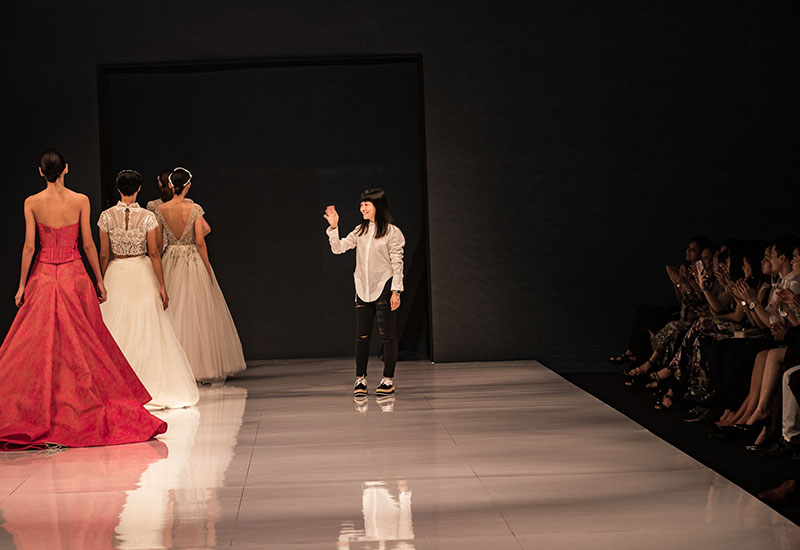 (swipe left for more)
This pint-sized designer is no stranger to Malaysians, having established her bridal brand here since 2009. Once again, the self-professed wedding enthusiast put forth a diverse testament to her skill as a wedding gown specialist.
Pantsuit dress, classic heavy lace, crop-top dress, dramatic cape-veil – Celest Thoi does it all with modern flair and splendour befitting the empowered bride. It wouldn't be a wedding collection without its fair share of chiffon, of course, but the diversity of lengths, hem and neck lines, and cuts proved that a wedding dress is often anything but simple.
Or necessarily white, for that matter. Chinese brides would be pleased to note show that the closed with a dreamy, red corset number.
Shine like a queen: Bhawna Navneet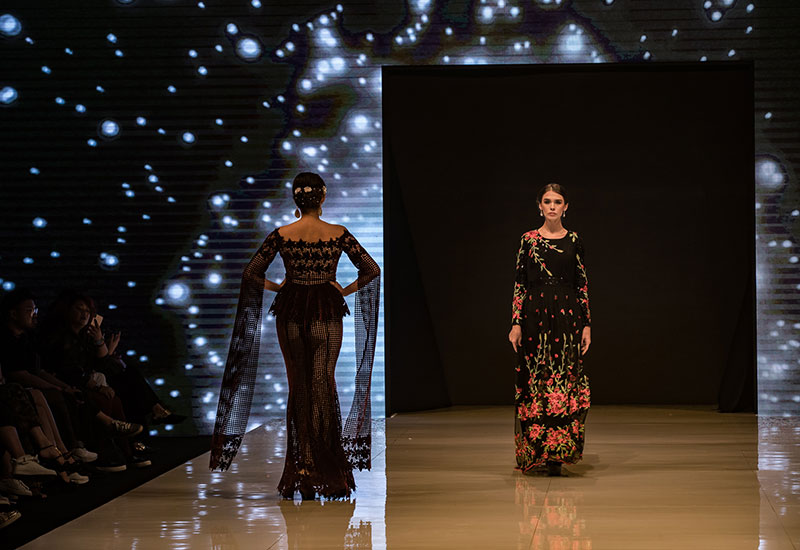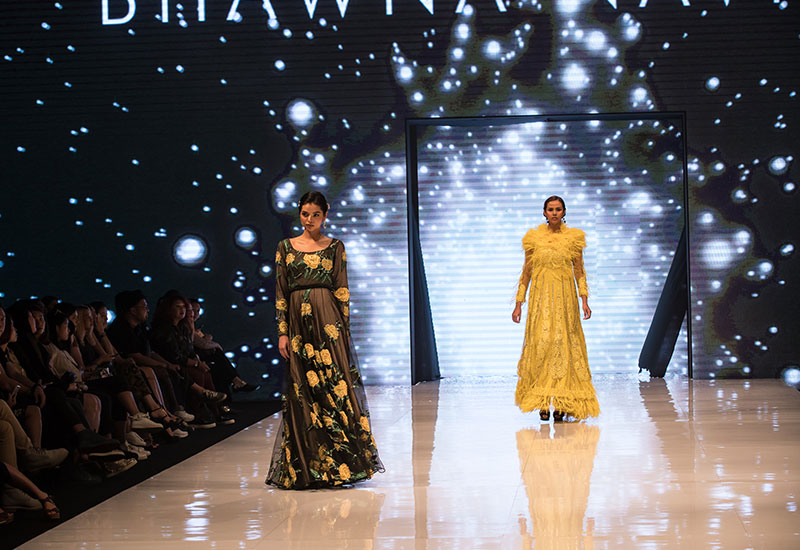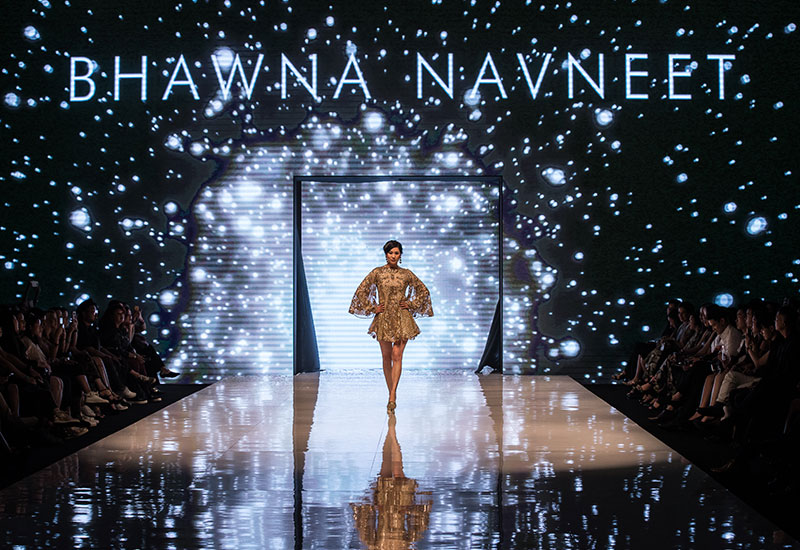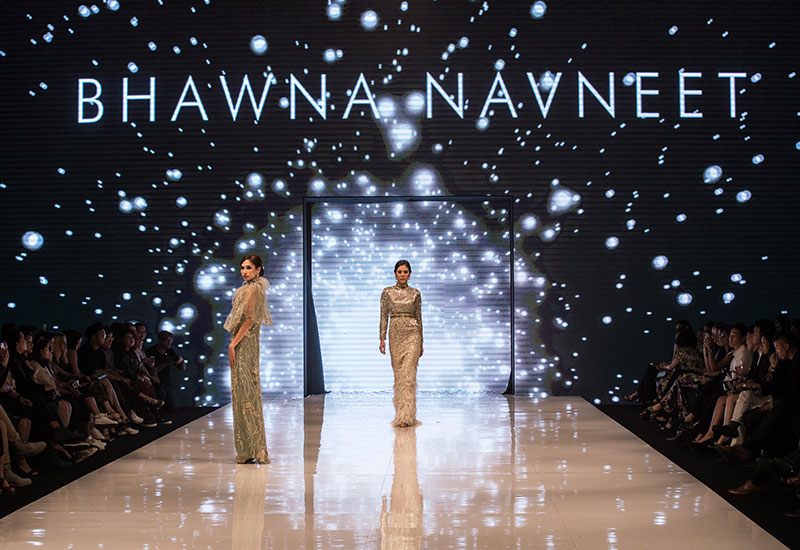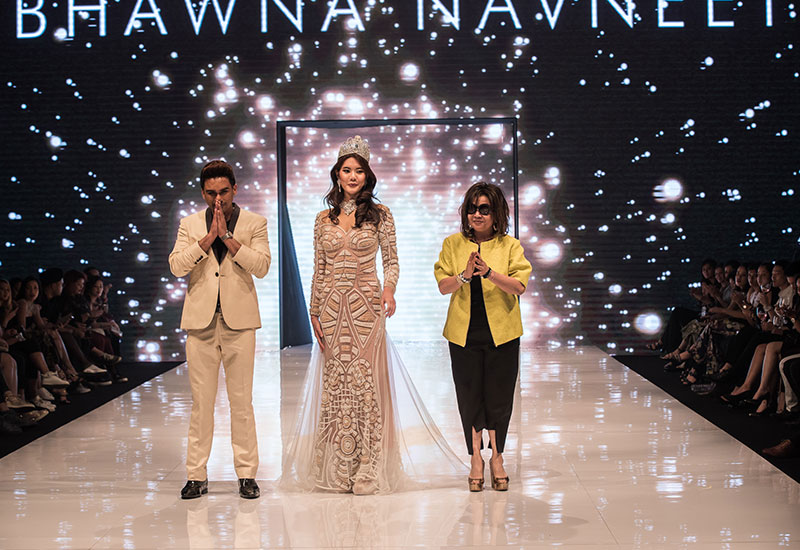 (swipe left for more)
Hand-embroidery lends a unique sense of luxury to evening wear, and the designers behind Bhawna Navneet know this well. It's core to the pieces put forth on this runway, dazzling in sequins and stones that clinch at all the right spots.
From Bollywood-inspired designs to figure-hugging layers, the elegant evening wear collection recalls the power of all things shimmering and sweet. Bhawna Navneet's show was closed by Miss Universe Malaysia 2018 Jane Teoh, wearing a mermaid-hemmed vision of illusion with a white train. Unsurprisingly, the crown on her head fit right into the regal collection.
Follow the brand on Instagram @bhawnanavneet, or visit the store at Starhill Gallery.
For more, log on to the official MBFWKL website.
Images: Mercedes-Benz Malaysia