The local reveal of Mercedes-Benz EQ comes on the back of record-breaking Q1 2018 performance for the premium automaker.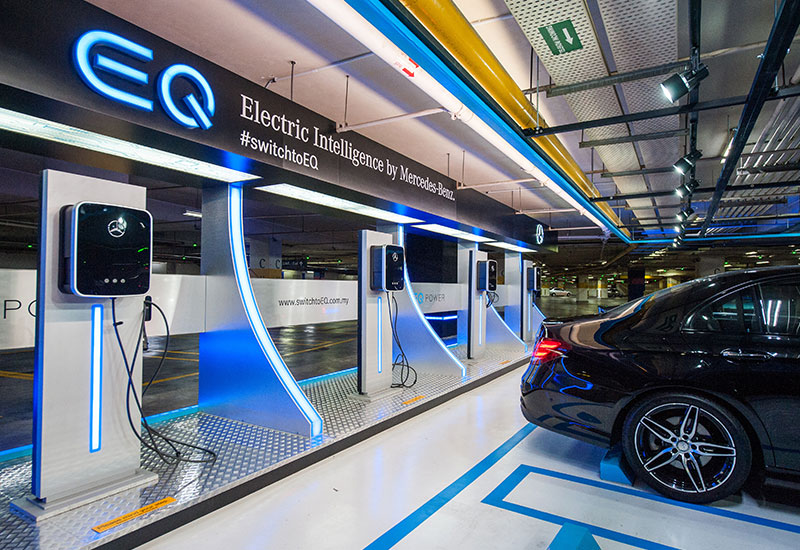 Mercedes-Benz Malaysia commemorated the launch of its electric mobility brand, EQ, with a new charging station at Pavilion KL.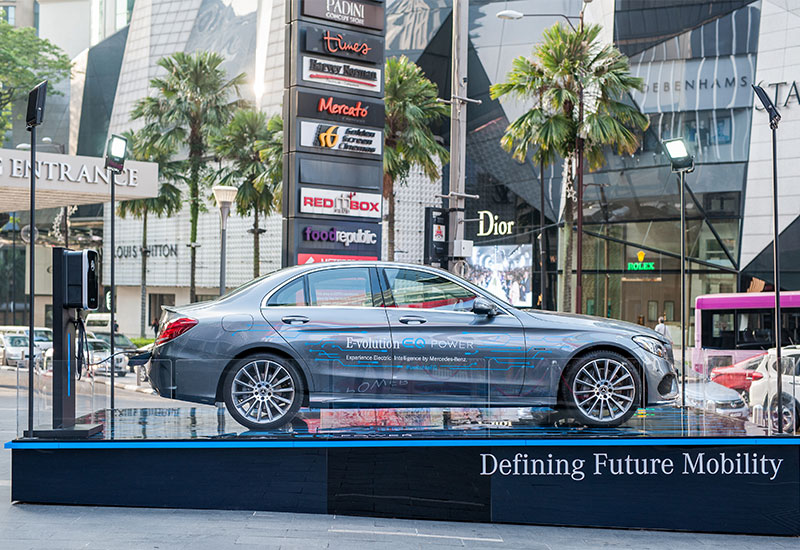 Mercedes-Benz C 350e and E 350e plug-in hybrids are now known as EQ Power models, ushering a new identity for Mercedes-Benz hybrid and electric cars.
(swipe left for more)
Mercedes-Benz Malaysia welcomes the future of electric mobility with its new pillar, Mercedes-Benz EQ, launched today at the heart of Kuala Lumpur.
Joining Mercedes-AMG and Mercedes-Maybach, Mercedes EQ (which stands for 'electric intelligence') heralds a new era for the premium automaker.
Under this branding, Mercedes-Benz C 350e and E 350e plug-in hybrids were relaunched as EQ Power products. Both models are available with the latest EQ Agility Care package, which covers maintenance and servicing for three to five years, on top of an EQ Power charging wallbox.
"We believe that the EQ brand will take us forward into the future of mobility with emphasis and innovation in connectivity, autonomous drive capabilities and shared services," said Dr Claus Weidner, Mercedes-Benz Malaysia President and CEO, calling the launch a 'rare and proud moment'.
Sales & marketing VP Mark Raine expressed the emotional value of the EQ brand, saying, "To us, electric mobility is more than an alternative drivetrain. The EQ brand is our technology calling card for customer-focused electric mobility. It extends beyond the vehicle itself to an ecosystem designed to deliver the best value, convenience and luxury to our customers and fans."
All hybrids from this point forward will be branded under the EQ Power line, marking the future all-electric identity of Mercedes-Benz. The world first glimpsed into this future at Paris Motor Show 2016, through the Generation EQ concept car.
In conjunction with this milestone, Mercedes-Benz Malaysia is furthering its commitment to EV infrastructure – a new charging station is now open at Pavilion KL, with more to come at Sunway Pyramid and Desa Park City. These join the maiden station at Bangsar Shopping Centre.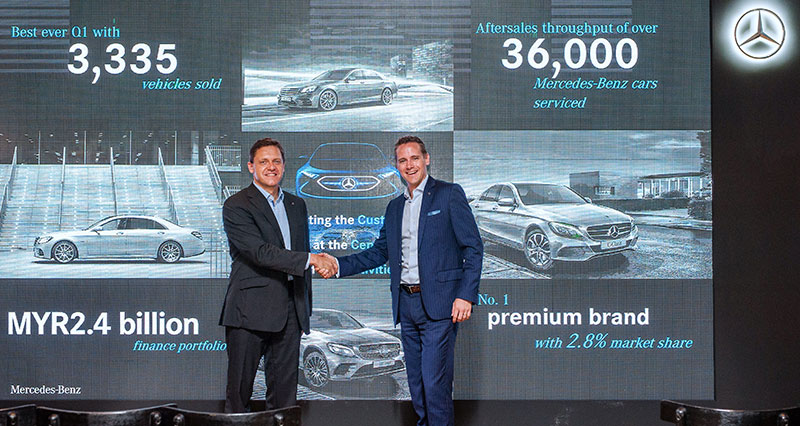 Mercedes-Benz EQ is revealed at the height of Mercedes-Benz Malaysia's success. The first quarter of 2018 has been its most lucrative start to the year, registering 13.2% year-on-year growth with 3,335 vehicles sold. This performance accounted for a 2.8% market share.
Highlights include a 36,000-strong servicing throughput, the relaunching of NZ Wheels Klang Authohaus, and elevated one-stop integrated digital experience through OneWeb (which lets you book a test drive and find best dealers).
Mercedes-Benz Malaysia's Q1 performance is consistent with Mercedes-Benz's all-time best quarter globally, recording 594,304 unit sales peaking in March 2018.
For more information, visit the official site.
Images: Mercedes-Benz Malaysia