If there's one word we'd use to sum up these trends, it's clean.
It may be true that not all beauty trends work well for everyone (especially not those we see on the runways), but then again, some are definitely worth trying. Thankfully, Spring Summer 2018 runways showcased plenty of wearable looks which we'll most likely be seeing more of throughout the year. And if there's one word we'd use to sum up these trends, it's clean.
Whether you like your makeup bold or au naturel, don a short hairdo or keep long locks, here are some nifty 2018 beauty trends to try out.
Dewy glow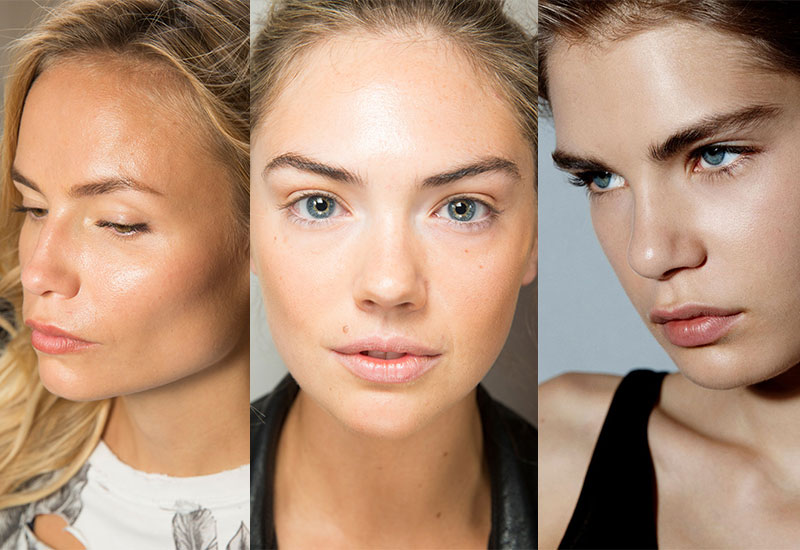 Matte what? It's all about that dewy glow this year, borderline glossy even. Just look at the catwalks of Balmain, Michael Kors, Saint Laurent and Victoria Beckham where models bore glowing complexions sans makeup (or maybe just a touch of foundation/concealer). It's time to embrace your bare beauty girls (and guys)!
Hair clips
Short or long, keep your tresses neatly tucked away with the hair accessory of the season: hair clips! We can't decide if we prefer Versace's classy gold pins or Simone Rocha's cute embellished ones more, how about you?
Bold lips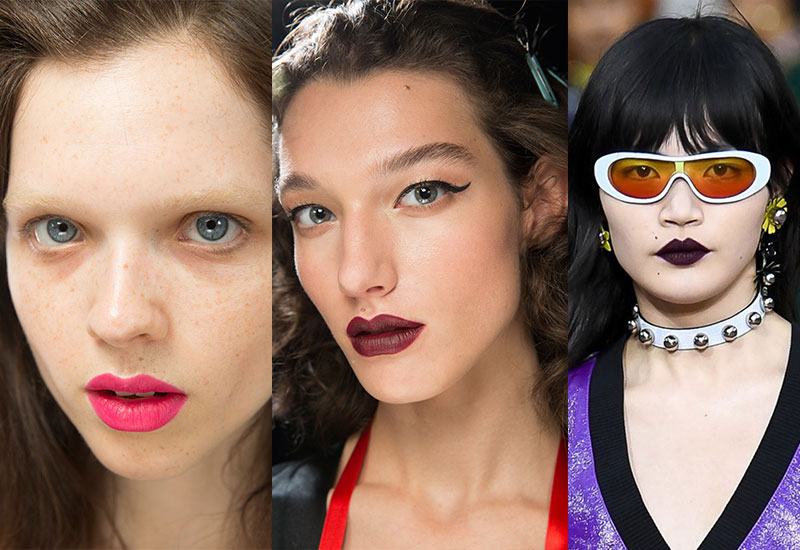 Colourful lipsticks have been around for a while now, but if you've been shying away all this time, perhaps this year will be different with the rest of the face having little to no makeup. You can always start with a bright neon pink like that in Gucci's show or a dark plum tone as seen on Dolce & Gabbana's runway, then move on to Kenzo's goth black shade when you're feeling extra nervy.
Natural flush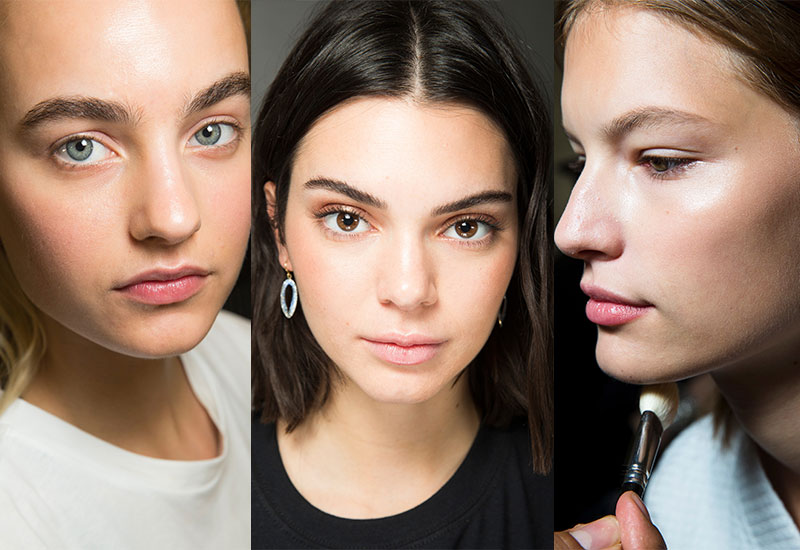 If a bare face looks too pale on you, trust blush to add a subtle flush to your cheeks. A little brush of it will do, in keeping with the whole "clean and natural" trend. Check out the looks on Alexander Wang, Isabel Marant and Victoria Beckham's models for reference.
Vibrant, cool-toned eyes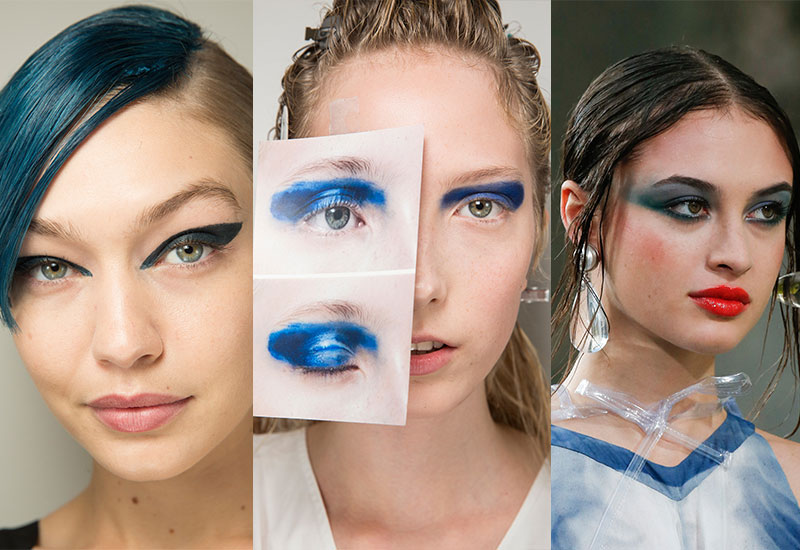 We saw plenty of warm eyeshadow palette releases last year (including Urban Decay's stunning Naked Heat Palette) but it seems like cool tones are taking over for 2018. Chanel, Fendi and Marni particularly got us looking out for delicious blue, green and turquoise hues.
Wet hair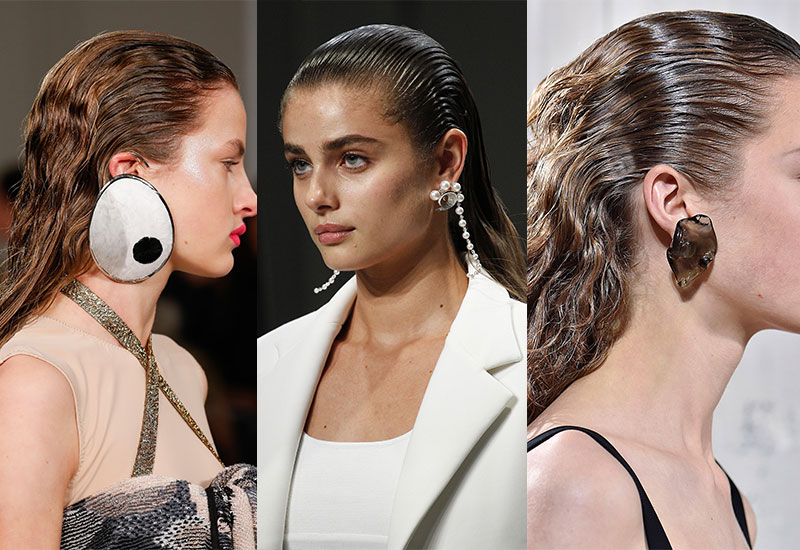 Have you been digging the "messy hair, don't care" look? Well, you can take that one step further now and even skip blow drying! Just comb your crown backwards and add some gel to make it stay – we're totally digging how it turned out on the runways of Alberti Ferretti, Maison Margiela, Prabal Gurung and Proenza Schouler.
Glitter eyelashes?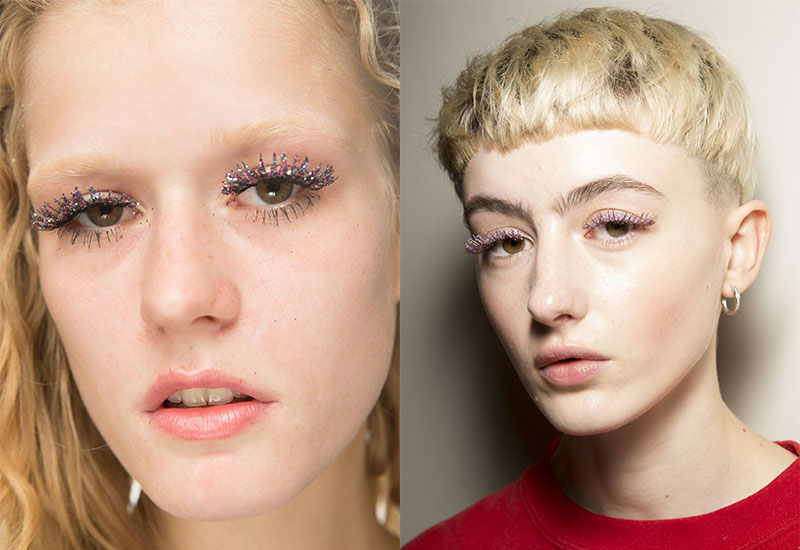 We've kept this for last because it's arguably the most daring trend on this list – and the most eye-catching. It doesn't exactly spell "clean", but if you've got the guts to try on these pink (Ryan Lo) or rainbow-coloured (Gucci) glitter lashes, we bet you'll be among the coolest of the crowd.
Images: Courtesy of respective brands