Beckham showed us that femininity can also be delicate and strong with uncharacteristically lots of pastel, crushed ruffles and plenty of organza.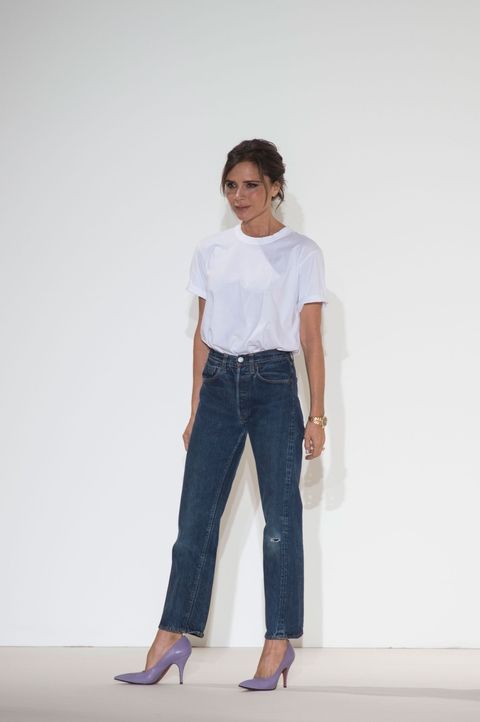 Victoria Beckham's idea of femininity is evolving.
When she first dipped her feet into the designing scene, her collections were more often associated with strong bold colours that don't frequently deviate from the black, white and occasional nude. If there had to be hues, solid core colours were more her go-to palettes, a formula we've come to count on as much as her signature sharp silhouettes and hourglass dresses.
At the spring summer 2018 New York runway however, she showed us quite the opposite, proving that femininity can be delicate and strong.
Models strutted out on stage in a palette of pastels in tailored yet relaxed cuts – for every sharp jacket there was a flowy skirt; for every pencil skirt there was a relaxed pajama blouse that Beckham clearly still is very in love with from seasons past.
The classic black, fiery red and timeless nude were there still, but softened with silk, a sprinkling of crushed ruffles and plenty of organza. Prints also made an unlikely appearance, in sweet moiré patterns that evoked a touch of whimsy.
These were all punctuated with pointed leather high-vamp pumps but also softened with lilac purple, melon green and dusty blue. Some flat sandals and glitter kitten heels also found their way into the collection, a nod to Beckham's mantra of sensible design for the modern woman.
See more of the collection below.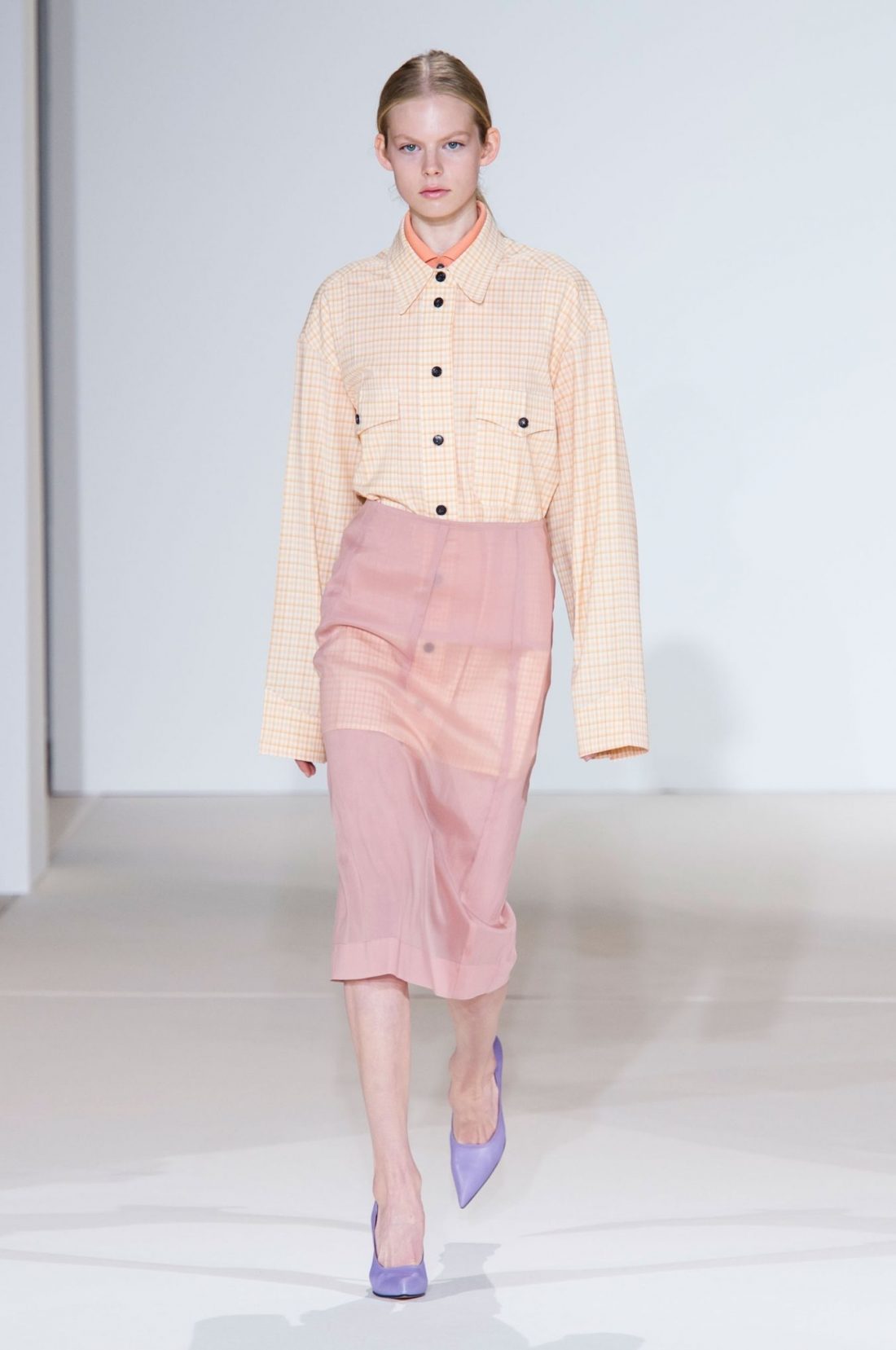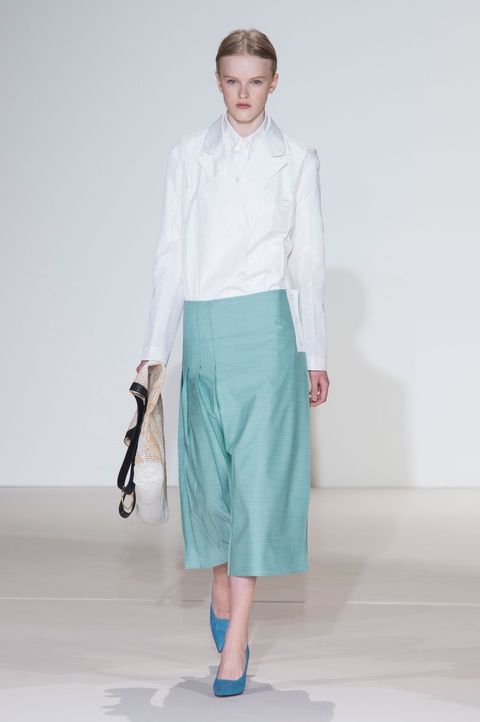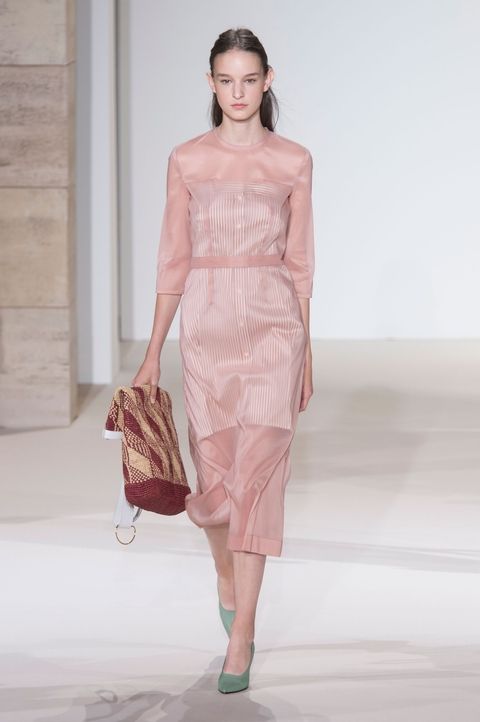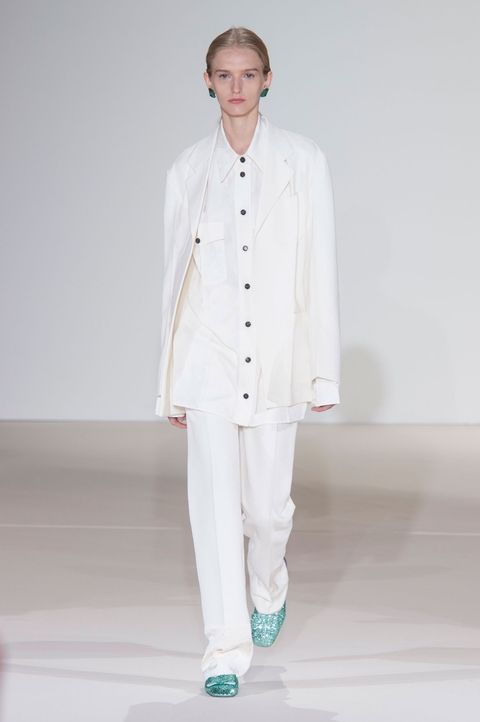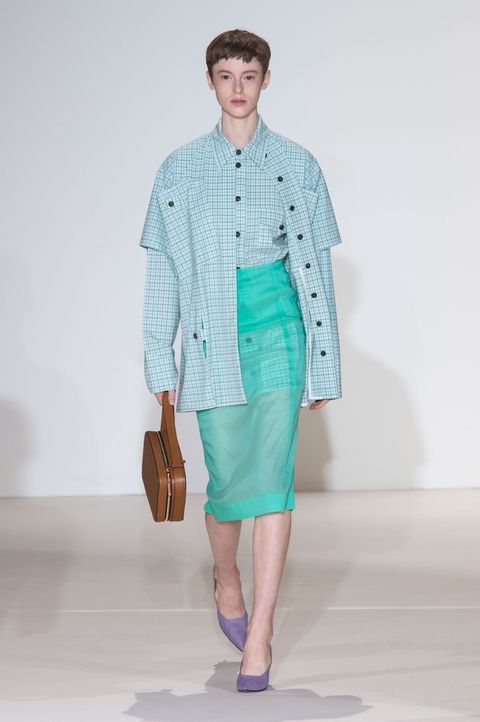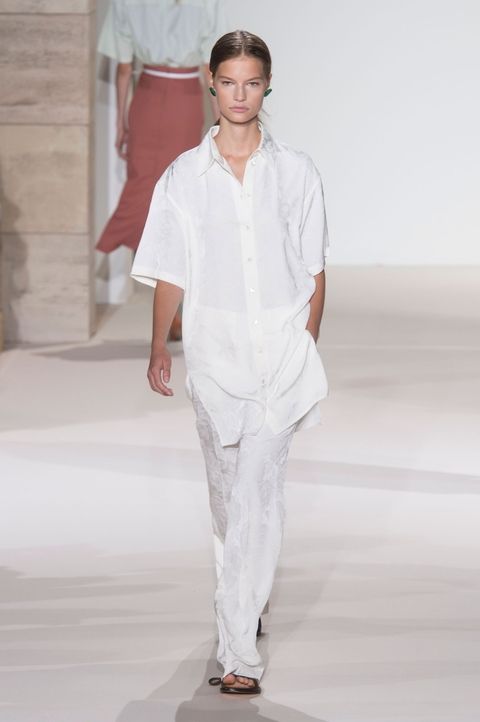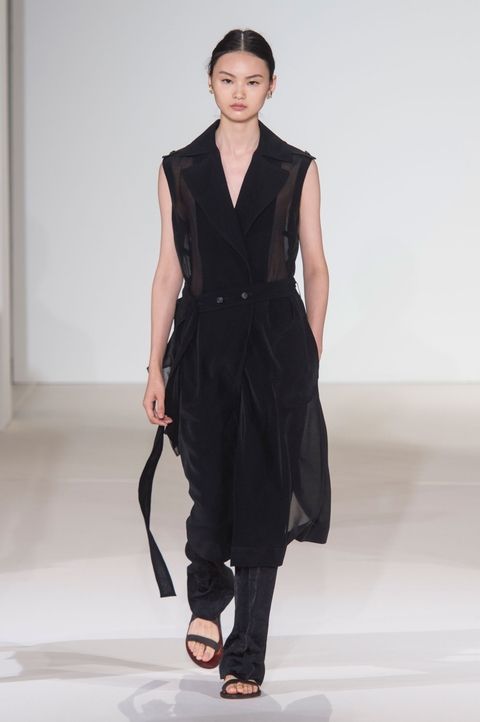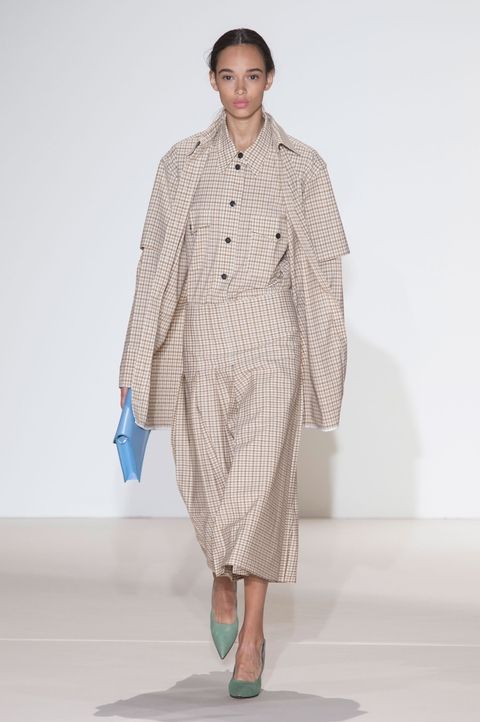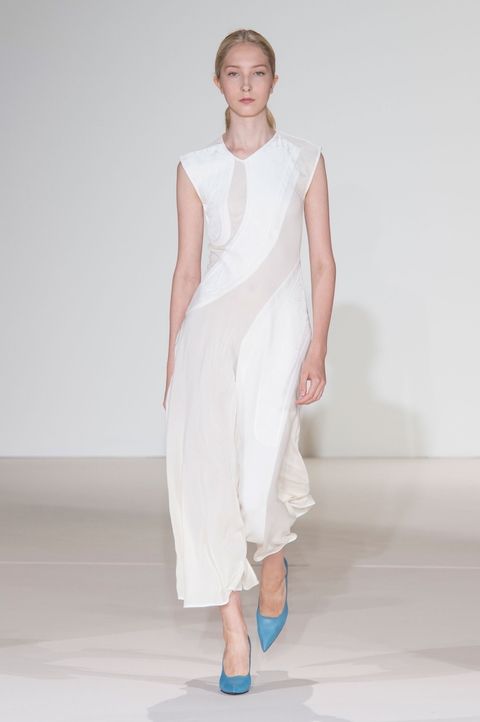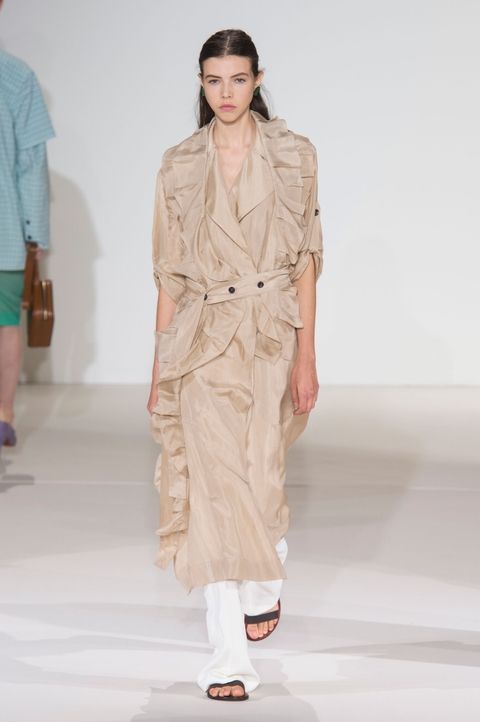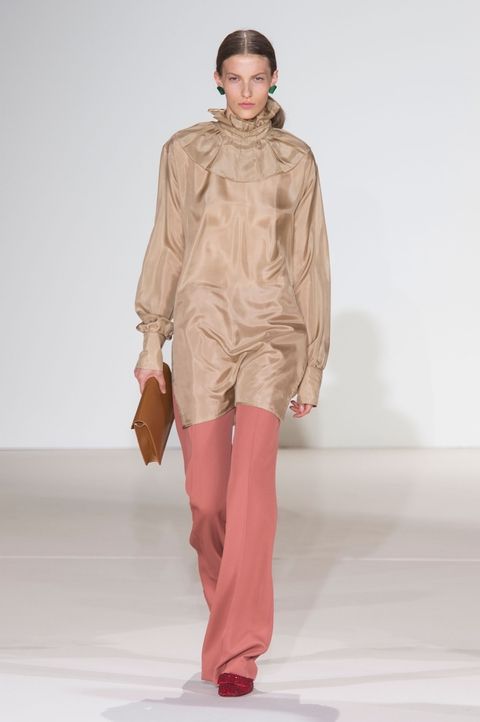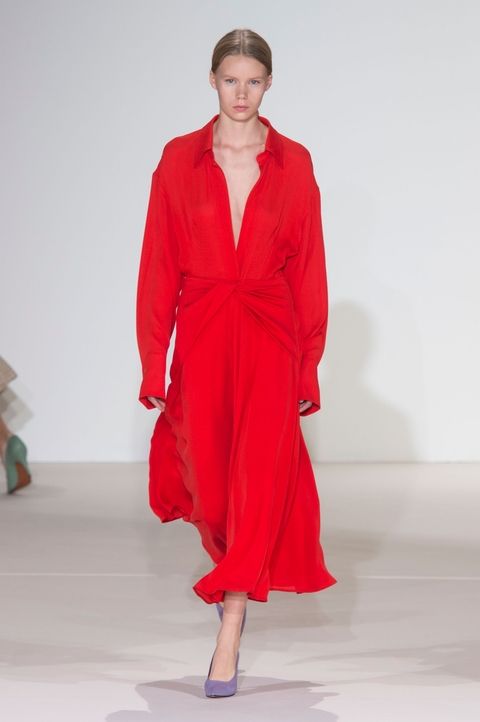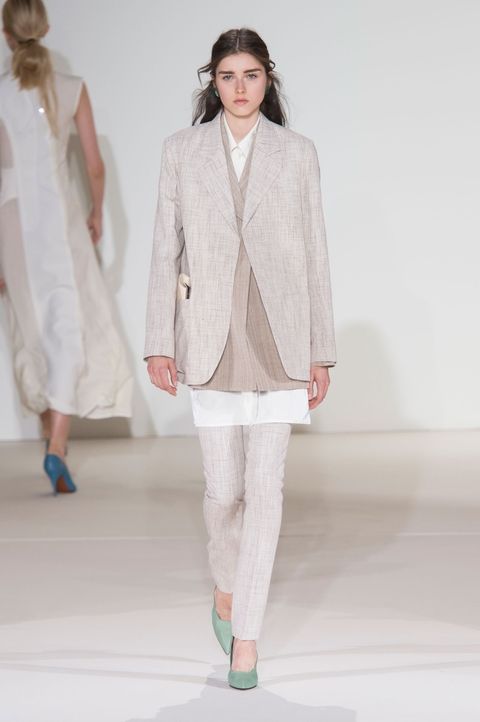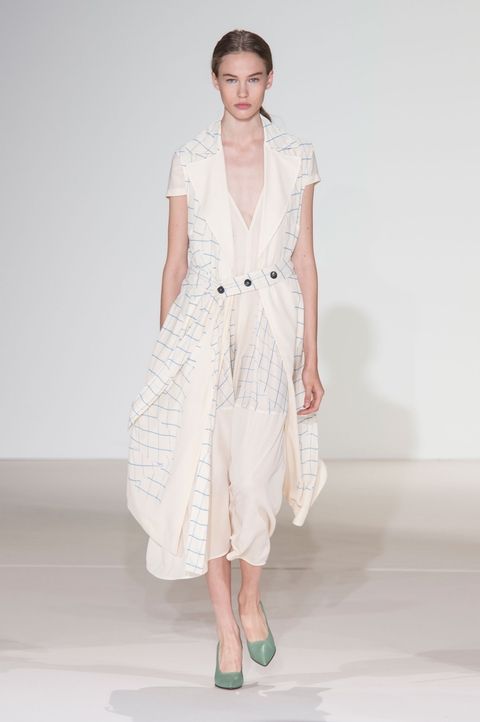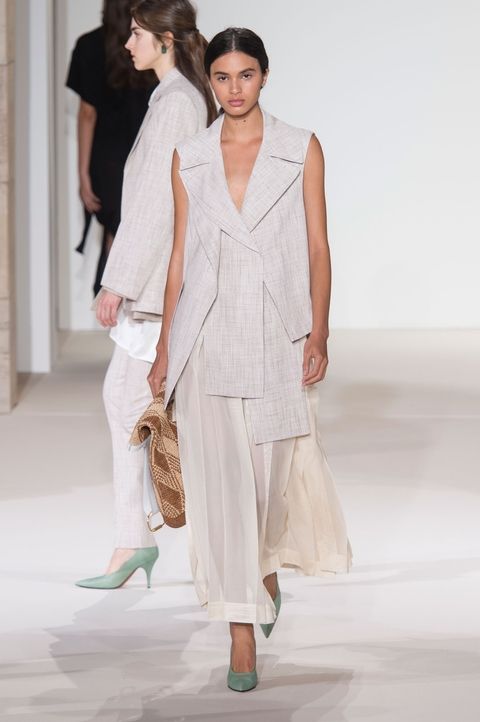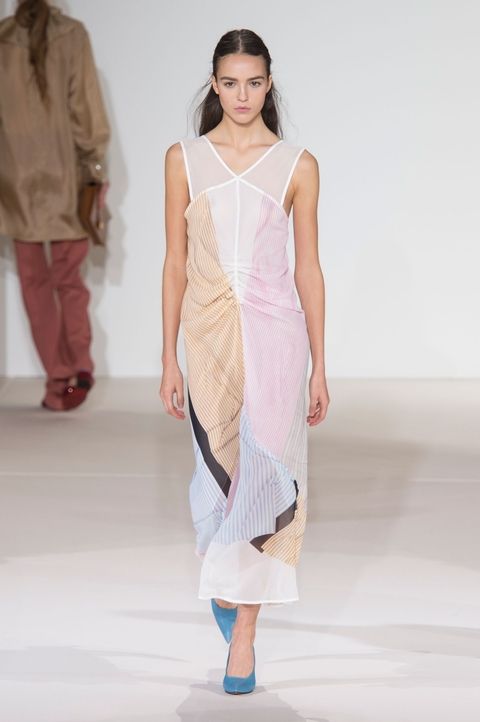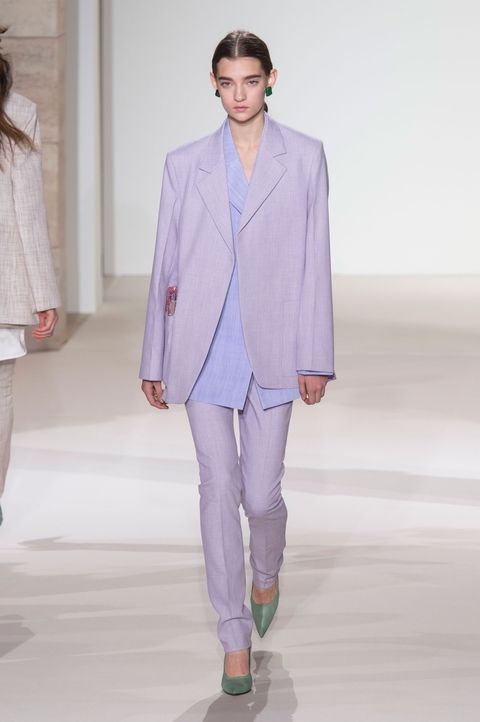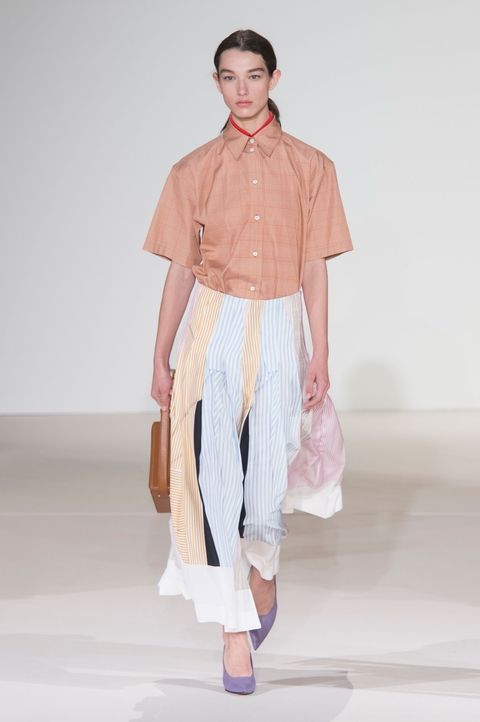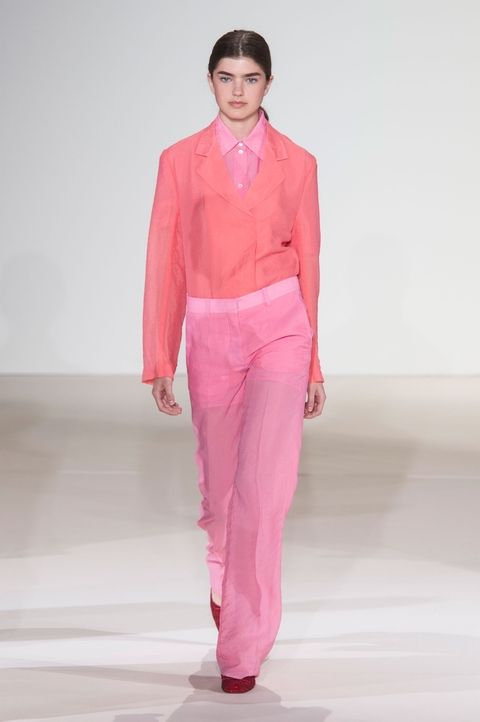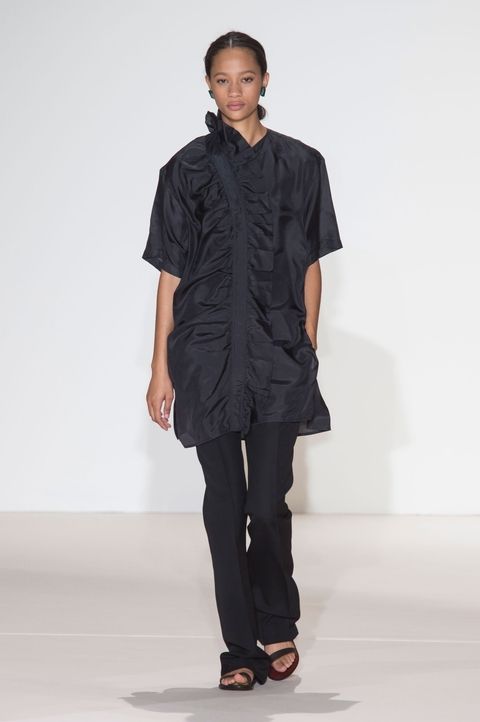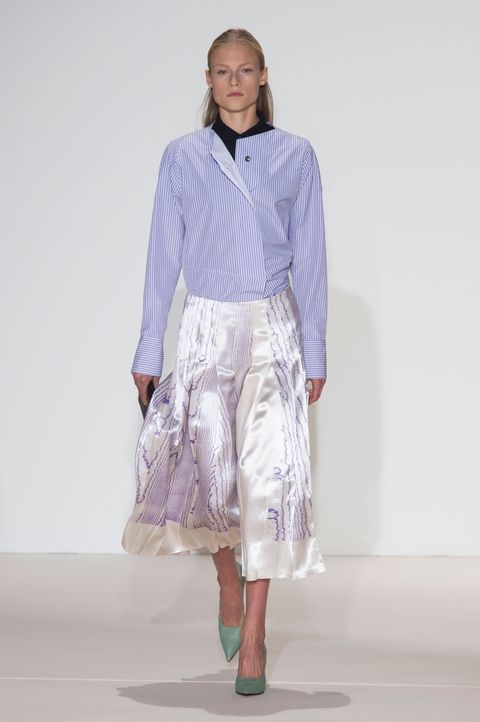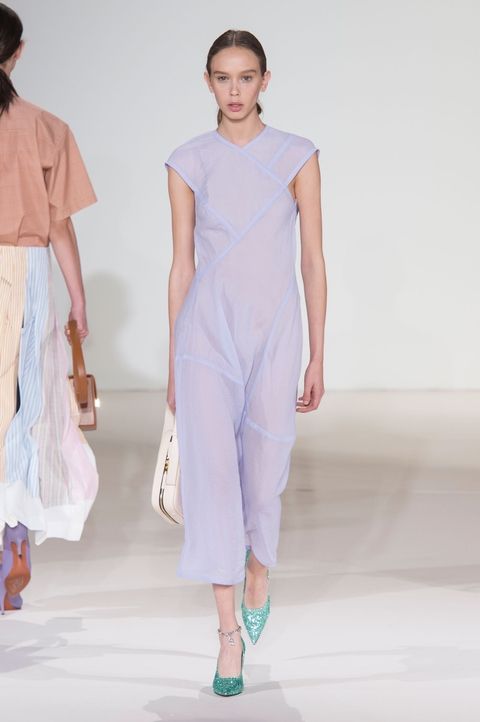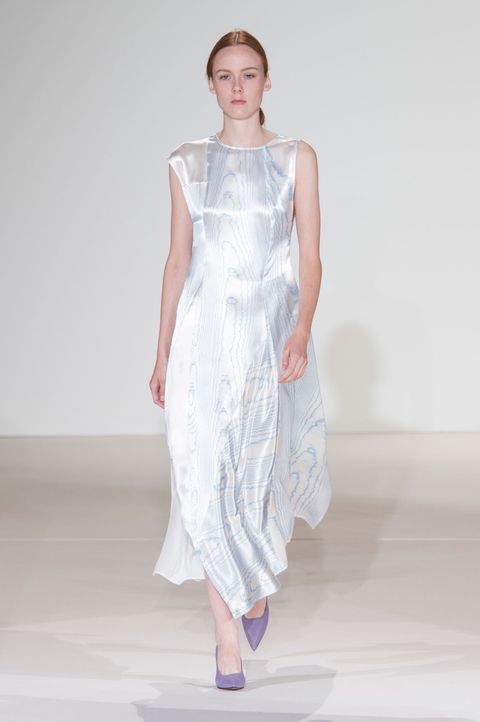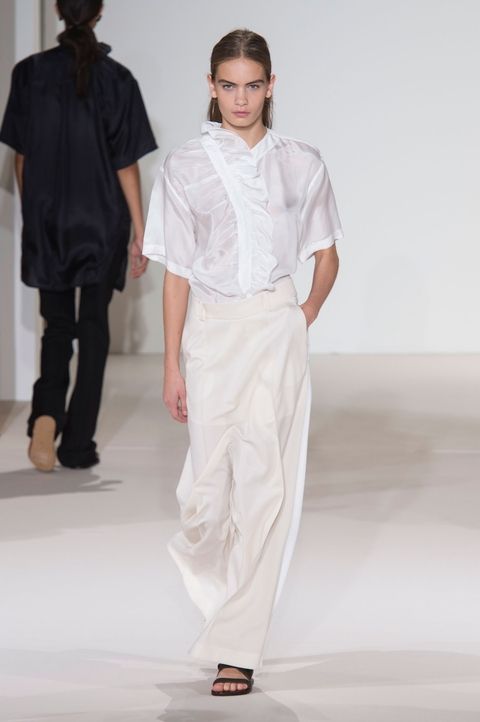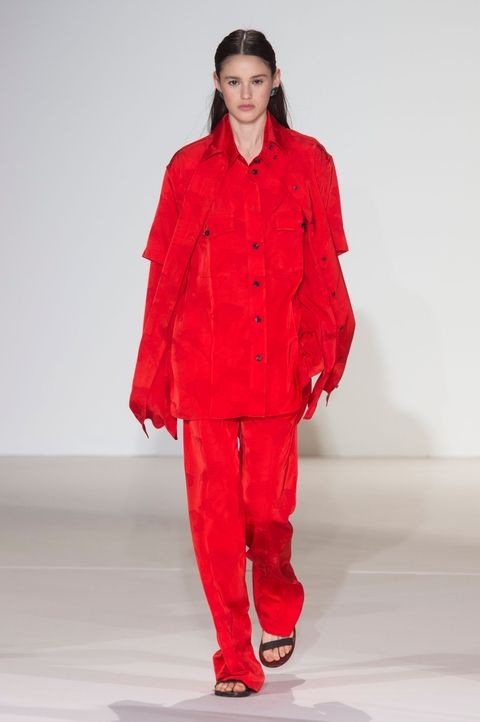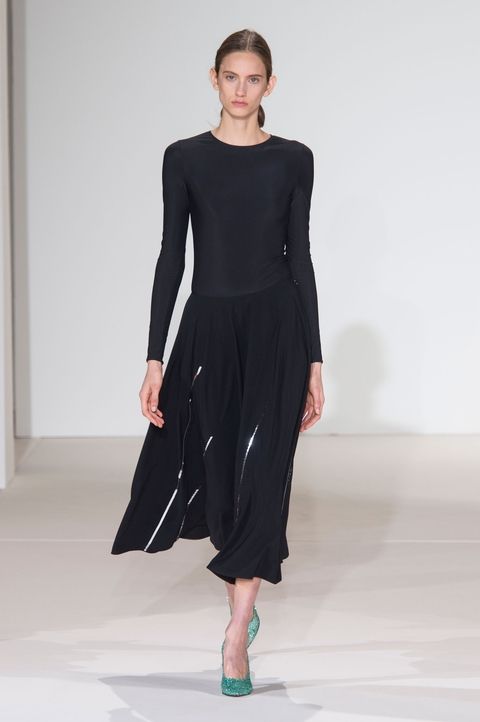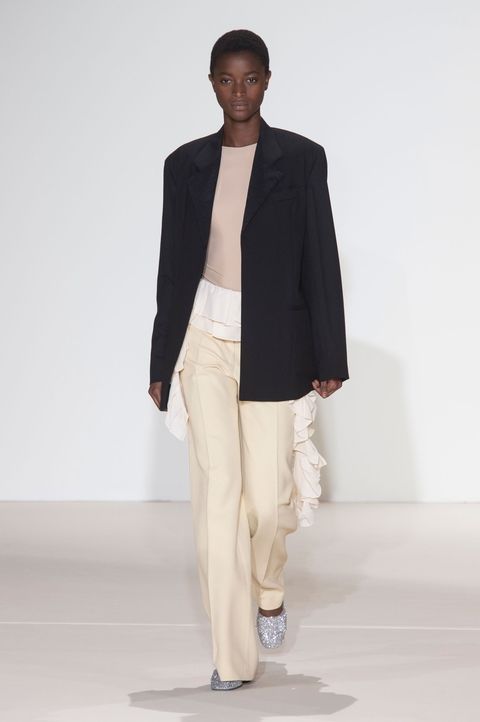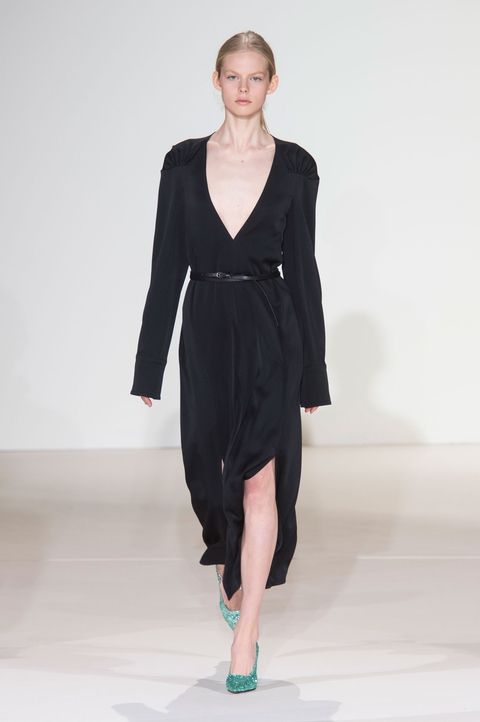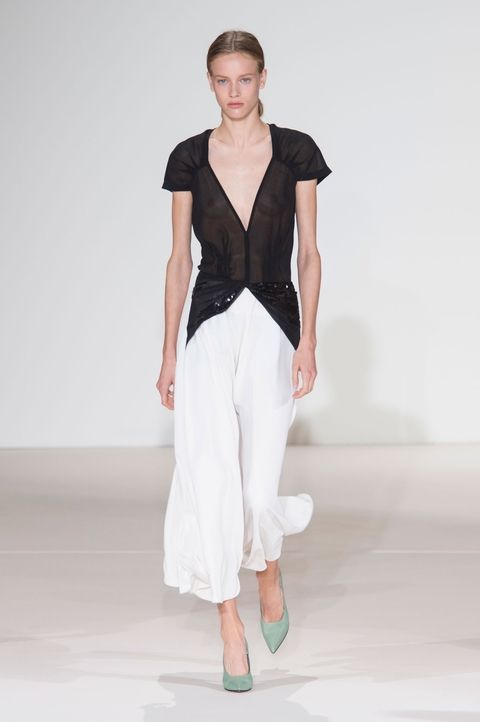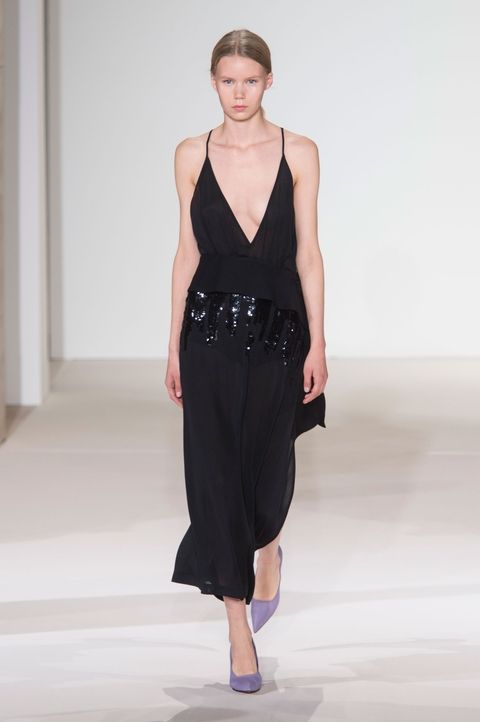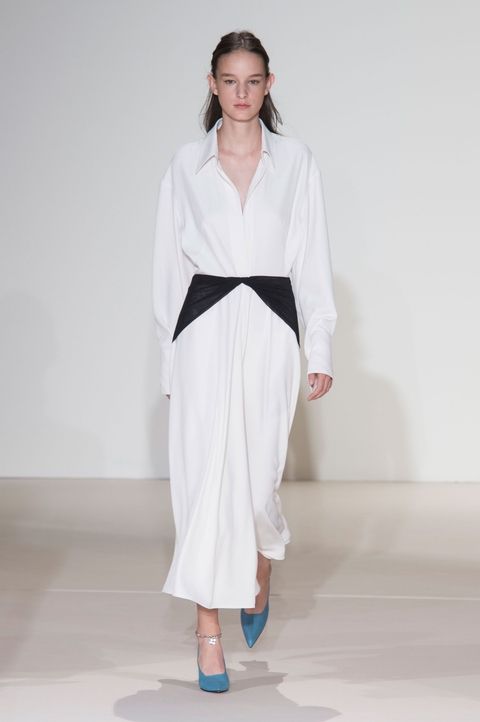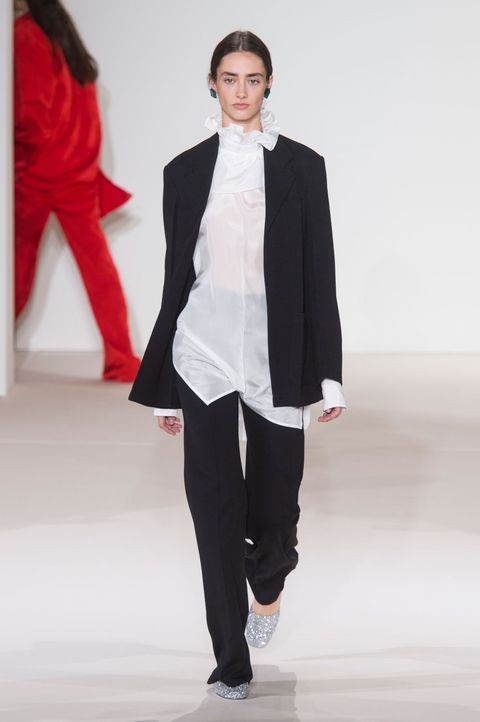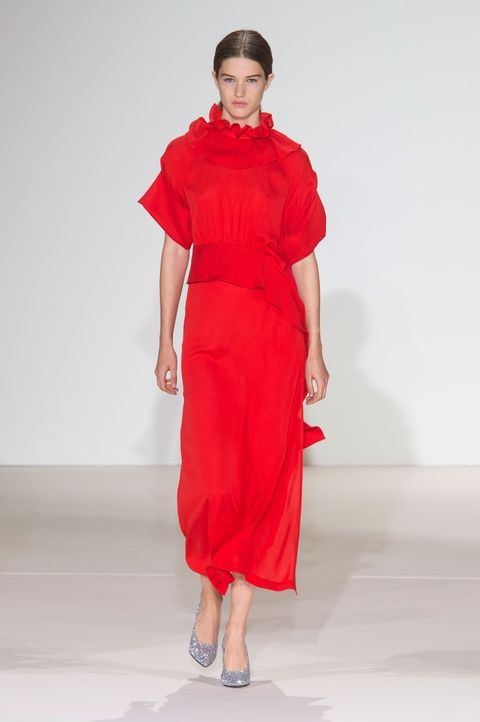 Images courtesy of ImaxTree