Did you know that approximately 50% of your body cells consists of bacteria? In fact, this percentage can go up to as much as 90% (depending on who you ask), despite only constituting 1 to 3% of our body mass. This goes to show that bacteria isn't the "bad guy" it may be perceived to be – at least not all of it.
Dr Marie Drago, founder of French skincare brand Gallinée, is among the pioneers in the cosmetics industry to prove so. After working 15 years for brands like La Roche Posay and Soap & Glory, she developed an interest in the skin microbiome and probiotics. Realising that there was a gap in the market for such products, she pursued a thesis on the advantages of harnessing good bacteria for the skin and founded Gallinée on that very thesis.
Today, the French pharmacist continues to share her passion in the skin's microbiome – the combined genetic material of the microorganisms living in the skin, including bacteria – while creating new products that feed and nurture it. In conjunction with Sephora Press Day, we spoke to Dr Marie on all things microbiome and skin bacteria to learn why it's essential in skincare.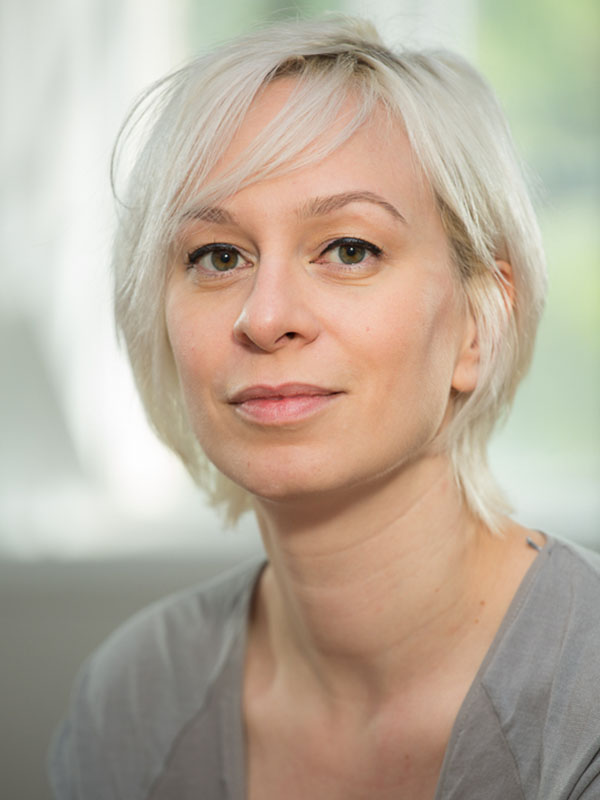 ---
What's the story behind your passion for the microbiome?
I did a test on skin microbiome and probiotics for skin because I got really interested in the subject when I got sick. I have an autoimmune disease, so my autoimmune system just flares up and does weird stuff. I was under heavy treatment and it wasn't really working so I started looking into a prebiotic and probiotic diet [for the gut] and how it could regulate inflammation, and it worked amazingly for me. Then I realised no one was doing anything for the skin microbiome, so maybe we could do something… I went back to university and passed my thesis on skin microbiome and probiotics, I patented my thesis and that's how I created Gallinée formulations.
We launched almost 5 years ago and we were the first to ever talk about bacteria and microbiome. It is one of the biggest trends in beauty now actually, and we hope that it is going to be more than a trend; that it's going to be a revolution because for us, it changes a lot the way you see skin and it will also change the way you make products.
Gallinée's products are formulated with a combination of probiotics, prebiotics and postbiotics. Can you share what these terms mean?
We were the first brand to associate with probiotics, which is another name for good bacteria. They are not alive in the products; they are called tyndallised probiotics, so they have been very gently killed by heat but they are still intact so they can react with the skin and microbiome. Prebiotics are ingredients that can only be absorbed by good bacteria and not the bad ones. It's a very gentle way of supporting your microbiome because you just feed the good guys and they will grow, but the bad ones are going to starve. We don't hear much about postbiotics yet but from what I hear, it's going to be a big, big trend in radiance in the next two years. Lactic acid is [an example of a postbiotic that is] produced by good bacteria and it's such an amazing ingredient because it's brightening, it lowers the pH of your skin to the right acidity, it's exfoliating, and it's going to stimulate collagen production.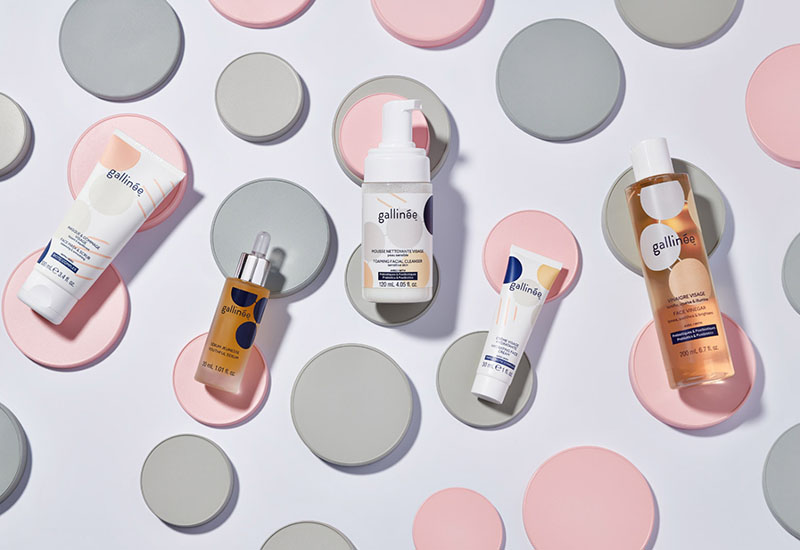 What are the differences of pre-, pro- and postbiotics in terms of benefits?
For me, they all work together to support your microbiome and balance the right kind of bacteria on your skin. Probiotics are good bacteria that interacts with your skin to lower inflammation, so they plug on your skin and tell your skin to lower the immune response. Prebiotics are super cool because instead of just bringing new bacteria on to the skin, why don't you make your own bacteria work? So we feed them with prebiotics and they will do the work – and it's your own bacteria so it's going to be better for you. They also create the perfect environment for your good bacteria to product postbiotics like lactic acid, which is also anti-bacterial against bad bacteria. For example, acne bacteria has a ph level of 6, but lactic acid is actually going to kill it because it makes the acidity too strong for the acne bacteria, but not your good bacteria. I would say the synergy of all three is more than the sum of its parts.
How do you know what's good bacteria or bad bacteria for the skin?
We like bacteria that doesn't provoke an inflammatory response on your skin. Diversity is really good for your skin because this will prevent one of them from 'taking power' and invading your skin. The two common "bad guys" are the acne bacteria, which is going to inflame the skin and provoke acne, and one that's called "staphylococcus aureus" which provokes eczema. Those are the two you want to prevent from taking hold [of your skin], and you can do that by having many varieties of bacteria on your skin.
Prebiotics are little sugar chains that are called 'fructooligosaccharides' and they have two roles on the skin. One is that they will feed your skin's good bacteria to promote diversity, but not the bad, so it prevents the bad from taking hold. What's interesting also is that they will retain moisture – products with a lot of prebiotics usually have quite a plumping effect.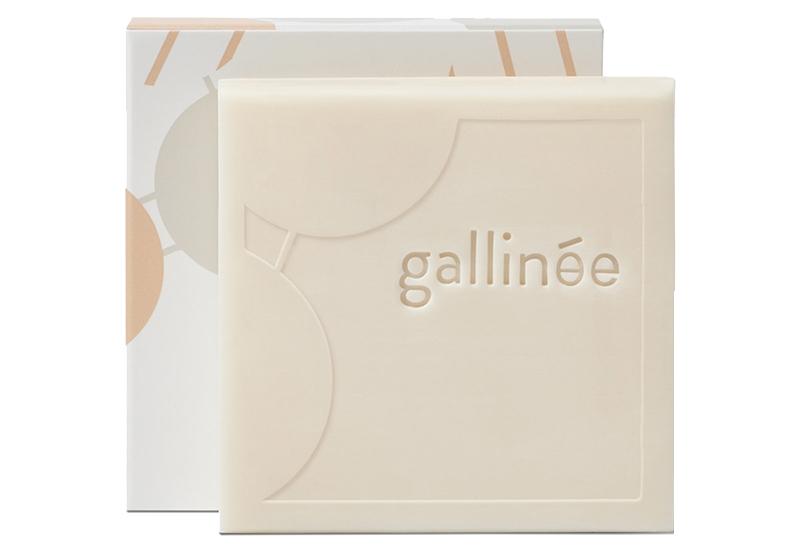 Lactic acid is something your body produces naturally when you exercise or work out, but how does it work in skincare?
Lactic acid is an AHA, so it's part of the same family as glycolic acid, mandelic acid and citric acid. It is the most gentle of the AHAs but also one of the most powerful, so it makes sense to use it in formulations because it's going to be soothing when you use it in the right way, and it has anti-redness properties, but it's still going to exfoliate. For me, it's one of the best things you can use in skincare.
Since 50% of body cells is made of bacteria, how effective is topical application vs ingestible probiotics in promoting good skin?
Whatever is related to over-cleansing or sensitive skin because of pollution, I think topical application is so important. But for systemic inflammation – inflammation that is due to bad diet, stress, lack of sleep or anything like that – I think it's so important to have supplements. That's why I was so happy to be able to launch our supplements – it's a new kind of science called the gut-skin axis. It's very new because back then we weren't sure how it worked, but now we've got really good science to say, 'look, your gut microbiome can actually produce anti-inflammatory factors that are going to travel in the blood all the way to your skin and reduce inflammation on skin'. For me, they're really good together and I think in the future, both are going to be standard because yes, you can do most of the work through the skin, but also you need to have the regulation of inflammation of the skin from the inside through diet and supplements.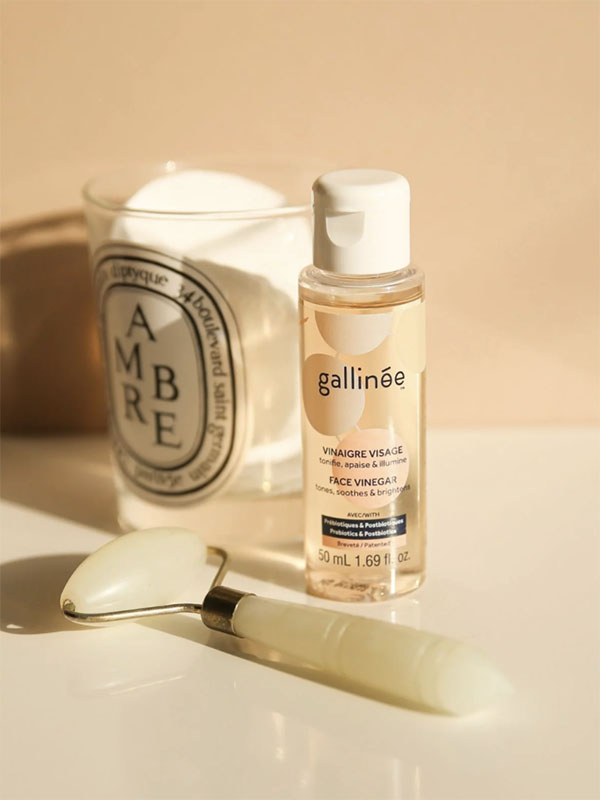 You mentioned earlier that postbiotics will be a big trend in radiance. How so?
I'm lucky that I go through a lot of trend meetings with people who are manufacturing ingredients for the beauty industry and they're all very interested in postbiotics…For the moment, lactic acid and vinegar are some examples, but what's happening is that people are looking at a lot of new ingredients that can do a lot of interesting things. Give it a bit of time because it's really early days, but you're going to see more postbiotics in skincare in one or two years, probably.
Gallinée is available at Sephora stores, sephora.my and Sephora in-app. For more information about the microbiome, visit the official website here.