If success is a blend, the 15-year-old Chivas XV wins gold at first sight.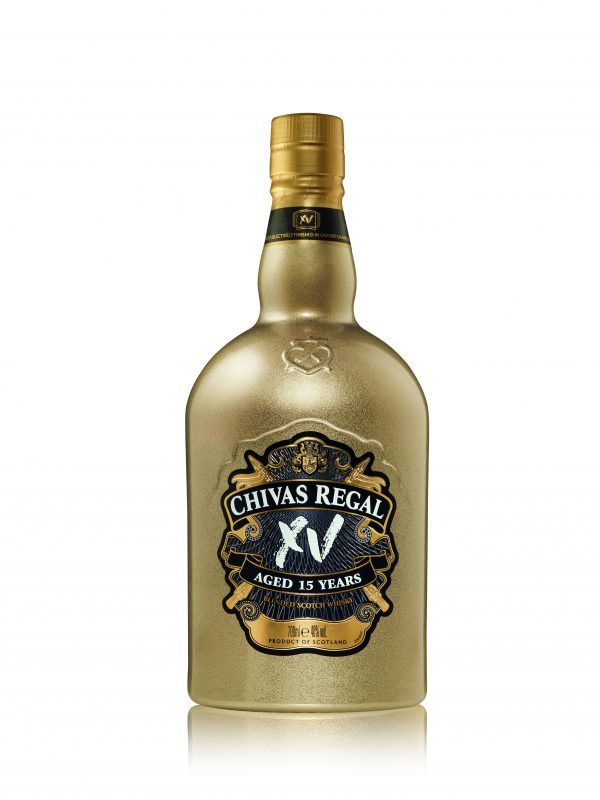 Chivas Regal has earned its spot as one of the world's most popular scotch blends, but in recent times we're also seeing it targeted to the younger whisky drinkers.
A prime indicator is the new look unleashed in March. It was the glow up Chivas needed – or so we thought, until we set eyes on the latest Chivas XV.
Before we go any further, a brief background is necessary to understand the this whisky. For one, it's a 15-year-old old blended scotch. Blending is actually something James and John Chivas took great pride in – 200 years later, director of blending Sandy Hyslop has blended a smooth-as-velvet update to the Chivas staple.
Simply said, this innovative spirit is rooted in traditionalist methods.
First look
If success is a blend, this one wins gold at first sight. The first thing you have to know about Chivas XV is that it is a party-starter – celebrations, milestones, even a special night at the club deserves a touch of XV. And you can be sure it looks the part.
The 70 cl bottle is made in two variations: the gold one seen here can be found in pubs and clubs, while its clear counterpart – better for gifting or taking home – can be found at other retail outlets. Its shimmery gold 'celebrations' release exudes a youthful yet powerful vibe.
First nose
This teenage whisky gets its edge from the Grand Champagne Cognac casks it's finished in. ICYMI, Grand Champagne is known for producing some of the world's finest cognac.
Its warm amber glow does not disappoint – at first whiff, rich, sweet cinnamon notes invade the olfactory system, and we mean that in a pleasant manner.The combined scents of stewed red apples and honeyed orange marmalade tease a juicier, riper reward, beckoning a sip.
First taste
Currant, sultana, raisin – these can all be used to describe the foremost note that lingers on your tongue. It's smooth all the way down, like we've come to expect of Chivas Regal. Perhaps the main difference from any ol' Chivas is that velvety embrace of delicious fruits and sweets.
With a generous first sip, we recall flavours of pears poached in butterscotch, punctuated with hints of caramel toffee. The symphony of scents and tastes come to a mellow yet unmistakable end. Final notes dissipate into a vanilla farewell that's smooth enough for a simple on-the-rocks, yet packs enough punch to be served in shots.
When it comes to Chivas XV, nose and palate match the luxe first impression. In a world of non-stop experimentation, it sure feels good when a beloved brand hits the mark – and does it with just the right dose of familiar flair and refinement.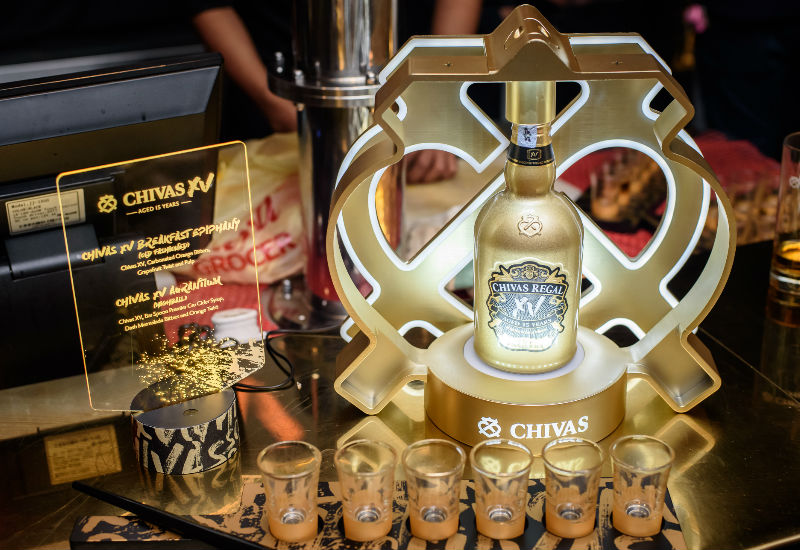 Chivas XV retails for RM380. For more, visit the official website or follow the Chivas Malaysia Facebook page.
Images: Pernod Ricard Malaysia