Did you know that some of your favourite perfumes, eau de toilettes, and colognes – be they luxury or cheaply made – are potentially harmful to the environment?
Jarring openers aside, most fragrances are usually formulated with a high amount of synthetic ingredients in order to achieve your signature scent. And while they aren't necessarily bad for you, some of the volatile organic compounds (VOC's) can actually have a negative impact on the environment.
Based on a study by the US National Oceanic and Atmospheric Administration, perfumes – alongside other scented consumer products – emit enough chemical vapours to rival vehicle emissions as an air pollution source. The VOCs present in scented products react with other chemicals in the atmosphere to form fine particles in the air, as well as sunlight which results in ozone pollution.
As if that isn't enough to turn you off, the demand for fine, luxurious fragrances packed with absolutes and extracts from flowers, spices, and other natural resources are facing the risk of being over-harvested.
Enter upcycled fragrances – the sustainable beauty industry's answer to offset these harmful effects. Ahead, we dissect what exactly are upcycled fragrances, their impact on the clean beauty space, and whether or not they can actually smell good.
What are Upcycled Fragrances?
To put it simply, upcycled fragrances are essentially scents that have been formulated with scent materials or raw materials derived from waste or other byproducts, such as leftovers from manufacturing processes such as distillation, extraction, and infusions.
View this post on Instagram
One popular example is Paris brand Etat Libre d'Orange's cheekily-named 'I Am Trash' (or Les Fleurs du Dechet), the first luxury perfume created by upcycling. Made in collaboration with creative network Ogilvy Paris, the perfume uses exhausted rose petals, sandalwood chips that have previously been distilled, and leftover apples from the food industry to create a floral-woody unisex scent.
What is their impact on sustainability?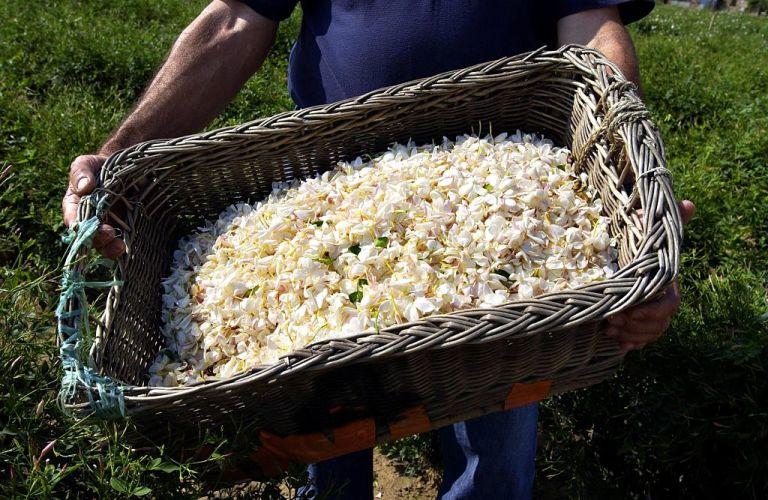 Did you know that it takes over 453 kilograms of rose petals just to distill 0.43 kilograms (or 430 grams)of rose oil? The petals are oftentimes just discarded, when they can actually be distilled a second time to create a new rose essence.
Whether it's wood pulp, spent rose petals or even woodchips – as long as the ingredient is safe to extract, infuse, or distill, it can be used an upcycled fragrance. By reusing scent materials into upcycled fragrances, this greatly reduces the amount of waste produced while cutting back on the amount of new (and often expensive) materials that need to be sourced. Reusing scent materials can also reduce the amount of energy spent during production, as well as reduce the demand on rare or finite resources for the main ingredients in the fragrance industry.
However, while the idea of upcycled fragrances is something that could catch on even with bigger luxury brands, it may also fall victim to sustainability greenwashing. Just using one upcycled material in a fragrance does not make the formula nor the brand sustainable, and the term "upcycled fragrance" can be used in a sneaky marketing scheme to turn it into a buzzword that can easily be taken out of context.
The question on anyone's mind when introduced to upcycled fragrances using "waste" is undoubtedly: will it smell nice? Will the fragrance components retain their "freshness" or potency having been distilled or used once before? Actually, yes, and a lot of them may even take on a more unique scent profile than their original form.
For perfumers and formulators, using upcycled ingredients presents a new and challenging opportunity for them to experiment and play around with new combinations and scent possibilities. On the other hand, consumers also get to discover a truly unique parfum, while being assured that they are still working towards a more sustainable lifestyle.