Just like how we adapt our fashion wardrobe, our perfumes come and go with the seasons. However, there are some truly unique and special fragrances that will always rise above the test of time, forever seducing and enchanting our senses, as well as others.
Wearing perfume is more than just a weapon of seduction, it's luxury, vanity, and an indulgence that we can enjoy ourselves at any time of the day. In fact, some of the world's most famous perfumes were launched in the roaring '20s and '40s, when recovery World War II was underway and people began splurging on beautiful treasures again.
In honour of these classic elixirs, here's a rundown of some of the most famous and sought-after fragrances – both timeless icons and contemporary scents – that you should wear at least a few times in your life.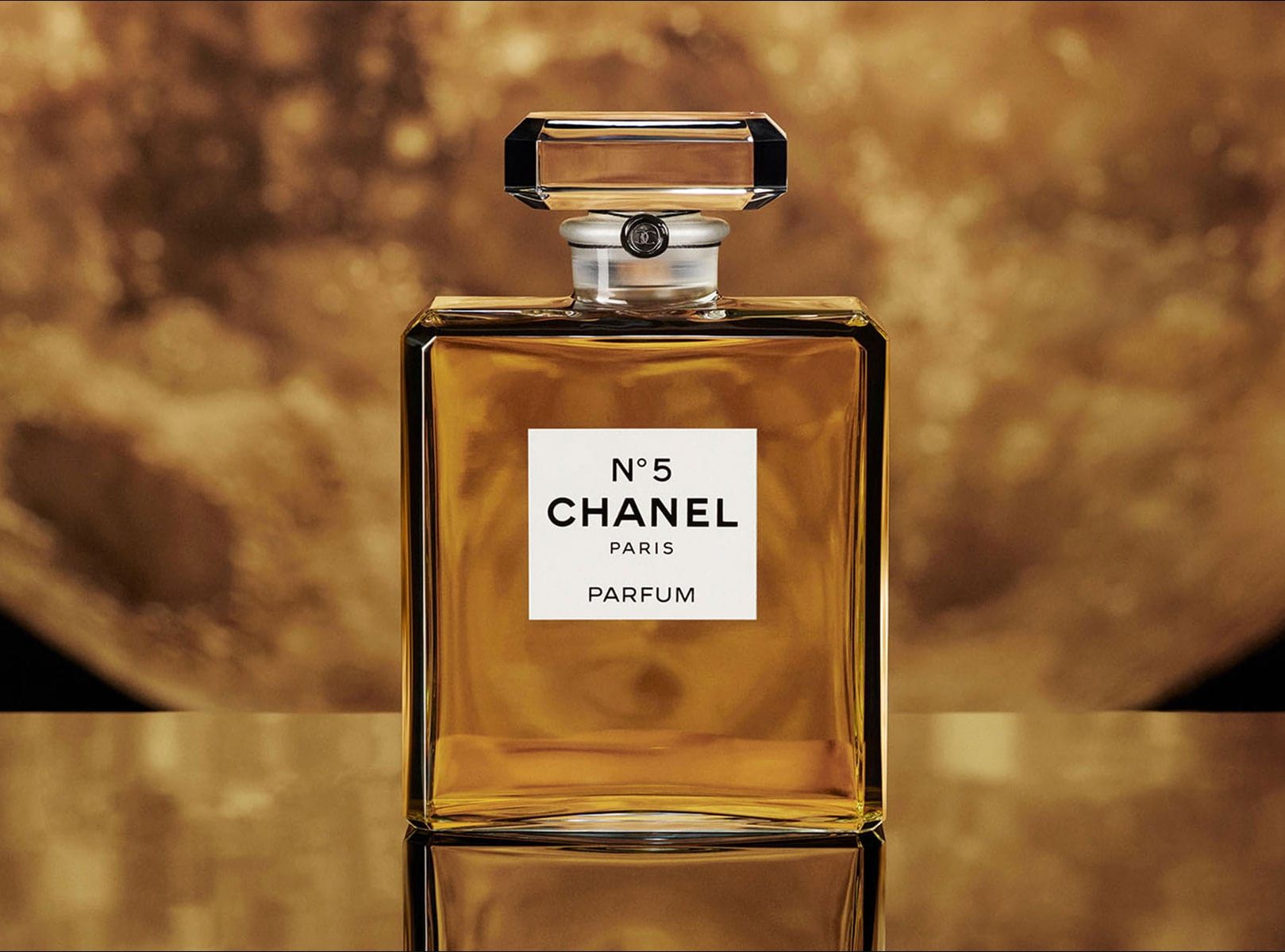 You don't have to be a perfume lover to see this one coming. Chanel N°5 is, without a shadow of a doubt, the Grande Dame of fragrances. Since its creation in 1921, this iconic perfume is a staple on every woman's vanity – whether it's the glamorous Marilyn Monroe or the everyday working woman. In fact, we're actually celebrating 100 glorious years of the classic Chanel N°5.
This one-of-a-kind fragrance was created to take on the scent of a woman, with Grass jasmine at its heart, combined with more than 80 ingredients including mayrose, ylang ylang, orange blossom, sandalwood, and Brazilian tonka beans. The result? A extravagant, sophisticated floral scent that transcends time and trends. W chanel.com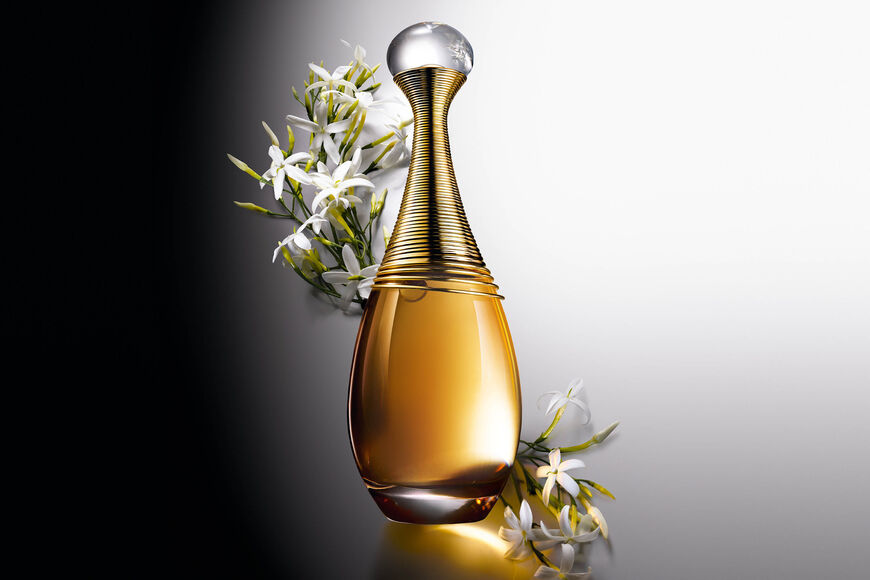 When it comes to naming one of the greatest floral-fruity fragrances, there's no forgetting maison Dior's J'adore. This classic bouquet strikes the perfect balance between floral sensuality and zesty effervescence, resulting in an effortlessly seductive scent that's infinitely feminine. Even the bottle itself is inspired by femininity, taking the sensual shape of Christian Dior's legendary amphora. Its neck is adorned with the famous Maasai necklace, emulating fine jewels gracing a woman's neck.
Ylang ylang and Damascus Rose make up the dominant floral, fruity notes of the perfume, complemented by the light sweetness of Grasse Jasmine. It gets its heady warmth from Indian Sambac Jasmine and Indian tuberose, while sparkling notes of orange blossom uplifts the fragrance while adding a sense of youth. W dior.com.my
Jo Malone English Pear & Freesia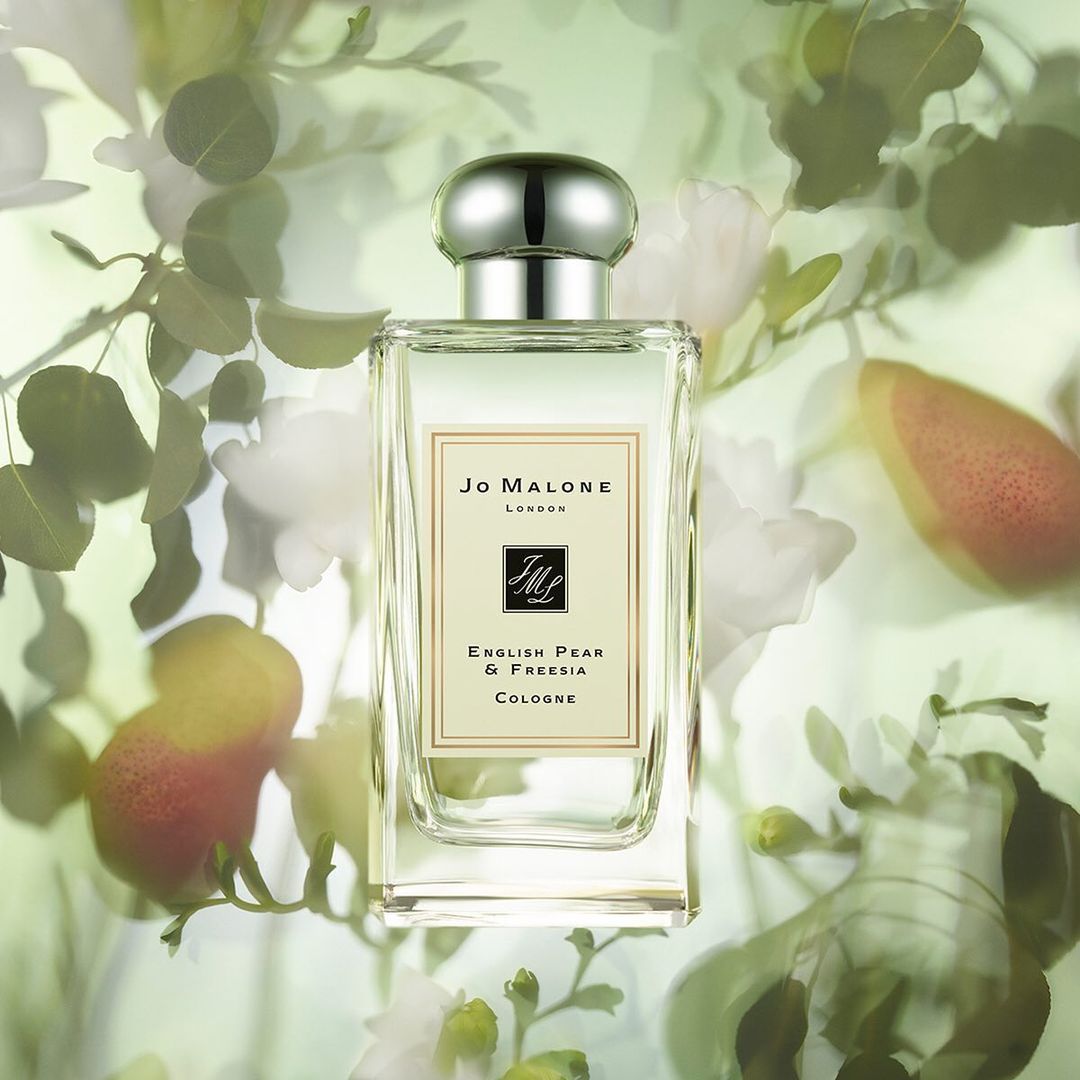 Jo Malone London's fragrances have been the go-to colognes for the past decades, thanks to their unique yet flexible scents combined with refined, understated bottles. And of all their charming offerings, the English Pear & Freesia fragrance hast stood firm as one of the most desired cologne ever since it hit the market in 2010. Known as the quintessential British scent that captures "the essence of autumn", it was actually inspired by verses from Ode to Autumn by John Keats, one of the greatest romantic poets.
This fragrance is deliciously ripe, juicy, and wonderfully crisp. Ripe pears were absolutely necessary to achieve a certain unique note when creating the fragrance. The luscious pears get wrapped up in the soft sweetness of white freesias, while notes of amber, patchouli, and woods ground the fragrance with a fresh woody presence. W jomalone.com.my
Maison Francis Kurkdjian Baccarat Rouge 540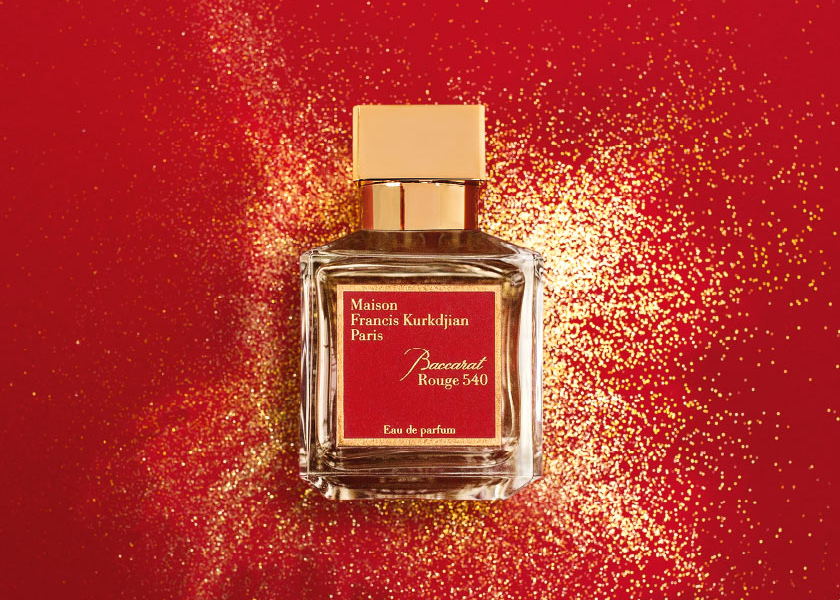 Born in 2015 from the partnership between Maison Francis Kurkdjian and Baccarat to celebrate the latter's 250th birthday, Baccarat Rouge 540 has become one of the most coveted (and expensive) modern parfums today. It's an intoxicating yet sophisticated blend that stays on the skin long after it's been spritzed, perfectly balanced between woody notes, florals, and warm amber.
Its top notes of sweet jasmine and saffron boost mineral-musky ambergris, mellowing out into herbaceous, woody tones of cedar and fir resin. Despite its glamorous history, this luxurious perfume can actually be worn at any time of the day. W franciskurkdjian.com
Frédéric Malle Musc Ravageur
In the world of musk, fragrance enthusiasts will recognise Frédéric Malle's Musc Ravageur as an undeniable classic. Launched in 2000 and realised by Maurice Roucel, Musc Ravageur is inherently a musk parfum, with its Oriental magnetism enhanced by the sweet warmth of amber, vanilla, and patchouli. It's unapologetically sexy and scandalous that can be worn by both men and women, composed as an "act of seduction and generosity".
To further push its sensual drama, the perfume is set against a cosy backdrop of vanilla and lavender, with notes of bergamot, tangerine, and cinnamon thrown in to spice everything up. W fredericmalle.com
Nina Ricci L'air du Temps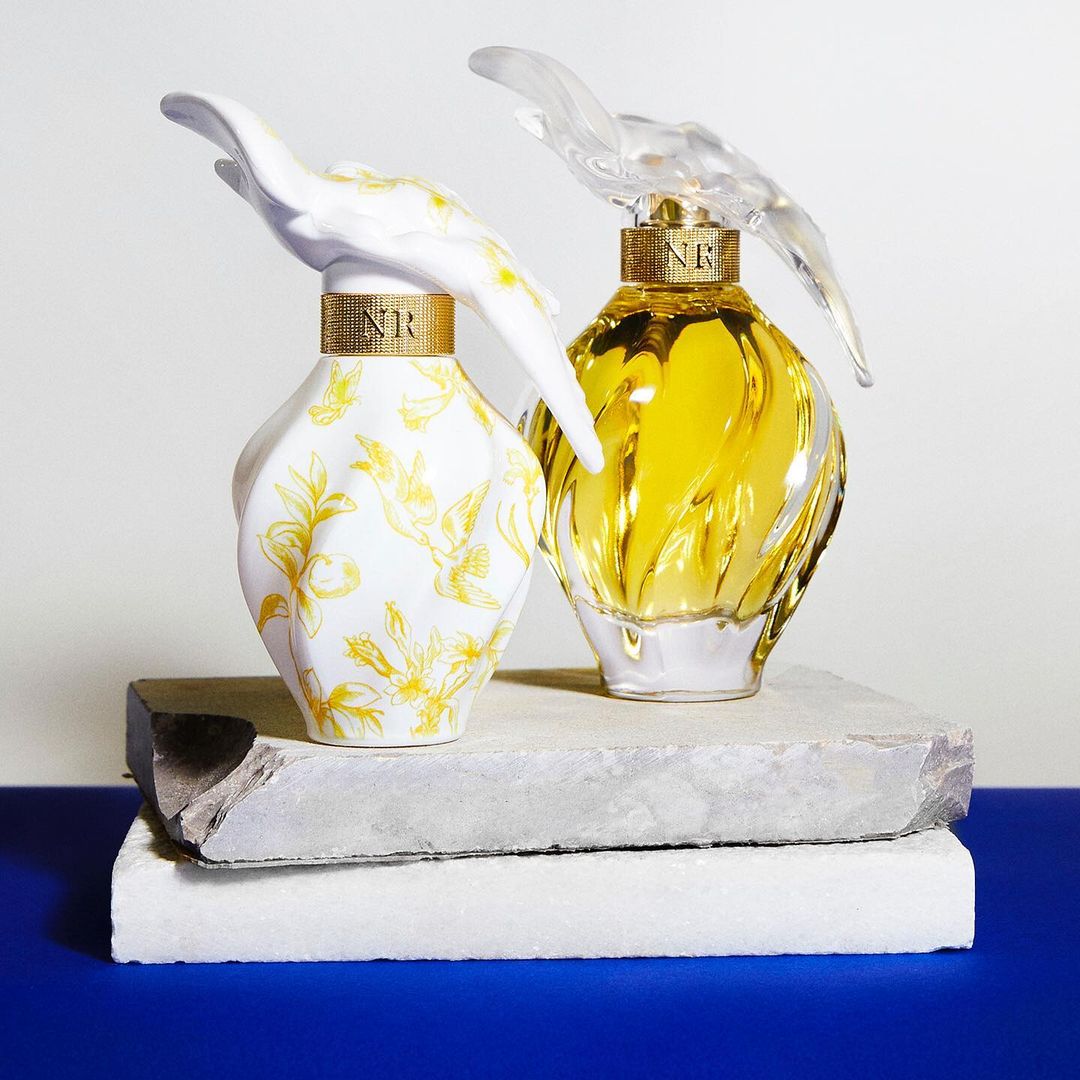 Also known as "the spirit of the times", L'Air du Temps made its first appearance in 1948, following the end of World War II. In hopes to capture the spirit of peace and freedom, as well as to expand the fashion Maison's business into an in-house perfumery, Nina Ricci's son Robert created this warm and floral fragrance. It quickly became one of the best-selling perfumes at the time, and even made a cameo in the 1991 movie The Silence of the Lambs when Hannibal Lecter identified L'Air du Temps as the perfume worn by Clarice Starling.
At the centre of its composition is rich, spicy, clove-like carnation, supported by the refined, sweet notes of Centifolia rose and Grasse jasmine. Violet and iris add an elegant softness, while the sensuality of Mysore sandalwood rounds off the fragrance. Perched at the top of the perfume bottle is a cap in the shape of a dove – the symbol of peace. W ninaricci.com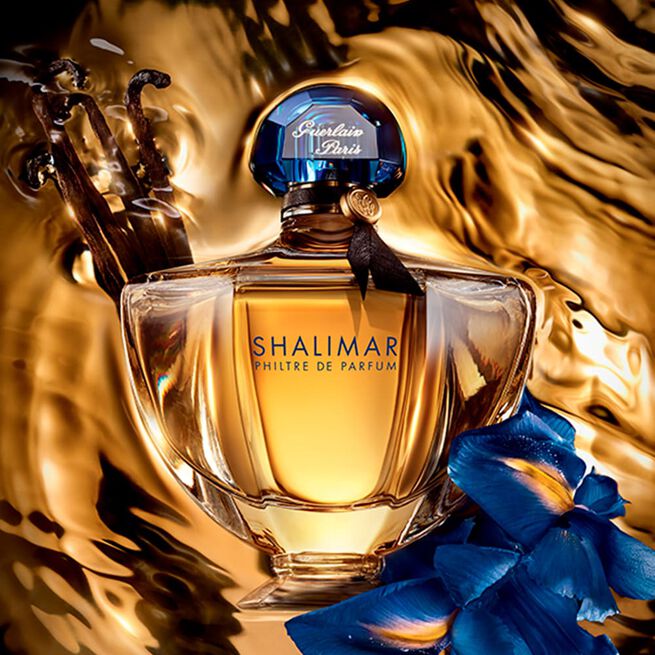 When you think of one of the first and most iconic Oriental perfumes, Guerlain's Shalimar comes to mind. Named after the Indian Gardens of Shalimar, Jacques Guerlain was inspired by the Shalimar Gardens that was built for Mumtaz Mahal, the wife of the Mughal emperor of India. It was originally released in 1921, and became particularly popular amongst flappers, which earned the perfume a "bad girl" reputation.
With the name meaning "temple of love" in Sanskrit, it bottles up eternal love and desire in an incredibly intense and mythical fragrance. It first introduces itself with a bouquet of bergamot, and eventually warms up with the delicate and powdery notes of jasmine, iris, and rose. Vanilla and tonka bean conclude the perfume, while creating a gourmand warmth. W guerlain.com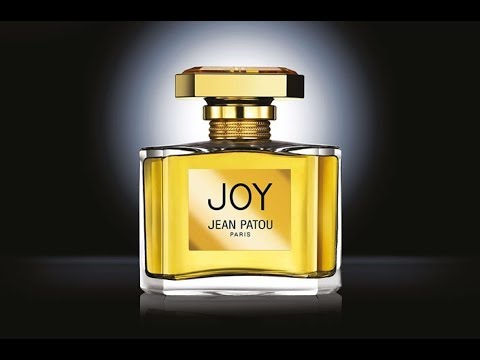 When all feels lost, one can rely on a perfume to at least feel put together. In an effort to soothe and cheer up his American patrons who suffered the ravages of the 1929 Wall Street Crash, Parisian perfumer Jean Patou created Joy – which, to this day, is considered to be one of the greatest fragrances ever created – only outranked by Chanel N°5.
While Joy is no longer produced, the perfume still serves as a landmark example of the floral genre in perfumery, created to achieve the platonic idea of a flower – rather than a single, specific blossom. It's composed mainly of a combination or rose and jasmine, making way to other blossoms such as michelia, tuberose, and ylang ylang. A total 10,000 jasmine flowers and 28 dozen roses were famously used to create 30ml of the fragrance contributed to its high retail price, resulting in Joy becoming the treasure of retail therapy over couture at the time.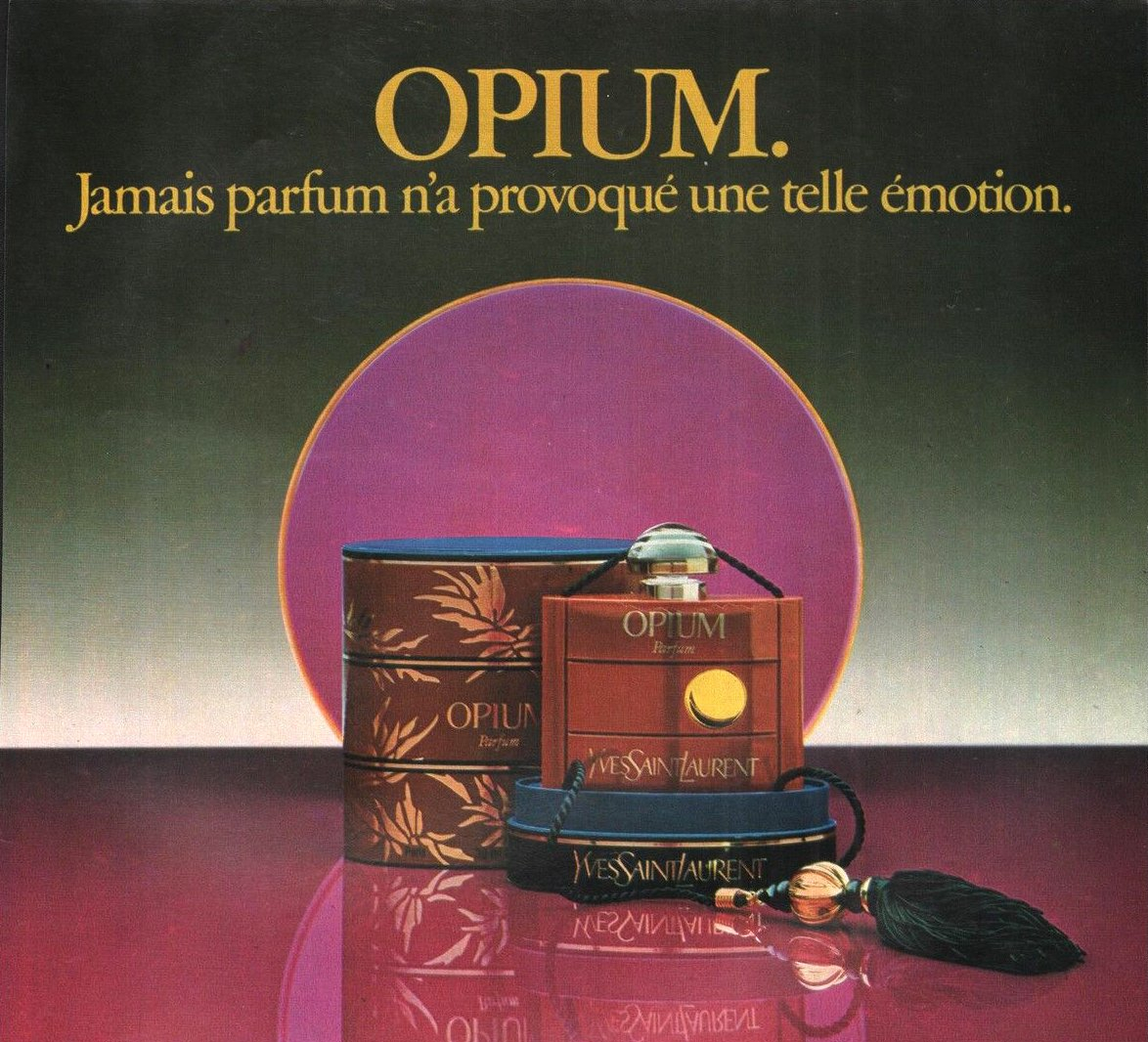 In 1977, Yves Saint Laurent desired to spotlight a facet of YSL femininity – sensuality and seductiveness, and the result of that desire is Opium. A rich, spicy blend created by perfumer Jean Amic and Jean-Louis Sieuzac of Roure, and became an instant controversy. Its name triggered accusations that the designer condoned drug use, or was insensitive to its history with the Chinese and Chinese Americans. However, the controversy only added hype to the perfume, eventually making it a best-selling scent.
Mandarin and bergamot make up the striking top notes of this fragrance, made sensual by the presence of myrrh and jasmine. Its seductive nature is further enhanced by deep amber threaded with Opoponaux, then bottled in a Chinoiserie-inspired flacon. Opium's fame continued to grow, eventually making way for new interpretations, with the most popular one being the 2014 Black Opium, where coffee, pink pepper, orange, blossom, jasmine, and vanilla are brought together to create en edgy, mysterious scent. W yslbeautyus.com
Dolce & Gabbana Light Blue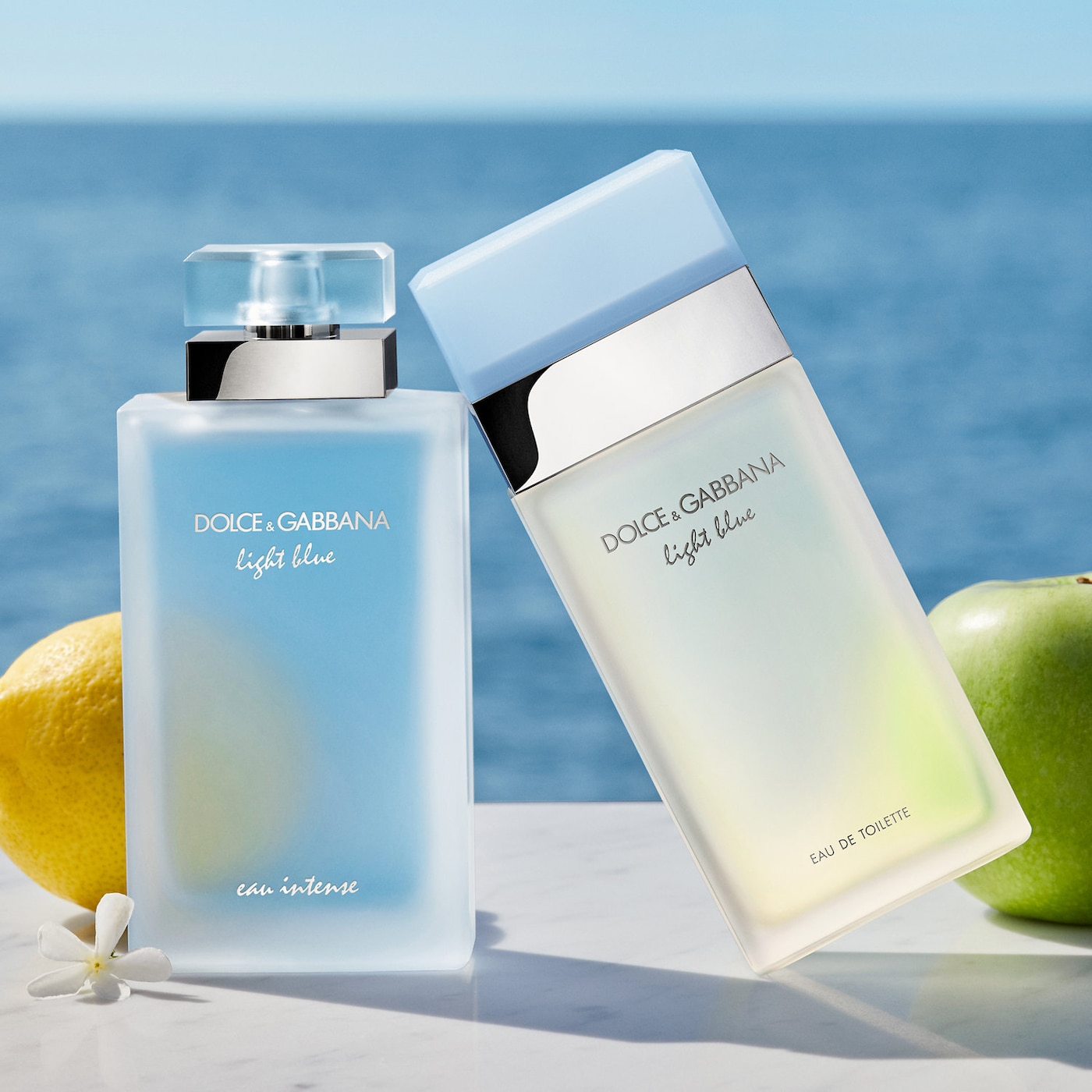 According to Dolce & Gabbana, its iconic Light Blue fragrance is "the quintessence of the joy of life and seduction". Its effervescent, fruity scent evokes the aroma of sparkling summer days and balmy, evocative evenings in Sicily. Casual, breezy, yet highly sophisticated, Light Blue first launched in 2001, with Olivier Cresp as its nose.
Naturally, Sicilian lemons make up the top notes of Light Blue, woven together with the fresh-sweet scents of apple, cedar, and bellflower. Notes of lime, amber and bamboo add a spirited, breezy aroma, making way for the woodier base of cedar and musk to evoke the spirit of the Southern woods on the seashore. W dolcegabbanabeauty.com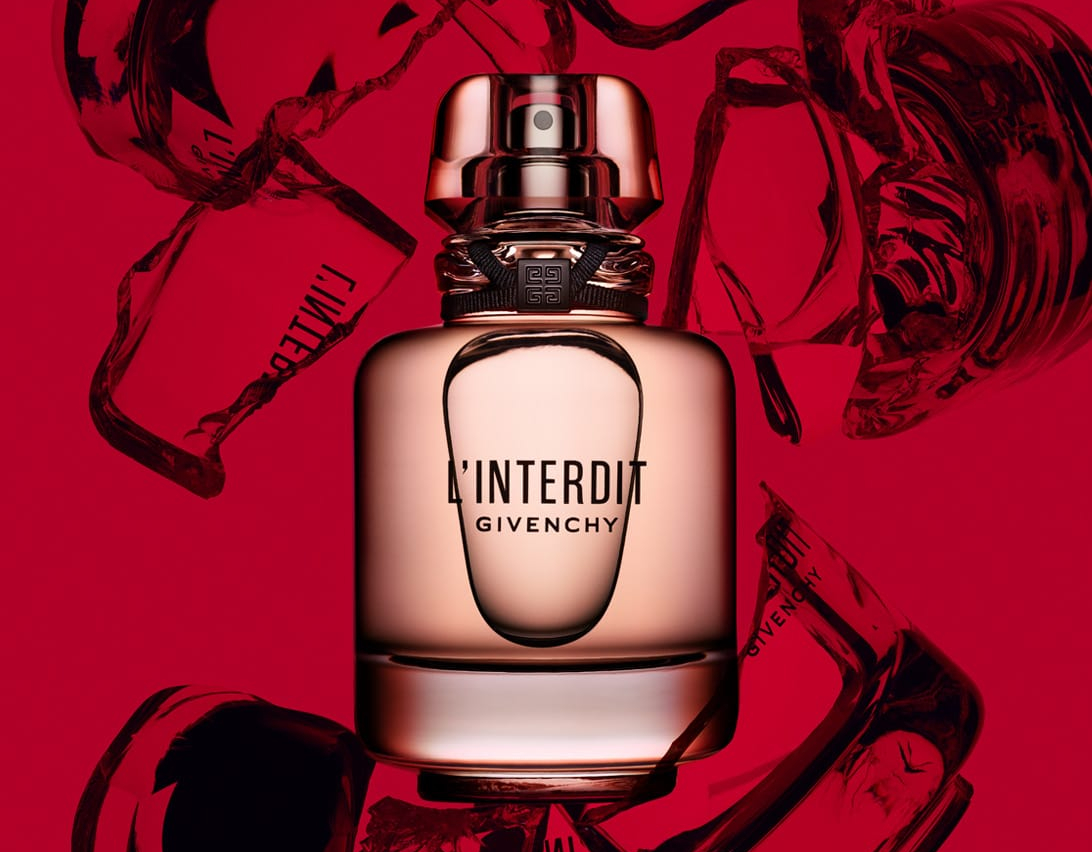 Created in 1957 by Hubert de Givenchy, L'Interdit is Givenchy's ode to audacious femininity, while serving as the flagship perfume of the Maison. The forbidden fragrance is in invitation for women to embrace their individuality, unleashing a rich white floral bouquet that contrasts harmoniously with wood base notes.
Realised by parfumeur Francis Fabron, L'Interdit sees top notes of orange blossom mingle with jasmine and tuberose to create its signature powdery, floral scent. Dark vetiver and patchouli undertones add intensity and depth to the fragrance, embracing the fearless side of femininity.
Fun fact: L'Interdit was also made for actress Audrey Hepburn, who wore it for a year prior to public release. She is also the first actress to become the face of a perfume – for L'Interdit. W givenchybeauty.com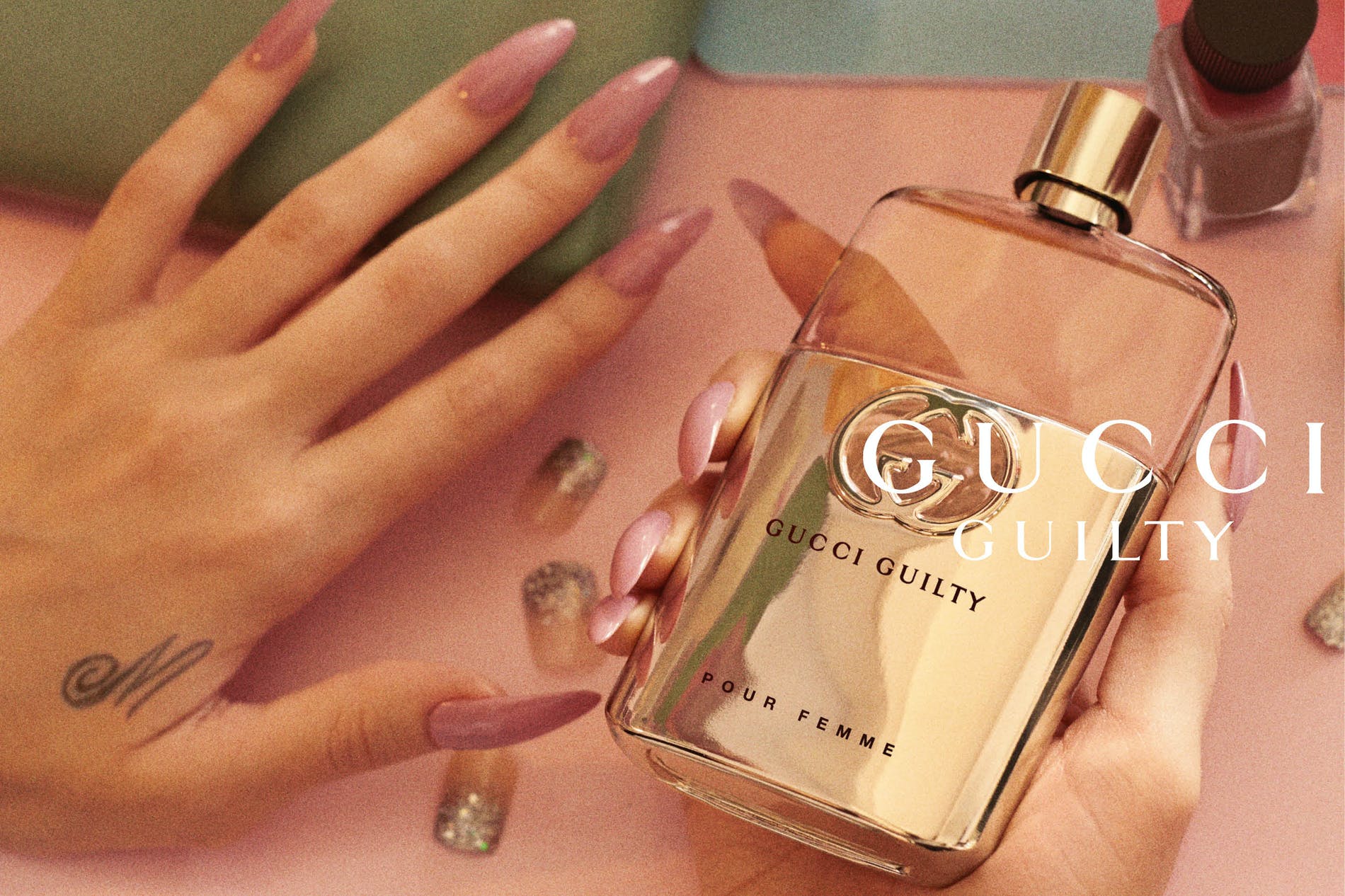 Despite its name, Gucci Guilty is the brand's unapologetic tribute to freedom, hedonism, and unconventional love. As one of the newer icons to perfumery, Gucci Guilty first made its appearance as a woman's perfume in 2010, defined by its signature Fougère accord of geranium – which is actually commonly used in men's scents. However, that didn't stop its popularity from soaring, eventually leading to a men's version of the scent, followed by iterations such as the Intense and Love Limited Edition.
With geranium at its heart, it's laced intimately with gentle lilac flower, while amber and patchouli provide warmth and a lasting impression. W gucci.com
Photos courtesy of the respective brands.