For one, you can meet and take a selfie with the happiest animal in the world at Rottnest Island.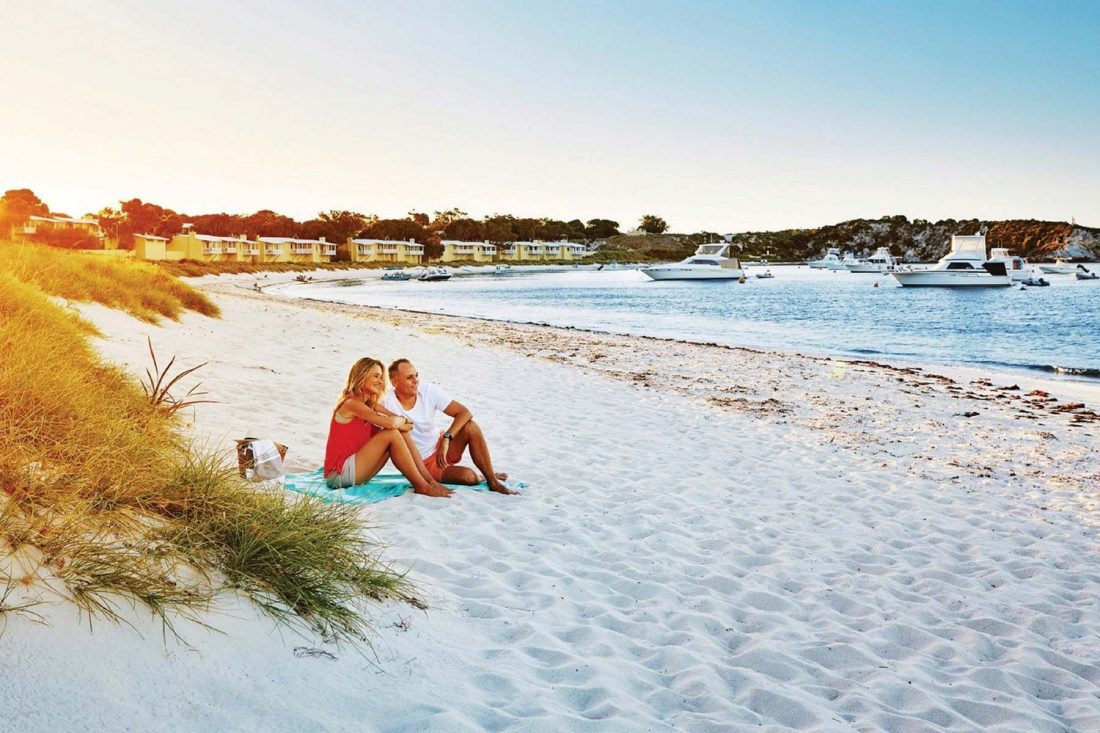 Being an island continent and the sixth largest country in the world, Australia boasts a wealth of experiences for every type of traveller. Besides the usual suspects of Sydney, Melbourne and Tasmania, Western Australia is one promising destination to satisfy your thirst for adventure.
Nevertheless, many still hold the impression that The Golden State and specifically its capital of Perth is too laid-back (read: nondescript) compared to its eastern and southern neighbours. If this hits home, think again because it has seen rapid transformation in recent years to become a multi-faceted urban state with a host of exciting offerings.
(Fun fact: Malaysia is currently Western Australia's second largest market by number of visitors after the UK!)
Whether you're travelling solo or with loved ones, here are seven reasons to add Western Australia to your travel bucket list.
#1 Meet the "happiest animal in the world" at Rottnest Island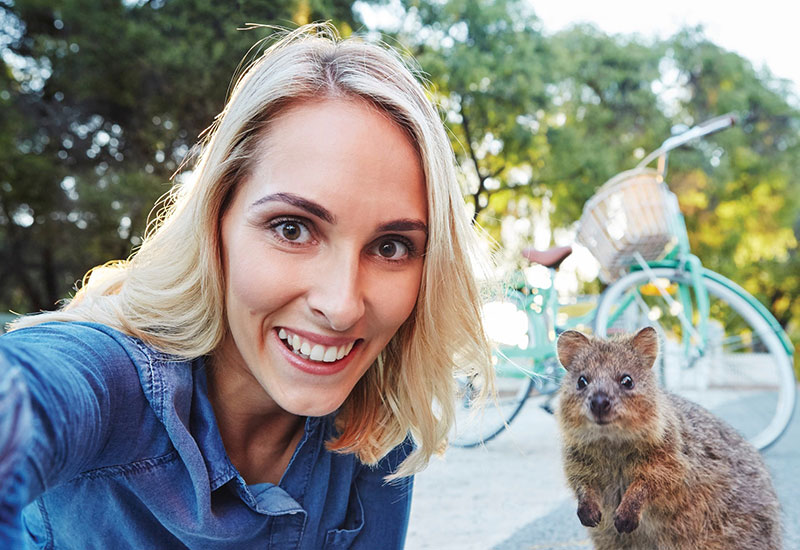 Located just 19 kilometres off the coast of Perth, Rottnest Island is a must-visit for beach lovers. Its white-sand beach, stunning azure waters and secluded coves make it ideal for swimming, snorkelling and even whale-watching. The protected nature reserve is also home to the happiest animal in the world – the quokka. When spotted, don't miss the chance to take #quokkaselfies – it might just be the happiest photo of your trip!
#2 Walk in wildflower wonderland at King's Park and Botanic Gardens
A trip to Perth wouldn't be complete without a stop at King's Park, one of the largest inner city parks in the world at 400.6 hectares. That's larger than New York's famed Central Park (340 hectares) and London's Hyde Park (142 hectares)! It is home to more than 12,000 wildflower species and a 750-year-old 36 tonne boab tree that will surely inspire your awe of nature. You can also stroll along the treetop walk, take an indigenous cultural tour and have a picnic under the trees.
#3 Swim in nature's most inviting pool at Greens Pool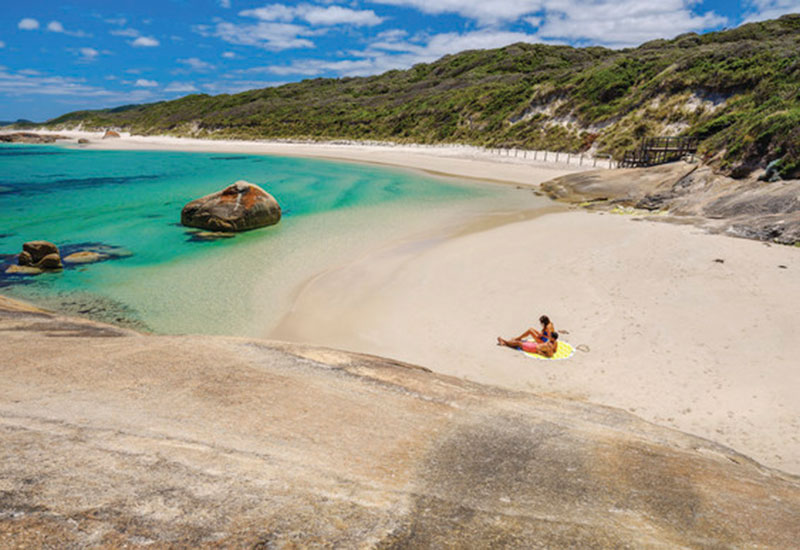 Sheltered by large granite boulders that prevent the waves of the Southern Ocean from touching the coastline, Greens Pool is a remarkable work of nature that lends it the nickname of "mother nature's most inviting swimming pool". Rightly so, for its calm, pristine waters and picturesque stretch of white-sand beach is ideal even for little ones to take a dip.
You may also like: The top 10 beaches in the world for your next summer getaway
#4 Wine tasting at Margaret River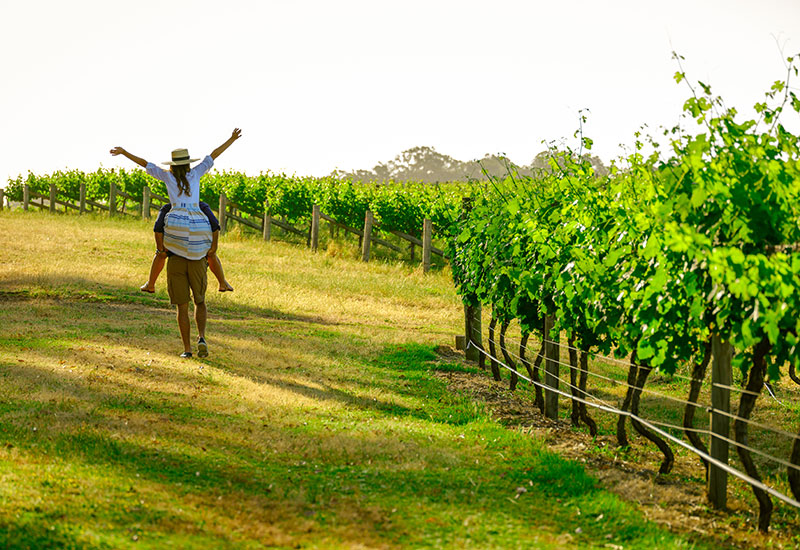 Wine aficionados should be familiar with the state's most popular wine region, Margaret River, a small town just south of Perth. While famous for producing wines to match the world's finest Cabernet Sauvignon, Chardonnay and Sauvignon Blanc blends, this coastal market town also attracts gourmands and surfers. Meanwhile, adventure-seekers will find a thrill in exploring its ancient limestone caves and nature parks, including the Leeuwin-Naturaliste National Park.
#5 Immerse in the local culture at Freemantle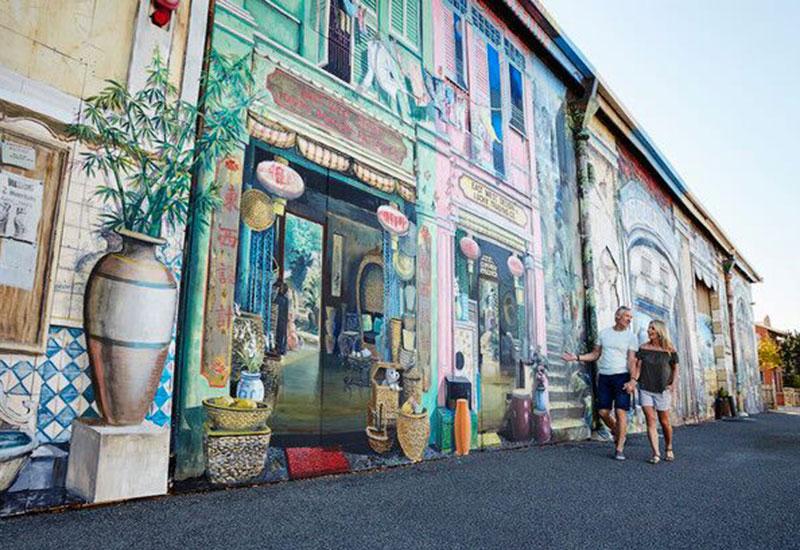 For a taste of the local lifestyle, head over to Perth's eclectic port city of Freemantle. Fondly known as 'Freo' by natives, it's where you'll find a plethora of cafes, pubs, museums and markets featuring Georgian and Victorian-era architecture. While here, a trip to the iconic Freemantle Market is mandatory to immerse in its rich heritage to the sound of live music as well as sights of aboriginal art and local craftsmanship.
#6 Swim with dolphins at Bunbury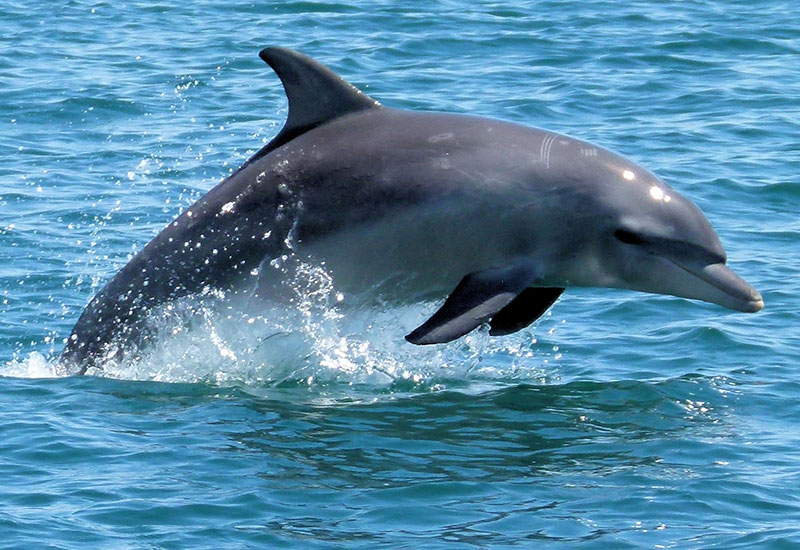 If swimming with dolphins doesn't count as a once-in-a-lifetime experience – though if you can have more, by all means – we don't know what does. Bunbury's Koombana Bay is just the place to go to see and swim with bottlenose dolphins in their natural habitat, thanks to its calm waters. For a more informative encounter, you can also visit the Dolphin Discovery Centre to learn all about the friendly sea creatures and their marine friends.
#7 Take the Indian Ocean Drive from Perth to Kalbarri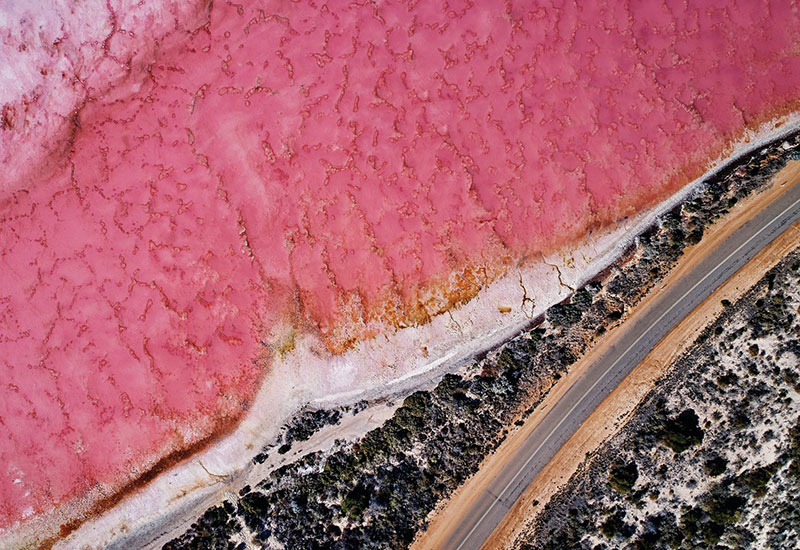 Arguably the ultimate experience you can have in Western Australia is a road trip from Perth to Kalbarri, allowing you to discover drawcards like the Pinnacles, Jurien Bay Marine Park and Hutt Lagoon (also known as Pink Lake). Dubbed the Indian Ocean Drive, you'll also get to bask in views of the state's remarkable coastline where yellow moonscapes and red gorges meet ocean blues. Day trips to Swan Valley and Perth Hills can be arranged for those with a shorter itinerary. It's called the Road Trip State for a good reason, after all. Who says you need yoga to feel zen?
Bonus: There's now a halal travel guide for Muslims!
 Good news for our Muslim friends: Tourism Minister Paul Papalia recently launched the New Tourism Western Australia (WA) Muslim Guide to Western Australia, providing detailed information on halal food and mosque locations around the region. Local Muslim actress Elfira Loy personally worked with Tourism WA to curate the guide, ensuring a comprehensive and credible list of activities and amenities for all your travel needs.
Watch Elfira's trip to Western Australia below.
For more information about the Tourism WA Muslim Guide or Western Australia, kindly visit www.westernaustralia.com or its Facebook page here.
Photos: Tourism Western Australia