Pristine waters that stretch miles beyond the horizon. Sandy shores that feel like fine cotton beneath your feet. Untouched surroundings that prove there's paradise on earth. These are the prerequisites of the ideal beach getaway – but the world's best ten promise even more.
In their mission to craft The World's Best Beaches for 2018, Canadian travel agency Flight Network reached out to over 1,200 journalists, editors, bloggers and travel agencies across the globe. The insights received resulted in lists of the ultimate beaches specific to each continent, as well as the top 50 in the world.
For a coastal hideout that is sure to remain etched in your memory, we take a look at the top 10 on the list.
#10 Varadero Beach, Cuba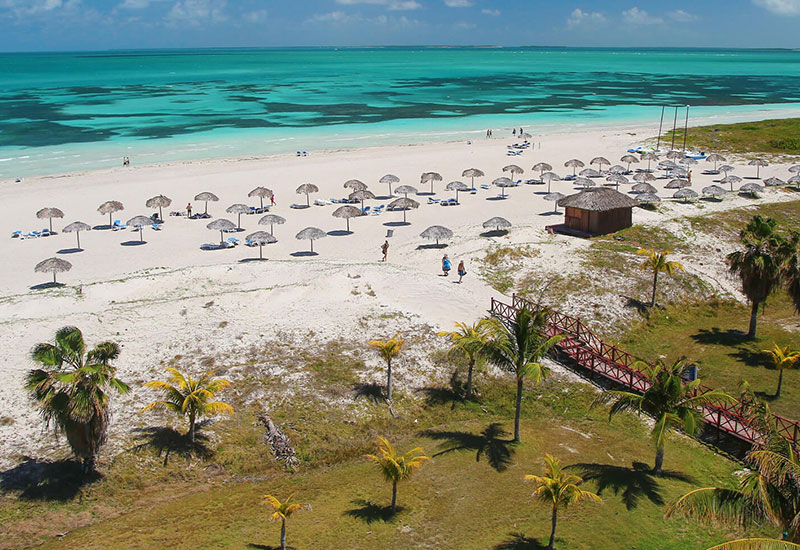 Coming in at no. 10 is the 25 kilometre-long white, sandy strip known as Varadero Beach in Cuba, the largest Caribbean island. Thanks to the country's rich history and picturesque pastel homes, it has been rising in popularity among tourists, with Varadero as one of the main attractions for its proximity to world-class hotels and local sightseeing. When not savouring a pina colada by the frothy blue sea, there's a host of water sports to indulge in such as diving, sailing, snorkelling and going for a boat ride on a glass-bottom boat.
#9 Maya Bay, Phi Phi, Thailand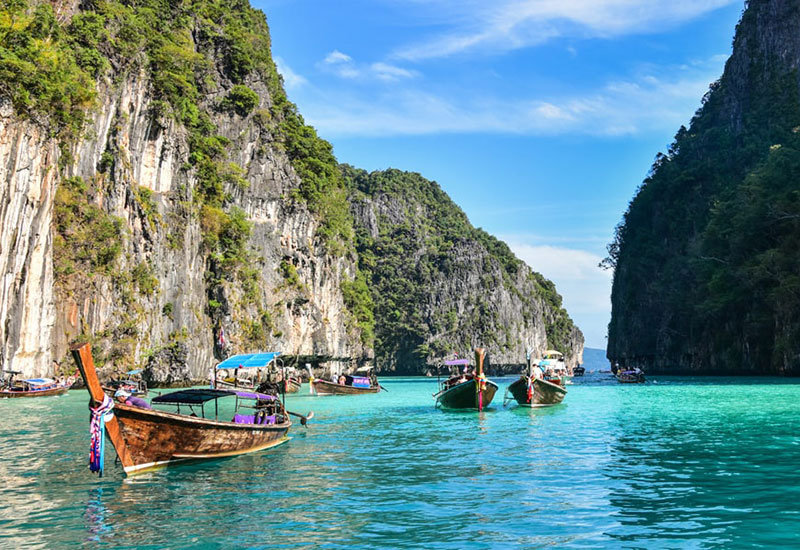 No stranger to the avid beachgoer, Maya Bay has long been recognised since The Beach (starring Leonardo Dicaprio) was filmed here in 1999. The iconic cove owes its allure to the neighbouring 100-metre high cliffs that 'shield' visitors from the world outside, creating a breath-taking safe haven. Also part of its charm is the marine life  that colour its crystal clear waters. Expect to see long-tail boats filled with visitors dropping by to snorkel and/or suntan on any given day.
#8 Anse Source D'Argent, Seychelles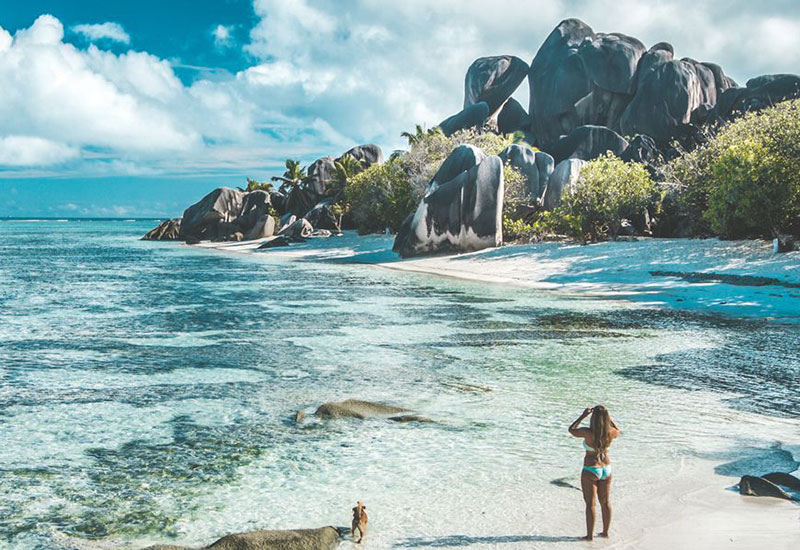 There's more than one reason this beach is the most photographed in the world, so photography buffs had better come prepared. What awaits is aquamarine waters lapping a white sand beach adorned with lush palm trees and pink granite boulders – the most magical of seascapes, especially at golden hour. It remains one of the more remote beaches on this list, with access limited to ferry rides from nearby jetties.
You may also like: 10 thrill-seeking Instagrammers who will inspire your wanderlust
#7 Seven Mile Beach, Cayman Islands, Jamaica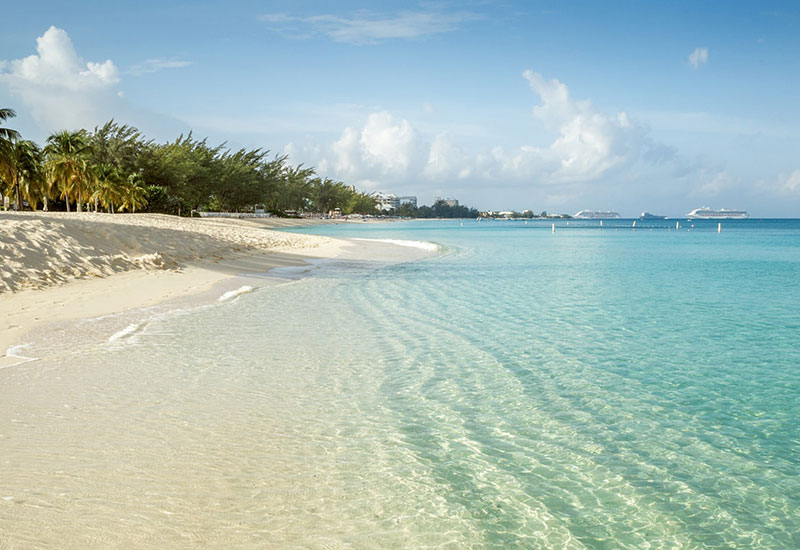 Dubbed 'The Caribbean's Best Beach' by Caribbean Travel and Life Magazine, Seven Mile Beach is the crown jewel of Grand Cayman. Calm turquoise waters and mild currents welcome snorkellers to bask in its stunning coral reefs and even feed and swim with stingrays! Lazier days can be spent sunbathing on the soft coral beach, sipping cocktails from the many beach bars and restaurants or strolling into boutiques in the coastal town nearby.
#6 Grace Bay, Turks & Caicos
Located on the "top island in the world" according to TripAdvisor in 2016, Grace Bay boasts an endless stretch of white-sand beach meeting the calm azure waters of the Atlantic sea. The rainbow-coloured reef just off the shore is home to an abundance of marine life, making it a hotspot for swimming, snorkelling, diving, kayaking, paddleboarding and more. Besides water activities, visitors can indulge their every need at the wide array of world-renowned resorts and restaurants available.
#5 Tulum Beach, Quintana Roo, Mexico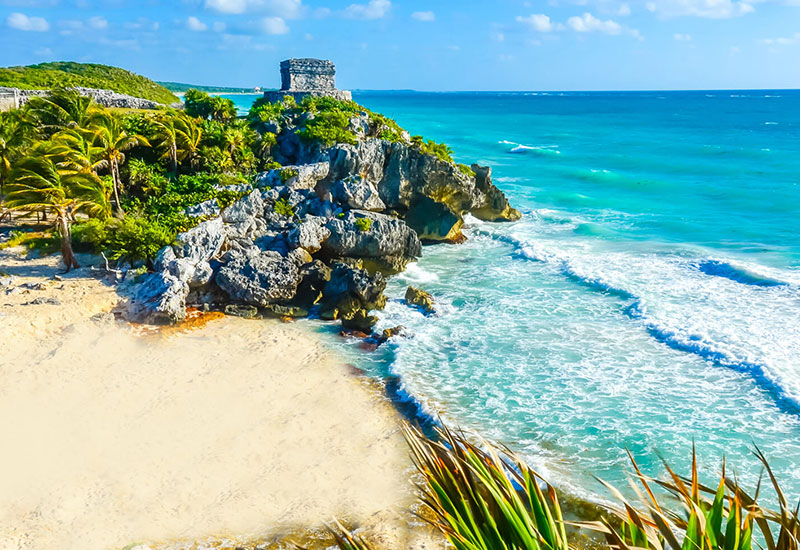 Technically speaking, Tulum Beach consists of several smaller beaches along an extensive strip. The highlights of this Mexican gem include the Mayan ruins on a cliff overlooking its northern shore, the bohemian-esque restaurants and accommodations and, of course, the serene teal waters lapping on the playas.
#4 Praia Do Sancho, Pernambucho, Brazil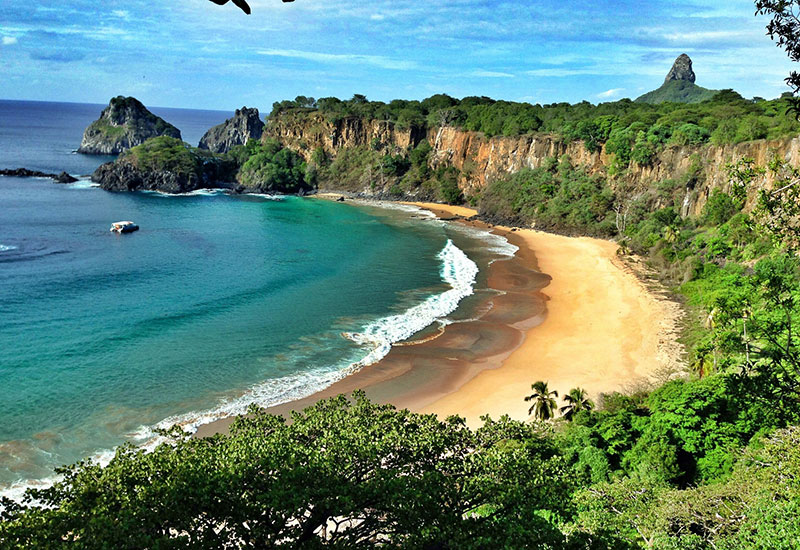 The only beach on this list to receive full score on the criteria of sheer untouched beauty, remoteness and sand and water quality (surprisingly, given its position) is Brazil's secluded Praia Do Sancho. Since the only access to the crescent beach is via a narrow tunnel and steep flight of stairs, it is never crowded. Getting there is part of the fun, and upon arrival, the golden sand, lofty cliffs and idyllic blue sea promise an escape like no other.
#3 Hidden Beach, El Nido, Philippines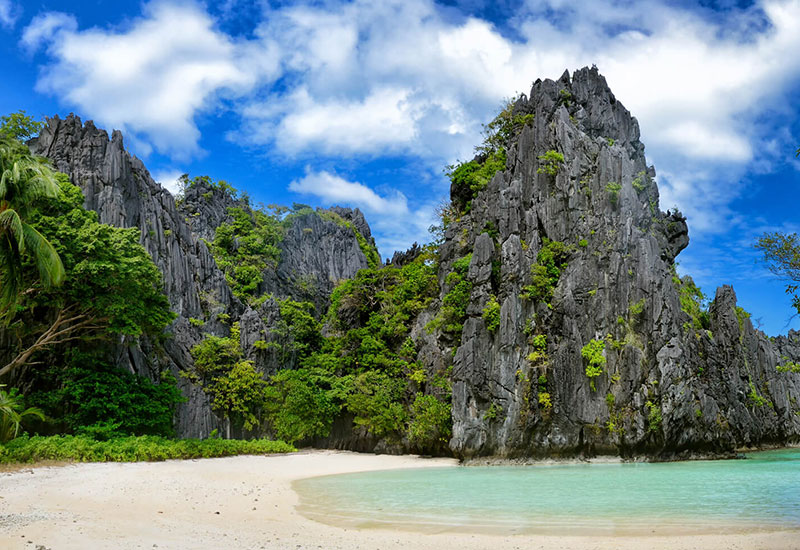 Despite the name, the protruding limestone cliffs of Hidden Beach are now a tell-tale sign to those who flock El Nido. Towering into the sky from the cerulean blue lagoon, these rock formations complete the postcard-worthy picture of bone-white sand and clear waters that reach only up to your thigh. Time almost pasts slower here, leaving you at ease to take in the panoramic views, experience the top diving spots or simply unwind at the luxury resorts.
#2 Whitehaven Beach, Queensland, Australia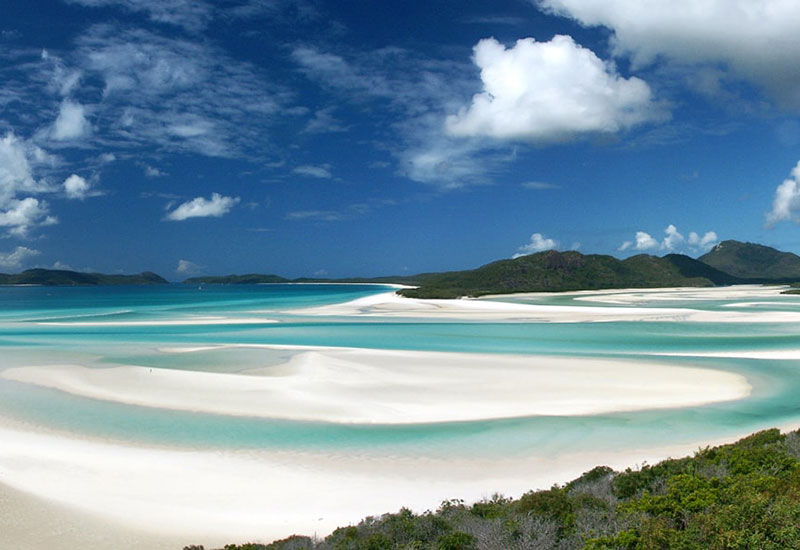 Over in the Land Down Under, Whitehaven Beach is prized for its swirling white silica sand juxtaposed against the turquoise waters and tropical green vegetation on Whitsunday Island. It is considered one of the most remote beaches in the world, with access only by boat, helicopter and seaplane. For a true taste of the beach life, some tourists even make camp within the forest and hike up various viewpoints for a bird's eye view of its natural wonder.
#1 Shipwreck Beach, Zakynthos, Greece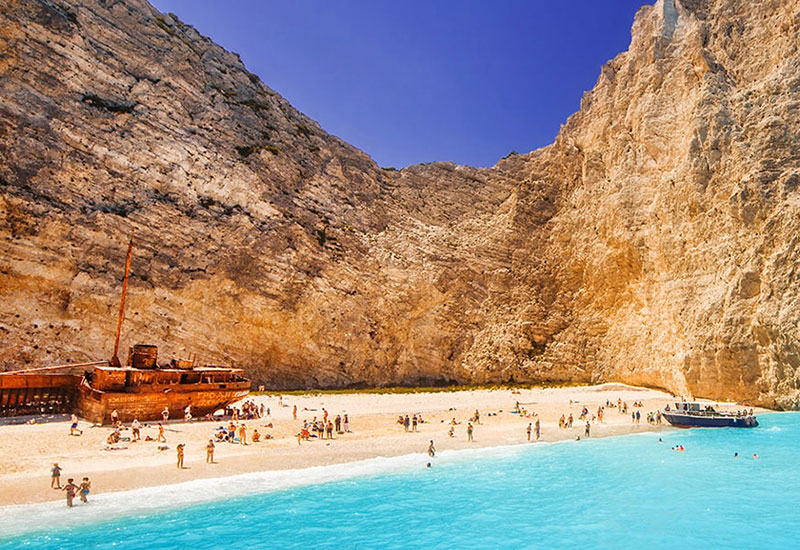 At the top of the list is Navagio Beach, or better known as Shipwreck Beach, which receives its name from the Freightliner MV Panagiotis washed ashore. That itself is a story drawing many in for a visit, but the secluded cove and its untainted azure waters and surrounding near-vertical cliffs also keep people coming for an experience out of a dream. The beach is reachable via a boat ride, while the vantage point from atop the cliffs is an hour's road trip from Zakynthos.
See also: 10 black sand beaches to cure your seaside blues
Whether you prefer basking on the beach or diving straight into crisp waters, it's important to have the best gear to complete every adventure. Globo Surf offers comprehensive guides and tips that will help you find what's the best for you, and make your next adventure unforgettable.
For more information on these beaches or to view the full list, log on to worlds50beaches.com.
Images courtesy of Flight Network