If simplicity is key to complexity, this Damansara Perdana newcomer masters it for a sincere, shared love for that which unites us: good food.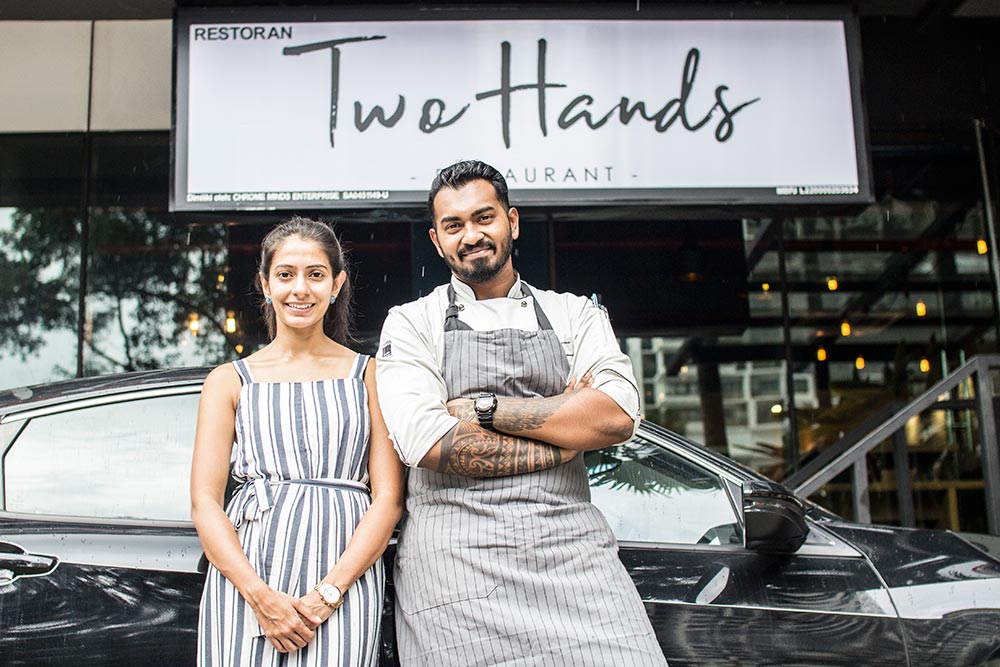 Fusion cuisine allowed adventurous foodies to explore the world's taste buds, while retaining a sense of familiarity on our plate. However, as far as trends go, it has been milked to death – so the time is ripe for more authenticity and less con-fusion.
Enter Two Hands Restaurant. Occupying a cozy nook in Damansara Perdana's Qliq Hotel, it is spearheaded by Chef Vic (@iamchefvic) and Melinder Dhaliwal in the vein of pure flavours focused on the consumer's preferences. Intimate and warm, the unassuming space belies a menu overflowing with rich, sincere culinary ingenuity.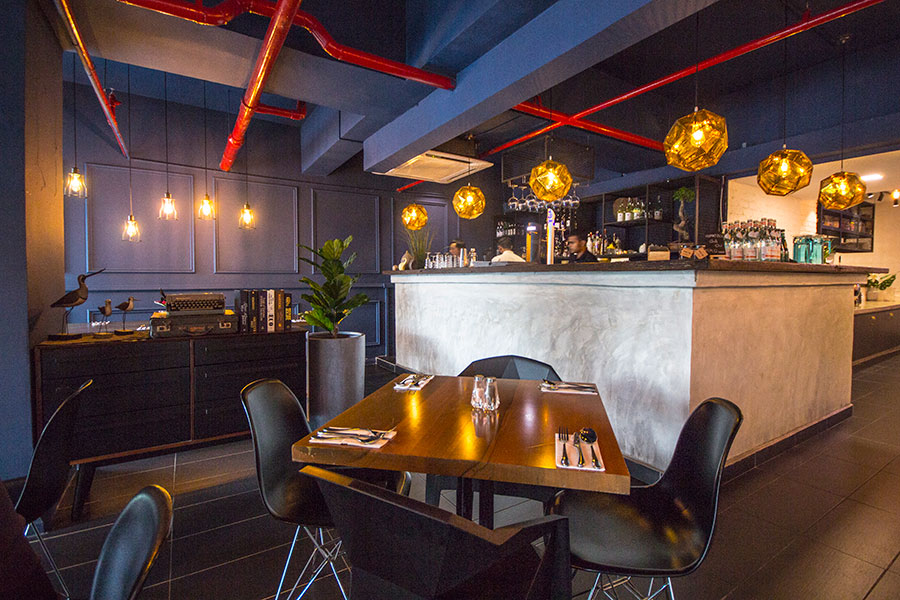 A bare cement bar is surrounded by wooden furniture, enveloped in a dreamy yellow glow on the inside...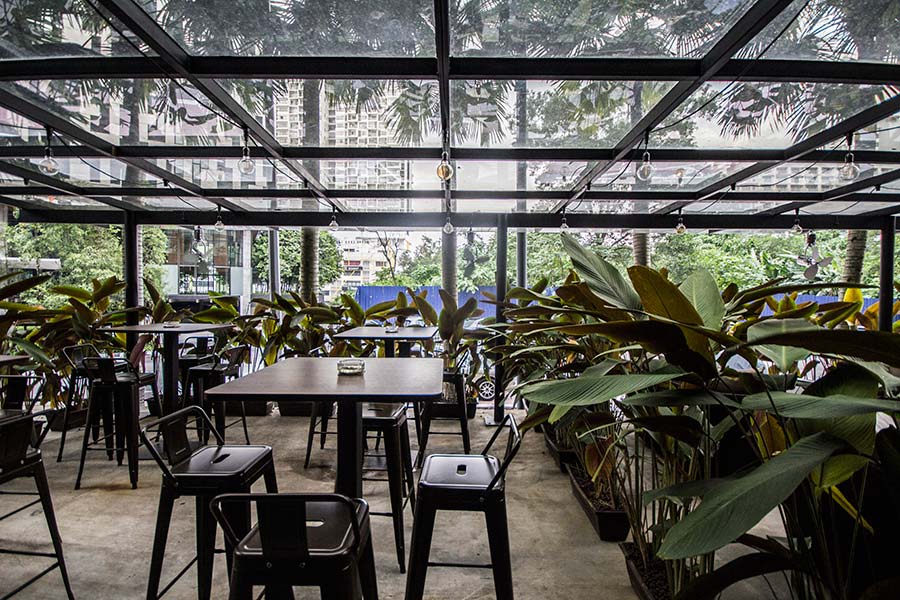 ...while the laid-back outdoor area is segmented with greenery for just enough privacy from moving cars and passers-by.
(swipe left for more)
Having cut his teeth in established kitchens over 10 years, 25-year-old Chef Vic had long yearned for a restaurant of his own. His culinary philosophy has its roots in service, skill, and community, with the name 'Two Hands' representing the coming together of restaurateur and consumer – heartfelt offerings crafted to your fancy, with attentive service, all the way from breakfast to dinner.
Complexity through simplicity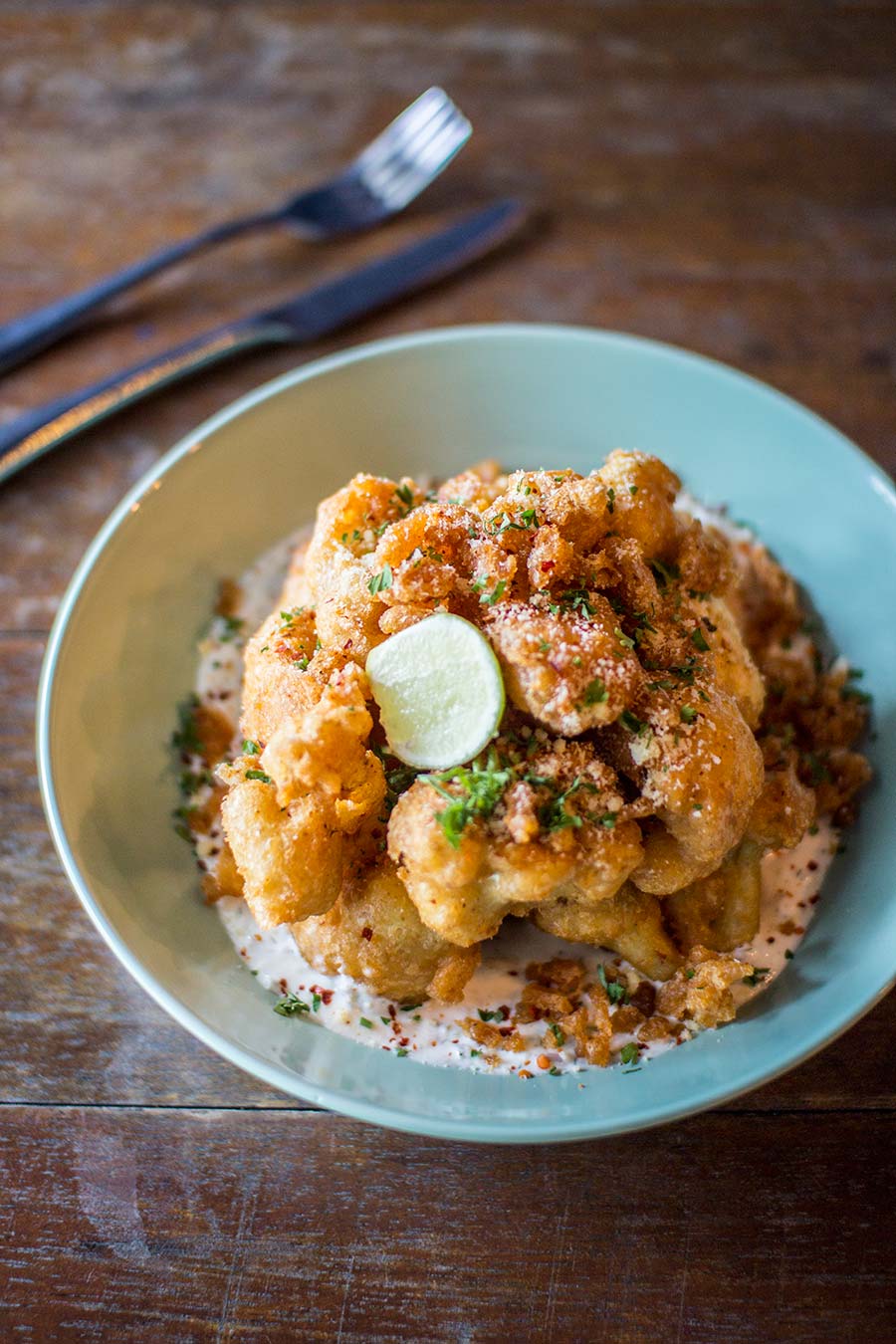 Crispy parmesan cauliflower (RM 22)
Crispy parmesan cauliflower (RM 22)
With a delicate crisp from gluten-free flour coating warm organic cauliflower, this is a starter that will get both kids and adults munching away. A modern take on a classic home dish, Two Hands' version is dusted with smoked Spanish paprika and Parmigiano-Reggiano cheese for flavour, on top of a dill yogurt sauce bed that cuts through the warmth with sharp flavour.
Apple & walnut salad (RM 21)
Apple & walnut salad (RM 21)
The Two Hands philosophy - "Simplicity in ingredients, complexity in flavour" shines through in this fresh introduction. A joyful party of textures (crunchy apples, toasty walnuts, juicy cherry tomatoes) and flavours (Greek yogurt and organic acacia honey) come together in every bite. Chef's Vic's precision in selecting quality ingredients makes all the difference in elevating this simple salad; a prelude to the feast his kitchen can cook up.
(swipe left for more)
Chef Vic strips down a variety of dishes to its essential flavours, ensuring each dimension is represented by the organic, locally-sourced ingredients or finest imported fare. The consideration for consumer needs is seen in gluten-free and vegan options aplenty, including the two starters above.
Expect delicious flavours in hearty servings like the sweet basil conciglie pasta (RM 15) or Italian lamb meatball sub with sweet potato fries (RM 24) for lunch. The menu is also generous on snack options, highlighted by crispy-yet-succulent aged soy glazed chicken wings (RM 24).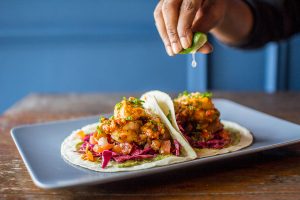 To us, the sauteed shrimp taco (RM 26) was a standout, sweet-savoury dish so tastefully abundant that it might call for sharing. Another personal favourite was the beef short ribs and pumpkin mash sliders (RM 28). Sweet pumpkin mash acts as a clever counter to the strong beef ribs, sandwiched between home-made focaccia buns (all pastry is made in-house, too).
Beef is air dried for at least 30 days to allow the concentration of natural flavours; as a result, Chef Vic never seasons excessively, letting the character of the game take centre stage. Such is the case in the hearty one-pot pulled beef pasta (RM 57), tossed with pickled carrots and asparagus, and topped with Feta cheese.
Without MSG or premixed seasoning, all you taste is the clever craftsmanship of fresh ingredients. It's a shining example of why homey diners deserve to be taken seriously, especially where meat is concerned.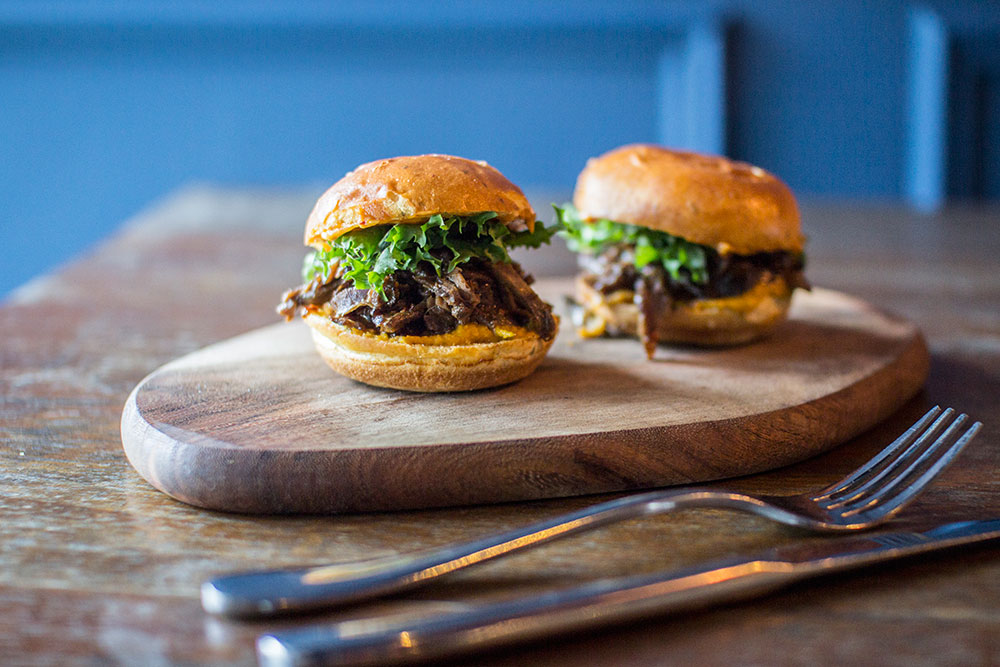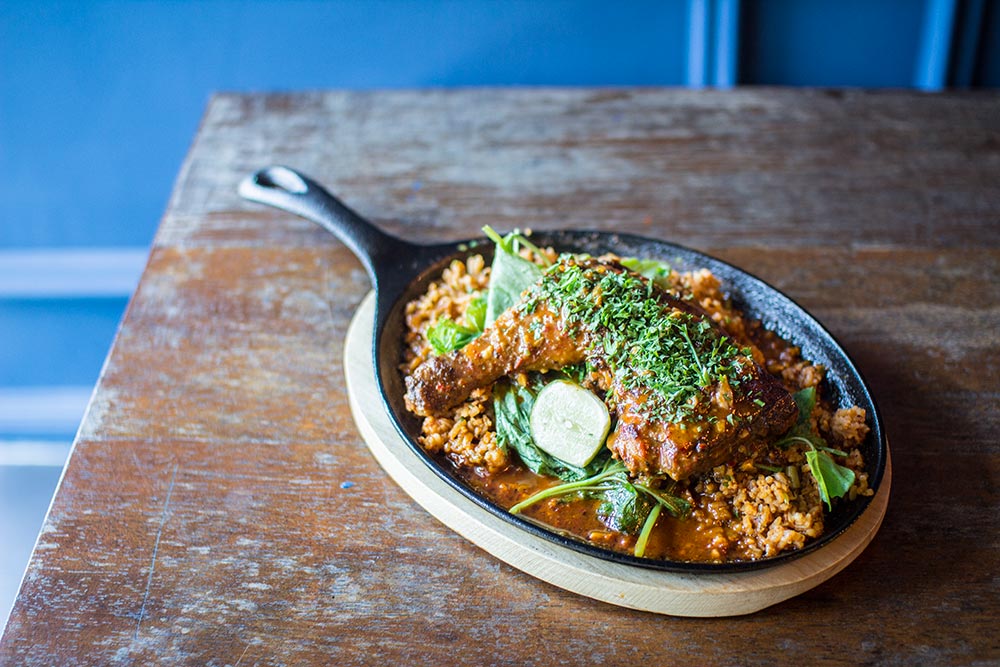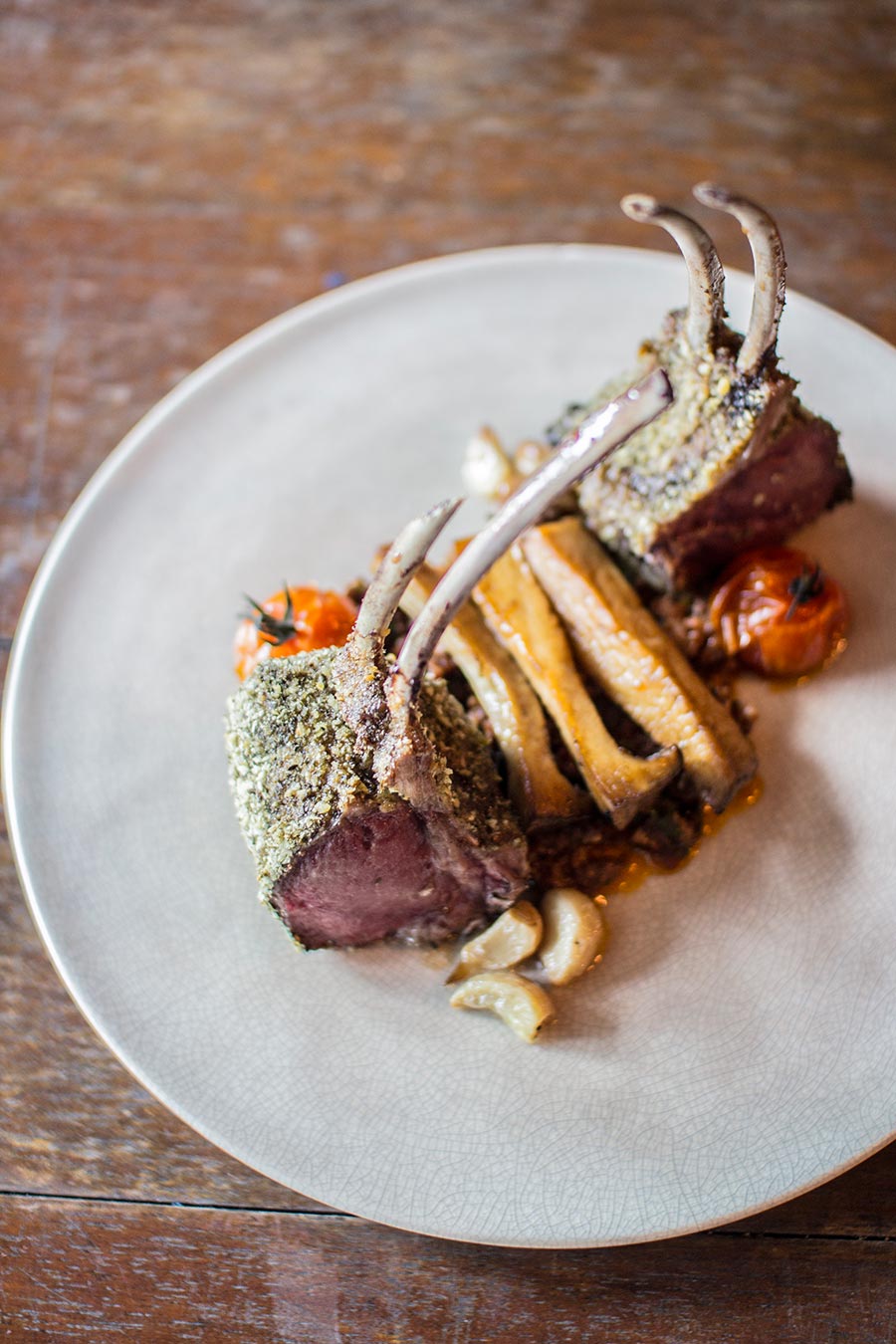 Guilt-free indulgences
At Two Hands, what you see is what you get – and then some. The tender treatment of meat continues to the chilled New Zealand lamb used in the stunning cashew herb crusted lamb rack (RM 98). Served with King oyster mushroom and one-pot ragu, this is a rustic, carnivorous vision promising juicy bites of medium-rare goodness.
For a meal closer to the comfort of home, the grilled Portuguese chicken and dirty rice (RM 58) will hit the spot – especially with its inviting wafts of coconut milk and bay leaves.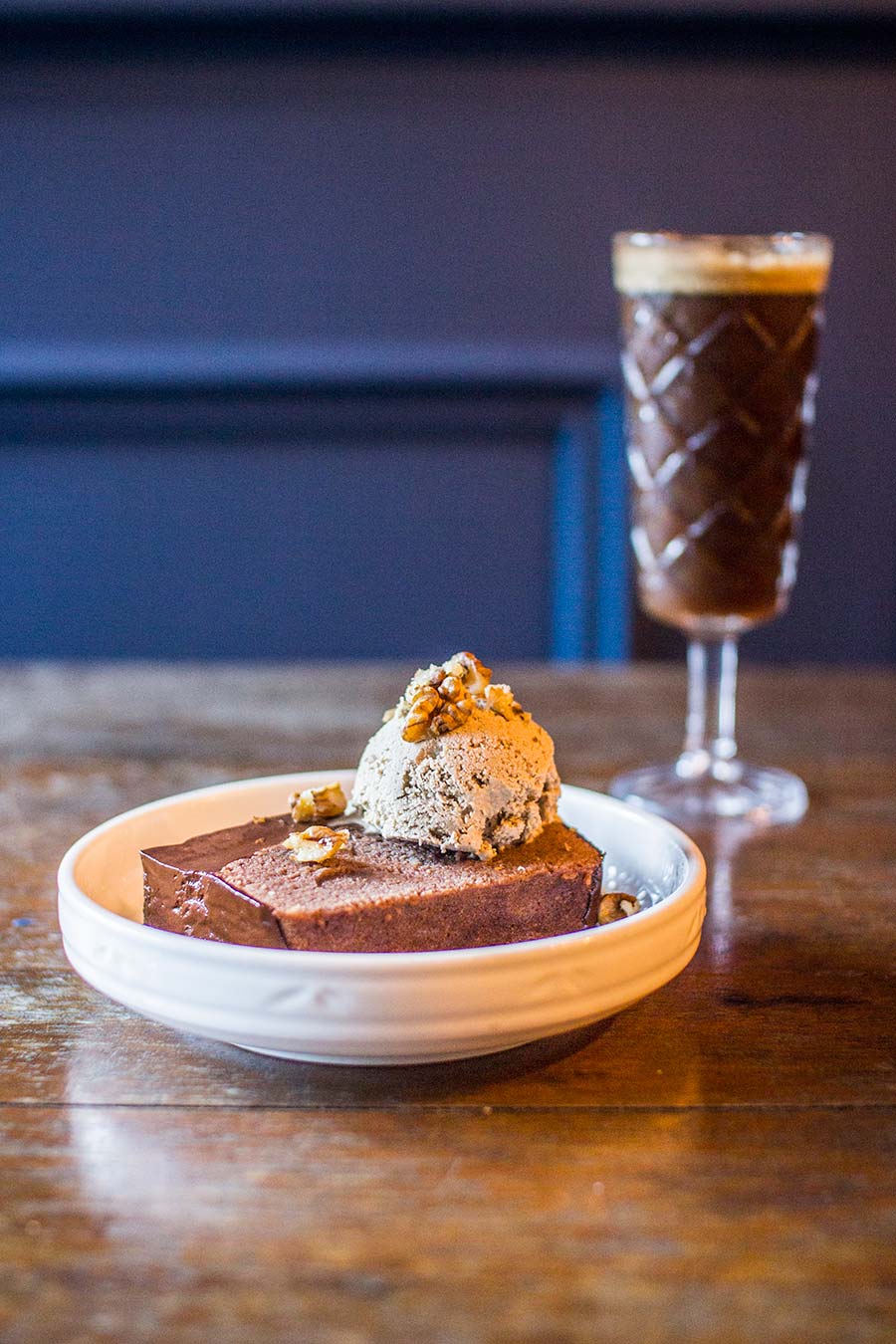 The kitchen is a playground for this intrepid chef. That's why you'll find the Two Hands menu to be ever-evolving, with fresh ideas centred around certain ingredients.
Since the proof is in the pudding, its fitting that some of Chef Vic's most innovative moments are reflected in the dessert and cocktail menu. Despite downplayed decadence, the accidental strawberry jelly cheesecake (RM 14), and delightfully rich vegan chocolate fudge cake with coconut latte ice cream (RM 18) make for interesting treats.
Incidentally, that chocolate slice pairs beautifully with the Coffee Chanel dessert cocktail (RM 31) – a dreamy Kahlua-infused vodka-espresso (for when you need twice the pick-me-up).
You'll be encouraged to deliver your feedback directly as Chef Vic pops out of the kitchen for quick chats, adding a personal touch that keeps loyal customers coming back for more – and new ones inquiring.
Interaction with his customers is not limited to restaurant premises. Young and fresh as the business is, the team actively engages fans on social media with segments like #TemptingThursdays and #MealsinMinutes. This is where the chef shares recipes to bring the Two Hands experience full circle; fans try out the tips and seek his approval Gordon Ramsay-style, asking "Chef Vic, am I doing this right?"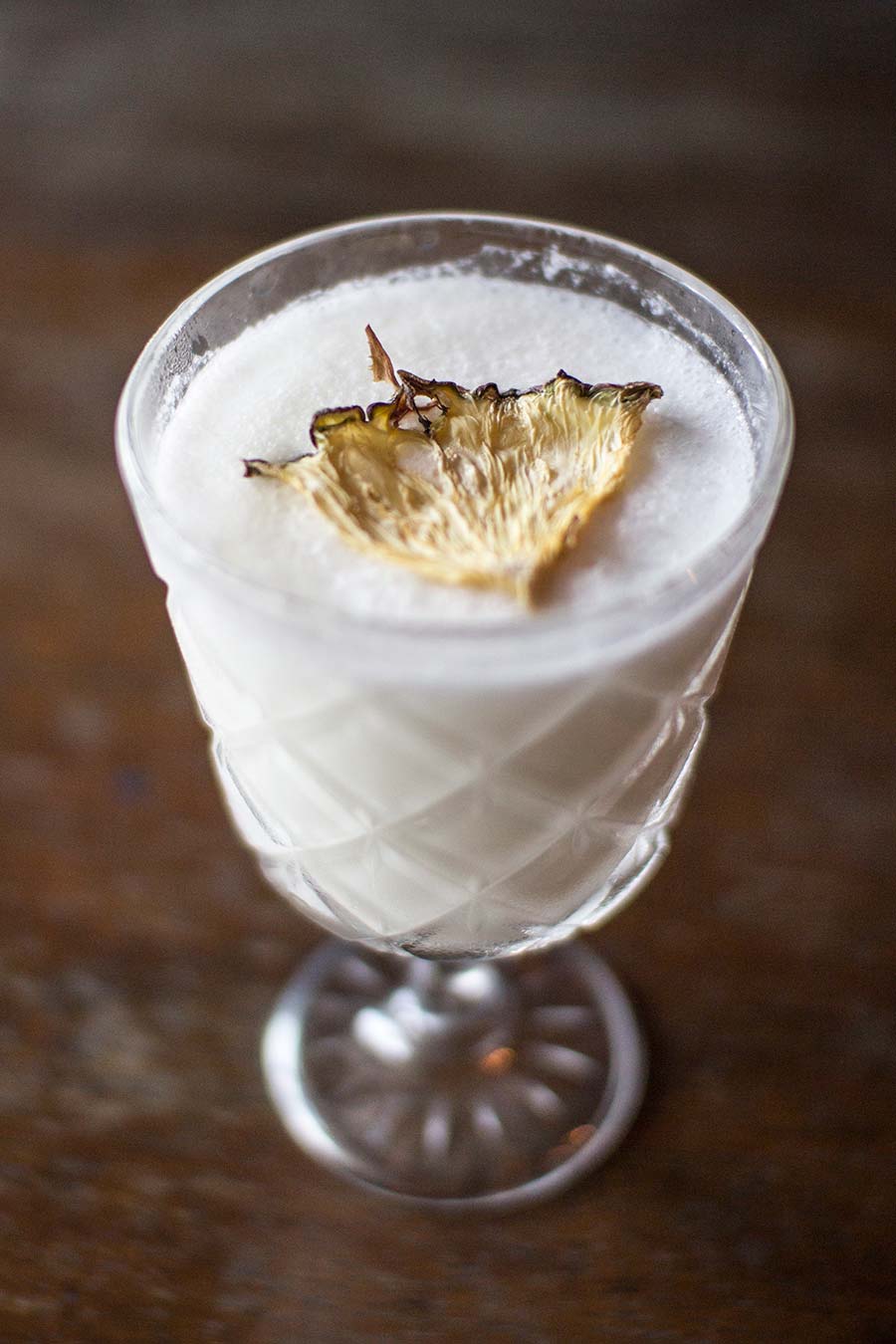 Coconut Coach (RM 32)
Coconut Coach (RM 32)
Our favourite also happens to be Chef Vic's dream cocktail - a coconutty Malibu rum dream, pleasantly balanced by a succinct sweetness from pineapple juice. You don't have to be a fan of Malibu, because this cocktail will convert you.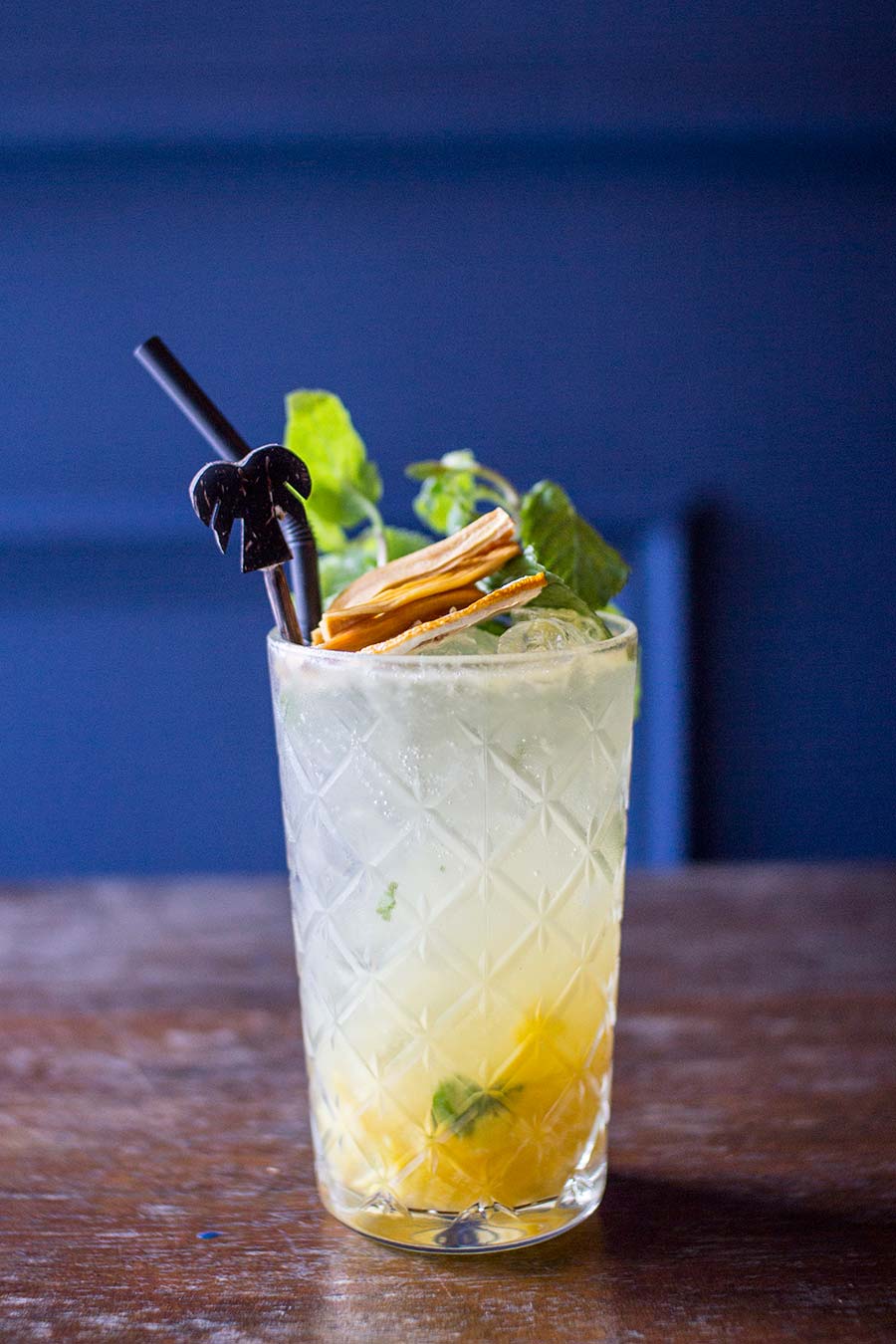 Jack Jean Paul (RM 44)
Jack Jean Paul (RM 44)
If you're up for something tropical, this one's sure your pick. Lacing gin and vodka with tones of hazelnut and unmistakable jackfruit, the novelty of Jack Jean Paul is matched only by its fruity freshness, coaxing a second taste.
Cucumber Chloé (RM 37)
Cucumber Chloé (RM 37)
The pleasant scent of elderflower liqueur greets the olfactory sense like an old friend; yet, at the same time, cleverly masks a gin-vodka combo. Brought together with cucumber juice, refreshing Chloé is sure to satisfy your midday thirst.
(swipe left for more)
Follow Two Hands Restaurant on Facebook and Instagram, or call 012 424 1194 to reserve your table (and tomahawk).
Address: Qliq Damansara, Jalan PJU 8/8A, Damansara Perdana, 47820 Petaling Jaya
Opening hours: 7 am – 11.30 pm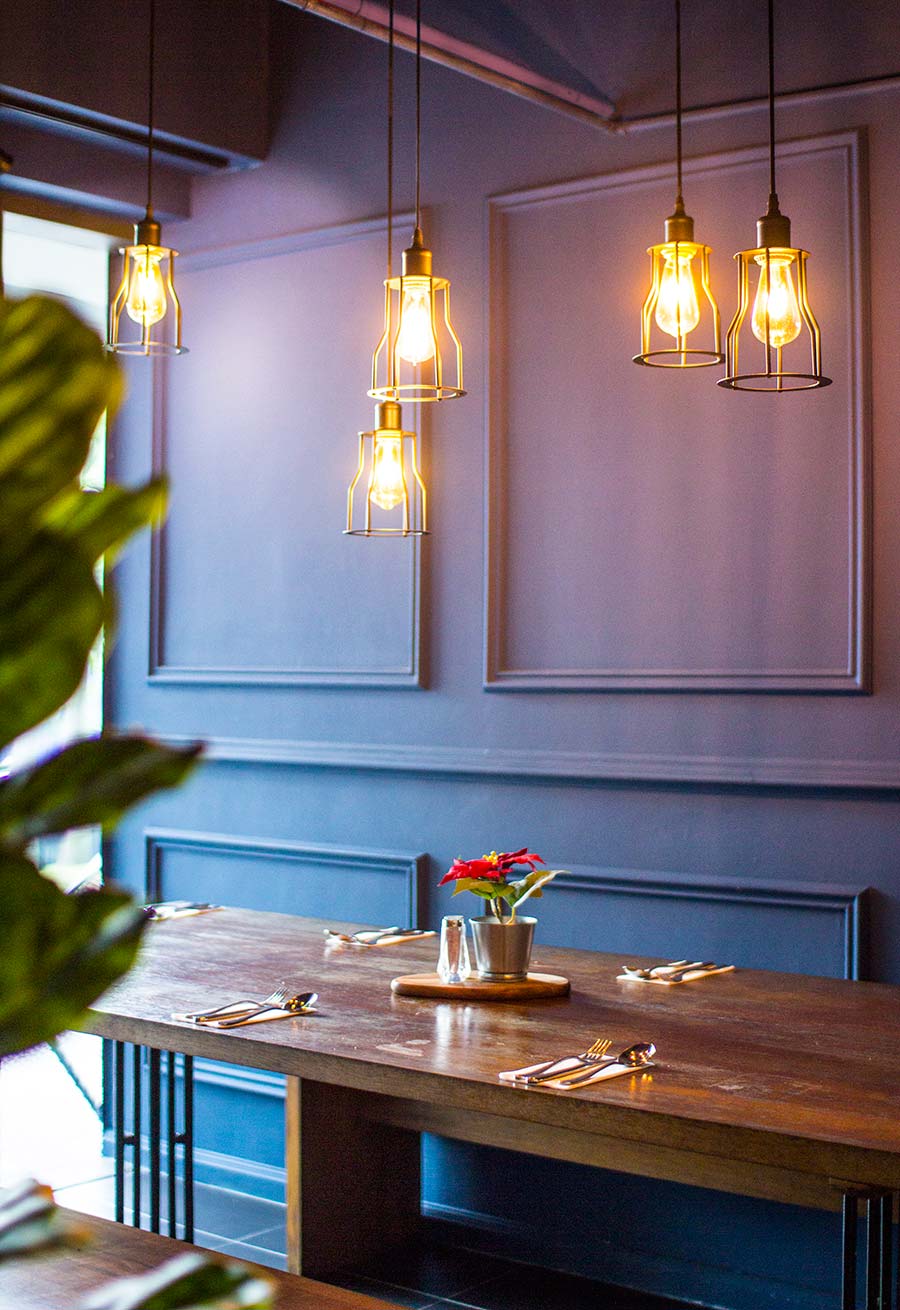 Photography: Gan Yew Chin