We stole 5 minutes with Tiffany Masterson to learn all about Drunk Elephant's beauty philosophy, the "Suspicious 6" and why "less is more" in skincare.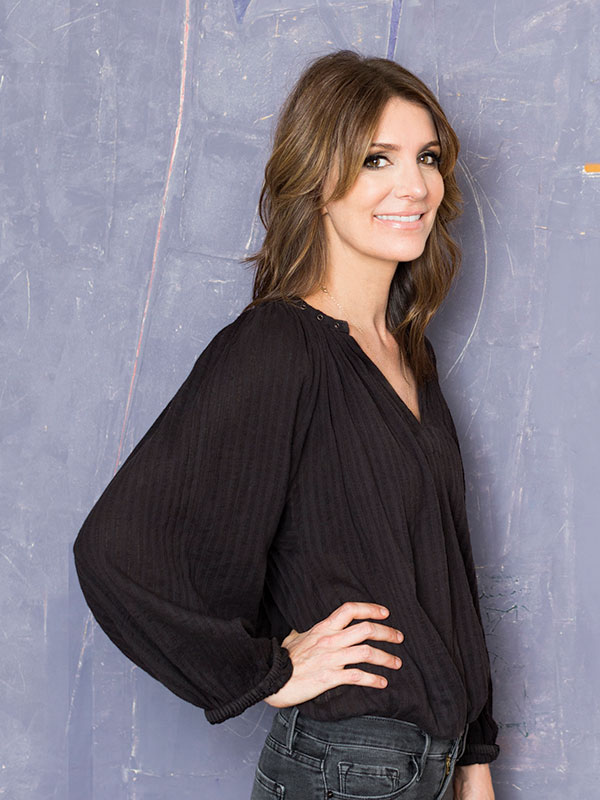 For those who haven't heard of or paid attention to Texas-based skincare brand Drunk Elephant, listen up. This clean-compatible beauty label means serious business when it comes to targeting skin concerns with only the necessary ingredients and zero potentially irritating compounds.
Founded in 2012 and available at Sephora Malaysia since summer 2019, Drunk Elephant has been touted by names like Vanessa Hudgens, Khloe Kardashian and Christina Ricci, to name a few.
"Our approach is very simple and it's the same in every market. We want to share our philosophy and build awareness in order to help people troubleshoot their skin issues," founder Tiffany Masterson says on the brand's launch.
Read on to learn more about the brand from the founder herself, including its "Suspicious 6" list and why "less is more".
---
What's behind the name "Drunk Elephant"?
I fell in love with Marula oil on an ingredient-scouting trip. I googled it and a video came up showing elephants eating the marula fruit and acting very tipsy. I didn't think I could call my brand "Drunk Elephant", but when I started asking around I realized that not only could I, but that it would be very attention-grabbing and unforgettable… I couldn't resist. The formulations are serious enough so the name gives it a shot of playfulness.
Drunk Elephant offers a category of skincare it calls "biocompatible". Can you explain what this means and how is it different from conventional beauty brands?
I can't speak to other brands, but I do think Drunk Elephant has a different approach to skin in general. For Drunk Elephant, biocompatible means that we only use ingredients the skin can absorb, recognise, process, use and benefit from without the sensitisation, irritation and congestion of the skin organ.
We also use only ingredients that either directly benefit the health of the skin or support the integrity of our formulations, regardless of whether the ingredient is synthetic or natural. We focus on healthy pH levels, formulations the skin recognises, small molecular structure that's easily absorbed, and effective active ingredients that also support and maintain the skin's acid mantle.
What we leave out of our products is just as important as what we put into them, which is why you will never find the Suspicious 6 in our line. We believe that these six ubiquitous ingredients are at the root of almost every skin issue, and when they're removed entirely from your routine – that is, when you take a "Drunk break" – skin can reset and return to its healthiest, most balanced state. This ingredient-elimination diet benefits all skin types and inspired the #barewithus Instagram movement, a collection of bare-faced selfies that chronicles the Drunk Elephant journeys of people who have found not only healthier skin but more importantly, healthier self-confidence.
What's in the Suspicious 6 and why are they bad for the skin?
The suspicious 6 are the ingredients I found to be problematic to my skin. They aren't scary or even necessarily bad or "toxic", they just, in my opinion, can disrupt the function of the skin itself leading to annoying skin behaviours that could otherwise be avoided such as acne-prone, sensitive, combination, overly dry or oily, etc. They are as follows:
Essential Oils – By their nature, their volatile fragrance compounds are sensitising to skin. There is no benefit to them that can't be replicated by other non-fragrant ingredients that do not share their downsides.
Drying Alcohols – These are the alcohols that have the potential to dehydrate and sensitise – and are identified by the names SD alcohol, denatured alcohol, alcohol denat, natural alcohol, grain alcohol, ethyl alcohol or just plain *alcohol* on an ingredient list. We believe they cause long-term damage to skin.  While these help actives penetrate into skin more easily, they do so by dissolving the lipids that help keep skin pliant and moisturized. This results in inflammation in skin, which in turn can provoke breakouts.
"I believe that the (skin) 'types' that we are born with don't necessarily need different treatment."
Silicones – They can congest skin, especially with heavier weight occlusive silicones (dimethicone), and they prevent actives (like ascorbic acid) from penetrating into skin and doing their job. Some may also dehydrate skin.
Chemical Screens – Many find these types of sunscreen actives to be sensitising, especially when used around the eye area or by those with skin sensitivities and disorders (like rosacea or eczema). We believe that they also, through sensitisation, can lead to random breakouts and worsening of acne. They can be great, but for some, they can be problematic, so we use physical screens instead.
Fragrance/Dyes – Designed to add a pretty colour or scent to a formula, these have literally no benefit to skin, but can be sensitising and take up space from ingredients that are actually good for skin.
SLS – A surfactant that is a little too good at its job. Not only can it be very harsh in terms of stripping moisture, it is a small molecule that penetrates into skin, causing inflammation, and potentially damaging the skin barrier.
How does the "less is more" philosophy apply to skincare?
I have found that there was a lot of truth in the "less is more" approach to skincare, meaning the less you do to your skin the better it is able to function as it should. I learned that the first line of defense skin has is the acid mantle and that a high pH can strip it. That got me interested in pH levels of products and I noticed that most products on the market didn't even list them.  When I decided to do my line, I knew that one of things I would focus on was formulating at skin-friendly pH levels.  I also wanted to make sure I included that information on all of my packaging.  If you disrupt the balance of the skin, you open it up to factors that can lead to more breakouts, redness, sensitivity, oiliness, eczema and more. Even though skin will return to a normal pH on its own, it is damaging to skin to strip it or disrupt it over and over.
To benefit from my philosophy of avoiding the Suspicious 6, you only need a few things. A cleanser, a moisturiser and of course a sunscreen will suffice. Start slowly so you don't overwhelm your skin and you can slowly introduce additional products at the pace best for your skin. I think it can also mean to avoid the extra marketing ingredients (fluff) that really aren't necessary and can in many cases be disruptive like colorants, scents, mattifiers, silicones, etc. They're just extra and not needed at all!
Drunk Elephant boasts very distinctive and colourful product packaging. What inspired the whole look?
I wanted packaging that would protect the antioxidants and actives from light and air. Like me, the formulations work hard, but there's also a not-as-serious side, and that's where the whimsy and bright, happy colours come in. I don't take myself too seriously and neither does Drunk Elephant but we both get the job done. The packaging is reflective of me personally and how I approach life in general.
What are your tips to pick out the best skincare for different skin types?
I don't look at skin care in terms of different skin types. It's not that I don't believe there are true types like truly sensitive or naturally more oily, leaning on the dry side, etc., it's just that I believe that the "types" that we are born with don't necessarily need different treatment.  They might need more or less moisture or, like in the case of truly sensitive, may need more time to adjust to certain acids.
"My goal with Drunk Elephant is to respect the basic function of the skin without disrupting and confusing it."
I do think that the behaviours we hear about all the time in the marketing of brands (sensitive, oily, acne-prone, combination, etc.) are more often than not created by the sensitising and/or disruptive ingredients we are using every day. Truly sensitive is not the same as sensitised, but it acts the same. The ingredients I think we should all avoid can be found in some combination in almost every product I pick up.
I believe skin is skin and it all functions the same way, with the acid mantle playing a critical role.  My goal with Drunk Elephant is to respect the basic function of the skin without disrupting and confusing it.  Once I removed the Suspicious Six from my skincare, my skin was totally transformed and I'm hearing a lot of the same from my customers. Obviously, I'm not including diagnosed skin-conditions, but eliminating potentially problematic ingredients is always worth a shot and isn't going to hurt anyone no matter what's going on. Nothing is for everybody, but if I'm helping anyone at all, I'm happy because that's my goal.
What's new from the brand this spring?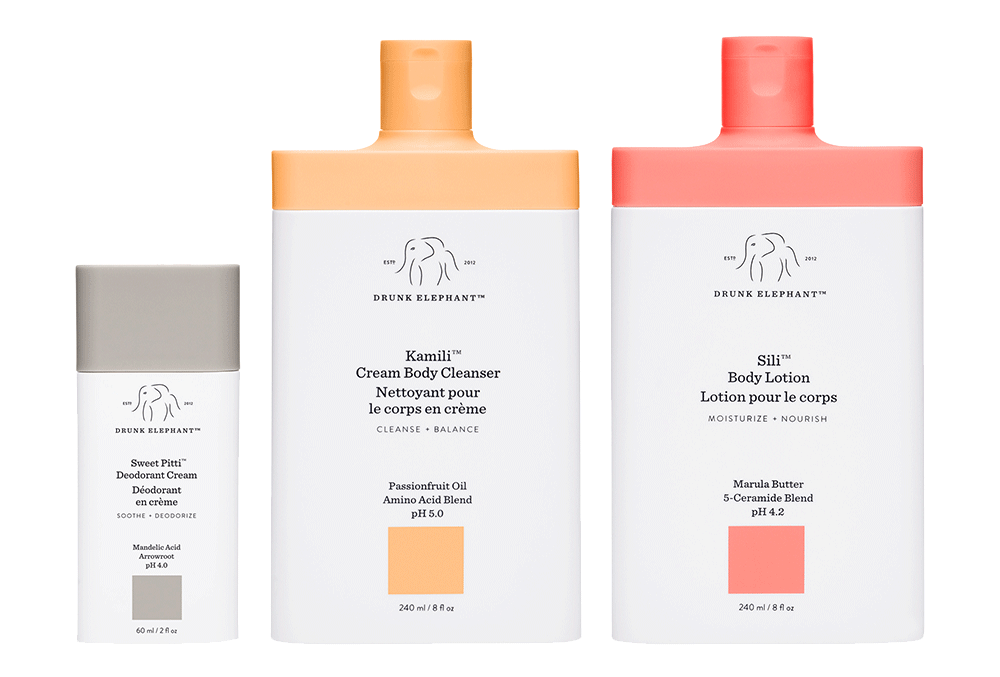 I'm so excited that we just launched Hair and Body collections so the Drunk Elephant philosophy can now be implemented from head to toe. Skin is skin – and whether we call it the scalp or the eye area or the legs, it can only function at its healthiest when it's treated with smart, nourishing, skin-compatible ingredients. All skin deserves to be respected with ingredients it can get along with.
See more of Drunk Elephant's best-selling products below.
(swipe left for more)
For more information about the brand, visit the official website here.
Shop Drunk Elephant at Sephora Malaysia stores, website or app.
Photos: Sephora