In partnership with Shiseido Professional, The RuMa Hotel & Residences will be presenting a delightful Afternoon Tea set inspired by the former's Sublimic range this coming January 2021.
The Sublimic professional hair care range by Shiseido Professional is specially designed to awaken the hair and scalp's core functions, allowing inner beauty to shine. It prides itself on its naturally-derived aroma, with each product carrying a significant scent that provides a soothing sensorial experience during and after each use. It's these aromas that's inspired this new Afternoon Tea Set.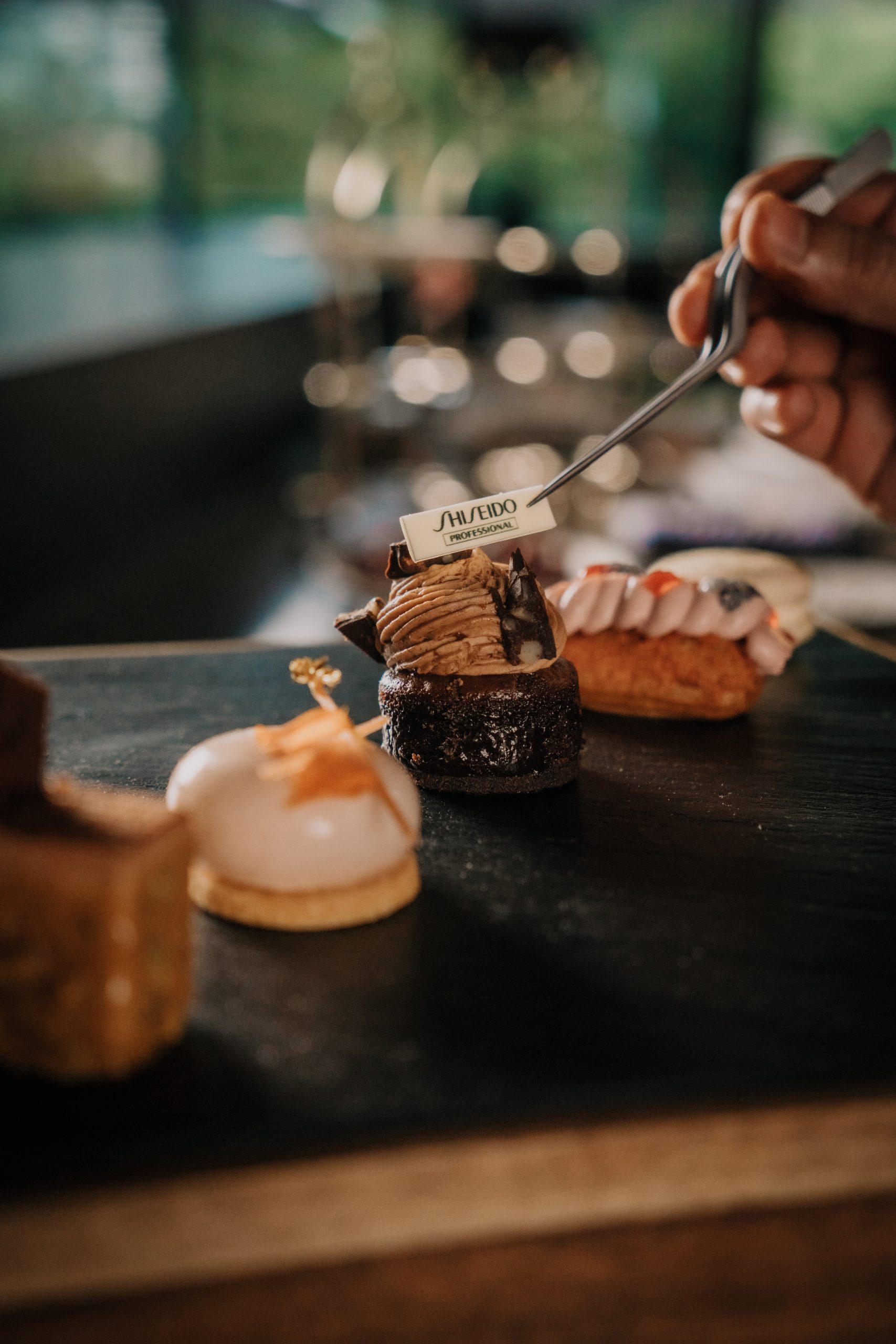 Created by Executive Chef Tyson Gee, the Afternoon Tea Set features a curation of refreshing treats with culinary flavours borrowed from the Japanese, ranging from green and fruity, to floral flavours.
Some of the highlights of the set include the Single Origin Chocolate cake filled with Chocolate Mousseline and freshly crushed Macadamia, influenced by the use of Macadamia Ternifolia Seed Oil in the Aqua Intensive range; the Rose Éclair with Raspberry Rose gel, Rosella Custard, Thai Basil and Honeycomb which is reminiscent of scents of the Luminoforce range; the multilayered White Peach Entremet with layers of Mint flavour and Orange Blossom gelée inspired by the Airy Flow range; Herbal Neem Macaron taking after the Fuente Forte; and milk bun paired with smoked duck topped with orange marmalade, which reimagines the Adenovital range into a savoury gourmet slider.
The Afternoon Tea Set is served in the essence of Japanese holistic and Omotenashi principle, where the utmost priority is placed on a great environment and unparalleled hostmanship. At The RuMa, this takes place in the LIBRARI, where guests can relax and converse discreetly, while indulging in their edible guilty pleasures and soaking up the daylight streaming into the conservatory.
In honour of the 1st anniversary of Sublimic's launch, guests will be able to receive a Sublimic The Mini-Aroma worth RM149 with every purchase of two (2) Afternoon Tea Sets worth RM150 each while stocks last.
The Mini-Aroma packs feature a 5-piece Sublimic miniature shampoo kit, perfect for travelling and sharing amongst family and friends who have different hair or scalp concerns. Here's a breakdown of what guests can receive:
x1 50ml Sublimic Aqua Intensive Shampoo (for damaged hair)
x1 50ml Sublimic Airy Flow Shampoo (for unruly hair)
x1 50ml Sublimic Fuente Forte Shampoo (for dandruff)
x1 50ml Sublimic Luminoforce Shampoo (for coloured hair)
x1 50ml Adenovital Shampoo (for thinning hair)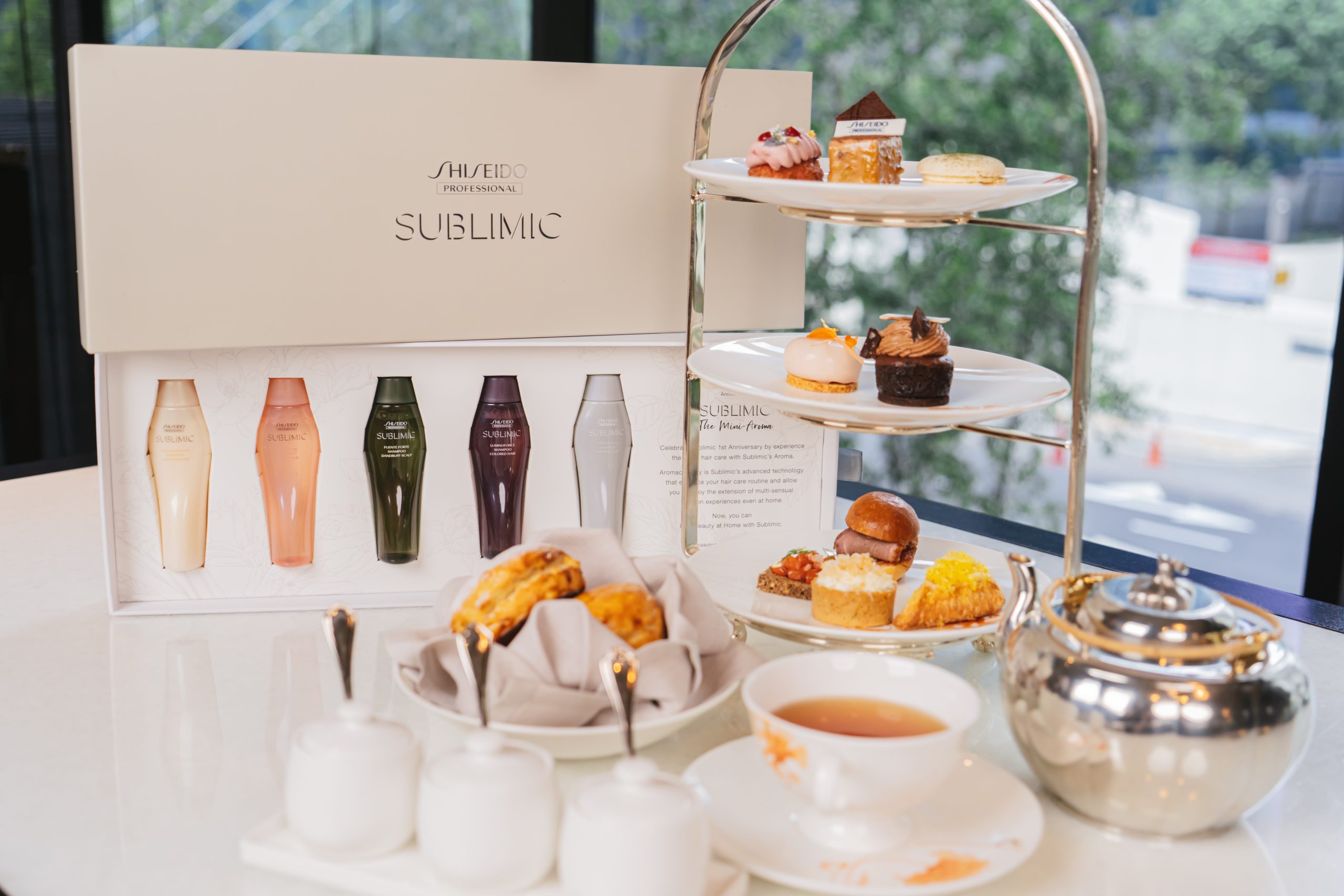 The Sublimic-inspired Afternoon Tea set will be available from 8 – 31 January, 2021 on Fridays to Sundays, from 3pm – 6pm at SEVEN Lobby Bar and Lounge & LIBRARI by The RuMa Hotel & Residences.
Photos: Shiseido Professional