Renowned Executive Chef Malcolm Goh joins forces with Head Chef Jonathan Heng to present simple, natural ingredients with classic local twists.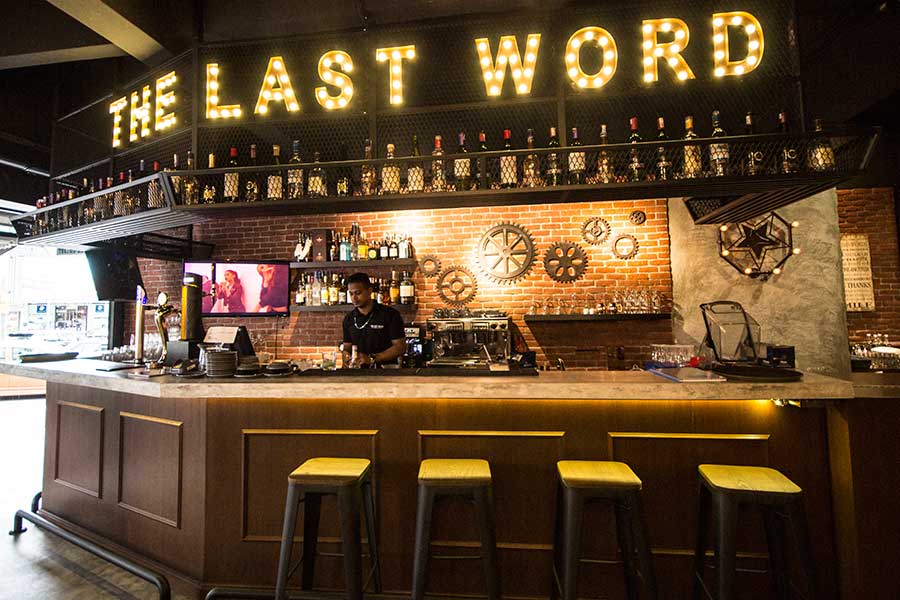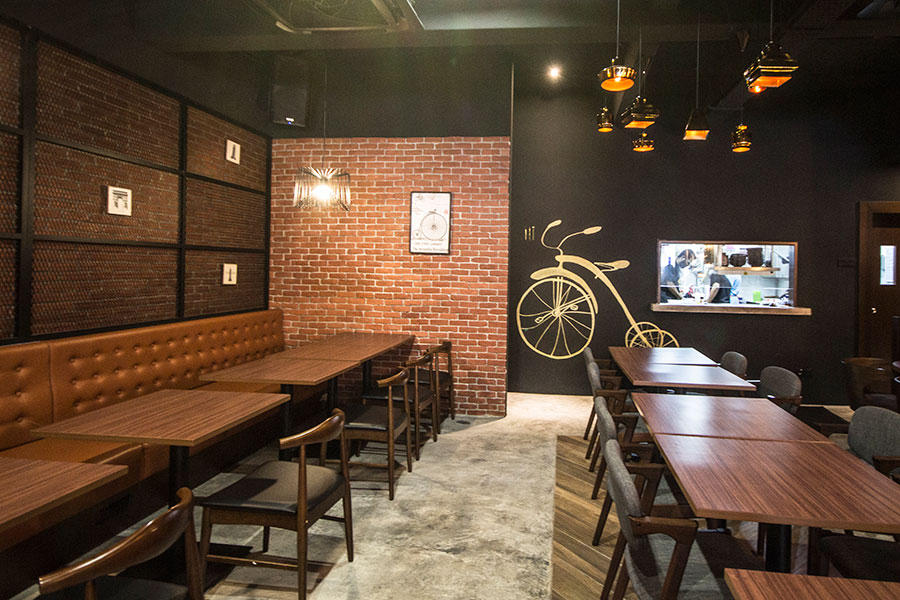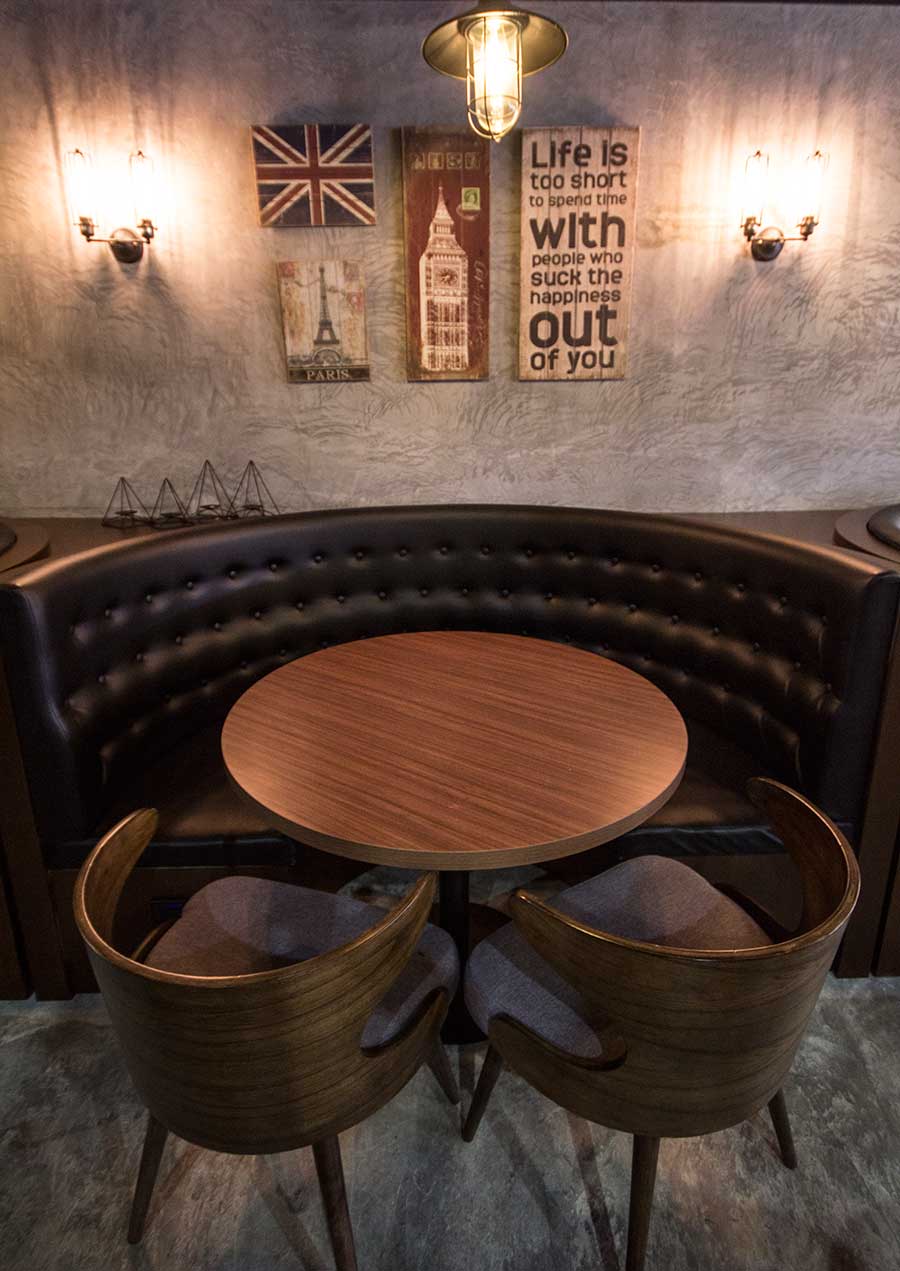 (swipe left for more)
Now sitting snugly along Bangsar's landmark Jalan Telawi is this The Last Word, a space embodying a certain rustic quality to match its name.
Warm, earthy interior take a minimalist industrial leaning in this restaurant/bar, with quotes and pictures peppering the walls, and a simple, grey marble bar that stands out as much as it blends in.
Helmed by Executive Chef Malcolm Goh (of Define: food) with Head Chef Jonathan Heng (formerly of Marini's on 57), the kitchen serves up fresh, hearty Western cuisine tuned to unmistakable Asian flavours.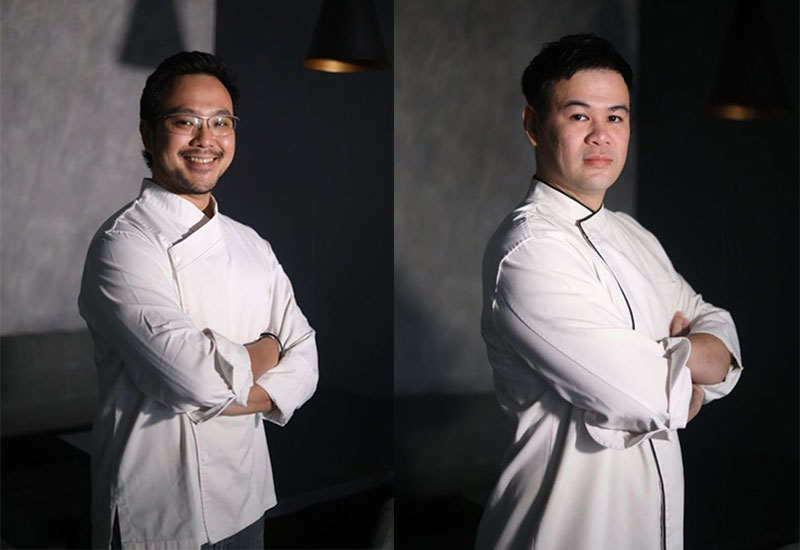 Chef Malcolm (left) and Chef Jonathan curate the fuss-free, Asian-inspired menu at The Last Word.
Here are our picks from the list of kitchen and crowd favourites.
Cucumber chill mocktail (RM 15)

Bar manager Richmond Ng seeks to refresh the senses with mocktails for a sunny Bangsar afternoon, a prime prick of which is this cucumber number. Cool and instantly thirst-quenching, it's pretty and classy without the alcoholic calories.
Strawberry frozen cocktail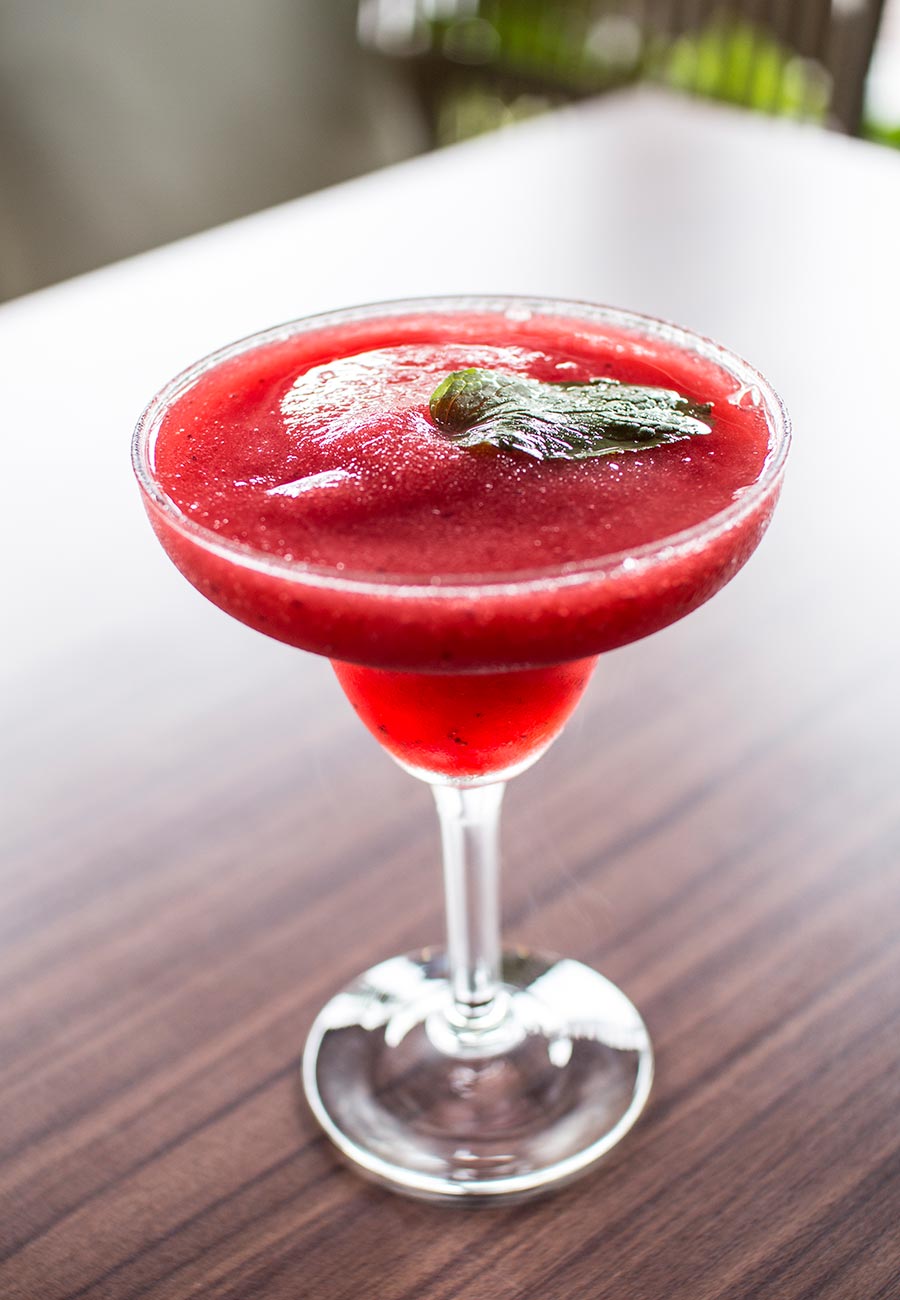 If you're like us and appreciate a little booze in your juice, this one's for you. Sweetness from strawberry puree almost masks the Smirnoff vodka, so this frozen cocktail is dangerously easy to drink. Also available with blueberry, we suspect The Last Word's frozen cocktail to be a well-blended dessert as a cocktail.
Starter 1 – Chilled truffle miso capellini (RM 28)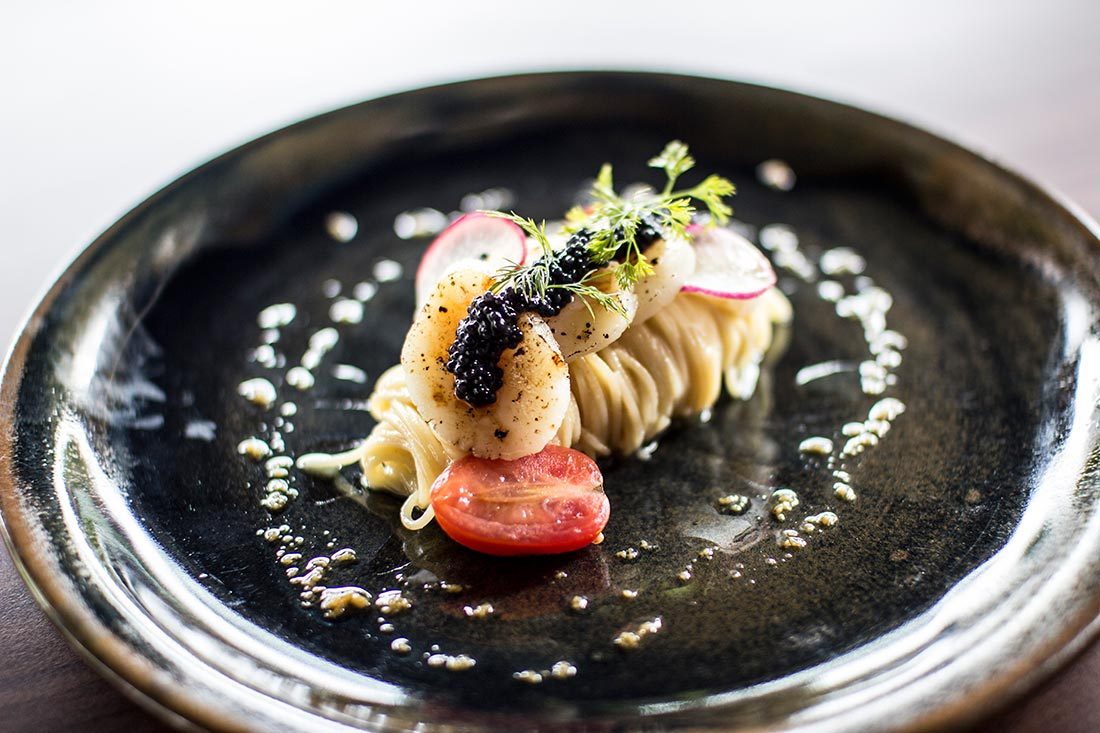 Our first dish is as appetising to the eyes as it was to the palate. Fresh, torched diver scallops are topped with capelin caviar for a cold triple-layered dish, with noodle base helping neutralise the stark freshness of the scallop, while saltiness from the caviar cuts through for a fine finish to an excellently-plated starter.
Starter 2 – Shao tsin wine honey glazed pork belly (RM 26)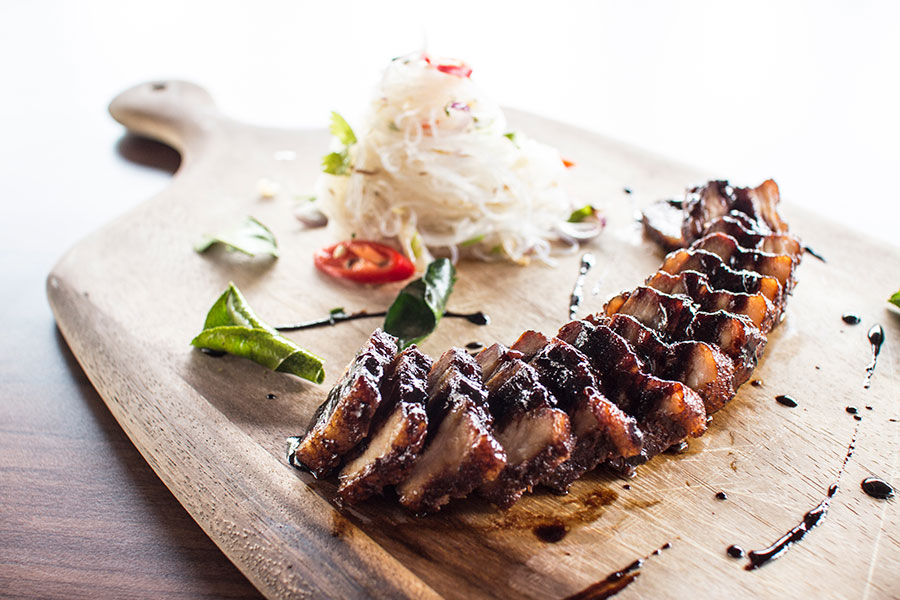 The second appetiser is also a sight to behold. Slices of pork glisten in contrast with the wooden serving platter, served alongside a glass noodle salad. While expecting a tender burst of flavour, we instead get a taste of sweetly seasoned meat, still undoubtedly Asian-inspired.
Main course 1 – Baked rendang lasagne (RM 36)
As fans of both rendang and lasagne, we are excited to see what this crowd favourite has in store. Cheesy and creamy, rendang meat comes in generous spice-infused Bolognese sauce, making this a softer yet spicier lasagne than we are used to. Overall, a clever merger of two classic dishes that's warm, hearty, and slightly nostalgic.
Main course 2 – The Last Word burger (RM 38)
When it comes to burgers, a good, juicy pork patty can be magical. The Last Word serves its large, cheesy variation with BBQ sauce and onion bacon jam, and is clearly influenced by the head chef's preference for softer-textured foods (as seen in our other main course pick). This signature burger comes with baked sweet potato wedges, in case you're feeling a little guilty after chomping that significantly-sized patty down.
It's a guilty pleasure, we'll admit, but it also proves The Last Word's versatility; although the new menu is compact, there's almost certainly something to tickle your intrigue and taste buds.
Dessert – Durian creme brulee (RM 22)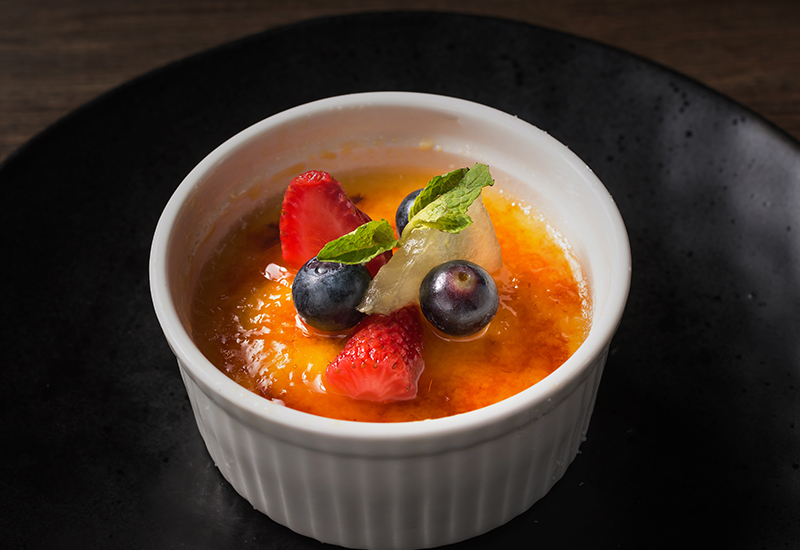 The Last Word offers a small but respectable dessert menu, the star of which is this very Malaysian creme brulee. Velvety D24 durian shines through in flavour and texture, balanced by the sweetness of macerated berries and crunch from a lightly-flamed top layer. If you're not a fan of the King of Fruits, prepare to have your opinion challenged by the soft-serve creme brulee that ended our meal on a familiar yet refined note.
For enquiries or reservations, call +60 12-258 8573. You can also keep up to date with The Last Word on Facebook and Instagram.
Address: 20, Jalan Telawi 5, Bangsar Baru, 59100 Bangsar, Kuala Lumpur
Opening hours: 8am-12am (Sunday-Thursday), 8am-2am (Friday & Saturday)
Photography: Gan Yew Chin