Take your pick from the new Peekaboo ISeeU women's tote to the Dior Elite multifunctional men's pouch.
Just like that, it's already Fall 2020. As we enter the final quarter of the year, brands are delivering new and revisited bag collections to complement cooler-weather outfits and round off our year with flair.
Although the season typically calls for a more muted colour palette, we've noticed loud prints, vibrant colours and graphic motifs on several collections – displaying an irreverent attitude in some and evoking calmness and sensuality in others.
Take your pick from the new Peekaboo ISeeU women's tote to the Dior Elite multifunctional men's pouch below.
FENDI Peekaboo ISeeU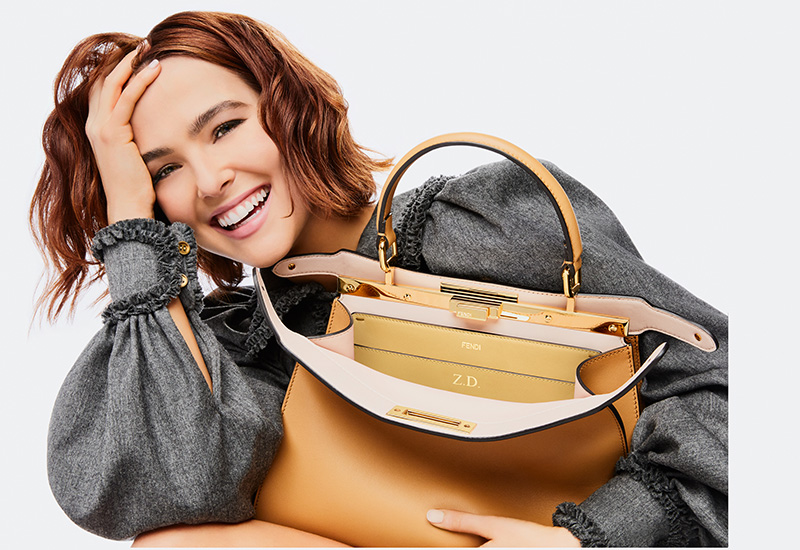 The FENDI Peekaboo needs no introduction, but in case you haven't noticed, the iconic tote now features a new accordion-frame. Named the Peekaboo ISeeU, this fresh design evokes a deep 'smile' to reveal inside pockets which are interchangeable in smooth leather or precious skins and personalised with initials. Zoey Deutch stars in the bag campaign released in August, showcasing the bag in all its timelessness, class and savoir-faire. W fendi.com
Louis Vuitton Damier Graphite Giant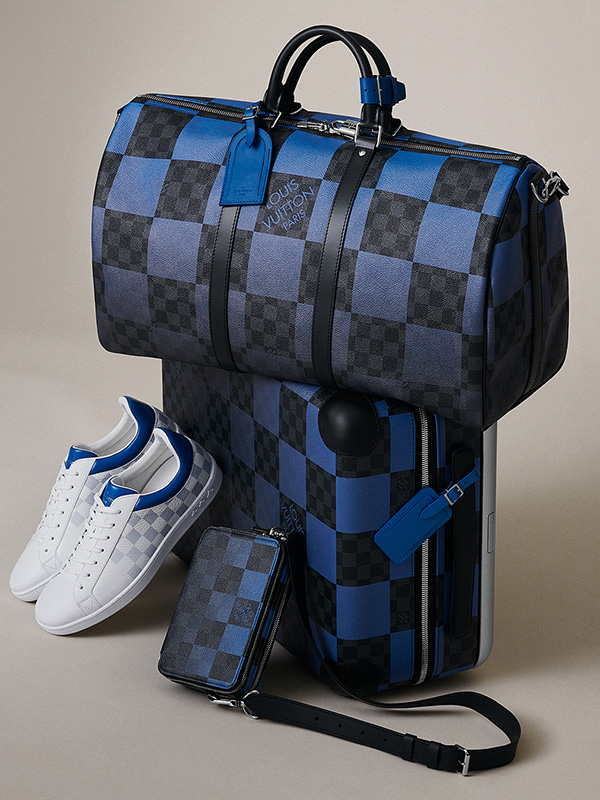 Another men's bag collection on our radar is the Damier Graphite Giant by Louis Vuitton, which expands on the iconic Damier signature. The new season sees the canvas contrasted by an overlay of supersized Damier checks in blue, orange and white shades. The masculine collection consists of messenger bags, backpacks and small leather goods that are ideal for travel (in line with the Maison's heritage) and also for daily wear. W louisvuitton.com
Tory Burch Eleanor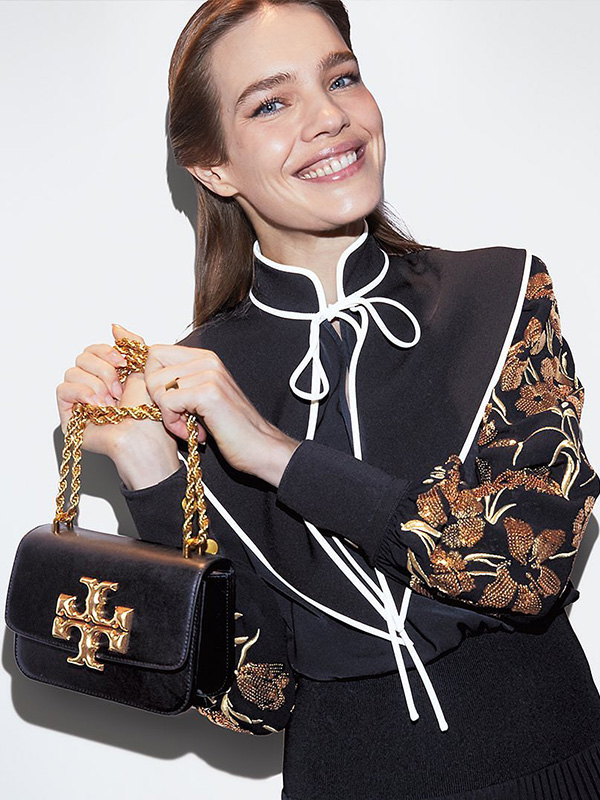 Seen first on Tory Burch's Fall/Winter 2020 runway in February, the Eleanor bag is finally making its debut this season. Classic and sophisticated yet statement-making, the shoulder bag features the brand's iconic logo in gold, with matching gold chain straps that allow it to be worn across the body, over the shoulder or carrier by the hand. Finely crafted in leather, it is available in an array of colours with or without diamond quilting. There's also a clutch version that comes with a removable twisted rope chain for versatile styling. W toryburch.my
Coach X Basquiat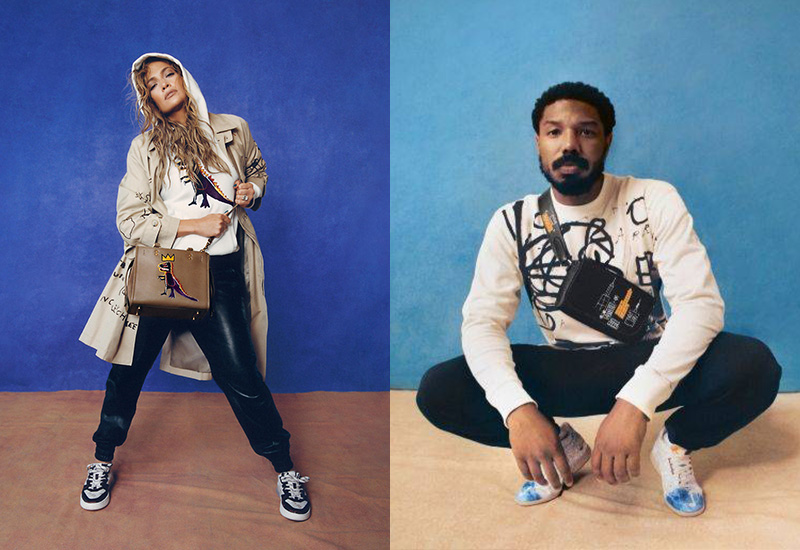 Coach recently launched a collection celebrating the artistic works of the visionary Jean-Michel Basquiat – and we want every bag from it. The bags are available in a variety of silhouettes for men and women, including square bags, shoulder bags, backpacks, camera bags and totes. Each design reflects the pulsing energy of New York City – home of both Coach and the artist – with bold motifs, colourful abstract imagery and sociopolitical phrases from the latter's artworks. Rexy the Coach dinosaur adorns some of the pieces, adding a splash of fun and playfulness. W coach.com
Longchamp My Pliage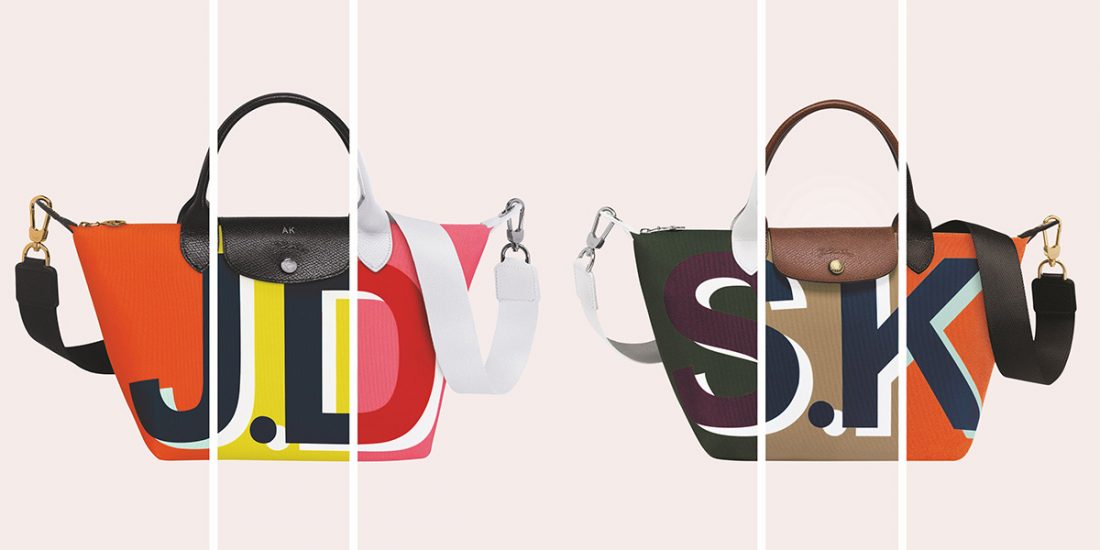 Longchamp continues to highlight its My Pliage personalisation services with the key launch for Fall 2020: Le Pliage collection. Available in three silhouettes – My Pliage Signature, My Pliage Cuir and My Pliage Club, the new totes retain time-honoured codes such as the trapezoidal structure, dual handles and ears, and foldover flap, but with customisable options. Customers can choose from 20 shades for the 100% recycled polyester colourblocked body, five for the Russian leather trim and 15 for the snap closure. Plus, customers can add two or three capital letter initials which will printed onto the front of the bag using an eco-friendly water-free transfer printing process. W longchamp.com
Related: 25 facts about the Longchamp Le Pliage bag that makes it so iconic today
Dior Elite Bag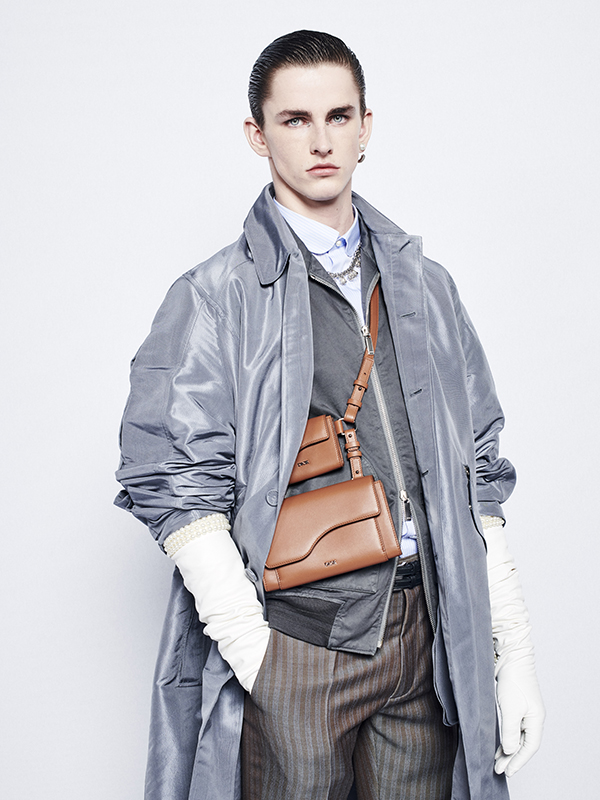 Introduced in the Men's Fall/Winter 2020 show, the new Dior Elite bag is a bold, modern and structured take on the iconic Dior Saddle. Serving as a multifunctional pouch, the versatile bag can be worn as a crossbody, over the shoulder, separately as individual pouches or placed inside another bag to hold essentials. It comes in either full leather or with the signature Dior Oblique canvas to match a range of personalities and styles. W dior.com
Tod's & Mr Bags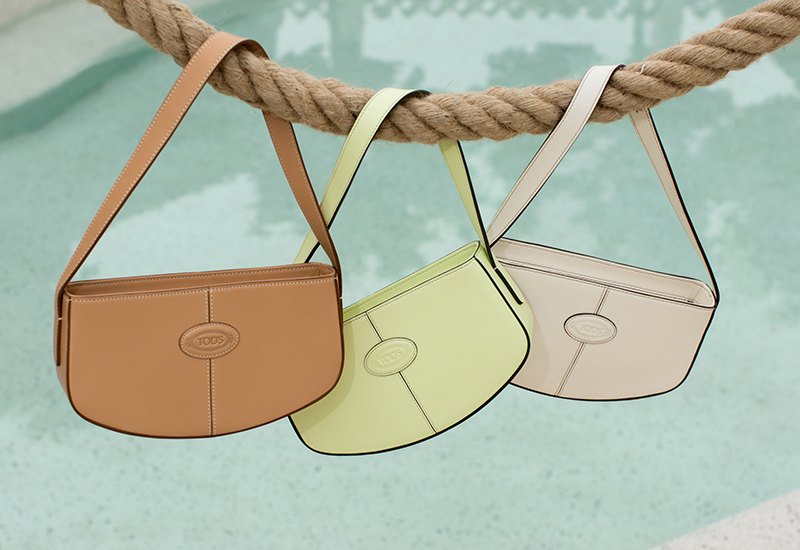 Partnering with famed Chinese luxury fashion blogger Mr Bags, Tod's presents a limited-edition collection offering his reinterpretation of the brand's C Bag. His take stays true to the original design that's meticulously crafted from smooth leather with a stamped logo and double, front stitching, except in new colour variations: pale pistachio, light tan and almond. W tods.com
Marc Jacobs X Peanuts®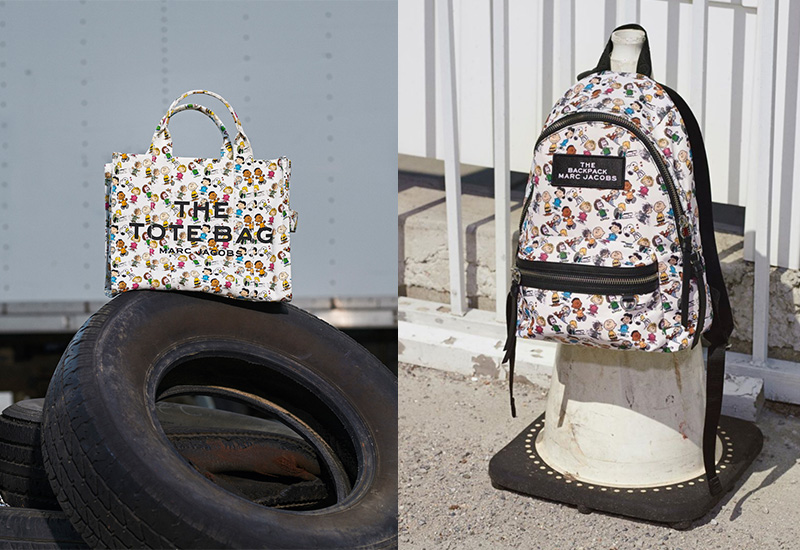 If you grew up reading and following Charles M Schulz's Peanuts comic strip, you're just like Marc Jacobs. Having received a stuffed Snoopy at the age of 6, the designer has been a fan ever since – his latest Peanuts X Marc Jacobs gender-neutral collection is proof. Besides ready-to-wear, footwear and accessories, the collection also features two signature bags that pay homage to his favourite characters from the comic: The Small Traveller Tote and The Large Backpack. The former canvas tote is a quirky carryall that can be worn by the top handle or crossbody with the removable strap, while the lightweight backpack features two zipped compartments to store your everday essentials. W marcjacobs.com
Kate Spade New York Toujours Satchel Collection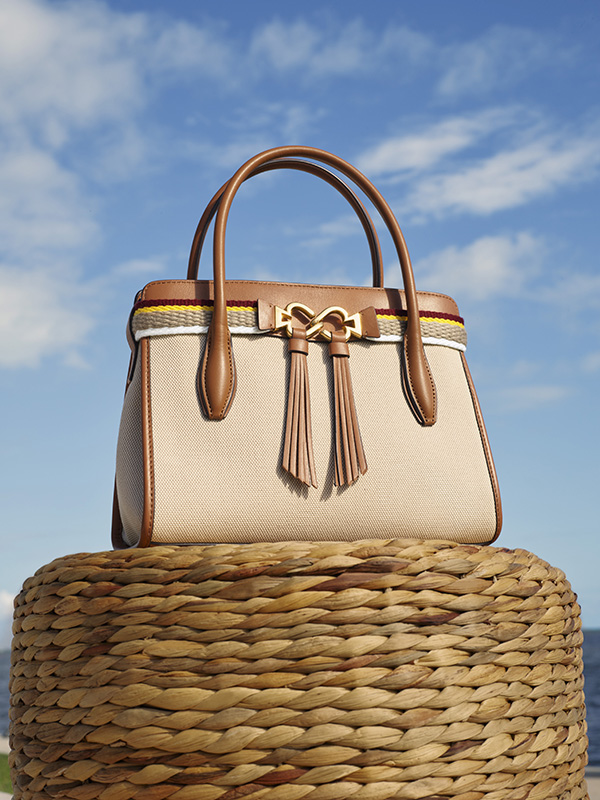 Here's a quick French lesson: toujours stands for always and tous les jours means everyday. That's why Kate Spade New York has named the its latest satchel collection after the former French word, because it's a bag you'll want to carry all the time. To further highlight this message, the Toujours Satchel bag features interlocking spades inspired by the celtic infinity symbol. The spades can also be unfastened to expand the bags when in need of more room. The collection is available in two sizes, medium and large, and a variety of colours. W katespade.com
Bonia Neu Romantic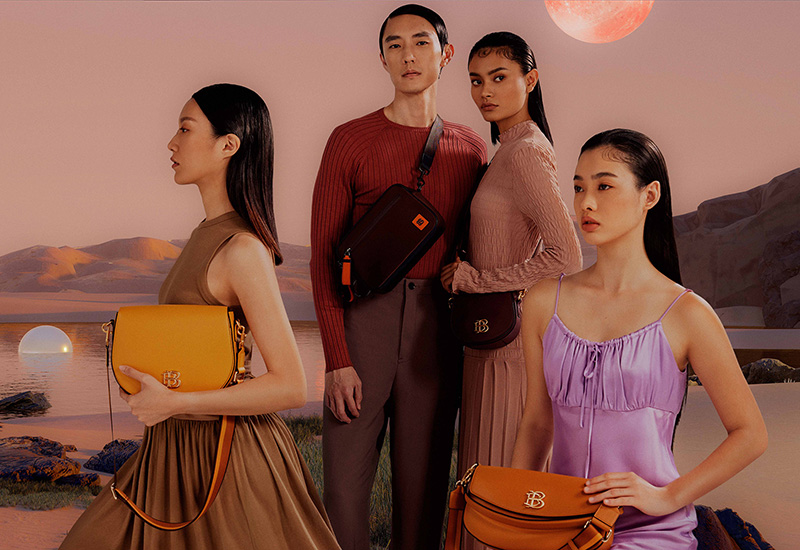 Celebrating the beginning of a new journey while paying homage to the brand's heritage, Bonia unveils the Neu Romantic collection, featuring the Neu B logo. Inspired by its lifelong long for Italy, the Renaissance era and the renowned historical sculptor, Glambalogna, this elegant new collection encompasses a selection of bags in varying silhouettes, each accentuated by interlocking Bs – one larger than the other – forming the Neu B. From the timeless Miley sling bag for Her to the functional backpack for Him, there's something for every style and occasion. W bonia.com
See more from our last Bag Edit here.
Photos courtesy of respective brands