Shangri-La Hotel Chiang Mai's Sous Chef Chainarin Langkeng flew over to specially curate a buffet menu for the Lemon Garden, featuring Thai appetizers, mains and desserts.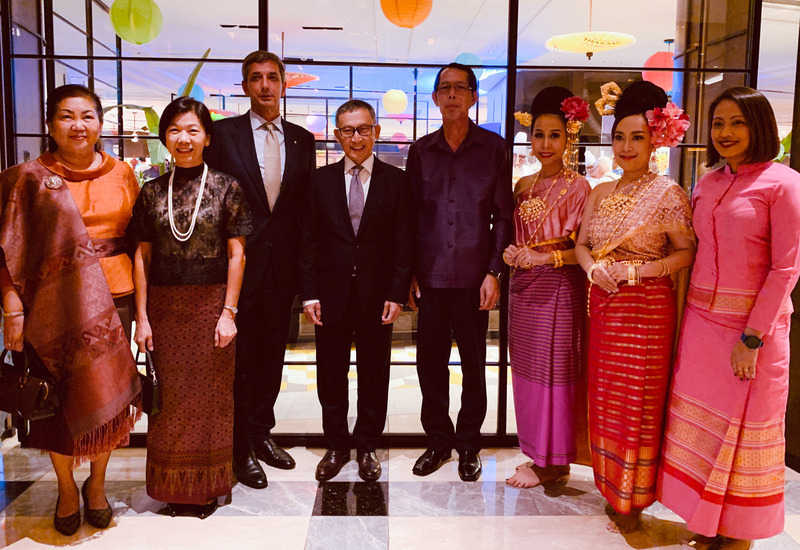 The Lemon Garden in Shangri-La Hotel Kuala Lumpur is offering guests a buffet spread of specially made Northern Thai dishes  in conjunction with the Thai Festival of Lights, Loy Krathong.
Loy Krathong usually takes place on the evening of the full moon of the 12th month in the traditional Thai lunar calendar, and is the second best-known festival after the celebration of the Thai New Year called Songkran.
During Loy Krathong, festival-goers would place candles on banana leaf boats and let them sail down the rivers as a sign of gratitude for good harvests and as a symbol of forgiveness of sins.
In celebration of Loy Krathong, Lemon Garden has collaborated with Shangri-La Hotel in Chiang Mai to fly over Sous Chef Chainarin Langkeng who has curated a special buffet menu featuring an array of Thai appetizers, mains and desserts.
The buffet will showcase delicious dishes such as Yum Mamuang, a green mango salad with shallot and dried shrimp, Tom Yam Pla, which is a Thai spicy fish soup, Kaeng Khiew Warn Gai, simmered Thai green curry with chicken and eggplant, and Phad Thai Goong, a Thai style stir- fried noodle with tamarind sauce, among a slew of other creations.
As a special treat, guests who dine at Lemon Garden during the Loy Krathong Festival period will stand a chance to win a return trip to Chiang Mai with Thai Airways as well as a two-night stay at Shangri-La Chiang Mai.
The Thai Loy Krathong Festival buffet spread will be available at Lemon Garden, Shangri-La Hotel, Kuala Lumpur from 7 to 17 November 2019.
The Lunch buffet is priced at RM140 nett per head and RM70 per head for adults and children respectively between Monday and Friday, while the Dinner buffet is priced at RM170 nett per head for adults and RM85 nett per head for children between Sundays and Thursdays.
Prices for weekends and other public holidays vary.
Call 03-2074 3900 to reserve a table or visit Shangri La's website here for more information.
(Source: Shangri-La Kuala Lumpur)