You've heard of garden-to-glass, but are you ready to forage for your own cocktail?
Sweden takes its bar game to a whole other level by building upon the idea of locally sourced ingredients, and transforming itself into the world's largest open-air bar.
With pandemic SOPs in mind, Swedish officials have set up sixteen socially distanced tables in different locations across the country, where "customers" can forage the surrounding area for ingredients to craft their own cocktails. Fret not, they will be guided under the expertise of some of the world's top bartenders, helping to turn these fresh-from-the-forest, locally sourced finds to create truly unique, one-of-a-kind cocktails.
"The country's 100-million-acre pantry of fruit, berries, vegetables, and crystal-clear spring water is open to everyone, said Jens Heed, Program Director of Food Travel for Visit Sweden. Since Sweden has what is called "the right of public access", everyone is invited to roam the outdoors so long as no damage is done to the environment.
One of the spots where visitors can forage from is in Swedish Lapland, where a couple of tables have been set up. As a popular location for canoeing, fishing, and forest walking, it also serves as a prime source of fresh ingredients. Another table is set up in the west of Sweden, nestled between two of the country's largest lakes, a couple of hours away from Gothenburg.
Sweden has also partnered with bars – including Stockholm's Tjoget – to develop the "Drinkable Country" program, creating several recipes inspired by the four seasons. Tables have been strategically placed at other locations, including the beaches in the south, and mountaintops to the north.
Leo Lahti, the Manager of Tjoget, describes the effort as "a completely new and fascinating way to experience cocktails and to discover the country and its natural environment."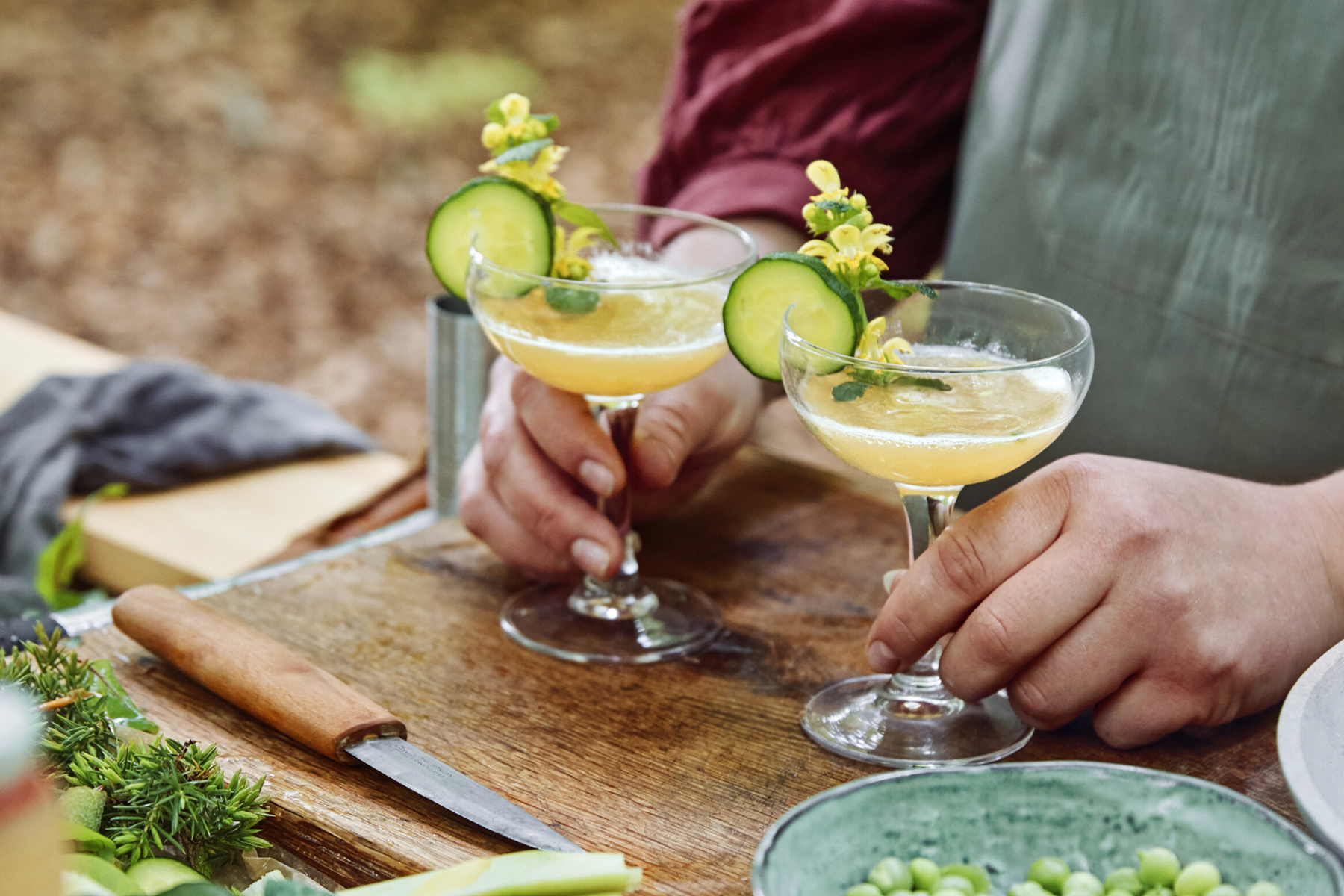 However, considering that it's going to be a while before Malaysians are able to travel overseas, Swedish officials have also shared some of the cocktail recipes that were developed for the program, so that wherever you are in the world, you can mix up your own refreshing summer concoction in preparation for your future trip.
For more details, check out Visit Sweden's website.
Photos: Niklas Nyman/Courtesy of Visit Sweden