It also charges without wires.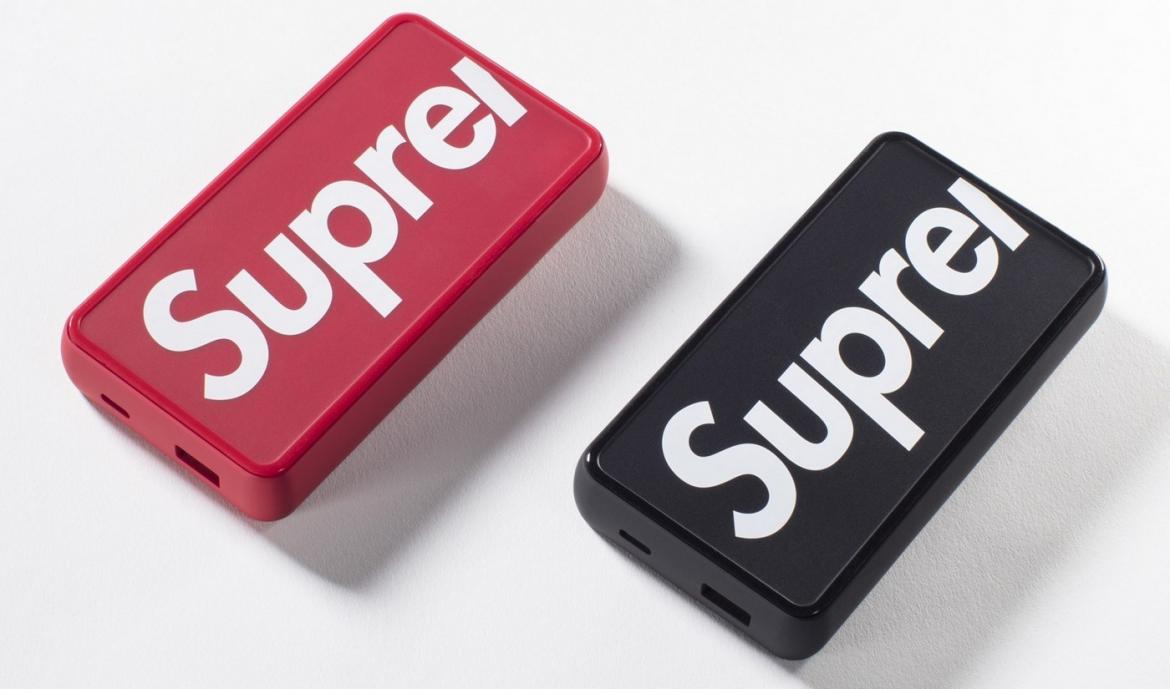 Supreme has a grasp on almost everything under the sun these days, from high fashion collections with Louis Vuitton to your household brick.
It only makes sense that it also leaves its mark on your ubiquitious powerbank as seen with its latest collaboration with mobile battery manufacturer Mophie.
Meet the Powerstation Wireless XL, a portable powerbank to charge your mobile phones. Supreme branding aside, the techie in us is mighty excited because it also charges minus any wires!
Carrying a powerful 10,000 mAH battery and a 5W Qi-compatible wireless charging pad, the device is compatible with the latest iPhones, a good range of Androids and the latest Airpods. Just in case, it also has a USB-A port which outputs 10W for those times wireless isn't working.
Four LED battery gauge on the side let you know how much juice you have stored in real time and when to plug it in for its own charging.
The device is solidly encased in rubber true to Supreme's sporty image, which also renders it knock-proof on top of protecting it from water damage.
For now, it is available in two colours – all-black or all-red as is standard to Supreme's branding – and come stamped with the brand's logo in white across the front.
Last we checked, however, they appear to be out of stock on both Supreme and Mophie's online stores but since it's part of Supreme's SS19 collection, we're keeping a close eye out for the next batch when its AW19 collection drops.
Photos: Supreme