During these difficult times, livelihoods have been affected, businesses are disrupted and dreams, diminished on a global scale. FirstClasse, in collaboration with Newswav, wants to help provide some much needed publicity to local businesses going through tough times with this latest #SupportLocal series. Visit our #SupportLocal page for more information.
---
Established in 2019 by two good friends, Art of Salmó prides itself in delivering fresh, sashimi-grade fjord trout straight from Norway to your doorstep.
When it comes to sashimi (a popular Japanese delicacy of sliced raw fish), there are rare types that you'll only find at omakase restaurants, and then there are fishes that have become staples at Japanese restaurants and buffet spreads. Of the latter, few are as prized and popular as the salmon.
But what if we told you that the glistening red-orange sashimi cut you see at most (though not all) local Japanese establishments isn't actually salmon, but its sibling – the fjord trout? Thanks to the founders of Art of Salmó, Malaysia's first online store to specialise in fjord trout delivery, this little known fact was brought to our attention.
"Salmon and fjord trout are two different species, but they're considered relatives. The main difference is in the size, where fjord trout is usually between 4 to 4.5 kilos whereas salmon is between 6 to 7 kilos," Phyllis Teh, one-half of the founding duo, explains at the puzzled look on our faces.
"Most Japanese restaurants actually use the fjord trout because its colour is more eye-catching, compared to salmon which is light pink," adds co-founder Dan Aw.
There's a common misconception that the more vivid the colour of the salmon, the fresher it is when in fact, they are two different species. This has further driven the preference for fjord trout over salmon, despite being served under its guise.
"Salmon is relatively lean, but for trout, you can see from the marbling," Phyllis demonstrates with a fresh supply of trout before us, "that it's quite fatty. This is why it's better for sashimi as it's firmer, richer and melts in your mouth."
Take the above reasons into consideration along with a common love for sashimi among Malaysians and you may have a business idea not unlike that of Art of Salmó.
Defining salmó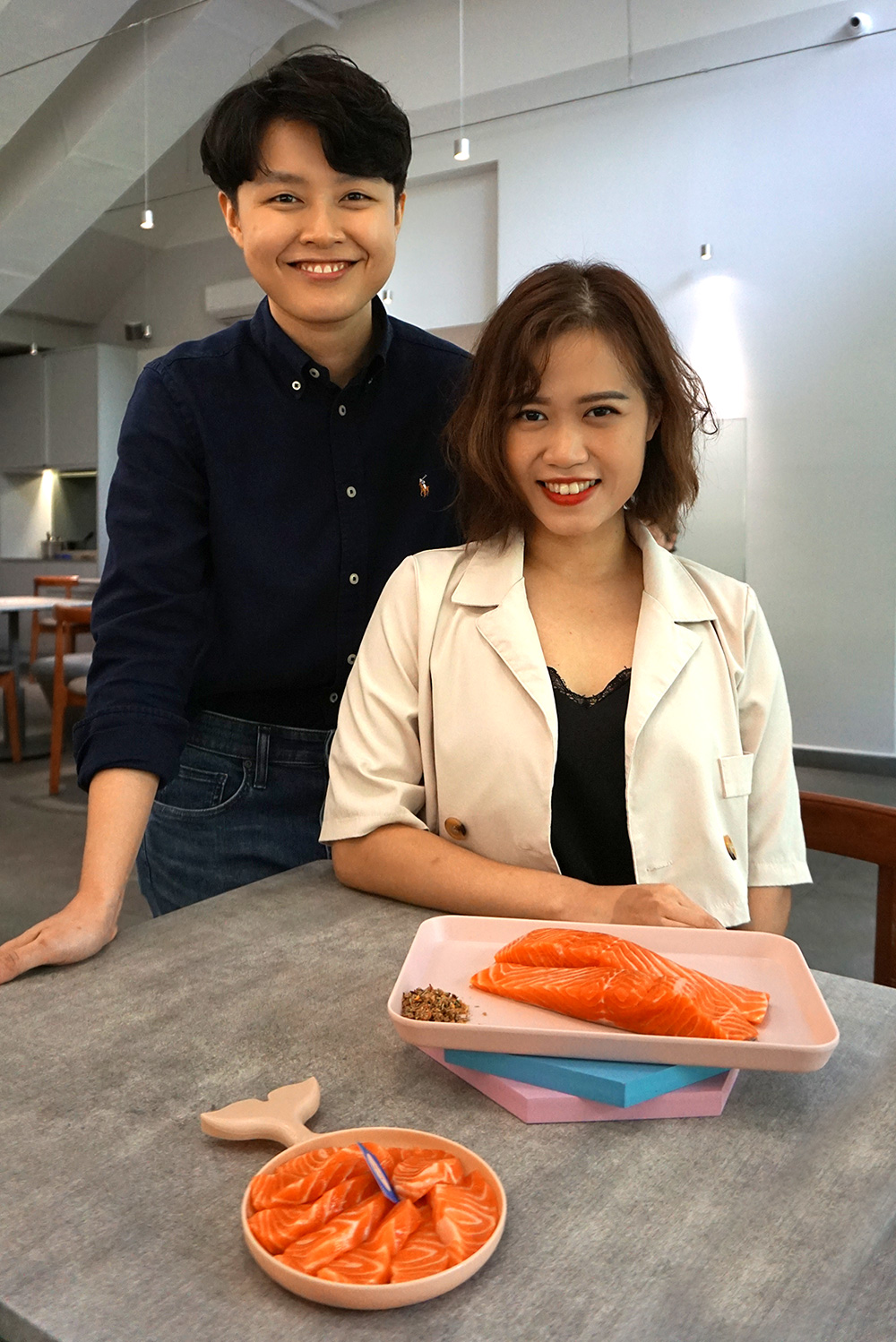 Established in August 2019 by two good friends, Art of Salmó prides itself in delivering fresh, sashimi-grade fjord trout straight from Norway to your doorstep. "Salmó" is derived from the Catalan language and is intended as a play on the English word due to its familiarity with consumers, as opposed to calling it trout.
Interestingly, the story behind the brand started quite differently. It all began with the honourable intention to help a local fishmonger reach out to younger consumers.
"We were thinking of starting an online store since the trend shows that more people are buying things online, so we thought of working together with this fishmonger to put his [seafood] items on the internet," Phyllis recounts.
"Right before we were about to launch, he pulled out from the company because he said that his usual customer base is still very traditional and needed to see and touch the fishes in person."
Pivoting from the initial idea, they decided to specialise in one type of fish and settled on the fjord trout. From then on, it took them roughly six months to study courses by the Norway Seafood Council to familiarise themselves with the produce.
They also surveyed other local F&B outlets to observe how they handled and cut the fish before finally launching the business, offering a selection of fresh and frozen fjord trout (or what they call salmó) with their special "magic sachet" seasoning.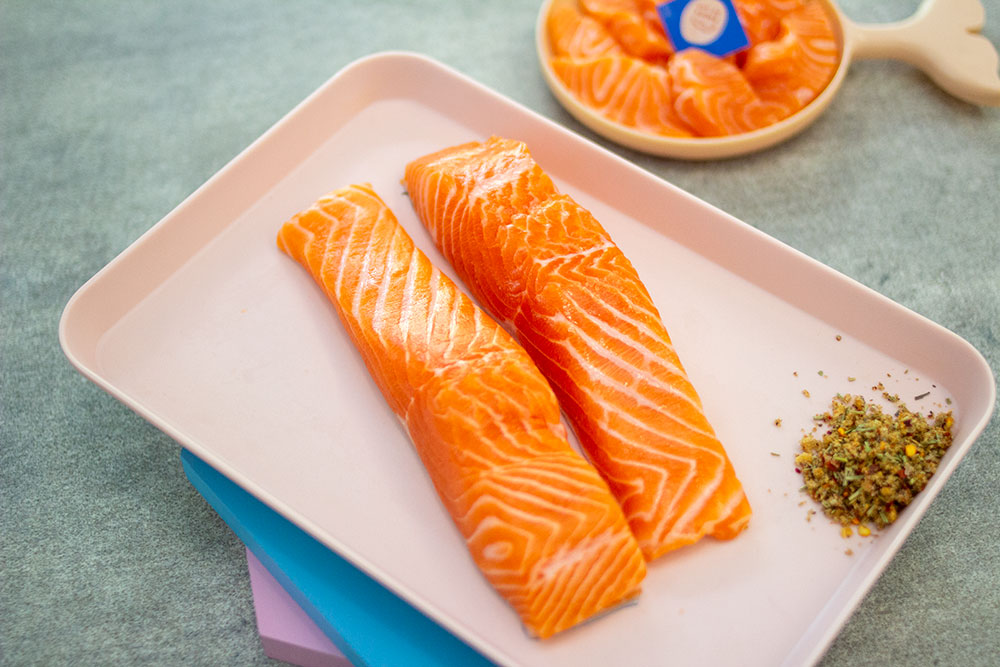 In just a year, Art of Salmó has already amassed over 12k followers on Instagram – a testament to the popularity of the product, if not the duo's social media expertise. For the latter, Dan's graphic design background (which is responsible for the cute, quirky brand aesthetic and Instagram feed) and Phyllis' marketing skills are to be lauded.
"We focused mostly on social media, Facebook advertising and influencer marketing to help us promote our products," Dan says, on how they put their brand out there. Besides that, they have participated in the Tiffin Food Court and Artbox Malaysia food fairs to expand their presence and gain new customers.
When asked if they had any prior experience in the F&B industry, Phyllis says with a laugh, "Not at all, I don't even know how to cook a proper meal! That's actually why Art of Salmó has ready-to-eat salmó that doesn't require much cooking so people like me can easily enjoy a wholesome meal."
Meanwhile, Dan also shakes her head and quips, "I just love to cook!"
Honing the art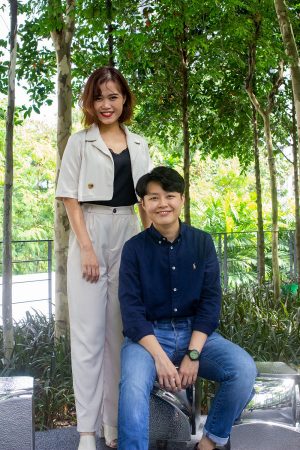 While many businesses struggled to stay afloat over the course of pandemic-related lockdowns and restrictions, Art of Salmo was met with increased sales as consumers turned to delivery services to get food. Due to popular demand, they have even expanded delivery coverage outside the Klang Valley to Penang. Pick-up options are available at their headquarters at The Hub, SS2 or The Warung in Georgetown.
But that's not to say everything has been smooth-sailing from the start.
"I think the greatest challenge for us is to gain trust from our customers, so we have to ensure that every product that we send out is of good quality and up to our standards. Sometimes, if we receive products that are not up to our standard, we will not send them out to our customers," Dan tells.
In order to guarantee freshness, orders are required to be made a few days in advance. This is because it takes two days for the fish to arrive in Malaysia from the time of harvest in Norway, upon which they will immediately be delivered to customers, according to Phyllis.
"All our trouts come with a passport that shows which farm are they from and when they were harvested. Right before our suppliers send out the products from Norway, they will randomly pick the fishes and perform a test to ensure they're healthy. If anything happens to the fishes, we can actually track them down and recall the fishes," she elaborates.
Having earned the trust of some loyal customers, word of mouth has carried the brand the rest of the way. To keep things interesting, they have also added other items to the menu such as the mo-cake (a sashimi cake that's ideal for sharing) and mo-la (a rendang-inspired condiment with fjord trout as the main ingredient).
More recently, they have partnered with social enterprise PichaEats to come up with new dishes made from trout, including dumplings, spring rolls and samosa. Commenting on their first collaboration, Dan says, "We found the brand interesting because they're actually helping people and we also wanted to create more working opportunities for the refugee community.
"For this collaboration, we will donate RM1 from every purchase to The Zaza Movement, which will sponsor meals to refugee children [and the underprivileged]."
Currently, they are working on a special project that will be revealed later this month or early November. Moving forward, they hope to collaborate with more partners – especially for a greater cause.
"We hope that Art of Salmo can not only provide quality trout products but also help other people by creating more job opportunities or doing more charities through our brand," Phyllis reveals.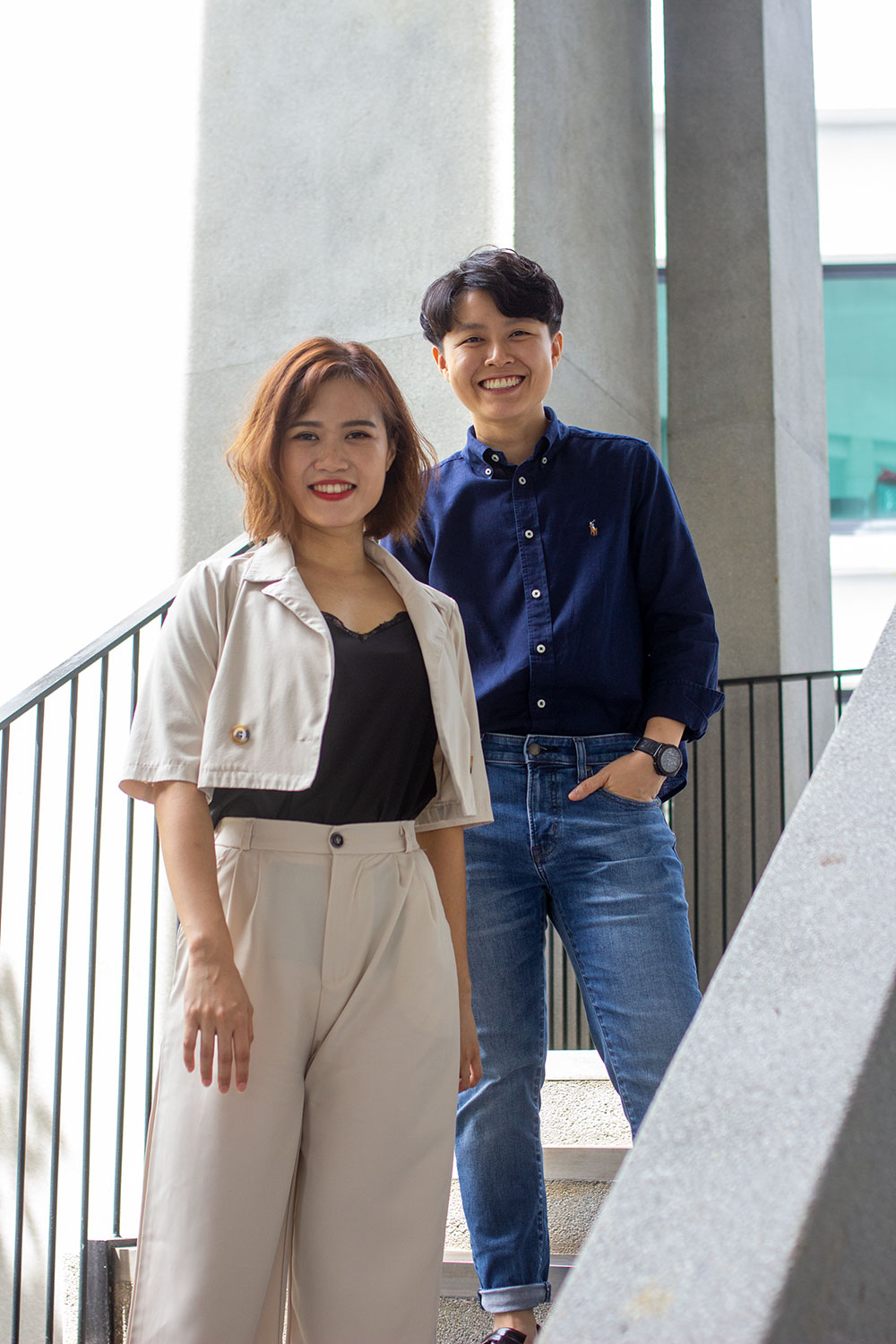 Shop Art of Salmo products at the official website here. Follow them on Instagram @art_of_salmo for more updates.
Photography: Anson Siau